TRAVEL INSIGHTS: HELSINKI PARTNERS
Operating at the centre of Helsinki's tourism space, Helsinki Partners is the primary organisation promoting travel and business growth within the city, driven by its passion for people.
Can you talk us through the origins of Helsinki Partners, its vision and the organisation's current goals?
Leena Lassila, Director of Visitor Attraction (LL): Helsinki Partners is a city marketing, investment and talent attraction company owned by the City of Helsinki. Our mission is to promote the city's sustainable growth, to attract investments, businesses, talent and visitors, to conduct international sales and marketing, as well as to build Helsinki's global brand and reputation. We match people with possibilities for sustainable growth. Our current goals are divided between recovery, attraction, workforce and big business cases. It means getting back international visitors, increasing awareness of Helsinki among businesses and professionals, attracting more talent to Helsinki and more big deals.
How do you market Helsinki as a destination?
(LL): We market Helsinki in many ways and for our chosen target groups. On the business-to-business (B2B) side we promote our services; we help in setting up, growing and investing in businesses in Helsinki, organising a congress or meetings, bringing in visitors and helping them discover the best Helsinki has to offer, as well as helping journalists to experience the city and sharing a story about Helsinki. We also help international talent find their perfect career in Helsinki, Europe's most inspiring location for innovative people, start-ups and ecosystems. For visitors and talent, our source of information is Myhelsinki.fi which is based on genuine recommendations and accurate data. There are over 150 local guides who have created the content. You can find the best locations to visit, the most interesting events and relevant activities.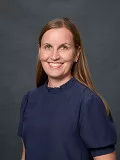 Helsinki is a good place to travel all year around. There are various international events throughout the year. For example, the world's leading start-up event, Slush, will bring well over 10,000 business visitors, start-ups, and investors to the city every November. In Helsinki, there are also new and interesting products, which are available all year round. One of our novelties in Helsinki is Kalastajatorppa and their igloos by the sea.
Are there any interesting projects in the pipeline you wish to highlight?
(LL): The second Helsinki Biennial will happen in 2023. It is an art event that lasts for the whole summer, from 12th June to 17th September 2023. Helsinki Biennial is an international art event that brings outstanding contemporary art to maritime Helsinki. The biennial will return to the unique surroundings of Vallisaari Island in the Helsinki archipelago, whilst building upon its inaugural edition through a greater presence on the mainland in locations across the city, such as HAM Helsinki Art Museum, Helsinki Central Library Oodi, and cultural centres.
Hotel capacity has grown a lot in Helsinki with unique properties and is still growing. Next summer for example there will be the opening of Hyatt Grand Hansa Hotel in Helsinki city centre. In the summer of 2024, Solo Sokos Hotel Pier 4 will open in the most attractive spot in Helsinki, on the shore of Katajanokka. Their ambitious goal is to be the most climate-friendly hotel in Finland. The building's stunning architecture is a sight in itself.
For more information: https://www.sokoshotels.fi/en/helsinki/solo-sokos-hotel-pier-4
Why, in your opinion, should someone visit Helsinki?
(LL): We say that in Helsinki you don't have to choose – you can have it all. Helsinki is for the curious ones. The city offers infinite sources of inspiration through unique experiences. In a bustling yet human-sized city, it's possible to experience more and feel more. The locals are community-minded, kind at heart and they'll welcome you just as you are.
A curious mind needs recharging. Helsinki's ever-present nature offers silence and space to recalibrate yourself. Surrounded by the sea and forest, the city is designed to allow easy access to nature for everyone.
Helsinki stimulates both sides of your brain. It offers a totally unique combination of nature and urban life – a metropolitan village. It's quirky, energetic and cool yet peaceful and down-to-earth. It offers you the freedom to have it all. Helsinki will leave its mark on you. Once you leave, you won't be the same again. Quite a promise, isn't it?
What are some of Helsinki's most unique features and landmarks?
(LL): The most unique feature would be that Helsinki is the happiest city in the world and Finland is the happiest country.
The following landmarks are worth highlighting: the Helsinki Cathedral at Senate Square is probably the most iconic and most-photographed sight. Then we have Löyly, which is a sauna that you do not want to miss when visiting Helsinki. Our amazing library building Oodi, is like a living room for our citizens. The unique congress centre Finlandia Hall and its little sister, Little Finlandia, the art museum, Amos Rex, and of course the sea fortress Suomenlinna are also architectural masterpieces.
What trends are transforming the tourism industry in Helsinki and how are you utilising them?
(LL): I would say that "a must" in the tourism industry is sustainability. We have put a lot of effort into the Think Sustainably service which helps both locals and visitors to find sustainable options for things to see and do. The service was launched in the summer of 2019, and more and more venues, restaurants, cafes, shops and places to visit are joining the service, which is very promising! What is great is that Think Sustainably helps visitors and locals to choose more sustainably by combining sustainable services, experiences, and transportation in Helsinki into one easy-to-use digital service on MyHelsinki.fi.
The base of the service is on sustainability criteria that have been tailor-made for Helsinki, highlighting ecological and social sustainability as well as different dimensions of environmental responsibility. It is not a new official sustainability label or certificate, and therefore the fulfilment of the criteria is not evaluated by a third party. Think Sustainably is based on trust and transparency, both of which are very important values to us.
What is great, is that other European cities are also interested in bringing the Think Sustainably service into use. We want to do meaningful initiatives in Helsinki and this is a good example of it.
What challenges does the tourist industry in Helsinki face, and are you optimistic about the future?
(LL): It is definitely an awareness of Helsinki. The Helsinki brand is unfortunately behind the product. We have a wonderful destination, but it still is a bit of a hidden secret. I'm quite optimistic about the future. Both leisure and business travel are recovering nicely and there is a lot of interest towards Helsinki.