Australia's sunniest city of Perth can be found between the bright sandy shores of the Indian Ocean and the shimmering banks of the Swan River (Derbal Yerrigan). With 18 pristine beaches a short drive away, you won't be short of places to watch one of Perth's famous sunsets.
The area's natural beauty thrives alongside the urban epicentre of WA, home to a smorgasbord of gourmet food and wine experiences and endless bars, restaurants, hotels, shopping and cultural spaces. Perth boasts one of the world's most beautiful inner-city parks, Kings Park and Botanic Garden (Kaarta Koomba), with more than 3,000 species of native plants and around 80 bird species.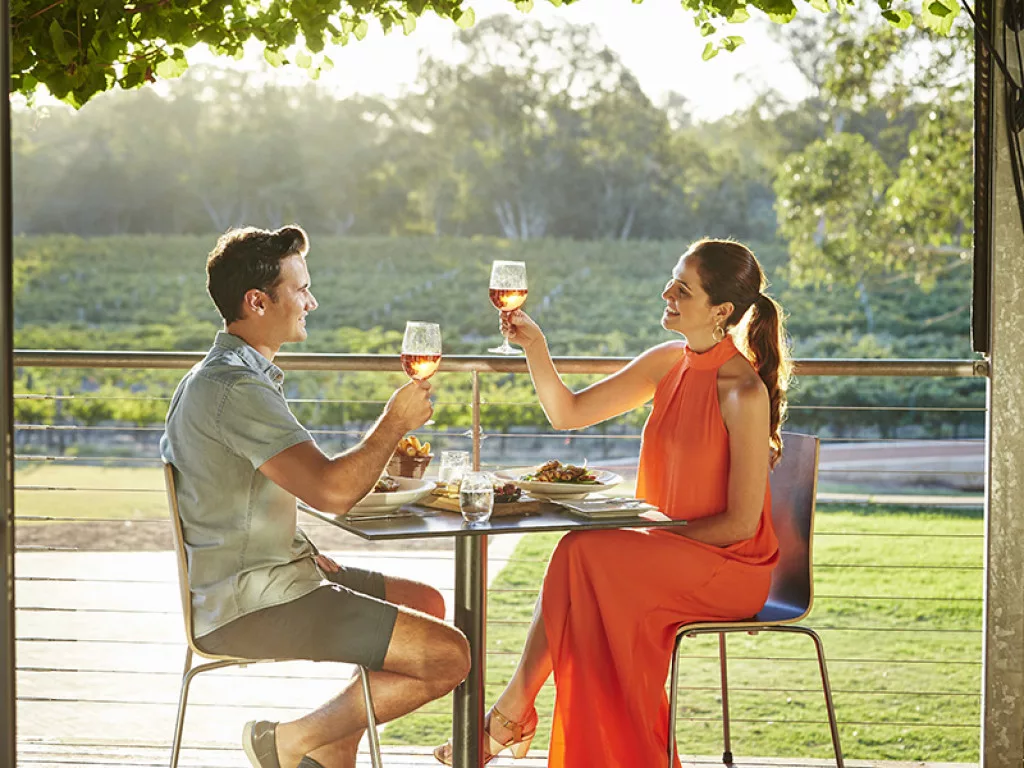 Elsewhere, the bustling waterfront precinct of Elizabeth Quay is a cosmopolitan celebration of the city's love affair with the Swan River, where 5-star hotels like The Ritz Carlton Perth and the DoubleTree Hilton Perth rub shoulders over scenic riverfront views.
Just a 30-minute drive out of the Perth CBD will transport visitors into awesome natural surroundings, including WA's oldest wine region, the Swan Valley. Swim with wild dolphins at Rockingham, cruise the canals in Mandurah (Mandjoogoordap), discover crystal caves in Yanchep National Park and hike trails in the Perth Hills. Nearby, the island paradise of Rottnest Island (Wadjemup) can be reached via a short ferry ride from the mainland and promises a glimpse of the world's happiest animal and West Australian icon, the quokka.