From palm trees to the ocean breeze, we illustrate the illustrious career of award-winning professional travel photographer Greg Johnston with his vibrant scenes of shore and marine.
GREG JOHNSTON: BEHIND THE LENS
---
With over 20 years of exposure to the travel advertising industry, Greg Johnston has encapsulated the essence of resorts and hotels in worldwide destinations. His eye for dynamic imagery and colour has helped create a compelling brand identity for various well-known global clients, including American Airlines, Hilton, Samsung, Marriott, and the Costa Rica Tourism Board.
As an adventure travel storyteller, Johnston's portfolio consists of lifestyle, culinary, hospitality, travel, and underwater life in his self-confessed original ocean nomad. As an established adventurer, traveller, and photographer, Johnston's work has been featured in National Geographic Traveler, Conde Nast Traveler, and Travel + Leisure.
Revealing what has led to combining a thirst for exploring nature and traversing the globe with evident skills for colour palette and composition, Johnston reflects on his life behind the lens as Outlook Travel puts his artistry in focus.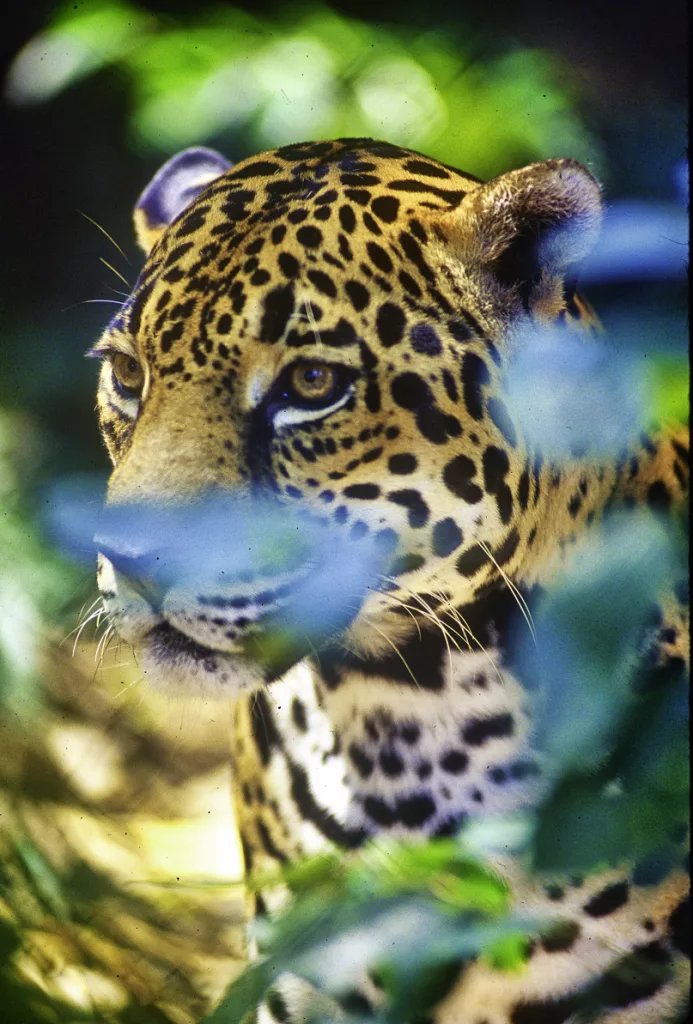 Q&A WITH GREG JOHNSTON
---
Firstly, what drew you to work in travel photography?
Greg Johnston (GJ): As far back as I can remember, I was interested in geography and history. I am a daydreamer and always felt like I was born 200 years too late. I grew up in the Great Lakes region of southern Canada and wanted to explore the world. I became a certified scuba instructor and thought discovering the underwater world would satisfy my curiosity. After attending a film festival on underwater photography, I knew where I would take my career. Moving to Miami, Florida, I was an editor and staff photographer for several scuba diving magazines, covering the Caribbean, Central and South America. However, my curiosity continued, and I wanted to explore more of the countries I was visiting, so I began to photograph more commercials and advertising for tourism and resort hotels. My curiosity in discovering more of the planet brought me to my current home in Bali, Indonesia, where my plans continue to evolve and provide me the opportunity to wander Southeast Asia.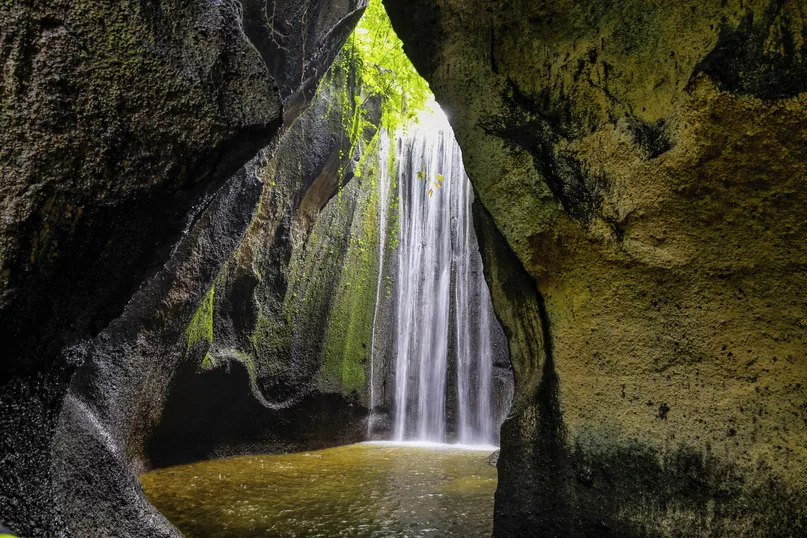 What most excites you about travel photography?
GJ: Travel photography satisfies my wanderlust as I see the world from a different perspective through the lens. The people I meet, the friends I make, and the cultures and landscapes I share with my audience are very personal, so I call myself a storyteller. In my social media posts, I often talk about the challenges, locations, silly incidents, and risks I take to get the photo. The feedback encourages me to do more; it is like a natural high. Photography was never a hobby for me; from the moment I developed my first roll of film, I worked hard through ups, downs, and many noes. I was rewarded for this when I received the Society of Travel Writer's 'Photography of the Year' award a few years ago, and I have been trying to outdo myself each year ever since.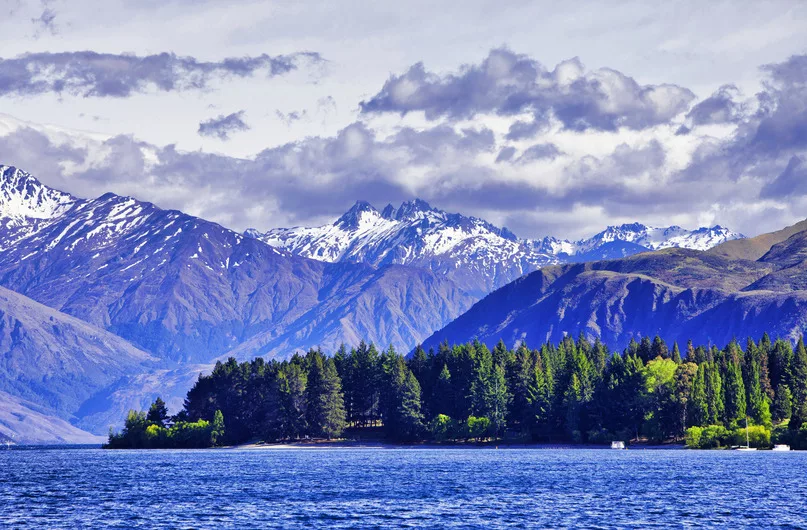 On the flip side, what are the biggest challenges?
GJ: Many of my friends think I am on a perpetual vacation, but I invite anyone to come on a one-week shoot with me – it's guaranteed to change your mind. Every day has its challenges. In my earlier years, getting your work in front of an editor was difficult. However, getting published regularly in a series of magazines was a great benefit as it brought many clients. Today, digital photography and social media have changed the dynamics of travel photography. There is so much incredible work being created and displayed on social media it is sometimes intimidating, but with passion and vision, it makes you work and create much more.
How would you describe your style of photography?
GJ: I had passion but lacked vision when I began my career. I was a fan of several photographers and thought that if I produced similar pieces, I would be recognised. It wasn't until I started getting more advertising projects that I sought several photo coaches to help define my work. The common thread was to create and photograph your own vision, and by doing that, the audience will find you. As mostly a tropical shooter, the vibrant colours of the landscape, ocean, sky, cultures, and lifestyles were what I captured. I like to think my images are fun and exciting and represent how my viewers would imagine a tropical destination.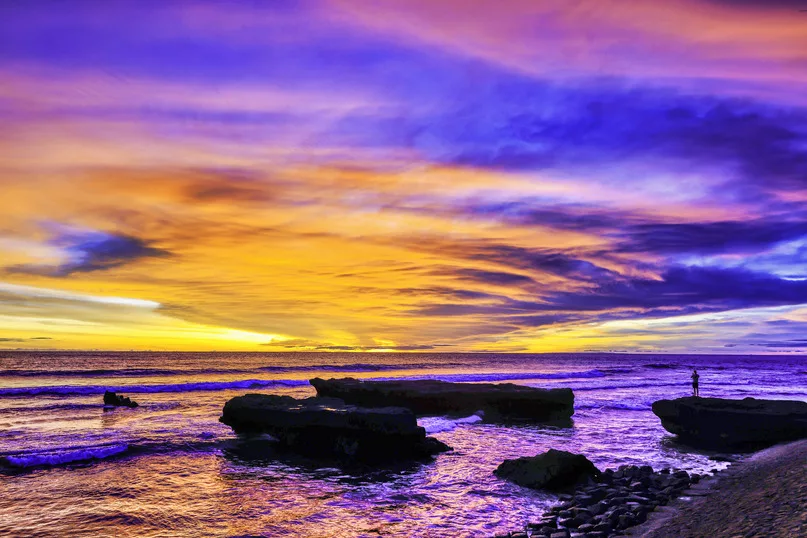 What has been one of your favourite destinations to capture?
GJ: My usual response would be the destination I am currently capturing. Various topic assignments have taken me to 57 countries, however, New Zealand is the only destination I would truly want to return to as there is so much to capture as a photographer in a short space of time. Travelling from the palm tree beaches of the North Island to the volcanoes and glaciers of the South Island, there is so much to capture and visualise.
Have you been involved in any interesting assignments or projects recently that you'd like to highlight?
GJ: I travelled to Bali, Indonesia, a year ago and decided this would become my home. I have just finished building a villa, which will become my home and studio. My focus is currently on ocean sports and seascapes. I am developing a podcast on tropical travel photography and plan to host photography workshops and adventure safaris within the diverse landscape of Indonesia.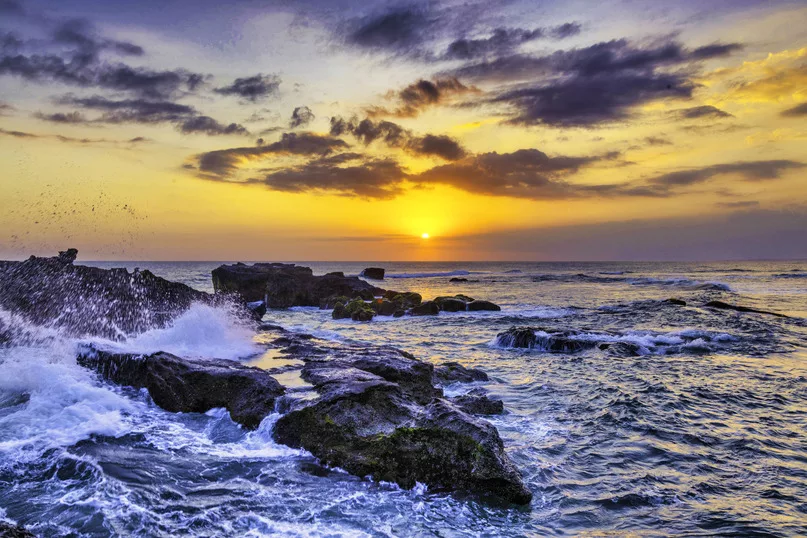 Finally, what's next for the future? Are there any new destinations you'd like to cross off your bucket list?
GJ: My plans and focus are to explore and photograph the many cultures and landscapes of the countries in Southeast Asia. My mission is to complete my 100th.
HOW I GOT THIS PHOTO
---
"As a travel photographer, palm trees are a favourite subject to silhouette against a tropical evening sky. Sometimes, you must ignore the 'Do Not Enter' signposts because getting the right image is always the most critical objective. It's great when you get a good story along with your trespassing and often get an unexpected free property tour."