Landlocked Rwanda showcases some of the most stunning scenery on the African continent, from endless mountains in the northwest to the shores of Lake Kivu that borders the DRC.
RWANDA
---
Lying just south of the equator in east-Central Africa, Rwanda is commonly referred to as le pays des mille collines – the land of a thousand hills. Once colonised by France, the European settlers were enamoured by the country's breath-taking scenic wonders, characterised by an enormous stretch of mountains to the northwest that contain some of the world's last remaining mountain gorillas in and among the bamboo forests. Volcanoes, lakes, forests – Rwanda's natural beauty is a huge draw for visitors who are able to explore some of the country's marvels through a series of national parks and reserves.
Most will stay or at least pass through Kigali, the Rwandan capital. Located in the centre of the landlocked territory on the banks of the Ruganwa River, the city is known for its cleanliness, safety, orderliness and hospitality. From award-winning museums to a bustling music scene and boasting some of the continent's finest dining experiences, Kigali is the perfect place from which to set up basecamp for a trip to Rwanda. The nation is also highly-regarded in terms of its commercial environment, ranked the second easiest place to do business in Africa by the World Bank.
THE BUSINESS END
---
Rwanda's economy is reliant on agricultural activities, with much of the country's workforce employed in this area. Major crops grown include dry beans, sorghum, corn, potatoes and bananas, grown predominantly to produce the highly popular beverage banana wine.
In terms of resources, the nation's most abundant minerals are tin and tungsten, while methane gas from Lake Kivu is used as a nitrogen fertiliser and converted into compressed fuel for trucks. Rwanda is reliant on neighbouring DRC for much of its energy needs, although a major source of domestic power comes from the Mukungwa hydroelectric plant.
The tourism industry is another important source of revenue and has benefited from a recent partnership with England's Arsenal FC, which has led to a 20 percent rise in the number of British tourists visiting through the course of 2017 and 2018. Currently the sector contributes around 12.7 percent of GDP and supports more than 130,000 jobs. By 2028 Rwanda wants to see 1.7 million international visitors arrive on an annual basis, a target that should be within reach given that tourist numbers have doubled since 2008.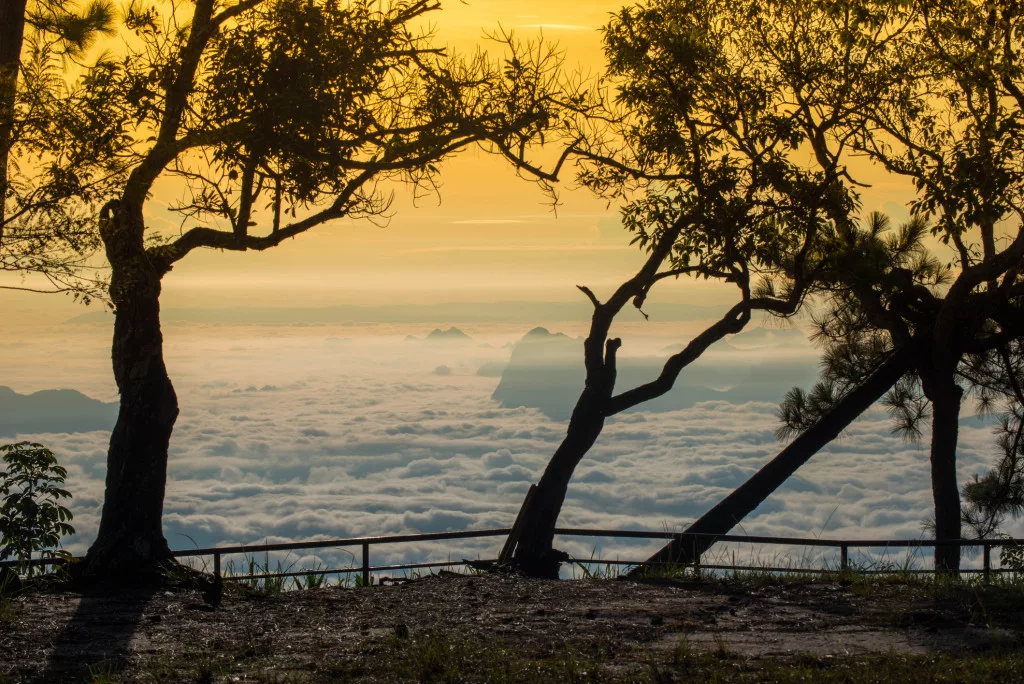 TOURISM INSIGHTS: THE RWANDA DEVELOPMENT BOARD
---
Reporting directly to the President and key ministers, the Rwanda Development Board (RDB) brings together key stakeholders in order to make the country an attractive place to do business. The organisation is modelled on best practice examples from Singapore and Costa Rica, and we asked Belise Kariza, Chief Tourism Officer, about what Rwanda has to offer the business and leisure traveller.
Q&A WITH BELISE KARIZA, CHIEF TOURISM OFFICER, RDB
How has the Rwanda Development Board developed and progressed in terms of its key objectives and the messages it tries to get across?
Belise Kariza (BK): RDB's mission is to increase investments, increase exports and create more jobs in Rwanda. This is done through strengthening the private sector, to make it the principal player in the country's economy. RDB has always been guiding investors to help with the ease of doing business environment. Today, Rwanda is the second easiest place to do business in Africa and 29th globally according to the World Bank 2019 Doing Business Index. Registered investments in the country have grown from $800 million a little over a decade ago to $2.006 billion last year alone.
How would you say Rwanda has developed in recent years as a business travel hub and what are the key reasons behind its growing appeal?
(BK): Rwanda is carving out its niche as a regional and international conference hub, thanks to its world-class Kigali Convention Centre, improved conference and hotel facilities, the new open visa regime with visa upon arrival for all world citizens, an excellent and expanding transport network and diverse entertainment options. Last year, Rwanda, and its capital city of Kigali, was ranked the third most popular destinations in Africa for accommodating international meetings and events by ICCA (International Congress and Convention Association. ICCA represents the world's leading suppliers in handling, transporting and accommodating international meetings and events. The rankings are based on the number of association meetings taking place regularly, rotating between at least three different countries and with at least 50 participants. These rankings are proof that our MICE (Meetings, incentives, conferences and exhibitions) strategy is creating value. Rwanda recorded an estimated 35,000 delegates in 2018, up from 28,308 in 2017. Tourism is the country's largest foreign exchange earner and MICE is playing an important role in its growth, bringing in 15 percent of all tourism revenue. MICE tourism contributed $52 million in 2017 and we aim to increase it to $74 million this year.
Why, in your opinion, should someone visit Rwanda?
(BK): Rwanda is a country with a diverse culture and rich heritage. Mountain gorilla trekking, birdwatching, classic game drives, nature walks, cultural experiences, hiking, and lakeside relaxation are just some of the ways to spend your vacation in Rwanda.The country also offers magnificent hiking and trekking through dense rainforests to the summits of volcanic peaks, and even high above the tree canopy. In Rwanda you are always near amazing wildlife both large and small, and while other countries can have the same attractions that Rwanda has, the safety, cleanliness and greenness make Rwanda more competitive on the market.
What trends are transforming the tourism industry in Rwanda at present? How are you responding to these trends?
(BK): Since 2007, tourism revenues have been Rwanda's number one foreign exchange earner, growing at an average rate of 25 percent annually. The sector has also attracted investments with major high-end international hotel brands such as Marriot, Radisson Blu, Park Inn by Radisson, One & Only, Singita and Wilderness Africa's Bisate Lodge setting up in Rwanda. The goal of tourism and conservation in Rwanda is not only to increase visitor and revenue numbers, but to ensure that the benefits are both sustainable and shared by all our people.Through a sustainable tourism strategy, we want to conserve the rich biodiversity of the protected areas in collaboration with all stakeholders for the benefit of all the Rwandan People. In the end, the country aims to double its tourism revenues from $438 million that was earned in 2018 to $800 million by 2024.
How do you see Rwanda developing as a business travel hub over the next year to two years?
(BK): Embarking on a journey to promote MICE has been fruitful and yielded different lessons. One of the lessons learnt is that it is important to work closely with stakeholders and involve all players in the private sector – this is key to developing the MICE sector. Furthermore, MICE continues to create positive impacts on other sectors of the economy like agriculture, tourism and infrastructure. We are optimistic that MICE will continue to be one of the pillars to grow the economy. Despite the great journey Rwanda has taken as far as developing MICE sector, especially in high end conference venues like Kigali Convention Centre, Intare Conference Arena and others, there is also need to grow the hospitality sector both in terms of infrastructure and service.
Are there any plans or projects in the pipeline that you wish to highlight?
(BK): We want to continue positioning Rwanda as the most preferred destination for MICE by participating on different platforms where the country's flag can be raised, and hence attract interest to the country. By ensuring that the events, meetings taking place in the country are efficiently planned and implemented, we can make sure every delegate leaves with a memorable experience and becomes our ambassadors. We will continue to work closely with the private sector to involve them in activities like trade fairs to showcase their potential to host events in Rwanda. We will also work with local government and private institutions as well as our embassies abroad to identify meetings, events, exhibitions to attract to the country. Further, we will organise visits of different destination associations or meetings associations to come and explore the facilities and incentives in the country – we believe this is going to be one of the tools to raise awareness and confidence for Rwanda to be a preferred MICE destination.
Are you optimistic about the future of the tourism industry in Rwanda?
(BK): Yes, we are definitely optimistic. Thanks to our sustainable tourism strategy we are currently seeing the rapid growth of RwandAir and other international airlines connecting tourists to Rwanda every year. Also, our straightforward immigration procedures are opening up Rwanda to the rest of the world.
OUTLOOK RECOMMENDS
STAY:
---
Situated in Kigali, Hotel Chez Lando has a style that happily marries history and memory in a special tribute to its founders: Lando Ndasingwa and Helen Pinsky. The hotel today has 82 rooms and prides itself on its welcoming atmosphere for both visitors and locals.
Located five kilometres from Kigali city centre, Radisson Blu Hotel and Convention Centre, Kigali offers a contemporary option across 291 rooms. A major draw is its conferencing facilities, a feature which can support up to 5,000 delegates and located just two kilometres from several government embassies.
EAT:
---
DO:
---
NATURE:
---
TRANSPORT:
---
RwandAir began operations in 2002 as the new national carrier of Rwanda. Operating from Kigali, a hub based in the heart of Africa, RwandAir is one of the fastest growing airlines and operates one of the youngest fleets on the African continent, including four Boeing 737-800NG, two Boeing 737-700NG, two CRJ900NG, two Bombardier Q-400NG and two new triple class Airbus A330. The airline serves 26 cities across Africa, the Middle East, Asia and Europe.
MALLS:
---
ART:
---
OUT AND ABOUT IN RWANDA
---
Rwanda is famed for its mountain gorillas and many primate species that dwell in its rainforests. National parks are a must-do activity for tourists, whether it be Akagera to see the Big Five or Volcanoes National Park to explore one of the last remaining rare monkey havens on earth. The latter is a site which people travel from all over the world to see, paying a handsome sum of around $1,500 for a permit and guide to track down one of the around 480 mountain gorillas thought be roaming in Rwanda.
As well as taking in the abundant natural sights, Kigali has emerged as a welcoming city from which to base a trip to the country. Despite suffering unthinkable horrors during the genocide of 1994, Kigali best represents the efforts that have been made to move on and rebuild. International companies and hotel brands are investing in the city which, being based right in the centre of the country, is an ideal springboard into the rest of Rwanda. Palaces, memorials and art galleries form some of the attractions that draw in visitor numbers to Kigali itself, while it is also home to a lively food and drink scene.
GETTING THERE AND AROUND
---
Kigali International Airport, located 10 kilometres east of the city centre, is Rwanda's international transit hub, connected to major African cities and a few European capital cities such as Brussels and Amsterdam. RwandAir operates domestic flights between Kigali and Cyangugu, the only domestic air route in the country, meaning the best way to navigate the country once there is by car or bus. Given there is no train network, Rwanda needs and does have a reliable and extensive bus network covering the entire country. The routes are operated by a private company and are scheduled, meaning you won't be left waiting for a bus to fill up before departing.
Ferries on Lake Kivu connect the ports of Cyangugu, Kibuye and Gisenyi on a twice-weekly basis and can be a scenic way of moving up and down the west side of Rwanda. For those seeking a physical challenge, the country is exceptionally hilly and has one of the continent's better road networks, making cycling a viable option. This is how many of the locals choose to travel around, often hanging on the back of trucks to reach the summit of some of the more demanding ascents.