Africa's hottest new safari location is a timeless story of wildlife resurrection, where you are guaranteed a warm traditional Malawi welcome as you discover its luxurious natural splendour.
MALAWI
---
A year-round destination, Malawi is famed for its rich cultural interaction and genuinely endearing welcome. Described as the 'Warm Heart of Africa', the central African country is home to the continent's third largest freshwater lake, central Africa's highest mountain, and a diverse and bountiful selection of nine national parks and wildlife reserves, where you can take a safari on foot, by boat, 4×4 or horseback to witness some or all of the exalted 'Big Five' in the form of lion, leopard, rhino, elephant and African buffalo.
Alongside being recently crowned as one of Lonely Planet's Best in Travel Top Countries for 2022 (a remarkable second appearance on that prestigious list in recent years), Malawi has been nominated for the Most Desirable Emerging Destination in the 2023 Wanderlust Reader Travel Awards, signalling that tourism is returning to the upward trajectory it experienced pre-COVID-19 pandemic.
Lake Malawi, which also contains Lake Malawi National Park – the world's first freshwater national park and a World Heritage Site, is an African Great Lake that is home to over 700 species of cichlids, so it attracts boaters and fishing enthusiasts, with thrill-seeking water skiers and snorkellers frolicking happily in the lake's crystal clear and fresh waters.
To aid the conservation of the country's natural riches, Malawi's tourist industry is vital to the overall economy of the country and supports huge numbers of local Malawians through employment and community projects.
To further bring peace of mind to any prospective visitors to this lush and green nirvana, a new set of national COVID-19 Health and Safety protocols for tourism have been established, resulting in the award of the World Travel & Tourism Council's Safe Travels Stamp.
TOURISM INSIGHTS: MALAWI DEPT. OF TOURISM
---
Firstly, please introduce us to the Malawi Dept. of Tourism and your vision and mission?
Sosten Yobe Lingwalanya, Deputy Director of Tourism (SL): Our vision and mission is to ensure that the development and promotion of the sector is done in a sustainable, manner that brings meaningful socio-economic benefits to the areas visited, contributes effectively to the reduction of poverty, and is enjoyable to both present and future hosts and visitors.
Malawi is one of Africa's smallest yet most beautiful countries, and possibly the continent's most underrated travel destination. If you're looking for somewhere to take your breath away with awe-inspiring, stunning natural beauty, rich culture, friendly people, and plenty of adventure, then Malawi is the place for you.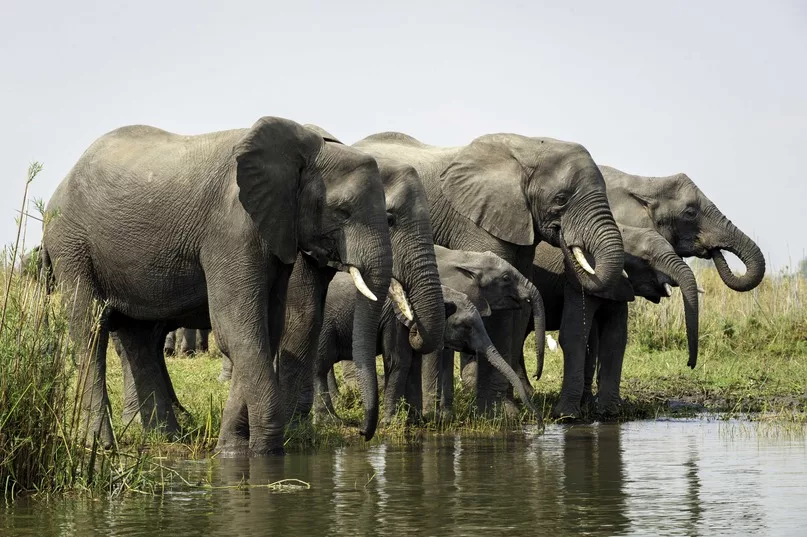 What unique experiences can tourists expect from Malawi today?
SL: Firstly, I would say the peaceful, accessible scenery and our pleasant climate. For the maximum experience in a short amount of time, you can go on an authentic African trip in a safe environment and discover the land in various ways. The Malawian people are renowned for their kind-heartedness by nature, so you can experience hospitality in its purest form and feel the 'Warm Heart of Africa!'
As one of the major attractions of Africa, Lake Malawi National Park is proudly a UNESCO World Heritage site and the first freshwater national park worldwide. Malawi is also ideally suited for outdoor sports, with conditions perfect for a wide variety of activities. Water lovers can go snorkelling, diving, or kayaking; and if land is more your thing, there are plenty of opportunities to go hiking, cycling, horse riding, climbing, trekking, and mountain biking.
Our rich cultural heritage can be seen on the old trade routes of the Livingstone Trail and particularly at the UNESCO World Heritage Site at Mt. Chongoni, where you can see depictions of rock art and paintings of the farmer communities of the Late Stone Age and the Iron Age period. Chongoni Rock Art Area, located in the Central Region of Malawi, consists of 127 sites in the forested hills of the Malawi plateau and is a highlight for any visitor to the region.
Local delicacies include enjoying fresh fish of Lake Malawi, such as the chambo, and if you can, try the fried fish in gravy. The gravy is a curry spice blend with a fruit chutney. Enjoy an aromatic cup of original Malawian coffee or home-brewed tea (the country is the second largest tea producer in Africa) or a double shot of Malawi Gin and Tonic (MGT) on the rocks.
You can also participate in local events like the famous Lake of Stars festival, a unique, immersive adventure through curated music, talks, poetry, theatre, film, and wellness activities from Malawi and across the globe.
Furthermore, there's the Likoma festival on Likoma Island, Malawi's annual island festival which is accompanied by a ship cruise from any port on Malawi's mainland. Apart from the cruise to the island, patrons can also enjoy a boat cruise to the Chizumulu Islands and Mozambique, play beach games, race canoes, and go sightseeing.
How has Malawi transformed its wildlife areas into thrilling Big Five destinations?
SL: Malawi has achieved phenomenal success in wildlife conservation through remarkable public-private partnership programmes that have resulted in the revival of Malawi's wildlife protected areas. The initiatives have included better conservation programmes for Malawi's national parks and wildlife reserve areas and the successful translocation of wildlife species that were considered extinct in Malawi.
Since 2006, Malawi's national parks have seen a major transformation in wildlife numbers, with rhinos and elephants being reintroduced into the Majete Wildlife Reserve, followed by leopard and lion in 2011 to 2012, and giraffe and cheetah in 2018.
Then in 2016, Malawi saw one of the largest elephant translocations in history, when around 500 elephants and more than 2,000 other large mammals were moved from Liwonde National Park and the Majete Wildlife Reserve to the resurgent Nkhotakota Wildlife Reserve. Once suffering from serious poaching and mismanagement, this reserve is now flourishing and tourism here is steadily on the increase.
Malawi is now amongst the 15 countries in the world that is home to the renowned 'Big Five' wildlife. Malawi is considered one of the emerging wildlife destinations in East and Southern Africa, with its strength premised on low-volume tourism in the wildlife-protected areas.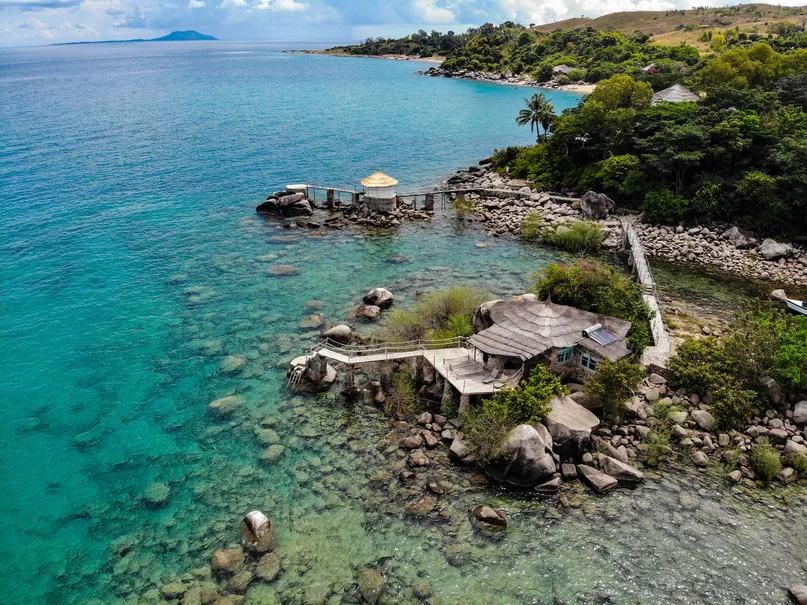 What would you say makes Malawi's landscape special?
SL: Malawi is positioned as an emerging multi-experience African destination, providing a diverse range of tourism activities for travellers seeking an authentic African travel experience in a relatively small geographical area.
One of the strengths of Malawi's tourism product is its diversified landscape and scenery, which is influenced by the great rift valley. There are a variety of landscapes that have inspired some of the greatest authors that ever walked the earth, particulary J.R.R. Tolkien, a British author of an epic high fantasy novel "Lord of the Rings". Moreover, the habitats, climates and cultural assets, are across relatively little surface and short distances, making Malawi comparatively less crowded.
We pride ourselves on providing a peaceful and tolerant environment, where you can feel the warmth of neighbourly social interaction and build authentic relationships with each other.
What other aspects of Malawi's rich cultural heritage would you also recommend to visitors?
SL: We must never overlook the impact slavery has had on our people, so I'd recommend a visit to Nkhotakota, a town that was prosperous as a slave depot for Arab slave traders in the 19th century. Along a similar theme, there are memorial sights to remember the Scottish missionary and explorer David Livingstone.
Malawi is further world-famous for its tea, coffee and sugar plantations and there's always an opportunity to taste local culinary products in every village you travel through, as well as the diversity of local arts at markets, handicrafts activities like pottery making, and attending ceremonies and rituals.
Finally, what makes Malawi the place to visit in 2023?
SL: Malawi is a country just waiting to be discovered; it's an off the beaten track destination that offers something to see and do for everyone. If you want to enjoy a holiday away from the crowds, Malawi is the place to be to enjoy a natural paradise without everybody else.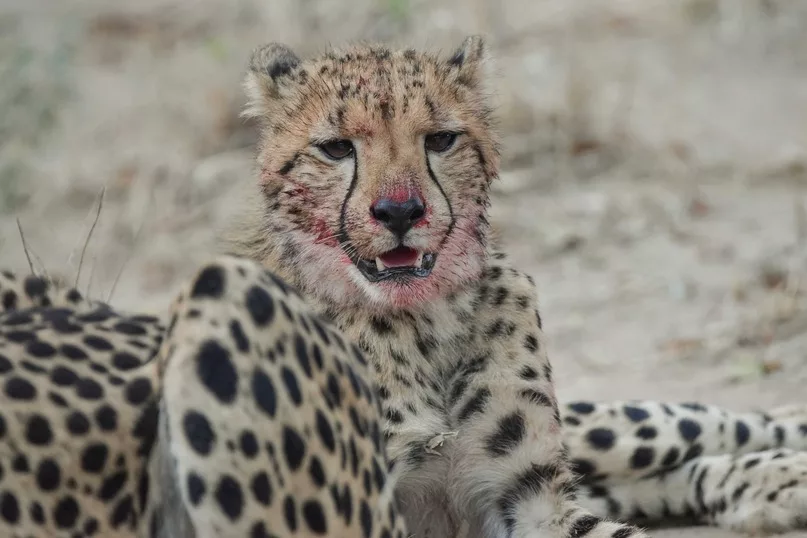 MAGOCHI LAKESHORE IN FOCUS
---
With pristine golden beaches and low-rise, spacious accommodation that affords guests plenty of privacy and peace, Mangochi, formerly Fort Johnston, is located in south-central Malawi, on the Shire River, five miles south of its entrance into Lake Malombe.
Beginning as a British colonial defence post, many hotels and cottages now line the glittering scenic bays of the lakeshore to serve local and international tourists attracted to the area. Nearby, you'll find Lake Malawi National Park, a designated UNESCO World Heritage Site, and Monkey Bay, a main port and dry dock of the country's lake transport system.
Whether you're a keen golfer flying into a private airstrip, or visiting by boat with your family, the location of the half dozen hotels with adjoining campsites are all to be found just off the M10 road, which is readily accessible from Lilongwe or Blantyre.
The secluded paradise of the Makokola Retreat comes complete with the Lake Spa, and brilliantly green gardens reveal spacious beach villas and rooms, capturing the essence of African design, culture and tradition, perched along the shores of Southern Lake Malawi with a service and hospitality unmatched in Malawi.
Sunbird Nkopola Lodge is the premier beachside resort in the south of the lake, 24km north of Mangochi. Set amidst tropical vegetation, and Baobab trees in its own beach-lined bay, the hotel has some of the most spectacular sunrises and views in Africa.
Newest and closest to Mangochi town is Zaburi Beach by Serendib, set amidst 45 acres of lush green natural palm land with a secluded natural private beachfront that spans 400m – an enchanting gem along Lake Malawi.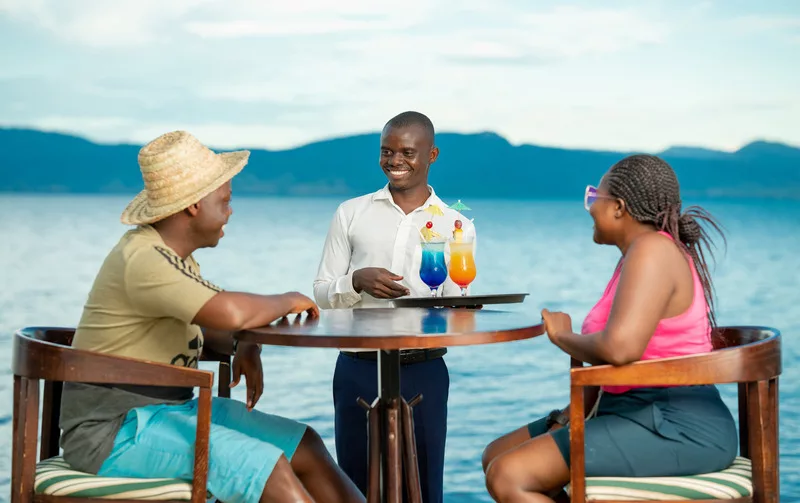 OUTLOOK RECOMMENDS
Eat:
---
For fresh al fresco…
Am a Khofil in Lilongwe takes pride in maintaining the highest quality food, with salad ingredients picked fresh from its garden every morning to accompany international dishes, including coconut laksa – experience dining in a tranquil and peaceful atmosphere overlooking the four seasons garden.
Do:
---
For A CHILL TIME…
Looking more like an ocean, Lake Malawi is the heartbeat of the country. Nicknamed the Lake of Stars by Dr Livingstone, the twinkling refers to the lanterns used at night by the fishermen. As part of the Great Rift Valley, there is some spectacular underwater scenery for scuba divers; other activities include horse riding and kayaking. Places to stay include Kande Beach, Nkhata Bay, and Chembe Village.
For A FORMIDABLE HIKE…
Mount Mulanje is also known as Mulanje Massive, and standing at over 3,000m tall, it is a challenging trek with various routes available ranging from relatively easy to difficult. In the area of the Shire Highlands to the south of Lake Malawi, the mountain is part of the Mulanje Mountain Forest Reserve, where endemic plant and animal species are now protected.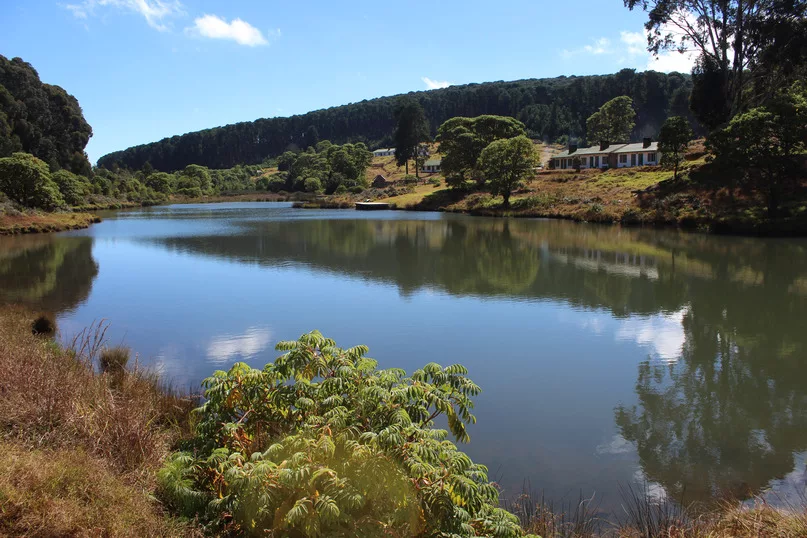 Sleep:
---
For LAKESIDE LIVING…
Kaya Mawa is beachside luxury with style woven in. As Malawi's first resort run on renewable energy, it is located on the remote Likoma Island. The boutique lodgings have exposed stone and open out to lake and beach views. Some of the 11 houses and rooms enjoy private decks, plunge pools, and courtyard and terrace and dining areas to enjoy its award-winning cuisine by starlight. The turquoise water of the lake is ideal for snorkelling, before a rejuvenating afternoon at the resort's spa.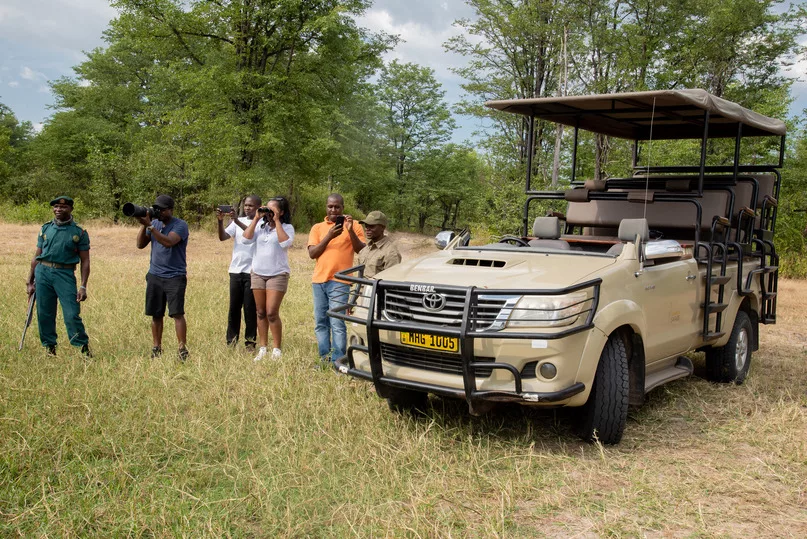 LANDMARK ATTRACTIONS
Liwonde National Park
---
Liwonde is perhaps the most popular of all of Malawi's game parks, with its beautiful riverine setting and teeming wildlife offering thrilling safaris. Home to one of the largest international black rhino translocations in history back in 2019, where 17 black rhinos were relocated from South Africa to Liwonde, African Parks has also reestablished Liwonde's predator population by bringing back cheetahs, lions, and wild dogs.
---
Nhkotakota Wildlife Reserve
---
Nkhotakota Wildlife Reserve is tucked beneath the Chipata Mountain, where a vast network of rivers, all leading to Lake Malawi, fork and weave their way through tree-shrouded hills, nourishing the dense miombo forests. Over 2016 and 2017, in one of the largest wildlife restoration initiatives ever to take place, 500 elephants and 2,000 other animals were introduced to Nkhotakota, followed by a further 800 animals including 15 hippos, a first for any African park.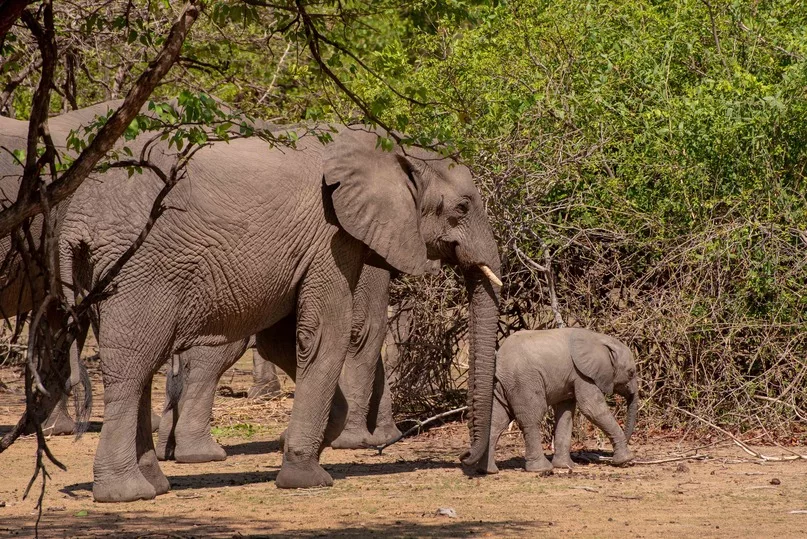 Majete Wildlife Reserve
---
Over 3,000 animals of 17 species have been reintroduced to Majete over 20 years, black rhinos, lions, giraffes, and other animals such as hyenas, cheetahs, and leopards were introduced again in 2003 after poachers and human encroachment devasted the park's wildlife previously. For predators, Majete is hard to beat across the African continent.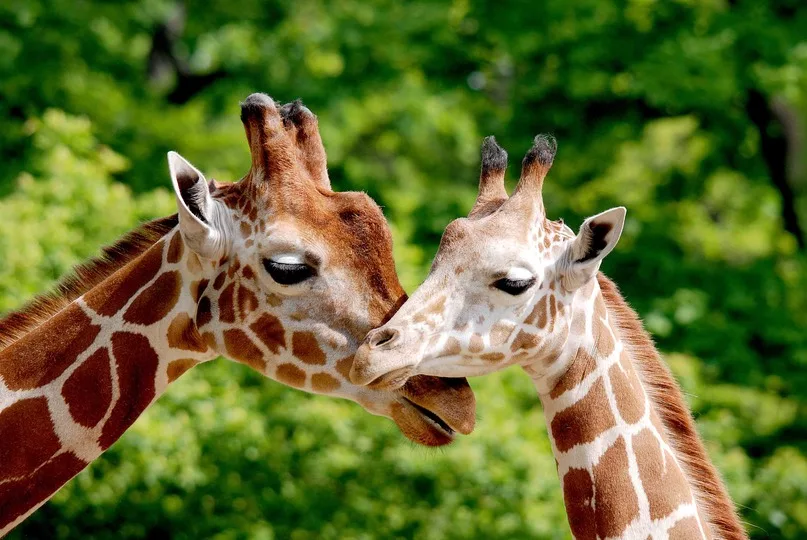 GETTING THERE AND AROUND
---
The main gateway is Lilongwe International Airport (LLW) and Chileka International Airport (BLZ) in Blantyre. Several airlines operate flights to these airports from major African cities and international hubs. You can also enter Malawi by road from neighbouring countries such as Zambia, Mozambique, and Tanzania.
Buses and minibuses are the most common and affordable way to travel between towns and cities in Malawi, and taxis are available in major cities such as Lilongwe, Blantyre, and Mzuzu. However, car rental is an option for more freedom and flexibility, but some roads may be challenging in certain areas due to their condition.
Kabazas or boda-bodas, otherwise known as motorcycle taxis, are ubiquitous and handy for short trips within towns and rural areas. Although Malawi has a limited railway network, and trains are slower than buses, they make for a unique experience.
In areas around Lake Malawi, boat transportation is an enjoyable way to explore lakeside villages and islands. For longer distances or reaching remote areas, domestic flights are available.
Getting around the beautiful country of Malawi can be an adventure in itself, so enjoy the journey!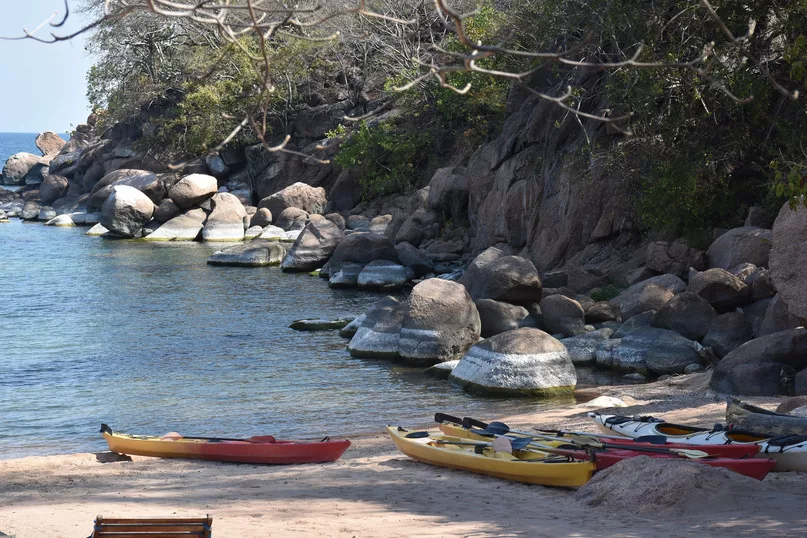 VIEW THE MALAWI TRAVEL GUIDE