For wild landscapes and Africa's most authentic safari experiences, the southern-central African country of Zambia should be top of your list.
ZAMBIA
---
Rugged. Wild. Remote. Three adjectives that perfectly describe the landlocked country of Zambia. With its vast lakes and rivers, jagged hills and acres of bushland, it's the perfect destination for nature-lovers. The jaw-dropping Victoria Falls is one of the country's landmark natural attractions.
More than a third of Zambia's land has been made into national parks and nature reserves – it's renowned for its conservation initiatives. Kafue National Park is one of the largest in Africa, home to hundreds of birds and mammal species, while Africa's first walking safari was pioneered in South Luangwa National Park. Go on safari in Zambia and you'll be introduced to a host of wildlife – white rhinos, African elephants and leopards, to name but a few.
Livingstone is a must-visit for any adventure sports enthusiasts. Located just 11 kilometres from Victoria Falls, it's the place to go for wild river rafting, bungee jumping and Devil's Pool – a natural infinity pool perched on the edge of the falls, with a view of the 100-metre drop. Meanwhile, Lake Kariba is one of Zambia's top holiday spots; it offers a range of watersports, nature trails, luxury hotels and picturesque beaches.
Zambia is also known for its cultural diversity. It has 72 different ethnic groups (many speaking the bantu language), each with their own cultures and customs. Many of these groups celebrate their cultural heritage through hosting traditional festivals; Ku-omboka, one of the most well-known, celebrates the end of the rainy season.
You may visit Zambia for the safari opportunities it offers, but we guarantee that you'll also be captivated by its cultural offerings.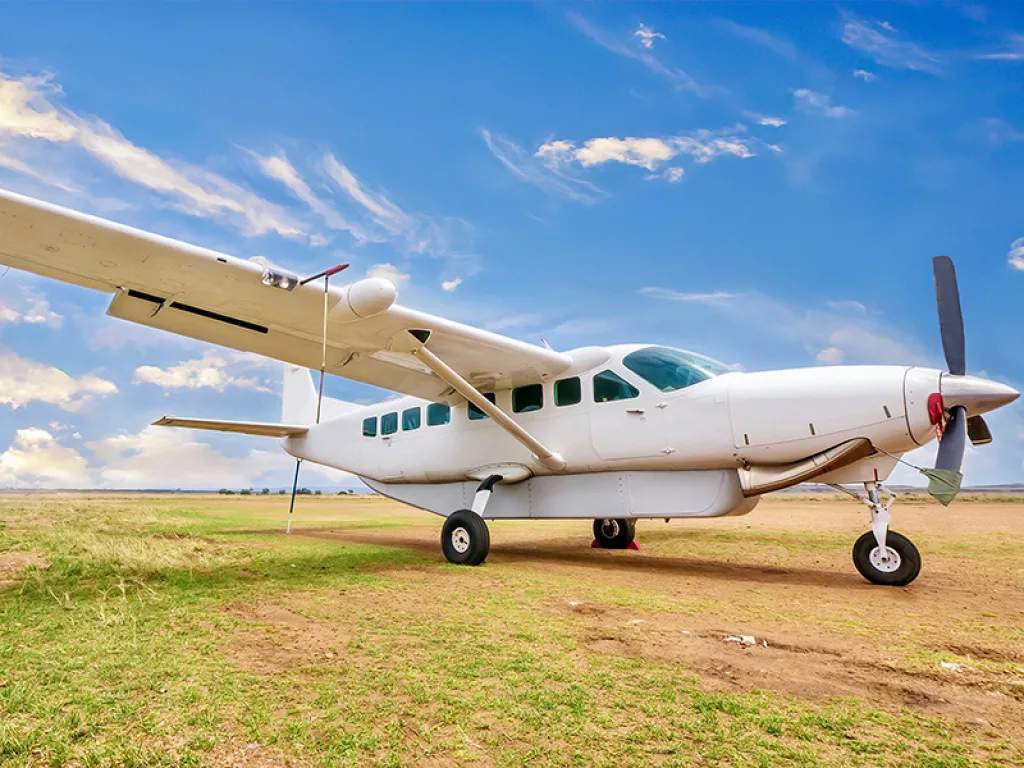 TOURISM INSIGHTS: ZAMBIA TOURISM AGENCY
---
The Zambia Tourism Agency (formerly Zambia Tourism Board) was established in 2015 to market and promote Zambia as a travel destination of choice, and to regulate the tourism industry.
Now, more than ever, this is necessary. In 2018, Zambia received a total of 1,072,012 international tourist arrivals (a 6.2 percent increase on 2017), and in 2019 1.2 million arrivals were recorded.
We caught up with Betty Mumba, Zambia Tourism Authority's Communications Manager, to find out more about Zambia's tourism offering and the organisation's goals and vision.
Q&A WITH BETTY MUMBA, COMMUNICATIONS MANAGER, ZAMBIA TOURISM AUTHORITY
What are your organisation's current goals?
Betty Mumba (BM): The current focus for Zambia is to leverage on enhancing domestic tourism whilst riding on international marketing efforts. In the 2020 national budget, the government announced improved funding to support the Northern Circuit, a region that has myriad tourism offerings consisting of waterfalls, national parks and other heritage sites as well as the rich traditional ceremonies that occur annually.
Zambia will also continue marketing the Victoria Falls, which as you know received negative media publicity during the dry season. The water flow of the Falls has increased, since Zambia experienced above average rainfall.
A number of efforts have already been put in place to ensure that the destination continues attracting new arrivals whilst building on old ones. For instance, the Zambia Tourism Agency worked tirelessly with the immigration department to create a visa system that is easy and flexible for travellers. With the introduction of e-visa services following the on-line payments implementation, Zambia has seen an immediate increase in tourism enquiries.
How do you market Zambia as a destination?
BM: The Zambia Tourism Agency has marketed Zambia through various platforms, including digital marketing, which has had immediate results. Currently, a fully-fledged e-marketing office is in place to ensure presence of the destination on social media such as FB, Twitter, Instagram and the web.
Zambia has also leveraged on international agents that we work with to market the country. Further, the country has continued utilising the missions abroad to aggressively market the destination. Zambia also participates at selected international exhibitions such as ITB Berlin, FITUR in Madrid and Vankantibuers in the Netherlands to mention a few.
On the domestic tourism front, a robust campaign to entice every Zambian to take up their holiday has been embarked upon. This has been done through collaboration with the private sector to give reduced rates during the off-peak season. This campaign is called the green season special.
Why, in your opinion, should someone visit Zambia?
BM: Zambia is endowed with a very rich tourism offering comprising natural and manmade products such as waterfalls, lakes and rivers, a rich and diverse cultural heritage, heritage sites, adventure and hot springs to name a few. The country still offers VERY authentic and exclusive tourism products. Zambia's national parks are among the best in the world, offering huge diversity of wildlife.
Other unique features of Zambia include the one and only Seven Natural Wonders of the World and the Victoria Falls; the Devil's Pool, an adrenaline-packed swim by the lip of the Victoria Falls, is only accessible on the Zambian side, as is Livingstone Island, where David Livingstone first viewed the falls. Lake Tanganyika in Northern Zambia is the world's longest freshwater lake and largest and deepest in Africa.
The country has some unique landmarks including the gorge swing in Livingstone, the Cathedral of the Holy Cross in Lusaka, Mwela Rocks in Kasama, Mukuni village in Livingstone and The Moto Moto museum and WWI graves in Mbala.
Zambia has unrivalled wildlife offerings. The world's biggest mammal migration takes place in Zambia at the Kasanka National Park, when more than 10 million fruit-eating bats converge from October to December annually; the wildebeest migration in Liuwa National Park also attracts tourists. The Thornicroft giraffe can only be found in Zambia in South Luangwa National Park.
Lastly, there's the hospitality of the Zambian people. Zambia is a beacon of peace and a shining example within Africa of a country that has never been to war and continues living in harmony. All these offerings are reasons why someone MUST visit Zambia.
How do you promote sustainable travel?
BM: Zambia remains committed to the sustainable use of natural resources as a result of good conservation management – it is in the collective interest to ensure that natural resources are used in a sustainable manner. Zambia has seized every opportunity to benefit from the global transformative action of sustainable tourism by making the country a better ecotourism attraction and to advance home-grown tourism.
The Zambian Government continues encouraging preservation of the environment and addressing climate change challenges. Zambia set a precedent as the first country in the world to declare its national park (South Luangwa National Park) and surrounding areas as an international sustainable park for tourism development.
Are there any interesting projects in the pipeline you wish to highlight?
BM: The Zambia Tourism Agency is currently implementing the provisions of Statutory Instrument No. 14 of 2018 on accommodation standards. This SI has empowered it to grade and license all tourism enterprises. The grading exercise has started and so far over 30 tourism establishments have been graded. Zambia adopted the star grading of one star to five stars. This project is extremely important for the country as the last classification and grading of accommodation facilities was done in 1995.
What trends are transforming the tourism industry in Zambia and how are you utilising them?
BM: The latest trend transforming the tourism industry is the transaction of tourism through the digital space. In Zambia social media platforms have proved to be cost-effective tools for tourism promotion: these include Facebook, Twitter and Instagram.
The Zambia Tourism Agency has a fully-fledged e-marketing department that is responsible for marketing Zambia's tourism activities through the digital space.
We have actually benefitted greatly in reaching larger audiences and it is one of the most cost-effective marketing tools to use in tourism promotion. Other e-platforms that Zambia is utilising include e-visa and payment platforms; e-licensing software and recently developed e-grading software. These platforms have made tourism services more flexible, convenient and cost-effective.
What challenges does the tourist industry in Zambia face?
BM: Lack of adequate funding for the sector, and lack of official representation in certain overseas markets. We also suffer from poor accessibility to tourist sites and border crossing challenges. Airline connectivity is also a problem, as Zambia currently has no national carrier.
Are you optimistic about the future of the tourism industry in Zambia?
BM: Zambia remains optimistic about the future of the tourism industry as the country builds upon 2019, when it recorded over 1.2 million international arrivals. The massive investment by the government in infrastructure development, such as huge expansions at Zambia's major airports, has opened access to Zambia by attracting renowned airlines such as Turkish Airways, which connects to the highest amount of destinations in the world. The reintroduction of a national carrier by the government will also contribute to increased traffic for both domestic and international travellers.
The government has also prioritised a more diversified tourism sector that will offer different products, integrating the country's rich cultural heritage into tourism packages beyond traditional ceremonies.
Nonetheless, the tourism sector has faced a potential risk for global arrivals as the world grapples with the deadly coronavirus. The impact is yet to be felt as the pandemic evolves.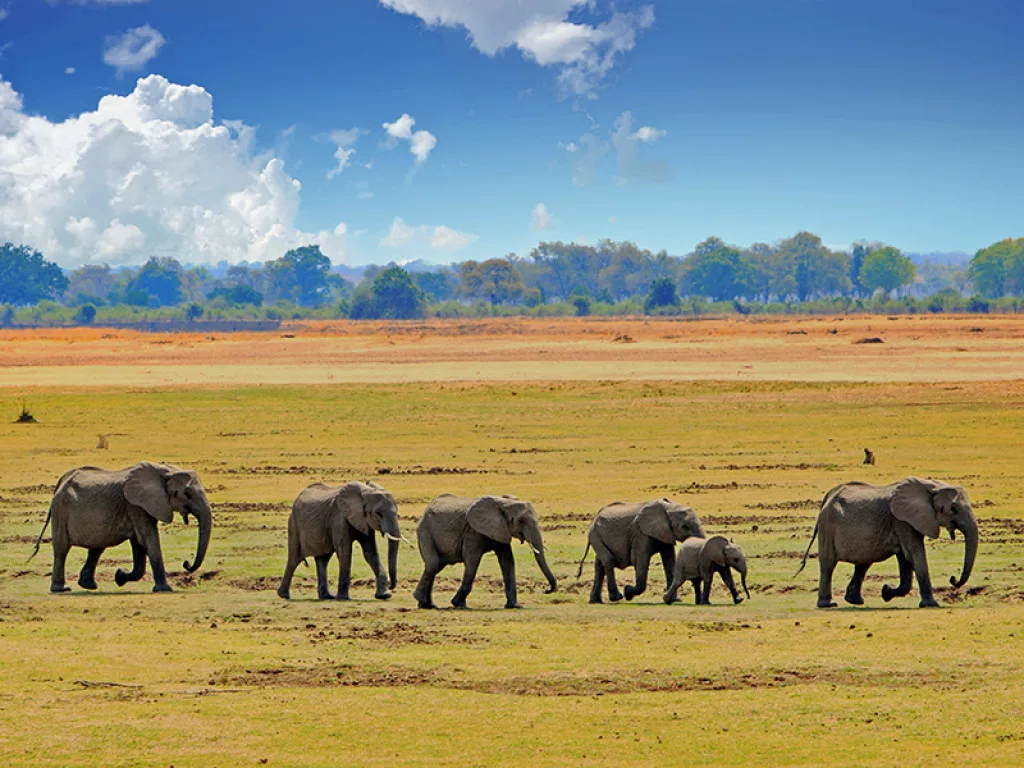 OUTLOOK RECOMMENDS
Eat:
---
For global cuisine in natural surroundings near Lusaka…
For a tented fine-dining restaurant with its own elephant herd…
Sleep:
---
For a calm retreat with views of Zambezi River…
Chundukwa River Lodge offers luxurious private chalet accommodation on the shores of the Zambezi River. With its plunge pool, lush indigenous gardens and deck overlooking the river, it's the perfect spot for an intimate safari. Enjoy a sunset boat cruise, horse riding or sightseeing excursions to nearby Victoria Falls.
For a stylish stay in the capital…
Do:
---
For iconic mobile walking safaris…
For a helicopter ride over the Victoria Falls…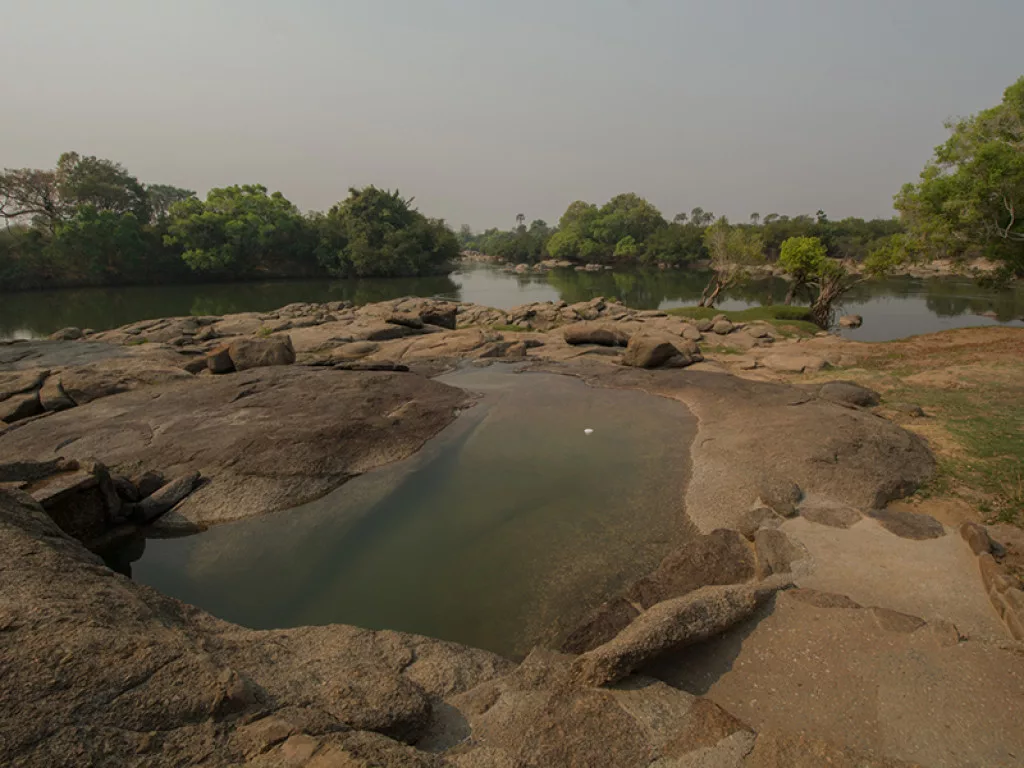 LUSAKA IN FOCUS
---
Lusaka is often perceived by tourists as a stopover city. However, the country's capital has a lot to offer – an excellent nightlife, some decent restaurants and interesting cultural attractions. It's also a transport hub, with good bus and flight connections to other destinations within Zambia.
Begin your stay with a visit to Lusaka Museum, where you'll find exhibits on urban culture, Zambian history, and the works of contemporary Zambian artists. StART Foundation and Henry Tayali Art Gallery are also renowned for their modern art collections. Another way to find out more about Zambian culture is to head to one of the city's vibrant local markets – Comesa Market is a great spot for picking up swathes of colourful fabric and trying local foods.
Lusaka National Park is just 15 kilometres from the city. It's set over 46 square kilometres, and visitors to the park are home to giraffes, wildebeest and even white rhinos.
In the evening, you'll find plenty of bars, clubs and restaurants to keep you amused until the small hours. Alpha Bar is popular with locals, and has music playing every night of the week. Sky Bar offers up views of the city skyline and attracts a young, hip crowd.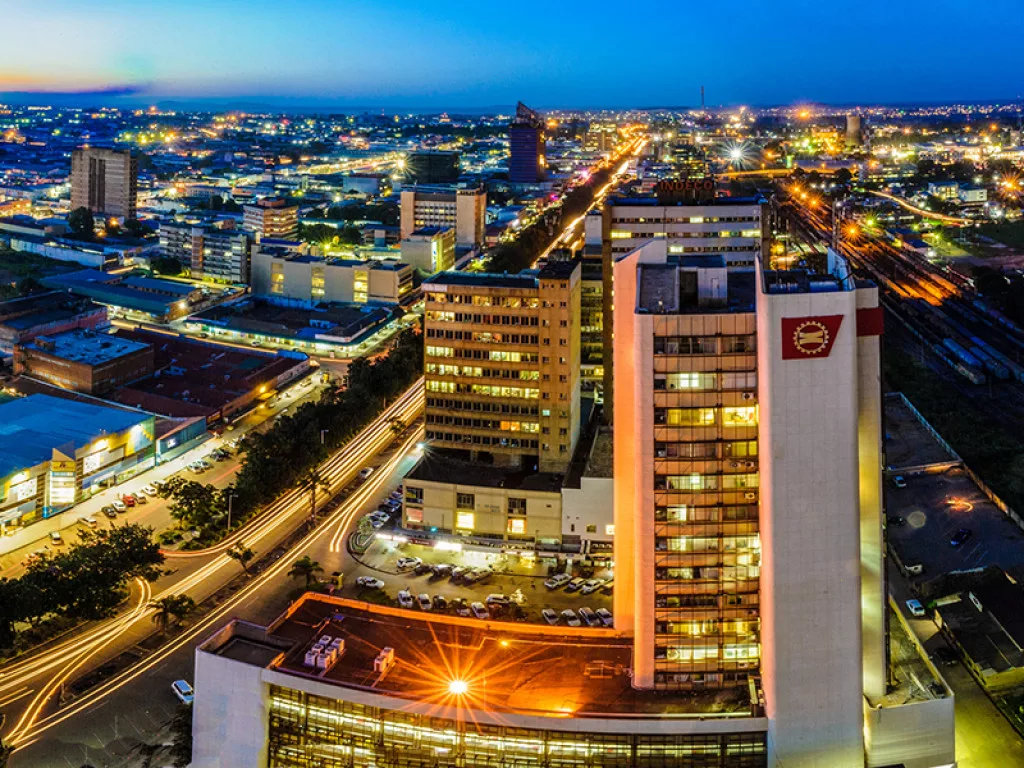 LANDMARK ATTRACTIONS
South Luangwa National Park
---
This national park is one of the best in Africa when it comes to scenery and variety of animals. Bisected by the vast Luangwa River, the park is famous for its buffalo herds, which head to the river in their masses every dry season. You'll also see elephants, hippos, impalas, waterbucks, giraffe and much more here.
Victoria Falls
---
At 108 metres high and 1,708 metres wide, Victoria Falls is the world's largest waterfall. It was known by locals as "Mosi-oa-Tunya" ("The Smoke That Thunders"), thanks to the clouds of mist that billow upwards from the force of the water, often producing striking rainbows.
Kafue National Park
---
This is Zambia's biggest national park, covering around 22,500 square kilometres. It's also the most accessible, with many safari camps accessible by public transport. The park's most popular area is the Busanga Plains – grasslands (accessible only from July to November) where you'll spot lions, cheetahs and hyenas hunting their prey.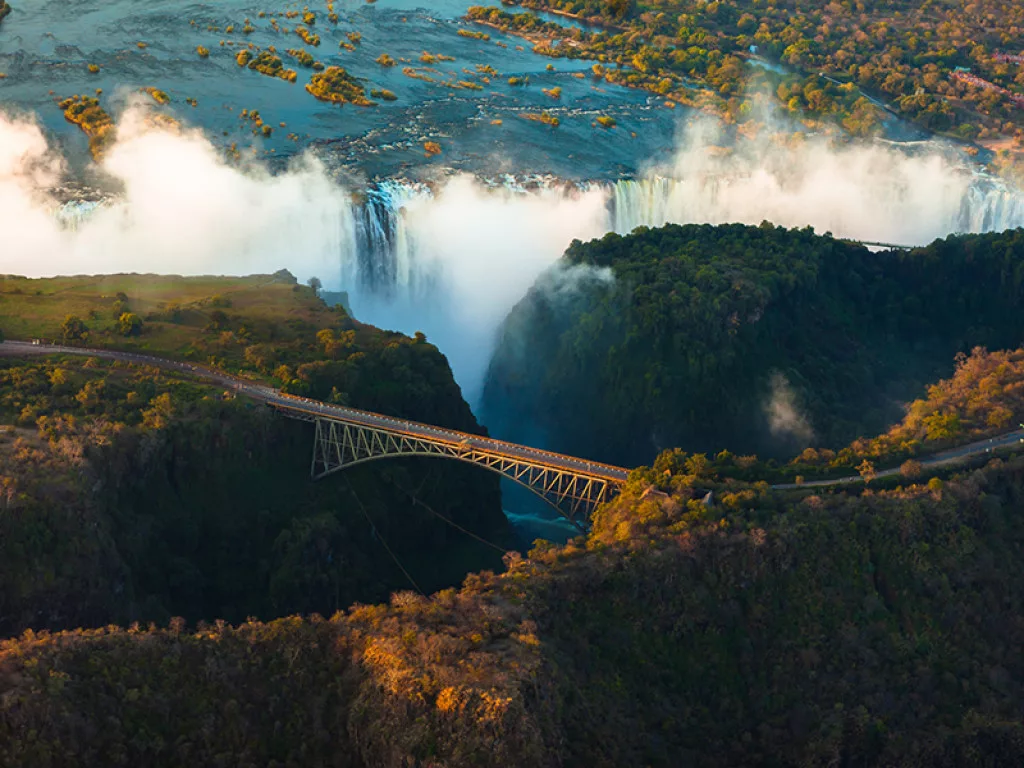 GETTING THERE AND AROUND
---
Lusaka Airport – the largest in Zambia – offers direct flights to 21 destinations in 12 countries. Most of these are in Africa, but Dubai and Istanbul (both major flight hubs) are also served.
If you're short on time, the quickest way to cover ground is by flying. Zambia has airports near many major tourist destinations such as Livingstone and Mfuwe (for South Luangwa National Park). Proflight has the most extensive flight network in Zambia.
Some travellers choose to travel around Zambia by bus. Journeys between destinations can be long, and buses vary in quality. Mazhandu Family Bus Services is a popular carrier.
One of the quickest and most convenient ways to get around is to hire a taxi, especially when travelling short distances within cities. As taxis don't have meters, make sure you agree on a price before embarking on your journey.