The 'Pearl of the Orient' Manila has ballooned into a teeming metropolis. Previously the Western hub of trans-Pacific trade, the capital of the Philippines is an underrated historic city where ancient monuments rub shoulders with skyscrapers and shanty towns.
Manila is much more than a stopover destination or the gateway to your Philippines itinerary. Indeed, 'Metro Manila' as it is known, encompasses 17 separate cities.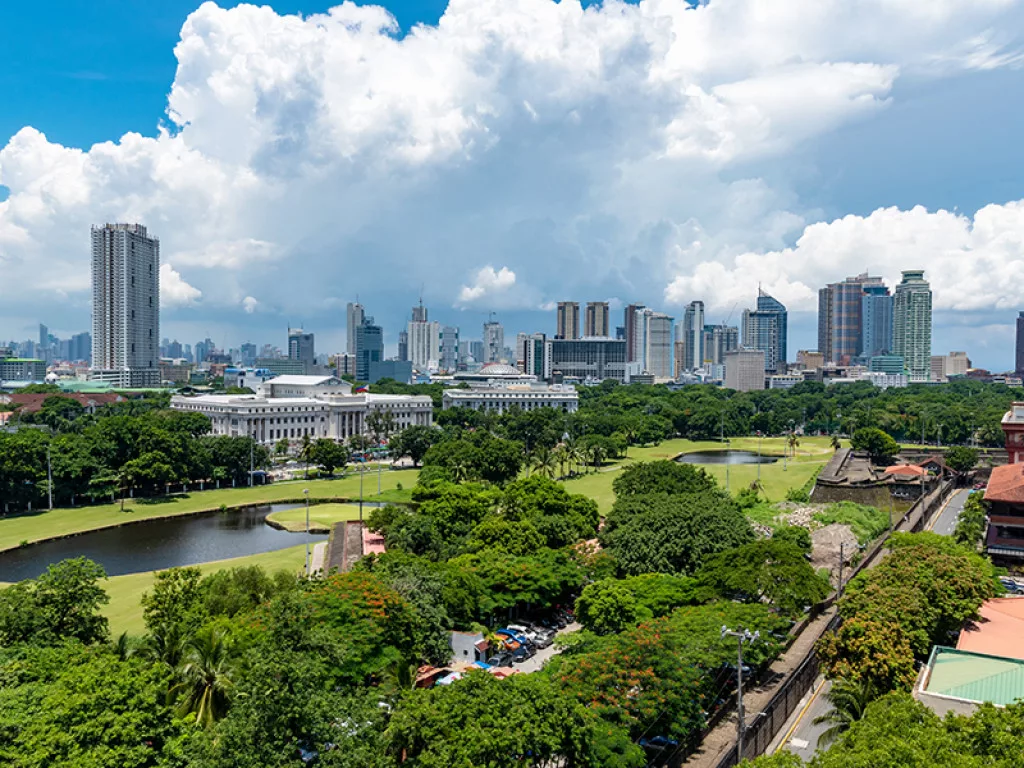 Visitors should start at one of the Philippines' most important historical sites – Fort Santiago, the colonial seat of government during Spanish occupation which contains the iconic shrine of the National Hero. Found within Intramuros – the restored walled city of Manila – this area is rich with colonial heritage. Nearby, San Augustin Church is well worth a visit, as is the world's oldest Chinatown in Binondo.
Harbour Square, the port on the capital's west side, boasts tranquil views out to the South China Sea. Meanwhile, the 60-hectare wide Rizal Park offers peaceful escapism amidst the urban bustle.
The city's food and drink scene is renowned, with an abundance of notable restaurants and a wealth of street food options to be found in the markets of Quiapo and the famous Tutuban Night Market. A lively capital, Manila's nightlife is legendary, with districts such as contemporary Makati and Quezon City offering a wealth of clubs and cutting-edge bars ideal for those who prefer to carpe nocte.