As the go-to guide to composing your next event in the capital of the Czech Republic, Prague Convention Bureau (PCB) is a non-profit organisation with unparalleled expertise in this captivating city. Celebrating 15 years of promoting Prague as the ideal business meeting destination, we find out how this location strikes the ultimate balance between business and leisure with PCB's Managing Director, Roman Muska.
Q&A WITH ROMAN MUSKA, MD, PRAGUE CONVENTION BUREAU
---
Tell us about the bureau and your vision and mission?
Roman Muska, Managing Director (RM): In 2023, PCB celebrates its 15th anniversary. We were established in 2008 as a non-profit organisation and our vision is to promote Prague as one of the most inspirative, innovative and sustainable meeting destinations worldwide. Our strategic goals are to profile the Czech capital as a global leader in fields such as artificial intelligence (AI), biomedicine, robotics, and creative industries, and through them also increase the number of international congresses and conferences held in Prague, while supporting the development of the meetings industry on the national and regional level.
How can the bureau assist business travellers looking to arrange a conference, exhibition or corporate events?
RM: Our team provides a wide range of services to those organising or planning to organise congresses and conferences in Prague. Firstly, we act as an intermediary between the planner, local service providers and the government authorities. We can recommend suitable venues and reliable service providers that are experts in their fields and ensure that the event will run smoothly. Destination and venue site inspections are an integral part of this advisory service, together with providing basic consultancy on local Czech conditions. We can also help with processing requests for free public transportation tickets or city tourism grants. In addition, we also provide marketing support for events confirmed in Prague.
What makes Prague an enabling environment for business travellers?
RM: There are many factors that make Prague an ideal meeting destination for event planners. The combination of rich history, UNESCO sites and our modern approach is very appealing to many business travellers. The fact that Prague is located in the heart of Europe, which makes the city easily accessible by plane or train with a small-sized city centre that is easily walkable, is another huge benefit. Last but not least, the meetings, incentives, conferences and exhibitions (MICE) infrastructure of the city is also crucial for decision-makers. I'm glad to say that even after the COVID-19 pandemic, Prague still offers a wide range of conference venues in different sizes and styles, as well as many hotels, restaurants, and companies acting in the meetings industry on a highly professional level.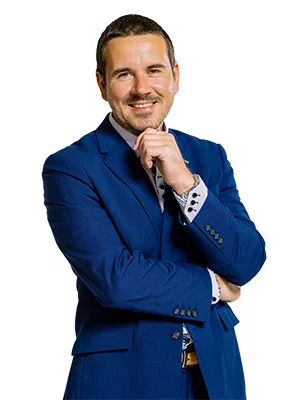 Aside from business travellers, what kind of demographic does Prague most appeal to?
RM: In my opinion, everyone will find something for themselves in Prague. For history lovers, there are UNESCO sites amongst many other places to visit. Hipsters and modern art fans will be excited by the emerging parts of Prague, where old factories have been turned into galleries, cafés or other cultural spots. We also have one of the best-rated zoos in the world, which families with children will certainly appreciate. For those looking for sustainable ways to travel, Prague is a great destination. We have one of the best public transportation systems in the world and the country was ranked 8th in the Global Sustainable Development Goals 2020 Index. Indeed, 57 percent of Prague is covered by greenery, which makes it one of the greenest cities globally. The Czech Republic is also regularly recognised as one of Europe's most veggie-friendly countries. Speaking of food, gourmets will appreciate the many restaurants offering traditional Czech dishes together with Czech and Prague beer from local breweries or wine from the city's vineyards.
Recently, Prague presented its tourism strategy 'Putting Prague First'. This highlights the vision of sustainable tourism as intrinsic to the quality growth of the city, with an emphasis on its cultural heritage and the quality of life for Prague's residents. I see that as a key factor to move from mass tourism to slow tourism and to attract more sophisticated travellers.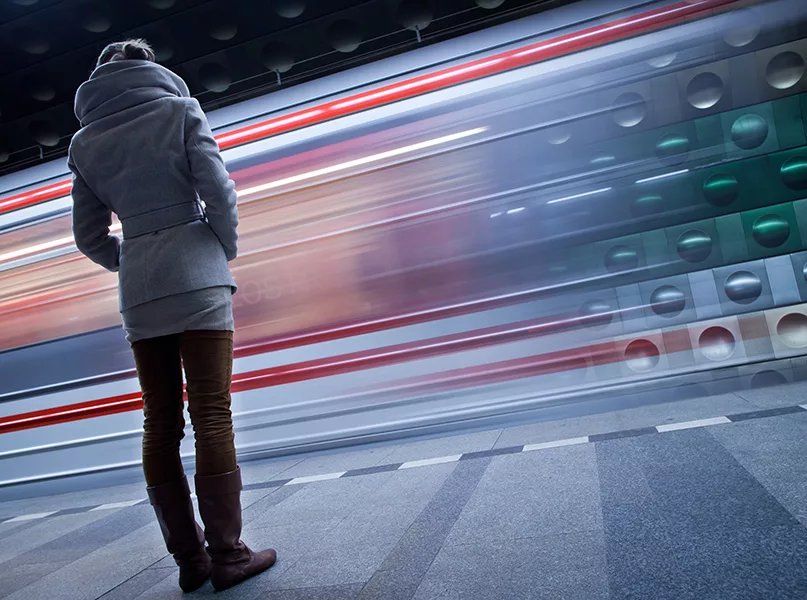 Are there any new or emerging destinations in the city that you would personally recommend?
RM: I would mention Kunsthalle Praha, a new art space that has just opened in the area around Prague Castle. I also recommend BRICK restaurant's offering of typical Italian dishes and the urban jungle of the stylish Monkey Bar Prague. There are also several new luxurious hotels in the city, with many more being built. You can now stay at Almanac X Prague (formerly Alcron Hotel), Andaz Prague, Stages Hotel Prague or Julius Prague.
How has tourism changed in the city in the wake of the COVID-19 pandemic? Have you seen any new trends emerge?
RM: The pandemic itself provided us with a rare break that the city put to good use by reconsidering the direction of its future development. New strategies were made and are now slowly being put into practice. Prague wants to attract the sophisticated tourist who travels for sightseeing, culture, but also for business meetings. There are new products and services being prepared or that have been already launched to improve the city in this way. The emphasis is placed on sustainability, slow tourism, experiences, and local residents, with the aim to avoid over-tourism or tourists looking for cheap drinking tours.
Could you expand on the bureau's involvement in supporting a sustainable Prague? Are 'green events' a growing phenomenon in the city?
RM: Sustainability is a hot topic, not only in the Czech Republic and Prague, but worldwide. We first turned our attention to it in 2016 with our first educational workshop, but I suppose it was too early for many stakeholders back then. Later in 2017, we joined the Global Destination Sustainability Movement to be able to better measure and set our green goals. One of our targets is to put together a new strategy dealing with sustainable meetings in the upcoming years.
Prague itself has made strong progress in this field. Aside from 'Putting Prague First', which incorporates sustainability on a large scale, there are new rules for events in Prague. Planners who consider applying for city grants must commit to replacing single-use cups and plates, for example, with reusable options. In recent years, Prague has also presented its Sustainable Mobility Plan, Climate Change Adaptation Strategy, and an improved food waste collection system. There is a strong focus on electromobility and the sustainable development of Prague Airport, and many of our partners are focusing on various sustainable initiatives.
You can find out more about our dedication to the sustainable development of the Prague meetings industry here.
Finally, what makes 2023 the year to visit Prague?
RM: I could name a long list of events, activities, or spots to visit this year. But instead of this, let me invite you to Prague personally. Just like our claim says, come to feel the atmosphere and let the city inspire you!