With 70 countries under his belt, a vibrant portfolio and a host of prestigious accolades gathered along the way, we foreground the work of professional travel photographer, Jeremy Flint.
Q&A WITH JEREMY FLINT
---
Firstly, what drew you to working in travel photography?
Jeremy Flint (JF): After graduating I began a 20 year career in accountancy but had a burning desire to see the world. I was first drawn into working in travel photography after realising this dream by travelling around the world in 2011. I first picked up a camera in response to an unexpected illness in 2007 and started capturing beautiful landscapes and scenery. These provided an impetus to merge my two greatest passions of travel and photography into a career. I have always loved adventure, exploration, flying and being outdoors so it was a natural progression to discover incredible places around the world and capture them. I was fortunate to start working full time as a travel photographer after winning the grand prize in the National Geographic Traveller photo competition in 2016 with my image of a fisherman on Inle Lake, Myanmar.  
What do you find most exciting about this kind of work?
JF: I love meeting new people and visiting unfamiliar places – these are the real highlights of the job. Travelling somewhere I have not been before is always exciting. I am fascinated by diverse cultures and landscapes that are unknown to me and try to reflect this curiosity in my photography. With being a full-time travel photographer, I have had the opportunity to meet some incredible people around the world, from the Duke of Northumberland to colourful tribe members in Papua New Guinea on the other side of the world.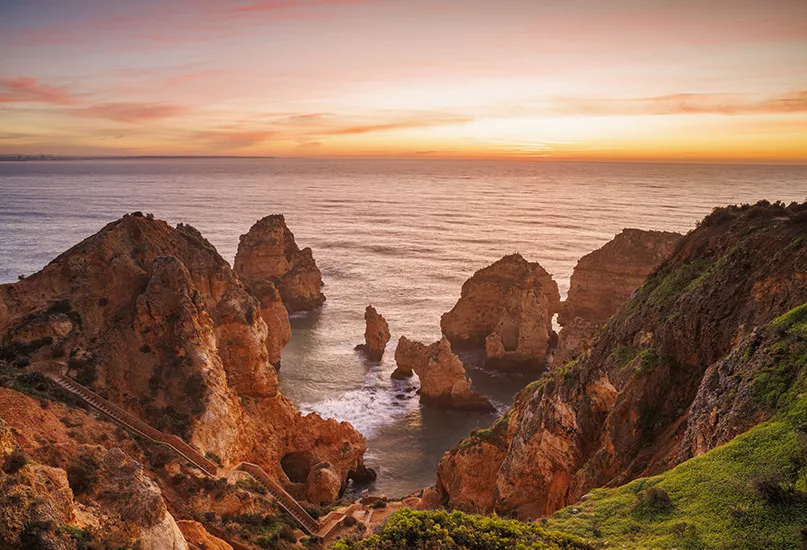 On the flip side, what are the biggest challenges?
JF: One of the biggest challenges of making a living as a travel photographer is undertaking trips and assignments that are feasible. Having travelled to 70 countries, I find making a return on your investment in the places you visit dictates the places I go to. Now, I focus on visiting places within my budget where I feel this is more likely to happen. After all, we all have a mortgage and bills to pay! Another challenge is keeping up with the advancements in technology where the new range of mirrorless cameras and lenses requires a huge outlay to invest in, which is worthwhile to benefit from the latest features.
How would you describe your style of photography?
JF: I specialise in travel, landscape and location photography as well as portraiture. My style illustrates photographs that capture the colours and cultures of the places I visit besides those fleeting moments that happen in an instant. Over the years, I have developed an interest in creating more expressive images with strong compositions that provide impact.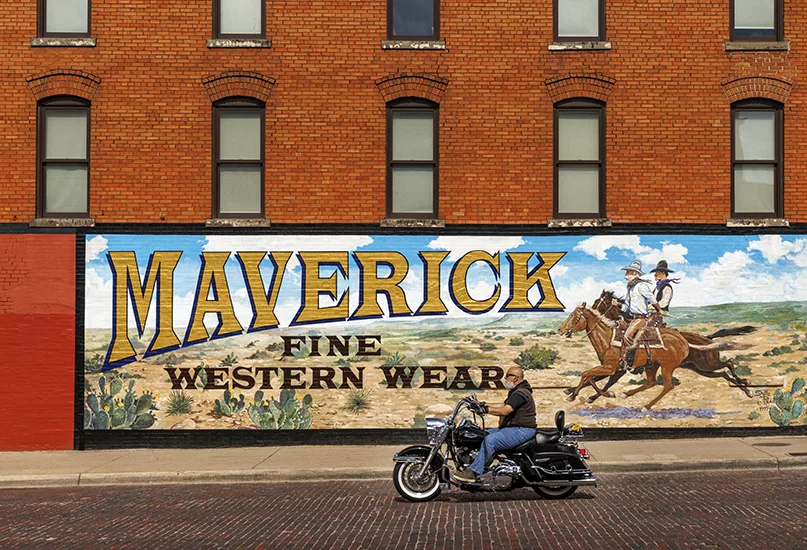 What has been one of your favourite destinations to capture?
JF: One of my favourite destinations to capture has been Papua New Guinea. Getting there was an incredible experience which took over 24 hours of travel and several flights. The location was very difficult to reach and part of the adventure. I attended a festival in Goroka to celebrate the country's Independence Day and loved capturing the different cultures and people that were present. Although there is a lot of crime and poverty there the locals are probably the friendliest people you'd meet.
Have you been involved in any interesting assignments or projects recently that you'd like to highlight?
JF: Recently I have had the opportunity to be involved in some great assignments. One of my favourites was visiting Stonehenge to do a shoot for Discover Britain magazine, where I also wrote the feature. This was a dream assignment to capture the stones up close standing proud on the Salisbury plains and somewhere I have always wanted to photograph. I met and captured some of the staff at the stones who preserve and protect this ancient monument for the public and future generations to come. It was incredible to walk in the footsteps of the prehistoric people who were here 4,000 years ago and I felt honoured to take on this job and share my vision of this truly British icon and its custodians.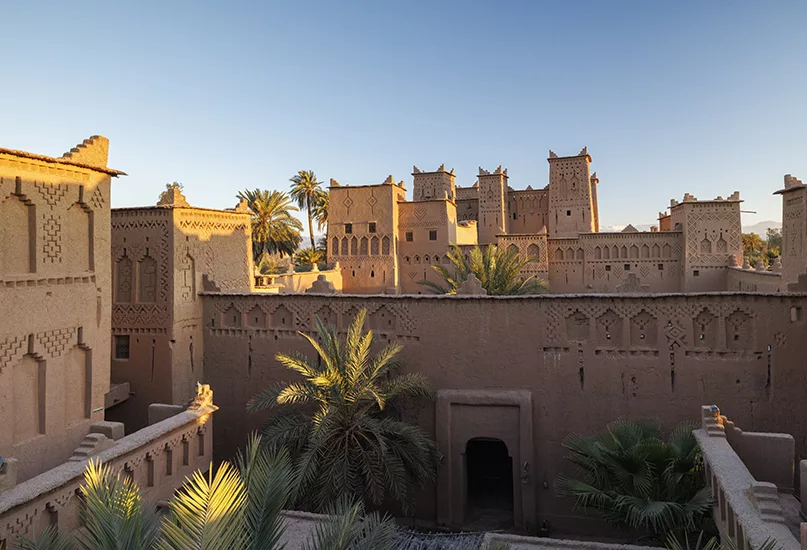 Finally, what's next for the future? Are there any new destinations you'd like to cross off your bucket list?
JF: There are always special places travel photographers would like to visit based on their individual interests. For me, I recently got to visit Morocco which has been on my bucket list for years. This was a real highlight of my adventures where I was able to witness and capture the incredible culture and hospitality of the Moroccan people at first hand.
Spending more time in the UK during COVID-19 opened my eyes to the wonders of the British Isles and there are many more places I would like to visit here in the future. A lot of my work is now based in the UK and it would be wonderful to see more of Scotland and its highlands and islands. Overseas travel is always a joy and never feels like work despite the long working hours and dedication needed on trips. With an assignment to shoot some of the photographic wonders in the Northwest US in September, this will be a wonderful opportunity to explore more of the region, which I am really looking forward to.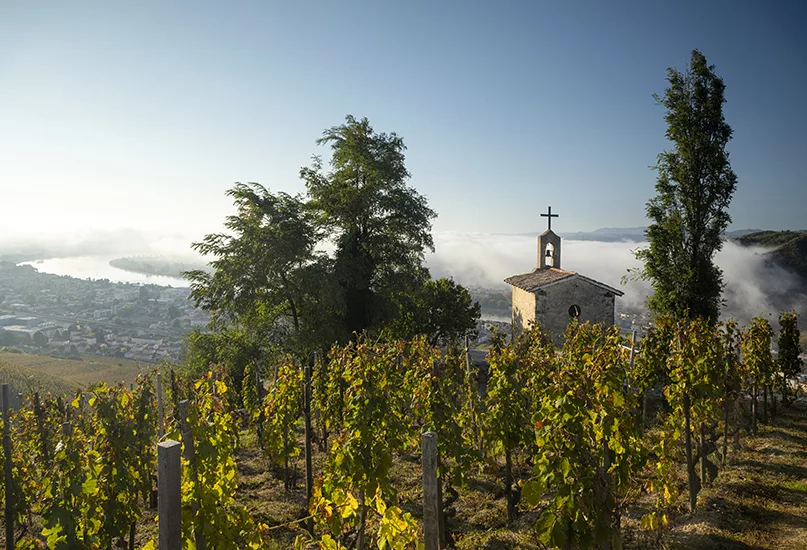 ---
HOW I GOT THIS PHOTO
Fisherman on Inle Lake, Myanmar – "This image of a fisherman on Inle Lake is one of my favourite shots, captured on a visit to Myanmar. After heading out for this shoot in overcast skies, my luck eventually changed, and the sun came out giving another dimension to this scene. I positioned the fisherman in the centre of the frame and shot through his conical fishing net for more impact."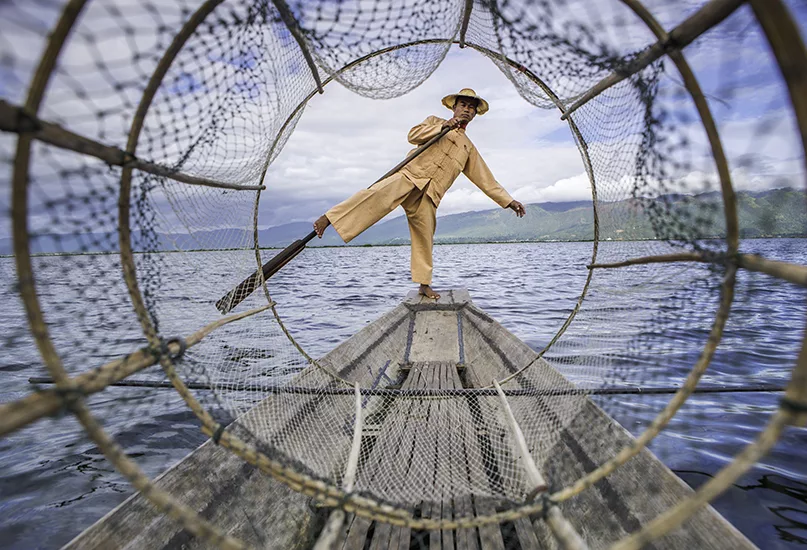 CONNECT WITH JEREMY FLINT
---