The Outlook Team take a look at photography and film with award-winning Norwich-based filmmaker, Josh Trett.
Josh Trett was practically born with a camera in his hand.
The Norwich-based filmmaker had always dreamed of turning his lifelong hobby into a career and in 2019, Josh made that a reality when he launched his own film and video production company alongside his brother. Since then, he has filmed major projects in Zurich, Malta, Milan and Kansas and produced more than a dozen television adverts.
Today, we catch up with Josh to delve deeper behind the lens and find out what he's got in store for the future.
Q&A WITH JOSH TRETT
---
Can you give us a bit of an insight into your career and how you first became interested in filmmaking? Where did this passion come from?
Josh Trett (JT): As soon as I understood that it was a possibility to do this as a job, it's all I wanted to do. To be honest, even if it wasn't a job, it's still all I would want to do. When I was younger I was full of creativity but didn't know of the correct way to express it – which probably drove my parents a bit mad.
I made dozens of short films in my teens before I studied film production at university. Uni helped me learn to ground my ideas and mature my approach as a storyteller and filmmaker. From there I spent a few years teaching film production but this really wasn't fulfilling my career goals, so I then went on to work as a video production manager at an agency before launching my own film and video production company in 2019.
What is it about filmmaking that you enjoy the most? What do you look for when on shoots?
JT: I actually prefer being on set or on location when I'm directing. I love when I'm working with a dedicated cast and crew to find the best shot for a scene or the best way to tell that particular story. I know some filmmakers enjoy the writing stage (I really don't) or post-production stages but for me, it's always when we're all there collectively making it happen and you start to see everything fall into place.
I always like to push a cinematic approach on anything I work on. If it's a television commercial selling a product or it's a corporate video for an insurance firm, using techniques from cinema is always better than going for that standard corporate feel. By doing so, you can really enhance the storytelling of that particular project. Why can't these types of projects look and feel like a high-end documentary or short film?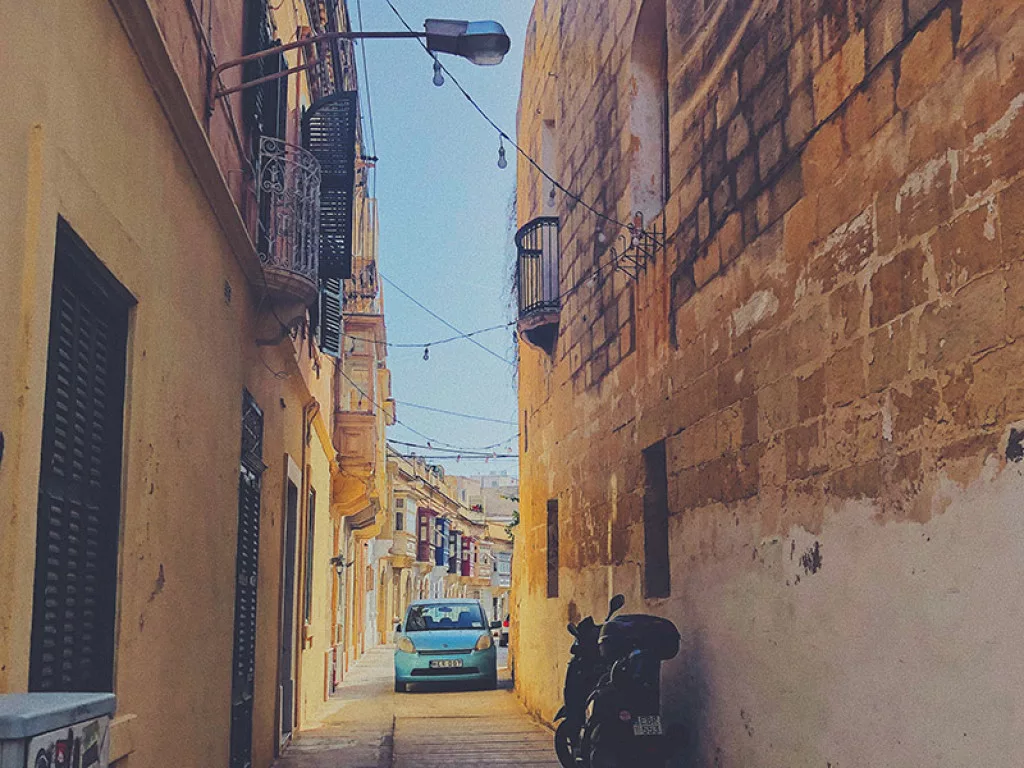 You're also an award-winning filmmaker and run your own film company with your brother. What has this venture been like?
JT: It is a bit of a dream come true to be honest. When I first realised I wanted filmmaking to be my career, aside from directing high budget studio films, running my company was the dream. We've now been running Trett Films full time for over a year and to maintain and grow the company in its infancy (through the trials and tribulations of a global pandemic) feels like quite the achievement.
Since we started in 2019, we have produced various corporate videos, we have filmed projects in Zurich, Malta, Milan, and Kansas. We have also developed and produced over 12 TV ads which have aired across multiple Sky channels.
Can you discuss any key projects you've been involved in over the past few years?
JT: I've been lucky to work on some really interesting projects over the last few years.
Most recently is a TV ad for Archangel Distilleries which aired on Sky through Christmas. I pitched them my idea and they gave us the green light and kind of just told us to go for it. They felt my concept captured their branding and there was a solid story and plenty of intrigue to grab people's attention. It's a period piece set in 1908 and follows a man as he travels to Norfolk looking for a missing lover. He catches glimpses of her throughout the ad and she eventually leads him to a church (the product has religious routes) where he finds a bottle of Archangel Gin. It is alluded to that the girl is actually the 'angel' from the gin's branding.
It was quite an ambitious idea. It was a period piece so required a certain amount of research, costume design and screen tests. There were also multiple locations including an empty church and an old moving train which meant various location scouts and vfx were needed to make it authentic and come to life. There was also an elaborate story which had to be told within 30 seconds and still sell a product, so it was vital to make sure the story beats were tight and the storyboards were detailed.
In 2018 I finished up my short film/passion project 'The Black Shuck'. It was a horror film that was inspired by a piece of East Anglian folklore. Rebecca Grant, known for Holby City, Doctors and Stan Lee's Lucky Man, played the lead and the film went on to win multiple awards. It was a semifinalist at a horror film festival in Moscow. It picked up best sound design at a local film festival in Norwich and Rebecca Grant also won best actress award for another UK film festival.
Having travelled to many different countries for work, what has been your favourite place to capture? What can you tell us about it?
JT: I have travelled and worked in Canada, Hong Kong, France, Germany, Luxembourg, Italy, Malta and Switzerland. I think my favorite place is between Toronto and Hong Kong. They were both places I'd always wanted to visit and both exceeded my expectations as locations too.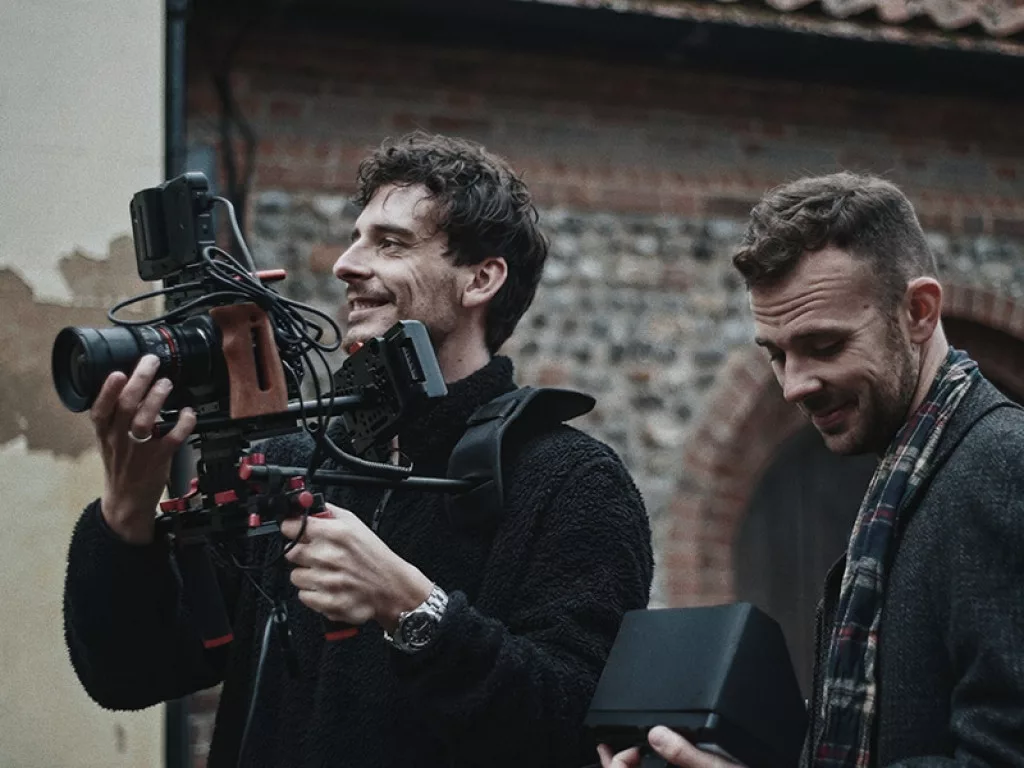 What are some of the biggest challenges as a filmmaker?
JT: Balancing the business versus the sides and dedicating the appropriate time to each is a challenge I face daily. It requires a multiple hat wearing, multiskilled approach to be able to strike any type of balance. I'm learning every day.
The other thing I face as a director is the phrase 'you're only as good as your last job'. Sometimes it feels like such a relief to finish a project, for everybody to be happy with it and receive positive feedback but it's only a short space of time before you're diving into the next project and wrestling multiple challenges.
What's next for the future? Where would you travel to and film that you haven't had the chance to yet?
JT: I'm hoping to continue to grow Trett Films in regards to our team and the scale of our projects. Also, I hope we can begin travelling and filming abroad again once the state of the world allows such things.
I am also working on a couple of short film scripts for passion projects at the moment. Providing I can find the time, they may eventually see the light of day too!
---
HOW I GOT THIS PHOTO
---
An insight into a really interesting photo that you took. What's its story?
JT: This wasn't part of the shoot but I captured this shot on my iPhone whilst I was working on a project in Hong Kong. We had some downtime and I'm a big fan of Hong Kong cinema so we visited the Avenue of Stars. There is a famous Bruce Lee statue (although people may not know it is right outside a Starbucks) and multiple handprints of Hong Kong legends.
The protests were going on in Hong Kong whilst I was there. I only caught glimpses of it and it hadn't quite reached the scale it did once I left. It was a strange time to be there.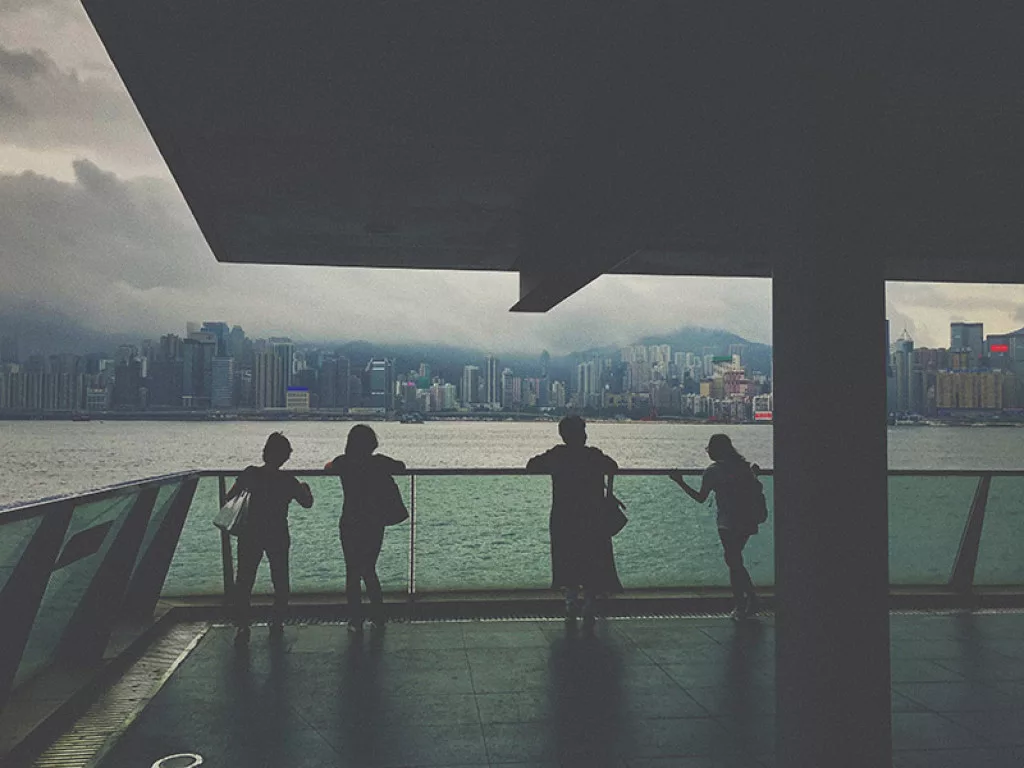 CONNECT WITH JOSH TRETT
---