The mesmerising sight of thousands of birds at the Hermaness Nature Reserve on Britain's most northerly inhabited island is all the more humbling and thought-provoking in extraordinary times.
White tops of wild Atlantic waves crashed against the rugged Shetland cliffs below the dramatic cliff-top reserve at Unst – a sanctuary for over 100,000 birds in breeding season.
I had reached the ultimate destination in social isolation in a Covid pandemic where birdlife outnumbered the human species by 150 to one.
Having travelled from mainland Scotland to the Orkneys and Shetlands by ferries, going forward was not an option – beyond lay the North Pole with Norway a few miles east.
The haven perched 170 metres above the sea was a defining moment in my explorations through Scotland's spectacular highlands and islands.
Inhabitants included gulls, shags, gannets, puffins and kittiwakes – the noise redolent of a discordant pop group with recalcitrant gannets dive bombing for tasty morsels.
The experience evoked a deep swell of emotion in an unprecedented and anxious period marked by daily death statistics and constantly changing restrictions. It also stopped my normally over exuberant golden retriever in his tracks as he too absorbed the wonderment.
For a few precious moments, the challenges and tragic sense of loss were whipped away by a gust of wind – leaving only the here and now to focus on.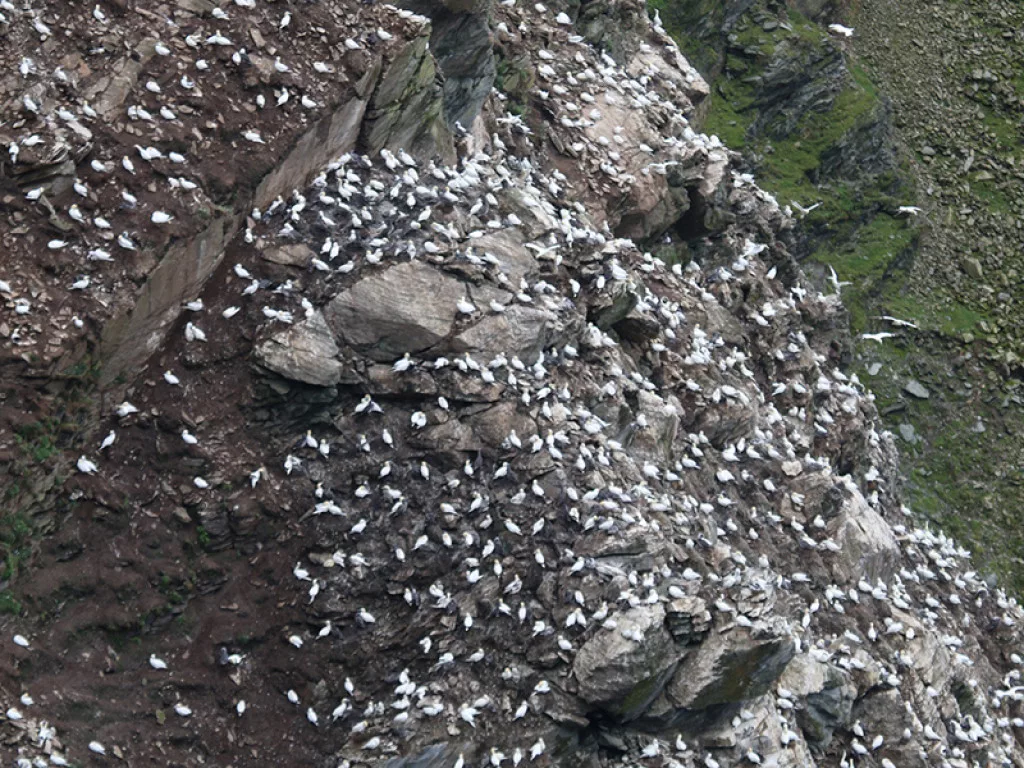 The criteria for exploring Scotland in a Covid climate had been the remoteness of some of the islands and the taste of freedom was intoxicating.
An impending sadness at leaving this magical interlude was lessened by the sight of baby chicks nestling on the cliff top, signalling hope and renewal.
Thirteen centuries ago this harsh terrain saw the advent of weather beaten Norsemen in search of land who ruled Orkney and the Shetlands for the next 600 years.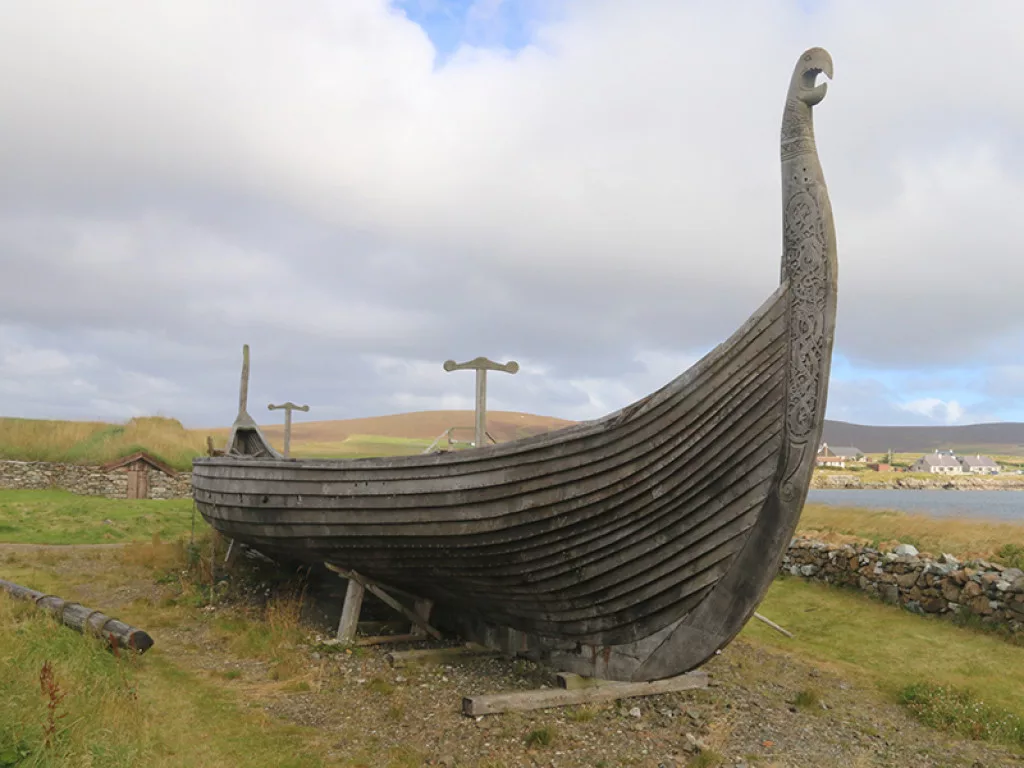 Their heritage is still very much evident on Unst where the remains of 60 longhouses – more than in Scandinavia – are found. A reproduction Viking longhouse transports visitors back in time with an insight into how they lived in this unforgiving climate.
Just 15 of the Shetland's 100 magnificent islands are inhabited. Travelling to Unst requires a series of ferries from Thurso – all heading north and diminishing in size.
The last ferry was from the northern island of Yell – an oasis of peace, wildlife and explosion of purple wildflowers where a delightful Shetland pony greets visitors and locals alighting from the boat.
Owned and cared for by local crofters, the headstrong and independent animals originated in the Shetland Isles in the Bronze Age and have stayed there ever since.
A basic campsite – home for the night – included an honesty box in a small building which was open 24 x 7. A lone cyclist gratefully took refuge there when strong winds and pelting rain got the better of his beleaguered tent.
Yell's plentiful freshwater and seafood is also a draw for otters, known as 'drasties'. An abundance of crab shells littered along the river bank was evidence of a fabulous feast.
The shell trail conjured images of long whiskers twitching with anticipation followed by satisfied swollen bellies and contented sighs.
Scotland's enthralling beauty reduced me to tears and its history – which runs deeper than its 31,000 plus lochs – fired my imagination and fed my mind and soul.
It would take the hardest of hearts to be immune to the poignant tale of the inspirational Italian Chapel I visited on Orkney which was built by Italian prisoners during World War II.
British Prime Minister, Winston Churchill ordered their transportation after a German U-boat torpedoed a British battleship with the loss of 800 lives. Tasked with improving defences, the soldiers constructed causeways called the 'Churchill Barriers' which linked to mainland Orkney.
When Italy surrendered to the allies, the prisoners were permitted to build their own chapel which they constructed from two Nissen huts, scavenging materials from wherever they could.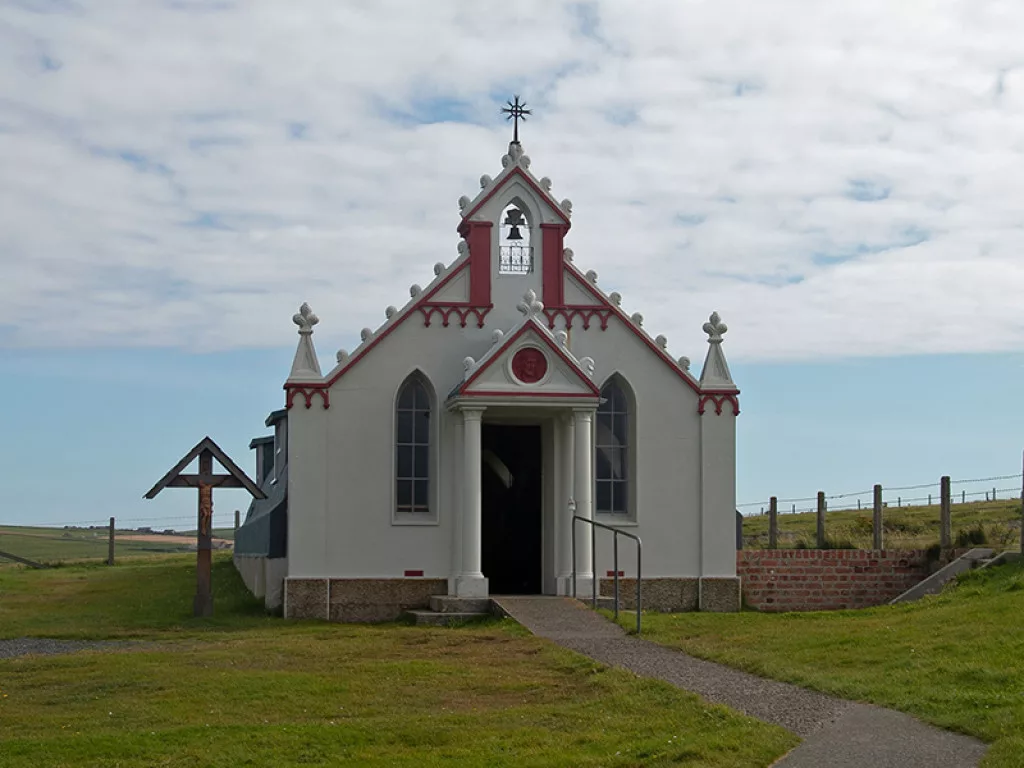 Referred to as 'The miracle of Camp 60', the chapel's timeless gift for prosperity transcends cultures and conflict.
Its highly ornate interior is breathtakingly beautiful and exudes a sense of peace. A true work of art painted to create the effect of brick walls and carved stone, it features frescos of angelic figures, stained glass windows and an altarpiece portraying the Madonna and Child.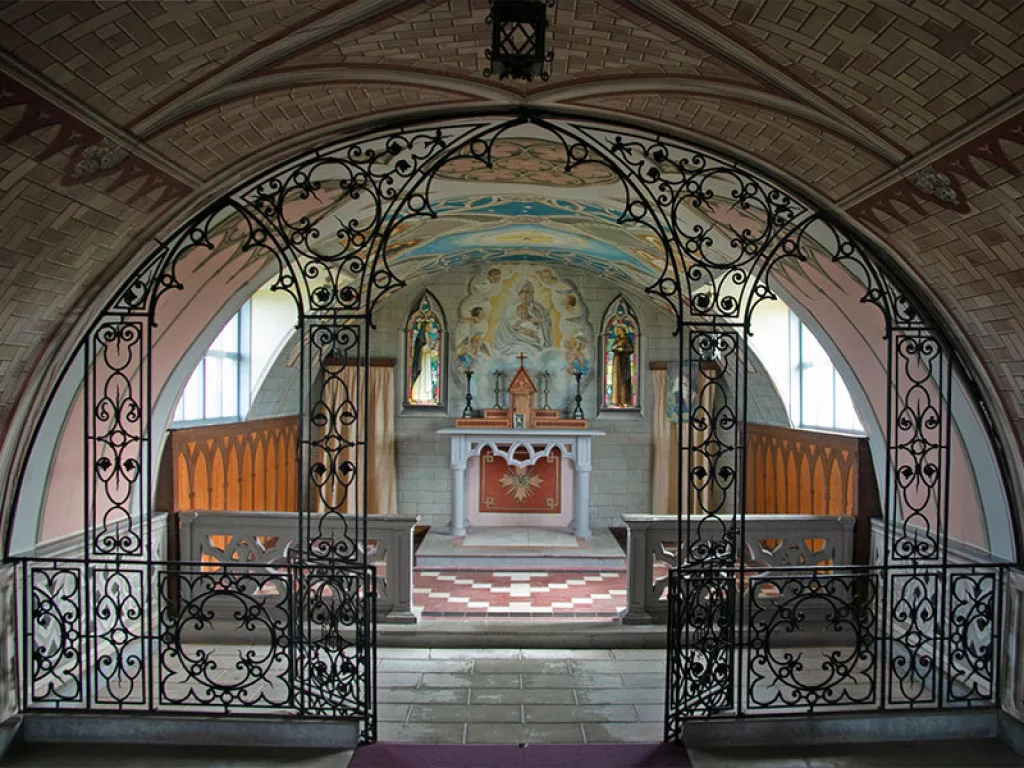 Although the Italians left in September 1944 when the Churchill Barriers were completed, the chapel's project leader, Domenico Chiocchetti, returned sixteen years later in 1960 to help with restoration work. On departing he wrote this open letter to the people of Orkney:
"the chapel is yours – for you to love and preserve. I take with me to Italy the remembrance of your kindness and wonderful hospitality. I shall remember you always, and my children shall learn from me to love you. I thank (you)….for having given me the joy of seeing again little chapel of Lamb Holm where I, in leaving, leave a part of my heart." Domenico Chiocchetti ­ ­- 11th April 1960.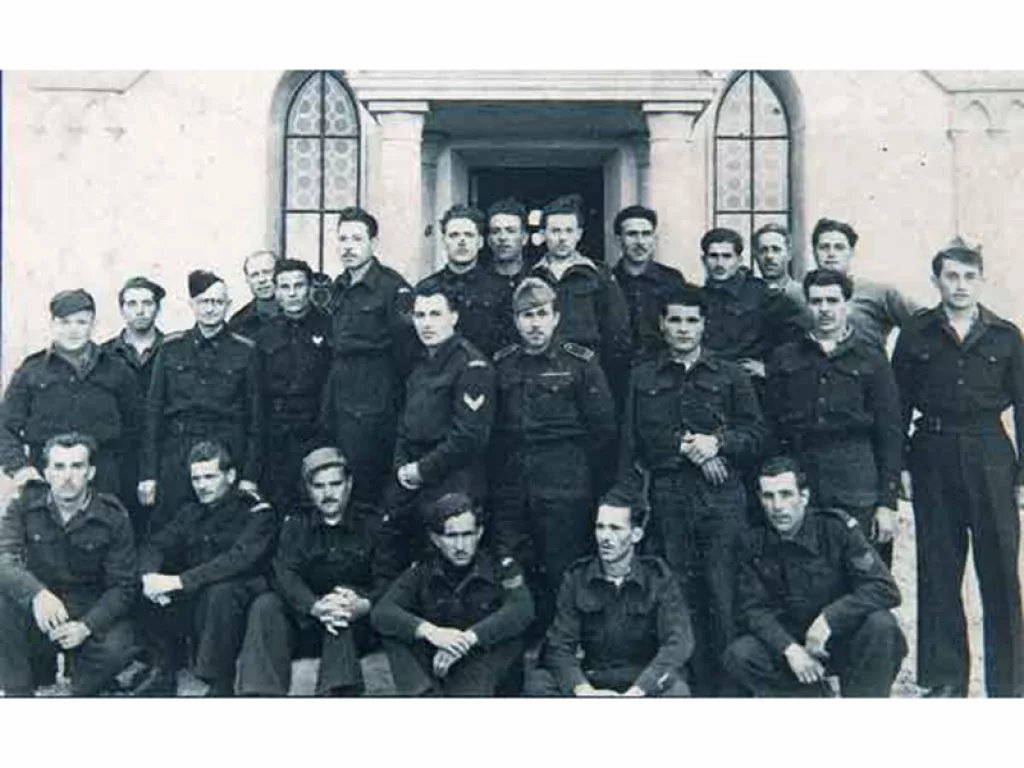 The chapel's poignant illustration of how human fortitude and faith shone through adversity attracts visitors from far and wide.
Scotland's rich and eclectic diversity of distractions also includes links to smouldering box office stars and dastardly villains. For Bond aficionados like me, the allure of sensational global backdrops never fails. Exploring the location of Skyfall's dramatic highland climax in Glen Coe was therefore a must.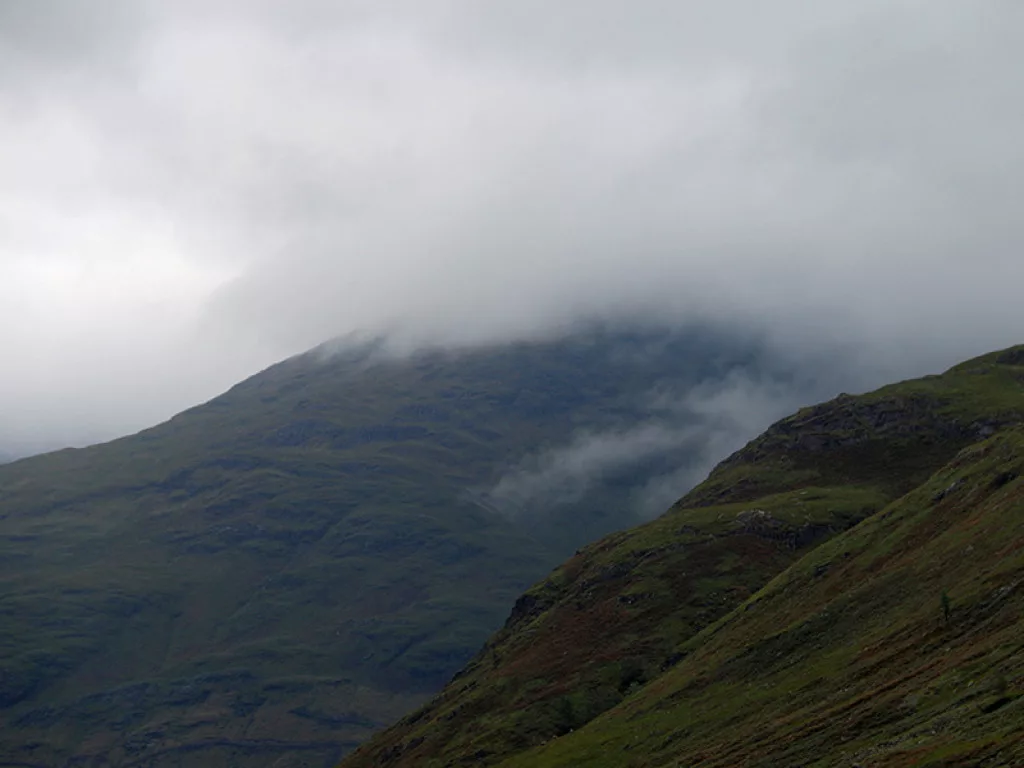 The swirling mists and towering peaks provide the potent setting when Bond reveals to M that Skyfall was his original home – how I savoured this delicious experience.
Setting fun and frivolity temporarily aside, it was time to head a few miles north to Fort William and embark on an ascent of the internationally acclaimed Ben Nevis.
Not a natural climber, I instinctively knew it would going to be far tougher than Yorkshire's Three Peaks.
The apprehension and build up can often be worse than the actual event. Not so here, where obstacles included negotiating uneven, rocky paths and where eerie hill fog can roll in at any time to shroud the mountain and disorientate walkers.
The final remnant of an ancient volcano, Ben Nevis is a potentially dangerous climb and righly earns its reputation as the 'venomous mountain'.
Towering at over 4,000 feet, the foot was bathed in sunshine on setting off. Six hours of negotiating the tricky paths, the summit was blanketed in thick mist and I struggled to see more than ten feet in front of me.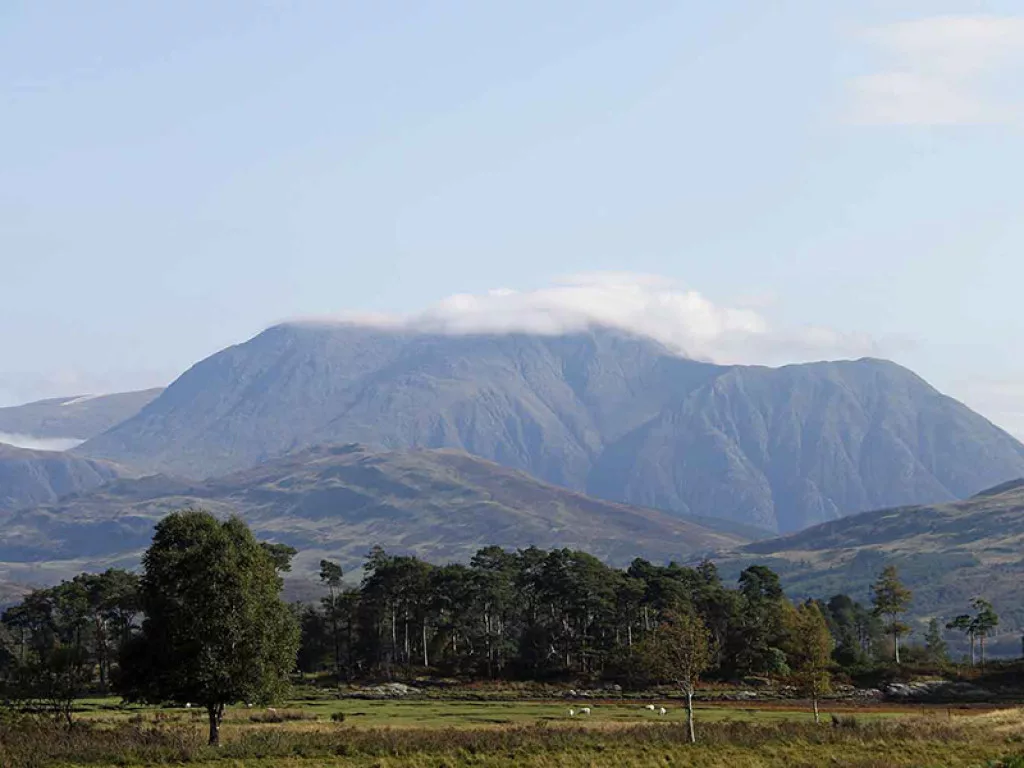 The descent was among my biggest personal challenges. Overtaken by a never ending stream of walkers, anxiety over losing the light set in. The perils of being unprepared were later re-enforced when coming across a tearful walker with her partner. In apparent pain after twisting her ankle, she didn't have appropriate clothes or boots and had to be airlifted to hospital.
The interminable stretch down saw daylight turn to dusk and the small torch light on my mobile phone was the saving grace for the last few miles and their relentless stone littered paths.
Although not overly spiritual, I felt I was being spurred on by a former business mentor and friend whose virtual funeral I had attended the previous day. His zest for life included a 2,000 mile cycle marathon down the west coast of North America and a close encounter with a grizzly bear.
Reflecting next morning on the 'learns' from the challenge from the comfort of the campsite, I was transfixed by the indomitable power of Ben Nevis which has claimed many lives over the centuries.
This equally disquieting icon should also be celebrated as a pinnacle for achievements, teamwork and, it transpired, true love.
My lasting recollection of the endeavour is not the aches, darkness or cold but the magical memory of a couple who got engaged at the summit. Their excitement was contagious and they proudly showed me the ring – oozing happiness from every fibre of their being – before ascending with a spring in their step.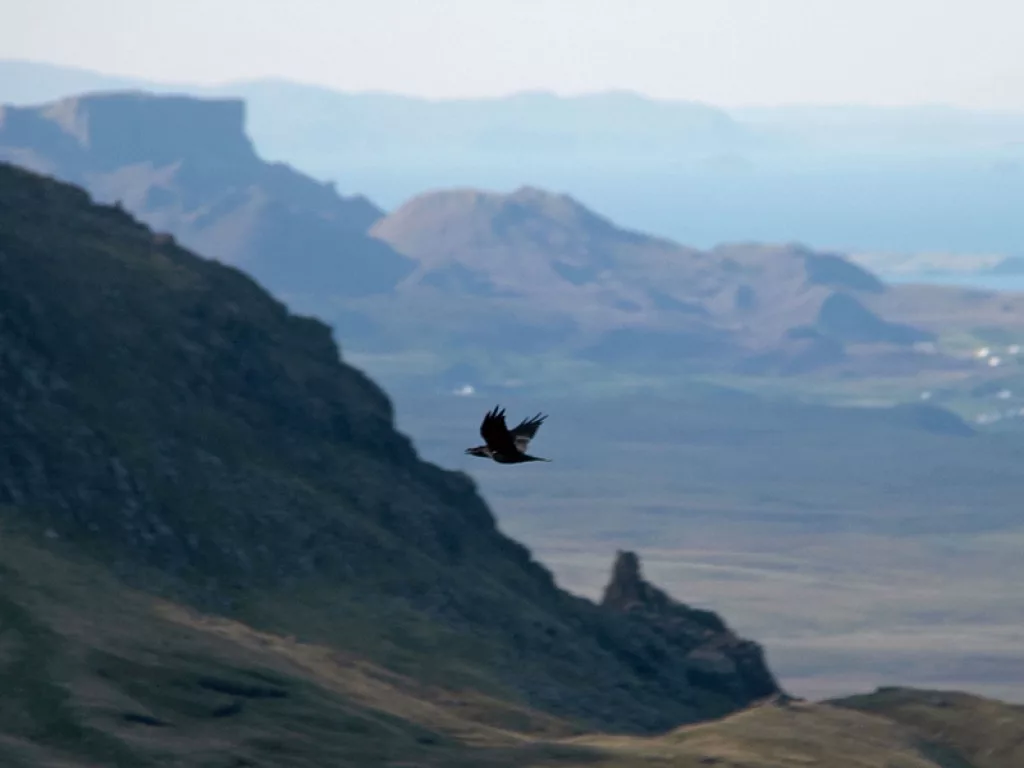 Seven months on, and dynamic new adventures lie ahead. But not a single day passes without aching for the spellbinding and incomparable beauty of this evocative and unique country.