Sawday's carefully curated glamping directory Canopy & Stars celebrates the wonder of the Great Outdoors and is dedicated to the pursuit of a life more wild. We catch up with co-founder Tom Dixon as the season approaches for what is set to be a record year.
Canopy & Stars
"The popularity of British 'glamping' holidays is at an all-time high. From treehouses to luxury tents, we can't get enough of stylish holidays in the Great Outdoors."
Would you spend the night in a refurbished 1950's fire truck parked on a Highland estate? How about a spherical treehouse hidden amongst the forest, or an architect-designed 'eco-build' bothy?
Aside from the cabins, converted airstreams, shepherds' huts and yurts that are the popular cornerstones of the 'glamping' movement, these are just some of the more unusual choices offered by Sawday's company Canopy & Stars – the specialists in unconventional accommodation.
As the parent company of Canopy & Stars, Bristol-based champions of 'slow travel' Sawday's, are notable for having achieved accreditation as a B Corporation. An enormous asset for the brand, and by extension Canopy & Stars, the B Corp. status reflects the positive impact of the business in terms of an approved ownership structure and sustainable working practices, having successfully met with stringent criteria.
Prompted by a search for the perfect treehouse to stay in, Canopy & Stars was born in 2010 against the backdrop of an overcrowded farmhouse-cum-coworking space, after the founders identified an increasing number of 'beautiful, inventive, and downright crazy' places to stay being built across the UK.
The company has since evolved significantly to become the defining name of quirky glamping vacations in the UK. For co-founder Tom Dixon, the memories of these humble beginnings are a welcome reminder of just how far the business has come.
"I look back with very fond memories to when there were just two of us in a coworking space – when at random times of the day there might be an African drumming workshop going on in the next-door room!" he recalls.
A personal passion for the outdoors continues to fuel the company's vision. "Time in nature and in beautiful spaces has always been something that we love. We soon realised there was a bunch of yurts, cabins and other spaces popping up that offered something a little bit different that we could create a really interesting collection around," Dixon explains.
That collection has since ballooned significantly to encompass an eclectic portfolio of almost 900 spaces spread across the UK, France, Italy, Portugal and Spain. Collectively, this thoughtfully curated selection represents the antithesis of standardised travel.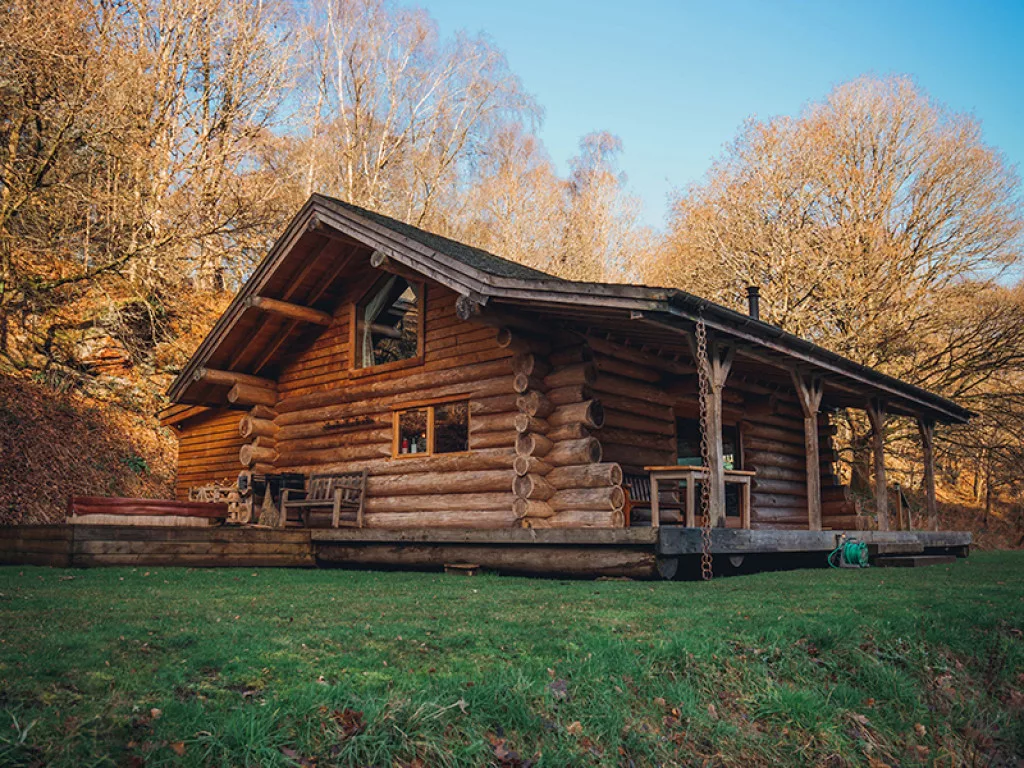 "We launched in April 2010 with just 10 spaces. We now have over 850 amazing places to stay in the outdoors from yurts, to treehouses, converted horseboxes and everything in between."
To this day, the business has surpassed 200,000 guests, and not to mention some 9,000 dogs. Yet on the travel landscape in 2010, glamping was a relatively untapped market, further heightening the element of risk that is common to all new business ventures. As Dixon elaborates, "I guess the biggest business challenge was that when we launched, we didn't really have anything to show and there were no big direct competitors for what we planned to do, so we needed people to take a leap of faith to confirm that this was indeed a good business idea."
Fast forward to today, and 'glamping' – the portmanteau that has become commonplace in travel parlance as the intersection of glamour and camping – has evolved from a niche to a full-blown mega trend. Across the British Isles in particular, the movement has taken the travelling public by storm.
"There's no question that the British love of camping and its importance in our culture over hundreds of years, is a big part of glamping's success," Dixon states. "On a global level, the UK really does lead the way. I think it is a mixture of our creativity, love of the outdoors, and entrepreneurial spirit.
"People love authentic and personal experiences run and managed by interesting and independent people. I'd say this is truer of the UK as a whole than many other countries," he contemplates.
Multiple factors combine to make the Canopy & Star's concept so attractive. The crucible of the pandemic has led to unprecedented market demand, following on from extended periods of housebound lockdowns that have accelerated the public's appetite for escapism.
As Dixon confirms, "July to October 2020 were the most successful months in Canopy & Star's 10-year history. As of October, forward bookings for 2021 were up 400 percent from the same period last year."
Indeed, in line with a recent article in Forbes Magazine, which heralded glamping as, 'the biggest success story for the UK travel industry in 2020', Dixon is confident that the year ahead is likely to be their biggest.
Travel analysts have attributed glamping's popularity to global overconsumption, identifying the trend as a response to worldwide recessions and the heightened cost of air travel over the course of the past decade.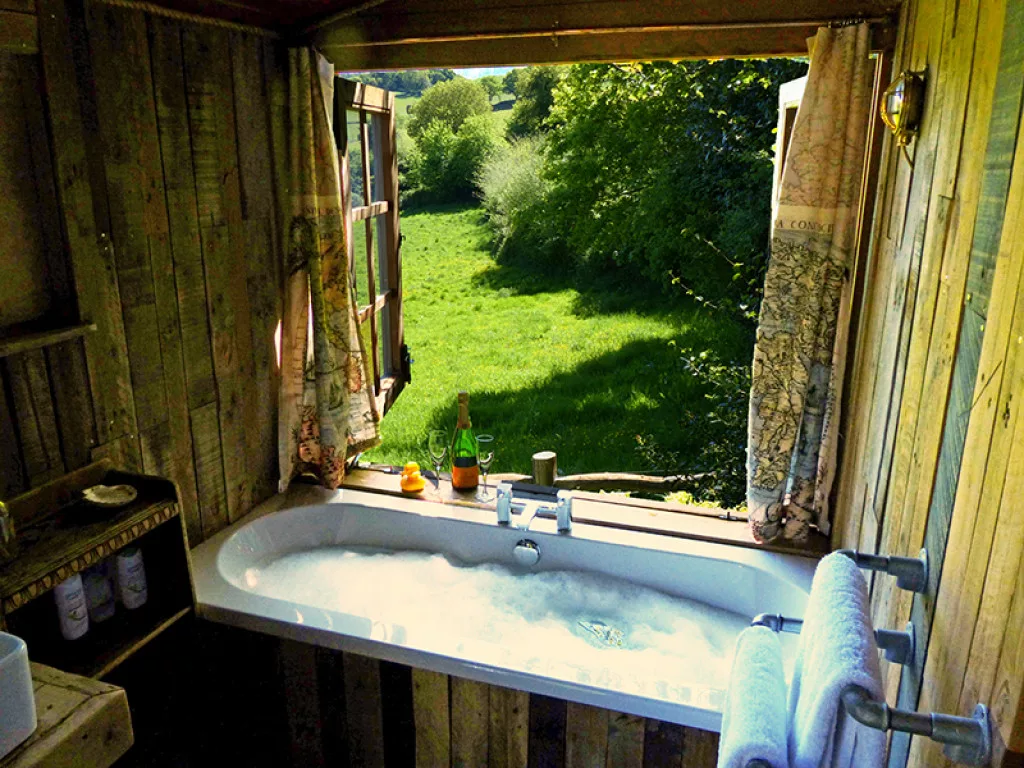 Now that COVID-19 has made travellers more health conscious than ever, safety and control over their position and location have become paramount concerns, making a self-contained space whose surroundings allow for the most natural kind of social distancing and isolation, the ideal option.
Recent scientific research has also elucidated other health benefits to sleeping outdoors, tying into the general concept of wellbeing that has sparked growth for the movement. By escaping an urban environment and the harmful effects of light pollution on our sleeping patterns, a return to natural light – under canvas or stars – offers the chance to recalibrate to our natural circadian rhythms.
"Slowing down and doing nothing, connecting with nature and those around you, is something that we should all be doing more of. These trends have really kicked off over the last few years, and if anything, accelerated during the pandemic as we have all reassessed what's important in life and how we want to spend it, where and with whom," Dixon reflects.
Through their selection of boltholes and hideaways, Canopy & Stars tap into the timeless appeal of the simple life and our changing concept of what luxury looks like to a modern traveller. Rural retreats and the oft-touted phrase of a 'digital detox', offer the escapism that many of us need from the technology-fuelled modern working lifestyle, where we often place the greatest currency on the simplest things. In the modern context, peace, time and nature become precious commodities, or 'luxuries' that offer the chance to reset and recharge.
The spaces themselves are more than a bed for the night, tapping into the demand for experiential travel.
"First and foremost, Canopy & Stars is a carefully curated collection of experiences. But these are experiences that extend beyond the space itself. It's the setting, the owners, the welcome, the connection to nature…It's all very subjective, but at the heart is the question of whether or not it's 'special'," Dixon comments.
To guarantee this and ensure consistency behind the collection, each space continues to be personally inspected by the Canopy & Stars team.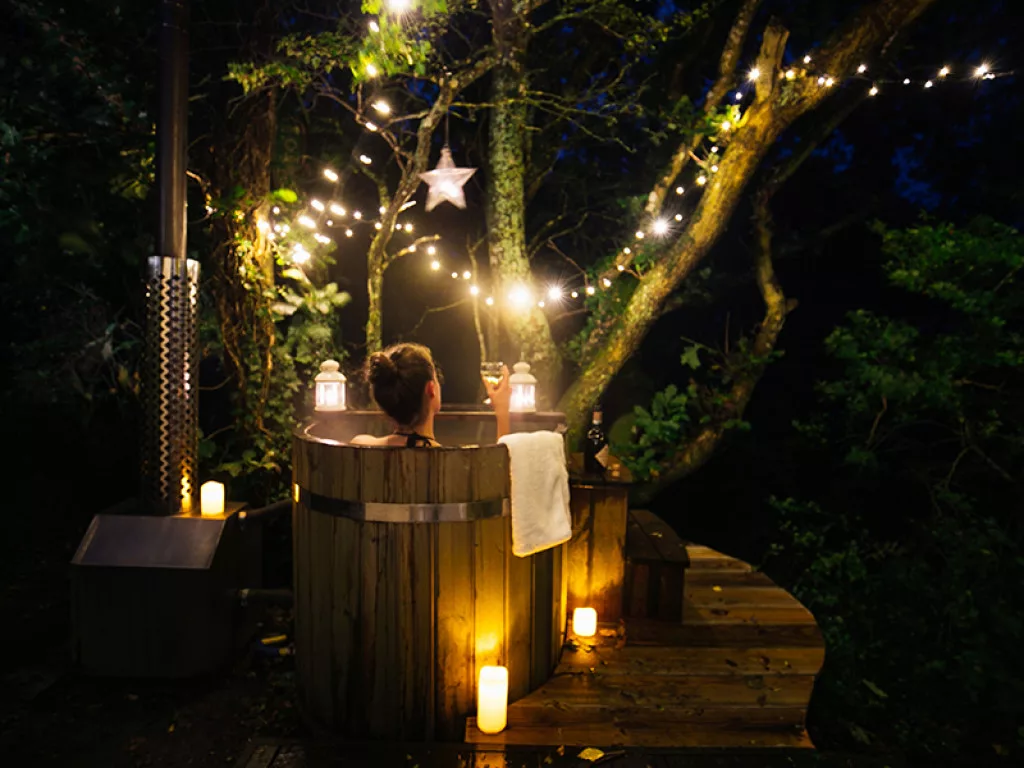 "All of our spaces have something about them, the little touches and details that sets them apart. We visit every single space that we include within Canopy & Stars and are very selective about what we include. On average, we accept less than 20 percent of the places that apply to join."
The company are directly involved with the owners behind the spaces and adopt an advisory role that safeguards their business interests.
"Part of what we do as a business is provide advice to new and existing owners about how they can start to develop their business into something that is sustainable, both economically and environmentally. The conversations that we're having right now with those owners feel very energising."
Further unpacking the concept behind the brand, Canopy & Stars extends beyond the traditional role of an accommodation directory and booking platform. Ultimately, the business champions a wilder way of living whilst advocating a greater connection with nature. The more unique and unusual the setting, the better.
For Dixon, the prospect of converting such a pleasurable concept – the intersection of luxury amenities and the wilderness – into a viable business model, came relatively easily. The appeal of savouring a night under the stars without the burdensome camping paraphernalia speaks for itself.
Aside from the global health emergency, Canopy & Stars are alert to the precarious state of our planet and are laudable for their eco-friendly business practices. As Dixon affirms, "we are in the middle of a climate crisis and consumers are demanding more ecological awareness and action."
The business embodies a model of 'conscious consumerism', that modern travellers should subscribe to in the context of an environmental crisis.
"Along with many other ethical companies and brands, we want to champion a more conscious consumerism where impact is considered at all stages. By its very nature, a Canopy & Stars stay is a low impact and sustainable holiday choice."
With a portion of their collection searchable via 'Sustainable Spaces', the luxurious amenities applicable to a glamping holiday are given an eco-friendly spin with reusable facilities and reduced waste. Expect wood-fired hot tubs overlooking open moorland, natural showers taken amongst the trees, and off-grid organic farms offering local produce to consume on site. It is a uniquely Canopy & Stars take on luxury.
Common across the Sawday's family is the prioritisation of sustainable choices that marry with their reverence for the outdoors and B Corp accreditation. A proponent of eco-tourism, Canopy & Stars showcase the symbiosis that can exist between the environment and our travel behaviours. "Glamping has a key role to play here and has the potential to be an exemplar for sustainable tourism," Dixon adds.
"Canopy & Stars has pledged to plant a tree for every booking as part of our response to the climate emergency and, with our community of owners and guests, have an ambition to plant one million trees in the next five years. This is building giving back to nature into our business model.
"We believe in making travel as low impact as possible. By working with owners who build and live sustainably, and encouraging people to appreciate the natural world, we can play a part in helping to preserve our natural environment," he states.
This laudable goal suggests the size of the network and community that exists behind the business, and the concern for the people behind the places, whether owners, employees or guests.
"I think people really love being part of a business and community that has a greater purpose than taking bookings and making money," Dixon muses.
This community ethos is reflected in the very structure of the business itself, with part ownership held by employees and a charitable trust. As Dixon elaborates, "In 2018, we entered a unique version of Employee Ownership, in which the company was divided between the employees (52 percent), a charitable trust (24 percent) and the Sawday's family (24 percent)."
A solid brand identity and effective marketing strategies continue to drive the company's success. Now, the team anticipate what is set to be a 'whopping summer' along with an exciting pop-up campaign that will take place across the UK.
"We're really excited about this summer. Seeing everyone get back outside and spending time together somewhere beautiful is such a pleasure and an honour for us to help make happen.
"None of it would be possible without all our amazing owners, and we're so excited for them to finally be back up and running again."