A passionate advocate for the symbiosis of tourism and sustainability, UK-based travel photographer Diana Jarvis is just as comfortable shooting on commission in Guinea Bissau as she is wandering the British Isles as Visit England's former 'roaming photographer'.
Diana Jarvis is a photographer and travel writer with a background in travel publishing spanning over 15 years. Previously, Jarvis has worked in-house for Rough Guides whilst also shooting for various guidebooks in her freelance work, within both editorial and commercial photography. Today, she is the Publishing Director and Photography representative for The British Guild of Travel Writers and the editor of subscription-only digital photography magazine, Eye for the Light in association with Travel Photographer of the Year– due to launch in May 2021.
Her words and photographs have graced the pages of illustrious travel publications, including regular features in National Geographic Traveller (UK), The Independent, TGO Magazine, Travel Africa and Canadian Geographic. After recently completing an MSc in Environment and Sustainability, sustainable travel is a key focus in her work, alongside projects focusing on the outdoors and the environment. Indeed, the ethos behind Jarvis' photography embodies a way of travel that we should all aspire to as conscious travellers in the wake of the pandemic.
Her celebration of the British Isles, covered extensively through various campaigns across the UK for organisations such as Visit England, promotes the idea of home travel and encourages travellers to rethink their environmental footprint by considering closer to home destinations. Further afield, as a proud advocate of the 'fly less, stay longer' approach, Jarvis' work has led her from Kerala's highest organic tea plantation to documenting the lunar eclipse in Iceland, and on to warmer climes in the vibrant West African nations of Senegal and Guinea Bissau.
We caught up with Diana during the UK's third lockdown from her hometown of Margate, where pandemic restrictions have become a catalyst for creativity. By turning the lens on her own town, Jarvis documents the everyday, seeking her 'visual fix' from her quintessentially British seaside surroundings.
Q&A WITH DIANA JARVIS
---
Can you give us a bit of an insight into your career and how you first became interested in photography?
Diana Jarvis (DJ): I was given my first SLR film camera as a birthday present during my Art Foundation course. Although I went on to study Art History and started my career as a print and then book designer, I always enjoyed taking photos and making albums with them. It wasn't until I was able to afford a digital camera that I finally began to understand the principles of correctly exposing an image! By then, I was working as a book designer at Rough Guides so I was surrounded by travel images. My job involved art directing and designing pages for inspirational coffee table books as well as photo research for cover designs, so I became very visually literate through the medium of stock photography.
Eventually, I got good enough as a photographer to persuade the picture editors to send me on a shoot, photographing the Rough Guide to Berlin in 2007. After that I shot one guidebook a year for places including Reykjavik, Florence, and Copenhagen.
I also landed work for GreenTraveller on their digital guides to the AONB's (Area of Outstanding Natural Beauty) and National Parks in England. I became Visit England's 'roaming photographer' for a year or so, which took me to all sorts of places including the Cheese Rolling at Cooper's Hill in Gloucestershire, photographing the royal procession on The Mall for the state opening of Parliament as well as covering seaside escapes and city break destinations.
I began to work for magazines like National Geographic Traveller and started to write travel pieces alongside my photos. Working for LoveExploring, TGO Magazine as well as roughguides.com, took me on some incredible trips to places like Guinea Bissau, Iceland for the Northern Lights and eclipse, Guernsey to walk the coast path and Zambia to the world's first fully sustainable national park – South Luangwa.
What is the most exciting thing about being a travel photographer?
DJ: Being able to set your own schedule (which invariably includes early mornings and late evenings for sunset and sunrise!) and being able to meet people all over the world. Taking photos is a great way of having a reason to chat to people – whether it's because I'm photographing their restaurant, because they're guiding me around their local patch of nature or just because we're in the same place at the same time and our paths are crossing.
On the flip side, what are the biggest challenges?
DJ: Loneliness and lack of teamwork. On a few occasions I've been able to work with a writer on a piece but invariably there's just a picture list and it's up to me to get those shots however I choose.
Travel photography is also about a whole host of other skills besides photography, including time management, geographical knowledge (reading a map, not getting lost or getting lost on purpose to find great images), and interpersonal skills (meeting and chatting with lots of new people all the time, keeping in touch with picture editors etc., networking).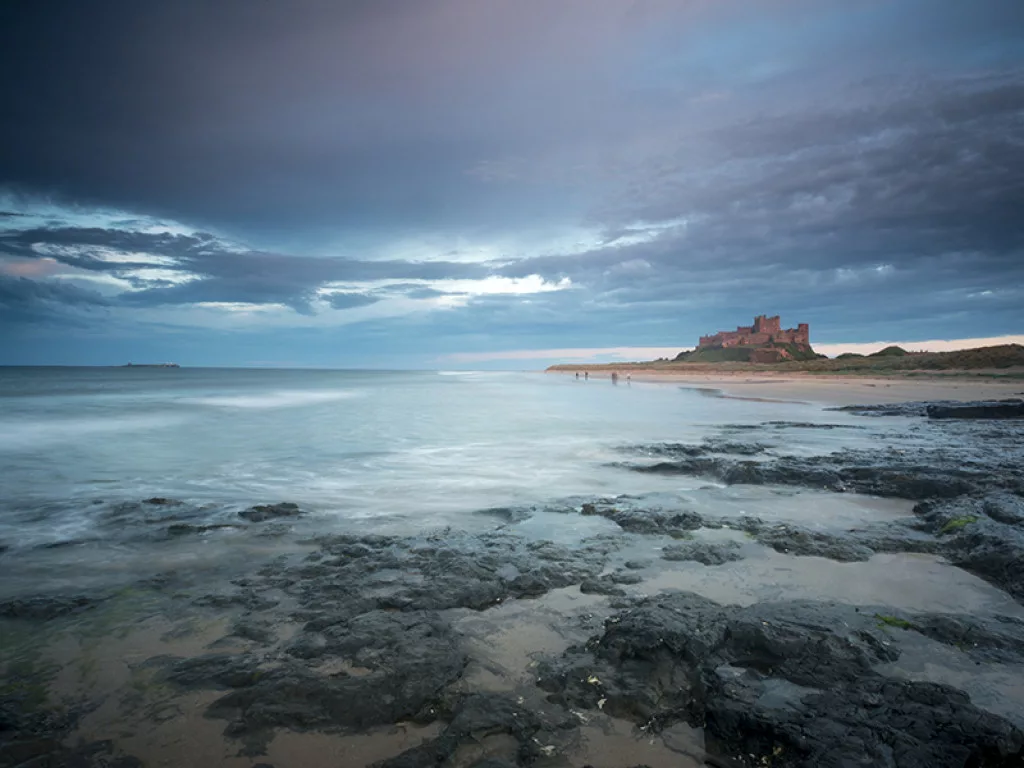 How important is sustainable travel to you? Do you find it hard to travel sustainably when doing so for work?
DJ: It's very important to me. I've just finished completing an MSc in Environment and Sustainability in which I've looked at various aspects of travel from a sustainability perspective – from the business side of sustainability reporting to environmental policies and how they affect travel to issues in global nature conservation. I wrote a dissertation on responsible photography discussing a range of travel pieces about Madagascar. I have been immersed in how global travel is represented in photo form in the media ever since.
A lot of my commercial work has been in England so I didn't have to fly. This was a conscious decision but I also didn't get into this line of work just to stay at home. For shoots further afield it was necessary to fly, though I felt uncomfortable when writing a piece about conservation in Africa when I was there for only eight days! Time is often a barrier to travelling sustainably in Europe not least because picture lists and signs offs on jobs can be quite last minute which means that cheap flights rather than expensive trains are more economical.
That said, I've made the decision to do less commercial photography work and, instead, allow myself one flight a year and to stay a month or more in order to fully immerse myself in a place and culture.
Having travelled to many different countries for work, what has been one of your favourite places to capture? What can you tell us about it?
DJ: I always tend to say that my favourite place is somewhere I can return to again and again to see in different lights and weathers – usually that's wherever I'm living. I currently live in Margate, Kent and moved here because I first visited it on assignment and loved the light and the sunsets.
There's something in every destination I've visited that would have me back in a heartbeat, but it's my trips to Iceland that were the most enjoyable to capture. The landscape and light are incredible and unlike anywhere else I'd visited. I got to see and photograph some incredible things: the dancing aurora on several consecutive nights, an almost total eclipse of the sun, sunrise on the ice beach at Jökulsárlón, electric blue glaciers, the windswept black-sand beaches at Eystrahorn and Vestrahorn, powerful waterfalls, geysers and so much more. For my second trip I was shooting a guidebook to Reykjavik so I got to meet a wide range of people engaged in tourism and see the hotspots from a more considered perspective than just as a day-tripper.
Can you discuss any interesting assignments or projects you've been involved in over the past few years?
DJ: The last big assignment I went on was to South Luangwa National Park in Zambia. It was given the accolade of the world's first fully sustainable national park by the UN in 2017, which is an interesting point because I'd always assumed that national parks were somehow sustainable. This is obviously not the case when you factor in all the businesses and people living there, as well as visiting and staying in hotels.
There was a lot of community involvement in the running of the park as well as education programmes that informed communities on the importance of looking after the nature so that there was an abundance of wildlife and healthy ecosystems. I spoke to many people about their experiences of living in the area as well as went out on safari with some very knowledgeable guides.
It was a wonderful opportunity to photograph animals like elephants and zebras in their natural habitat. I'd never really had that opportunity before and would love to return and see the region in the other seasons, too.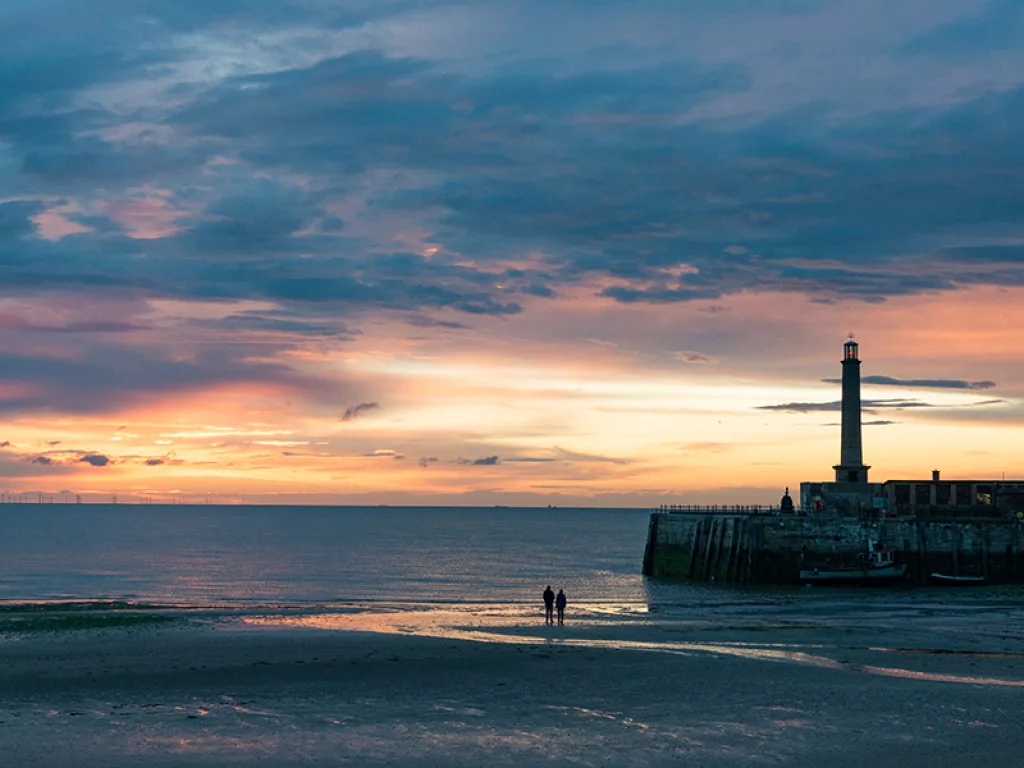 Tell us about your lockdown photography project – has photographing your hometown of Margate helped to cope with the pandemic?
DJ: I moved to Margate only four months before the pandemic hit so I hadn't really established a life here. I had planned not to go away too much in 2020 because I wanted to focus on my studies until they were completed but I hadn't banked on going nowhere all year! It turns out that being in the one place for so long was a really useful opportunity to reassess my own creative practice and visual style and has helped me hone my ideas and approach to subjects.
Margate has incredible light – made famous by Turner's paintings – so my camera and I were distracted by that for a while. I was fascinated by the endless palette of colours in the sky and how it contrasted with the colour of the sea. I took a series of shots framed in portrait of the confluence of the sea and sky on different days. My latest project is all about looking at the way light falls on the rippling waves in the tidal pool.
Another project I undertook during lockdown, 'Waiting for the Light', is a series of houseplants illuminated in windows at night. The idea initially came from my houseplant envy, but the more of them I spotted the more I realised there was a whole gallery of living works out there – elegantly framed in windows, beautifully backlit by flickering TVs, half-forgotten in front of rarely drawn blinds. This is a project that has given me hope and purpose in a time of universal darkness and it has taught me a lot about the art of looking for beauty in the everyday.
I go out every few days with the camera because it's my way of seeing and reason for being – these jaunts keep me sane and distract me from my own mind.
What's next for the future? Where would you travel to that you haven't had the chance to yet (home or away!)?
DJ: For the moment, I'm happy here rethinking my connection to travel photography. I've become a board member for the British Guild of Travel Writers as the photographer's rep, which means I can represent photographers in the industry and stand up for the importance of commissioned work and visual storytelling in the face of the evermore generalising use of stock photography.
As for travel, I've always wanted to follow a long-distance walking trail or go bike packing so I think this is the summer to do it! So many of my trips in the last decade have been only about photography and not about the method of travel or sheer joy of travel, it feels important to return to being motivated by the experience rather than the possibility of pictures or a story.
When foreign travel resumes, I would like to find a way of spending a few months immersed in nature. I need to go there with purpose – I have my eye on various parts of Africa – I'd like to document the changing seasons in some of the world's most endangered ecosystems.
---
HOW I GOT THIS PHOTO
---
Leopard in South Luangwa National Park
This shot is largely thanks to my guide, Jonathan Mbao's incredible tracking skills and communications with other guides in the area. We'd been out on night safaris on two previous occasions and seen her from a distance but this time we got lucky; after hours of stalking and chasing her prey she had feasted on a tasty impala and was having a well-earned rest in the bushes. She was so exhausted and wasn't the least perturbed by our presence. During the few moments I had to compose and take the shot, another vehicle appeared on the other side of the copse which is why she is illuminated from two sources and giving the image a bit more depth. We left her moments later to enjoy her rest.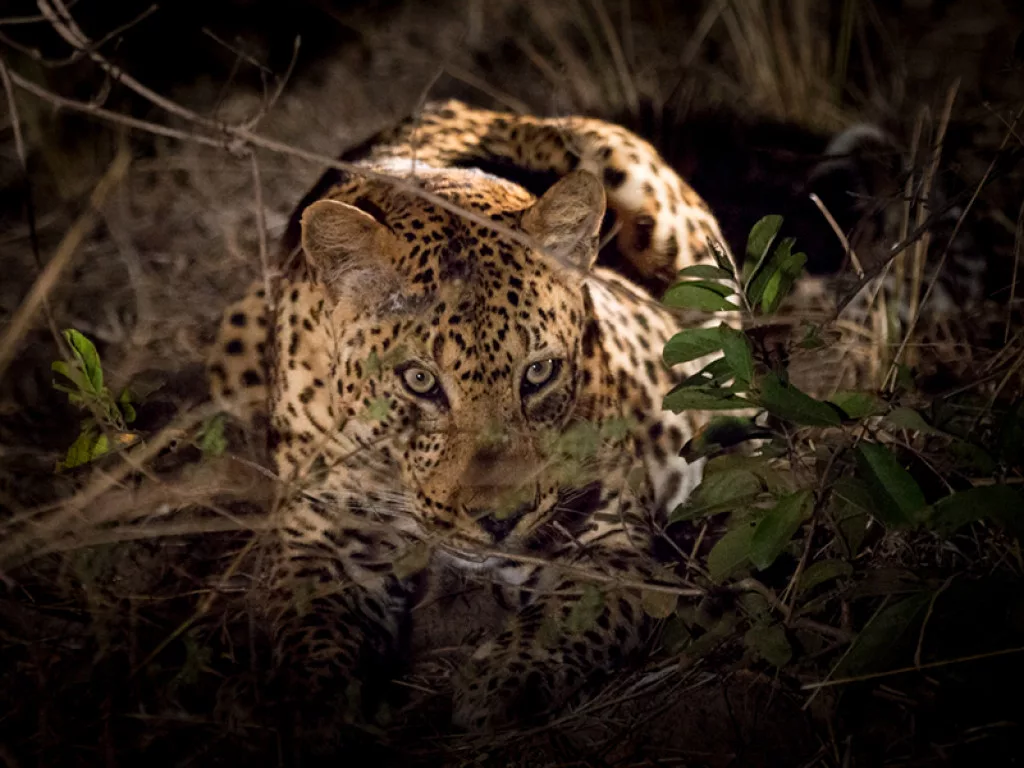 ---
CONNECT WITH DIANA JARVIS
---
Website: www.dianajarvis.co.uk
Eye for the Light: www.tpoty.com/eyeforthelight/