Travel has been in Jordan Banks' blood since childhood. From Guatemala to Croatia, we discuss keeping busy during the pandemic in an interview with the highly acclaimed travel and lifestyle photographer.
For Jordan Banks, the marriage of photography and travel presented the ideal solution to paving the career path of his dreams. Since first undertaking independent travel with camera in hand and pursuing photography as a means to fund his passion, Banks' freelance work as a travel, landscape, and adventure photographer has led him to over 100 countries.
Following a trajectory that began in the film era and has overseen the industry's transition to an entirely digital world, Banks' fruitful freelance career has witnessed several notable accolades and frequent editorial commissions for esteemed travel publications including Lonely Planet, Wanderlust, Condé Nast and Bradt Guides to name just a few. In 2020 alone, Banks was awarded National Geographic Cities Photographer of the Year and was voted as a finalist across six different sections of the Travel Photographer of the Year awards.
Aside from his editorial work, Banks highlights balancing passion with the work that truly pays, encouraging the need for freelance photographers to accept commercial work in order to secure a living in a competitive industry. Banks' portfolio includes high-profile commercial clients such as Panasonic, Microsoft, and British Airways.
Our chat with Banks coincides as work begins steadily begins to pick up pace once again in the aftermath of the pandemic – an unexpectedly fruitful time that saw the conception of his passion project – JRNY Magazine. A publication designed entirely with the freelance travel photography community at heart, Banks promotes the need to support up and coming photographers and nurture a community of support.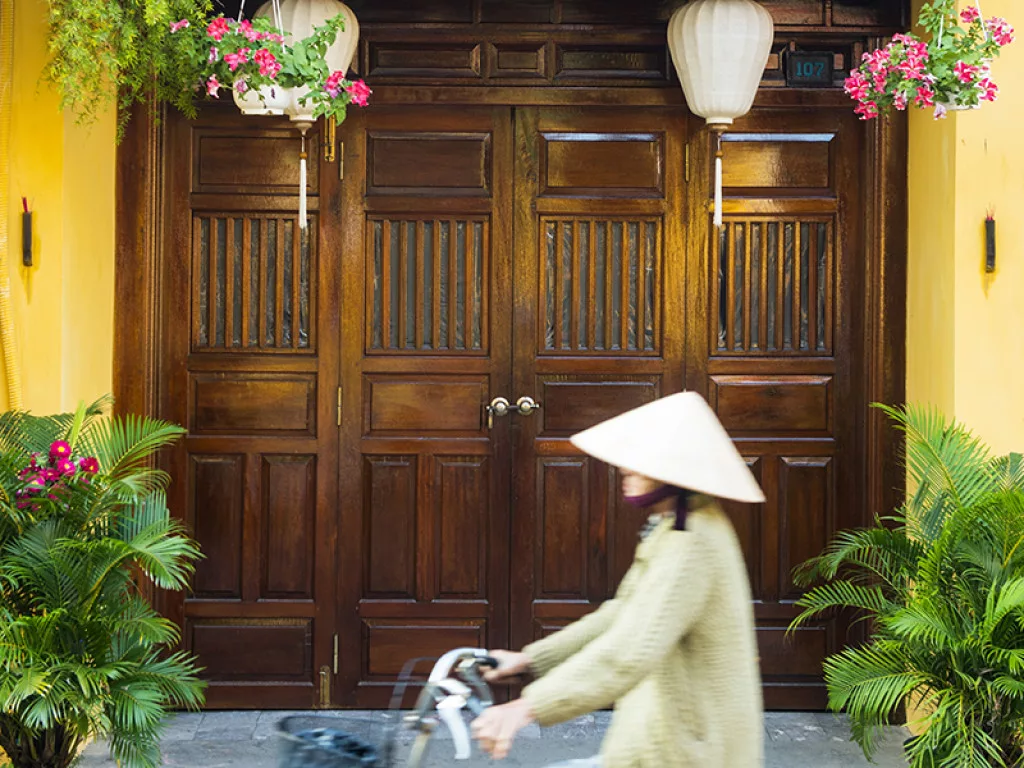 Q&A WITH JORDAN BANKS
---
Can you give us a bit of an insight into your career and how you first became interested in photography?
Jordan Banks (JB): I got interested in photography primarily as a means to travel. I had travelled from a young age, my family are big travellers and I previously lived in Saudi Arabia and had grown up going to India, Pakistan and these sorts of places – I had grandparents living abroad so it was always in my blood.
When I grew up, it was more just working out a way of finding a career. I always thought I would be a videographer, filming news and documentaries, I had never thought of photography as a job, it was more just something that I did. I never realised you could make money from it when I was around 16, or that anyone made money from it! So, when I started travelling and taking my own pictures, it was my dad who suggested trying to sell some of them to fund my travels. And basically, it worked!
Looking back now, I think I was lucky that I was working in the film era, so my competition being pre-internet, it was not what it is today. It was a lot easier to find your way when everyone wasn't a photographer. Knowing how hard I have to hustle to get work now, I think it was definitely not as hard an industry to get into then as it is today. Back then, there were nowhere near as many people doing travel photography.
It has all been freelance work, based entirely on approaching and pitching people. In 2008, I was highly commended in the New Talent of the Travel Photographer of the Year Competition, and although I didn't win, that really helped me gain a bit of traction and get my foot in the door. To be a travel photographer, if you want to survive and have a certain quality of life, you need to look outside of travel as well, considering the marketing and commercial side behind the industry, based around travel but not strictly travel. It can be a case of taking what you can in order to survive – whether that's for Tourist Boards, or PR firms, taking work outside of editorial.
What is the most exciting thing about being a travel photographer?
JB: It's the not knowing what is going to come next. Although I plan a lot of my trips, once you land on the ground in a place, you have no idea what will present itself. Some of the things that you get to see are just incredible, especially when you feel that you might not have had the time or inclination to reach a certain place if it weren't for your job. For example, some of the festivals have been really tough, like the Maha Kumbh Mela in India, which was extremely hard to reach. But seeing the world and getting paid to do it really is the dream.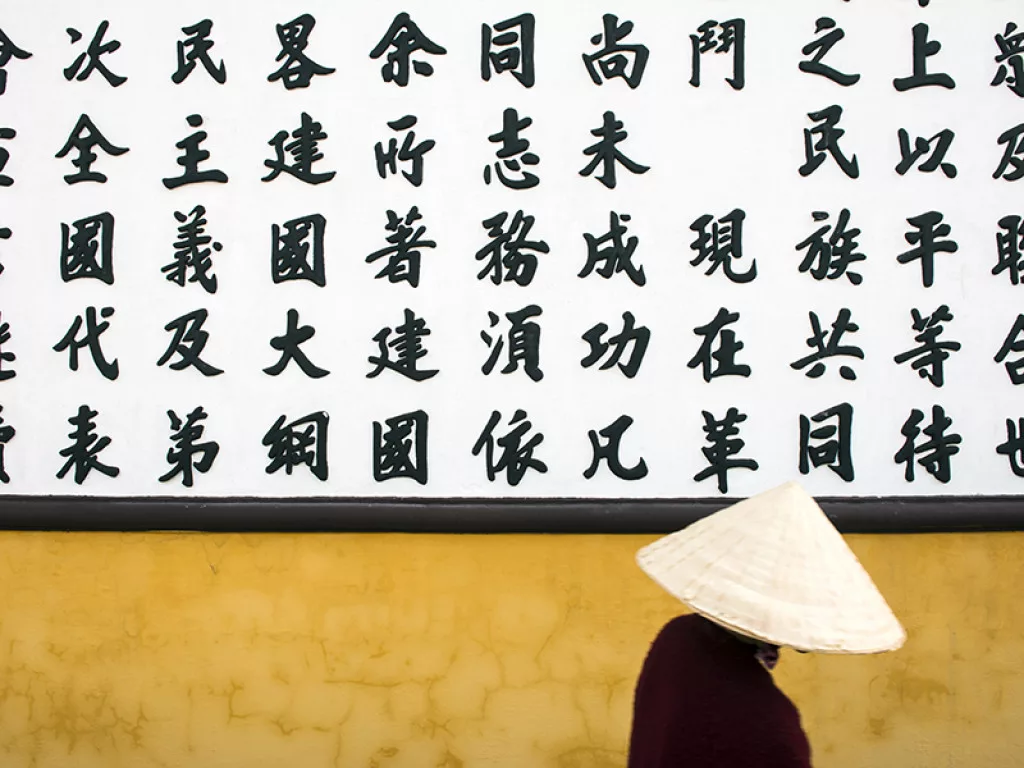 On the flip side, what are the biggest challenges?
JB: More recently I find that it's being away from my family – the job was a lot easier when I didn't have children and my wife could travel with me. Aside from that, the competition now has got it very hard and simply the expectations of what the reality really is can make it quite a challenge. People are so accustomed to seeing heavily Photoshopped photos on Instagram, that they can expect images to look like that when they're obviously not real. As a result, people's expectations of what can be achieved in a relatively short space of time can sometimes get a bit out of control. But overall, in all honesty, I wouldn't say that it's challenging – and when I do encounter challenges, they're often the best bit about the job and are what keep it exciting and interesting.
Having travelled to many different countries for work, what have been some of your favourite places to capture? What can you tell us about them?
JB: I am always looking for somewhere new and get easily inspired by new places, but I lived in Guatemala and covered it in depth for almost two years and that has always been very close to my heart. This was back in 2003-2004, before there were even many guidebooks or the internet. It was like a place I couldn't even imagine – volcanoes, Mayan ruins, the indigenous people, colonial towns – it had everything and was unlike anywhere that I had ever experienced.
Secondly, Dubrovnik in Croatia is very high up there. It's one of the most beautiful places that you can physically see with your eyes. I return there at least twice a year and am still just amazed. I could sit and just watch the old town of Dubrovnik forever.
Are there any interesting assignments or projects you've been involved in over the past few years?
JB: Five or six years ago, myself and my business partner Kav Dadfar, started a company called 'That Wild Idea', based on doing photography tours and assignments, but using the budget from that to go back into the community and helping support the career paths of underprivileged or up and coming photographers. We were getting a bit sick of that Instagram culture of wealthy people telling others they could do this job without revealing the truth of the matter – we were bringing it back to reality. We started this company with the ethos of doing that.
Before that, we had the concept of creating a magazine – JRNY – channelling that same idea of bringing people in, giving them commissions and supporting the community. During the pandemic when we heard the news of magazines going under and people losing work, especially with Lonely Planet magazine and the Sunday Times Travel Magazine both closing, we thought that was the time. So, we created our own travel magazine created by freelancers and for freelancers, and it wasn't a closed shop. We wanted to support through an equal pay structure as a non-profit association with all profits going to the photographers featured within it. JRNY magazine is probably my proudest thing that I've done as a photographer, using my career to give back to the community.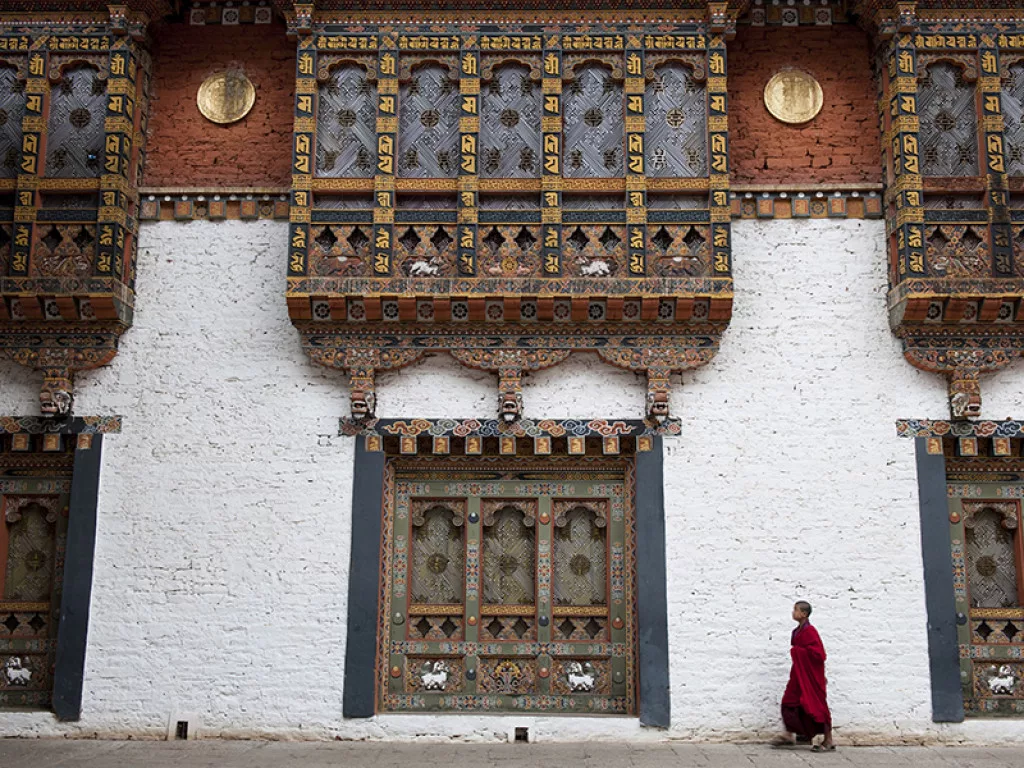 How has life and work been for a travel photographer whilst navigating the COVID-19 pandemic?
JB: The honest answer is that it ground it to a complete halt. But I'm a positive person and in a way I had prepared for this situation – although obviously not for a pandemic! There will be a recession, or terrorist attacks, or tsunamis – it had seemed to me that my working world was an unstable environment anyway. There are always things that were going to affect me, so I tried to pre-empt when something goes wrong that I am in a place to continue working. I actually think that I'm now in a better place career wise coming out of the pandemic than I was going into it. I started to diversify into things that I hadn't pursued before when I was busy and adapting what I do into courses and training. I have also spent so much time networking that I never had the time for when I was on the road. I tried to use the time to get ahead and have been working throughout the pandemic. The opportunity for extra family time has also been a complete blessing.
What's next for the future? Where would you travel to that you haven't had the chance to yet (home or away!)?
JB: I've got lots although of course whether any of them will get to happen is another matter! I do a lot of work with Cruise America that may still happen this autumn, and some potential work in the US lined up with National Geographic Traveller. The second issue of JRNY will surely be keeping me busy, whilst Kyrgyzstan is very much also on my list. Every 18 months I try to do a few trips for myself that tell photo essays that I find important that I will then pitch.
The sooner we can start to travel, I will be resuming that kind of work – hopefully in Madeira, and Greenland.
---
HOW I GOT THIS PHOTO
---
New York
"The LOVE sign on sixth avenue is very busy and over photographed. I knew I wanted to capture something unique and without the crowds. So, I returned very late one night and stayed until the wee hours of the morning waiting for that perfect moment when nobody was walking across the frame. The long exposure allowed me to add another dimension to the image by blurring out the traffic and instead just recording the light trails. These also acted to soften the harsh background. I like the way the light trails add a sense of presences and urgency to the image whilst remaining calm in the foreground."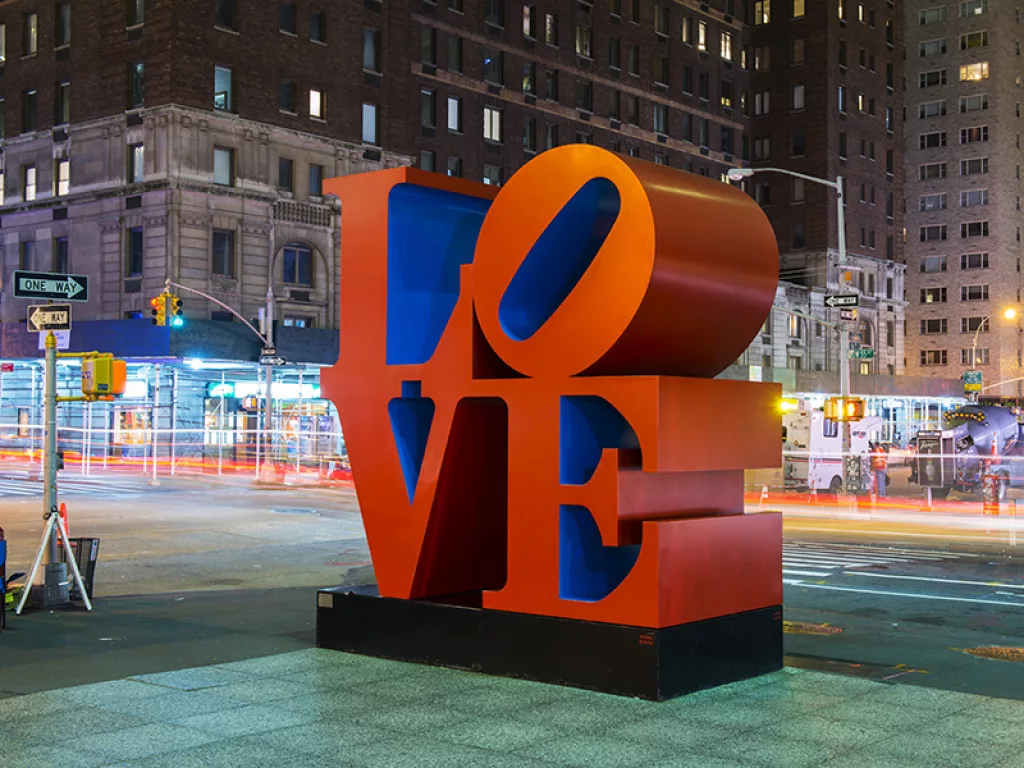 CONNECT WITH JORDAN BANKS
---
Discover more of Jordan's work on his website: jordanbanksphoto.com
You can learn more about JRNY magazine and support the travel photography community here: jrnymag.com