Offering sustainable and responsible travel experiences with indigenous cultures, we dive into Visit Natives with Founder, Anniina Sandberg.
AUTHENTIC CULTURAL IMMERSION
---
Cultural appropriation is a problem in tourism, and that's a real concern because so many elements of indigenous cultures – whether a costume or a custom – can be taken away from that community and exploited."
When Anniina Sandberg left Finland to live with the Maasai tribe in Tanzania as part of her African Studies course, the experience opened a window into authentic indigenous culture that would have a lasting impact.
"Having such an immersive cultural experience was one of the best things that I have ever done, and it made me start questioning how I could combine my passions for both sustainable tourism and indigenous cultures," she recalls.
Keen to share an opportunity for such encounters with other travellers – especially those who may not be able to afford several months away for volunteer work – Sandberg went on to found Visit Natives in 2018 with its first trips launching the following year.
Specialising in off-the-beaten track stays with indigenous communities, the company currently offers adventures with Sami in Northern Norway, and the Maasai, Datoga and Hadzabe in Tanzania.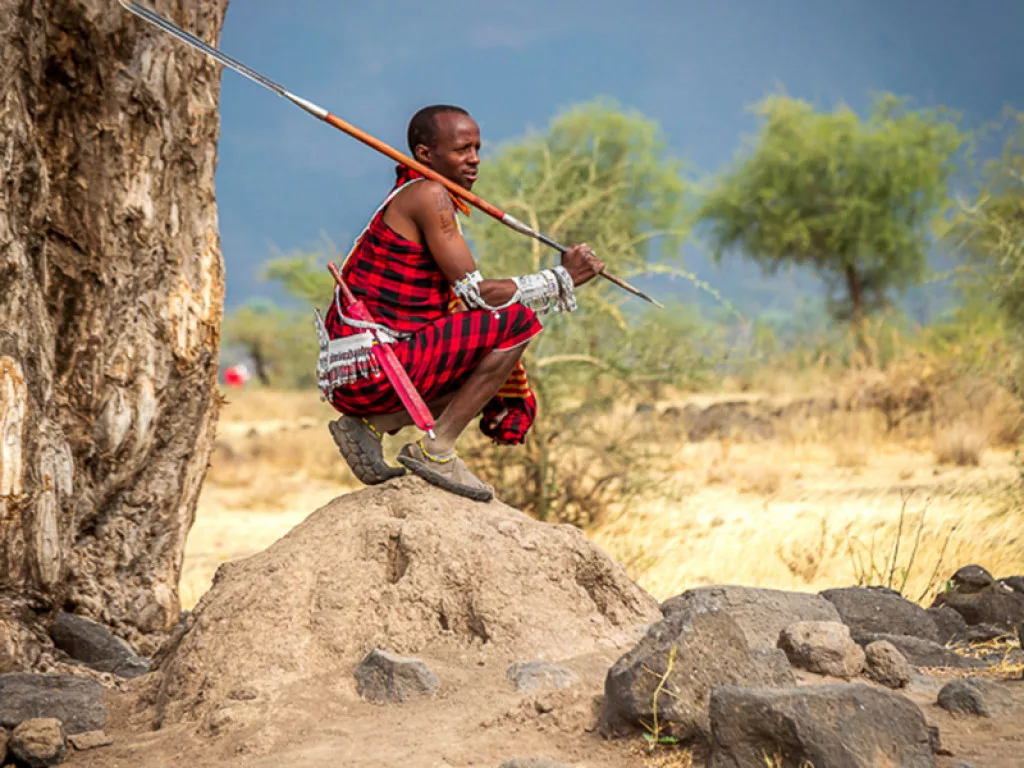 THE VISIT NATIVES DIFFERENCE
---
The model of tourism that Visit Natives promotes is founded on responsible ethics and sustainability. It is a far cry from the performative 'pop-up' villages and cultural demonstrations so frequently found in mass-tourism.
"Often, indigenous people are involved in village set ups or performances, they are not typically paid well, and the experience isn't maintained by that community," Sandberg observes. "When it is not controlled by them, we cannot call the experience responsible, sustainable, or even ethical."
She goes on to cite how the image of a Maasai is so frequently used to market tourism experiences in Kenya or Tanzania, whilst questioning if that really brings any benefit to the community. Similarly, the traditional clothes of the Sami tribe are often worn by Finnish and Norwegian nationals to attract tourist numbers, with no respect for the apparel's sacred status and total disregard for the various meanings attributed to each costume.
Contrary to these trends, a Visit Natives experience allows often vulnerable indigenous communities – especially those in need of extra income in order to preserve a traditional lifestyle – complete autonomy.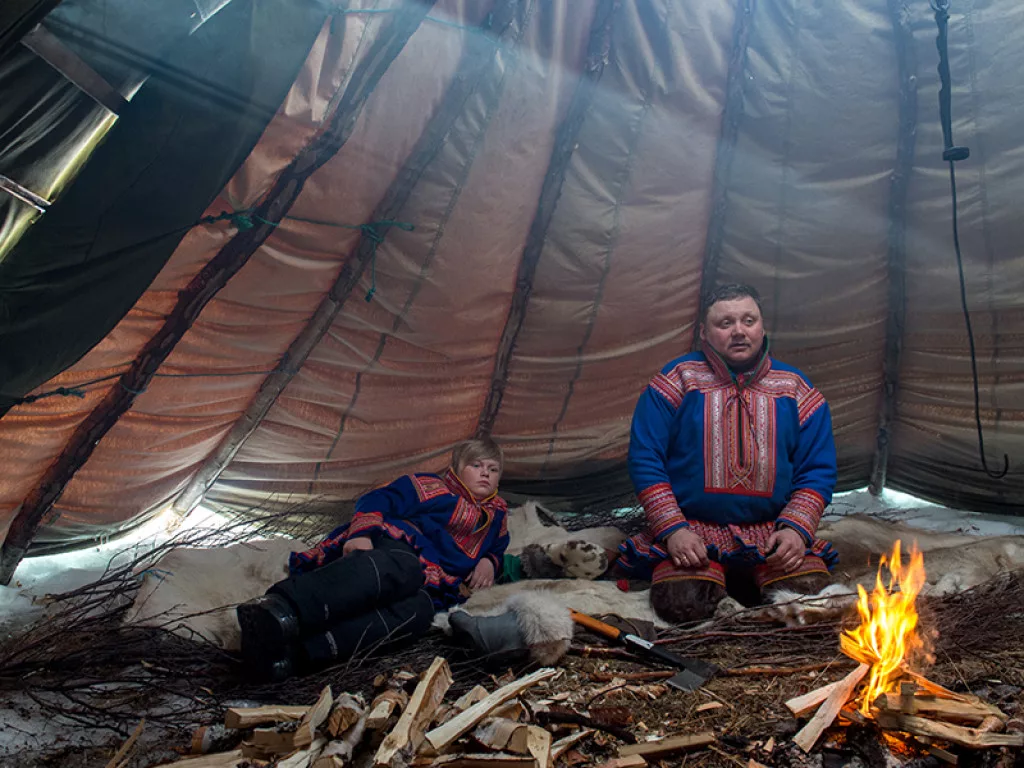 "Our priority when we talk about sustainable indigenous tourism, is that it must be managed and planned by that community. All our experiences are 100 percent run and designed by the indigenous community and the people within them – my role is purely to market and sell those products," she expands.
With total freedom to control the product, all trip costs are determined by their respective host community. Complementing this, Visit Natives only works with communities who are receptive and open to tourism experiences. On the Arctic tundra and the savannahs of Tanzania, this can be rare. As such, these experiences should be respected for the unique opportunity they afford.
"We match with those communities and together we build business in a respectful way." Indeed, respect is the bedrock of the Visit Natives experience.
"Our approach with indigenous communities is to be a humble guest who is there by invitation only, and that is how we build meaningful connections. Our guests often comment that they feel as if they are a new family member by the time they leave," Sandberg enthuses.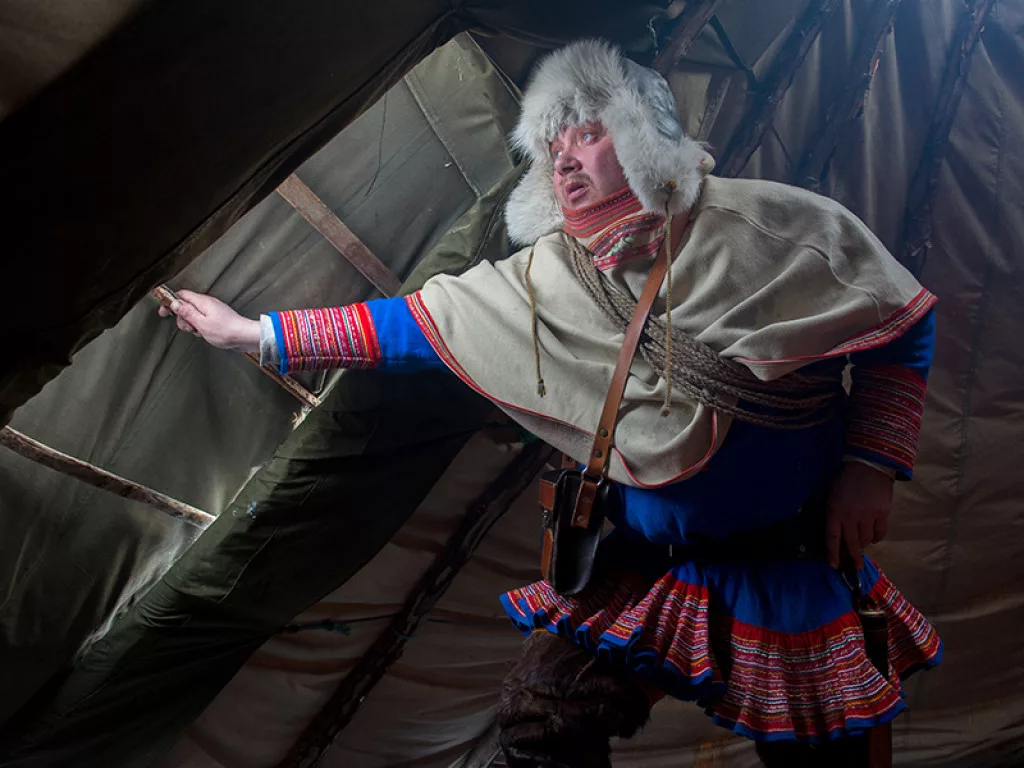 FOUNDED ON FAIR TOURISM
---
Not only do such experiences foster a respect and freedom for indigenous communities whilst creating a means of revenue generation, but they are also entirely mutually beneficial in fulfilling the needs of the tourists on the other side of the experience.
"Competition is tough in Tanzania, since there are so many opportunities to visit a set up Maasai village. But typically, tourists come here for a few hours, and leave with the impression that the Maasai are asking for money, whilst the Maasai may feel taken advantage of," she observes.
"I feel bad for both sides, since neither of their needs are met!"
Naturally, travellers want to feel they are in an environment where they are a welcome presence, as opposed to just an "open wallet", as Sandberg calls it. "It has to work in a way where both sides are listened to, and respected."
Whilst the Sami Reindeer Spring Migration is Visit Natives' signature experience and best-selling product, Sandberg hints at new destinations and experiences with communities to come in the New Year.
"With both climate change and the aftermath of COVID-19, we are not telling people to travel more. Rather, they should be travelling less, but doing so in a more meaningful way where we all take time to think about where we want to put our money."