VisitNorfolk is the place to go for planning your trip around the hidden treasure of Norfolk, placing this stunning destination on the map of Southern US hotspots. CEO, Kurt Krause, tells us why this historically diverse city is on the rise.
Q&A WITH KURT KRAUSE, CEO, VISITNORFOLK
---
Can you talk us through the origins of VisitNorfolk and its ongoing vision?
Kurt Krause, CEO (KK): VisitNorfolk is a non-profit organisation that positively promotes the City of Norfolk's unique experiences and expansive amenities to residents and visitors, as the best city of its kind to start, study and stay. Our mission is to elevate Norfolk, Virginia, from a "nice to see" destination to a "necessity" destination by working with our community to better share the stories and accomplishments of our locals, all while highlighting what the city has to offer our visitors.
Why, in your opinion, should someone visit Norfolk?
KK: Norfolk's unique positioning on the East Coast puts two-thirds of the US population within easy driving distance. Once you arrive, you will be welcomed into a city of mermaids anchored by a vibrant downtown and steeped in maritime history. Home to the world's largest naval base and the North American headquarters for NATO, Norfolk is known for its Navy presence and so much more. The city's rich and proudly diverse culture flows through its museums, burgeoning performing and visual arts scenes, and fabulous festivals, giving visitors an abundance of activities to do.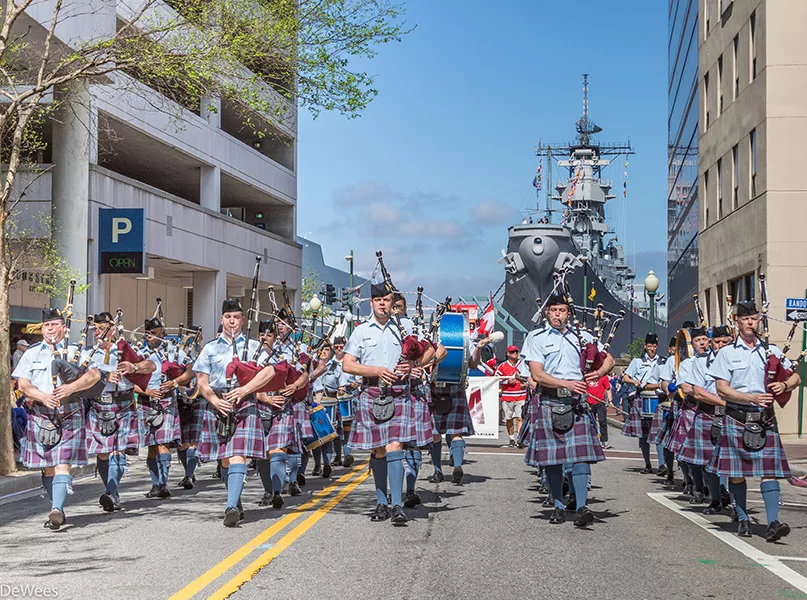 What kind of travellers does your region appeal to most?
KK: We welcome all travellers looking to chart their course and experience our beautiful city. With a wide range of activities from kayaking along the Elizabeth River to exploring our beautiful glass art in the Chrysler Museum of Art, Norfolk is perfect for families, couples, solo travellers and anyone looking to enjoy all the city has to offer.
How have you worked towards putting Norfolk on the map for potential visitors?
KK: Part of what makes Norfolk special is the people and natural attributes that make up the city. Being home to the largest naval base in the world, you will find people from all over the globe that decide to settle and open their own businesses. There are over 600 independently-owned restaurants in the city that boast big flavours. To help visitors gain an understanding of the great cuisine that Norfolk offers, the video series "City With Bite" was born as a new way to highlight the culinary scene in an engaging way.
The arts and entertainment scene is also worth mentioning, particularly since Norfolk is home to the largest collection of glass art, which is free for visitors to see. Travellers can stay at a boutique hotel with glass art, visit the Chrysler Museum of Art, see pieces throughout the ages, or get a full immersion by blowing a glass piece themselves at the Perry Glass Studio.
What is Norfolk's most underrated attraction?
KK: Something incredibly unique about Norfolk is its maritime history and its role in building and shaping our city as we know it today. While exploring downtown, visitors will be surprised to see the Battleship Wisconsin situated at the end of the street. Located next to our maritime discovery centre, Nauticus, the battleship and Nauticus itself provide visitors with an immersive look into our maritime industry and how vital it is. The newly renovated third floor features Aquaticus, a permanent exhibit devoted to young visitors that encourages experience-based play and discovery with a fun, engaging underwater theme. Then, continue through Norfolk in Time, a highly interactive exhibition weaving stories of history, culture, science, technology and industry to showcase Norfolk's unique resilience in the face of continual challenge and change.
What does Norfolk have to offer in terms of sustainable or eco-friendly travel experiences?
KK: Whether you're aiming to reduce your carbon footprint as you travel or are interested in supporting eco-friendly businesses, there are many reasons to keep sustainability at the forefront these days. The City of Norfolk's Environmental Sustainability and Climate Action Team is focused on several key initiatives to combat climate change and its impacts. These include advancing climate justice, facilitating green living, and greening city operations. We are proud to have incredible attractions like the Norfolk Botanical Gardens, which is undergoing a major renovation to better improve its sustainability efforts, along with the Elizabeth River Trail (ERT), Norfolk's 10.5 mile-long walkable and bikeable pathway. Efforts led by the Elizabeth River Trail Foundation aim to expand, enhance and transform the ERT as a recreational, social and educational destination that improves environmental awareness, neighbourhood connectivity and innovative economic development.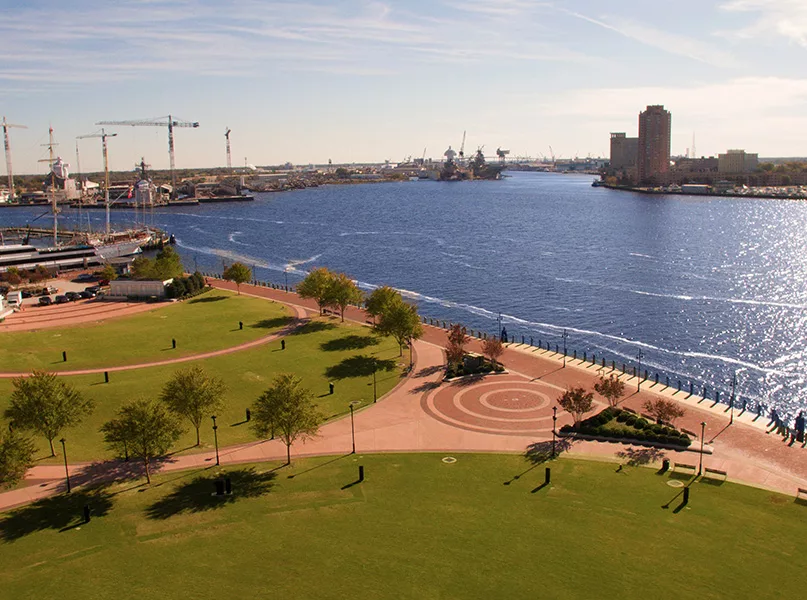 Could you tell us more about the influence of Native American culture, and how it is showcased in the region's tourist industry?
KK: Norfolk has a long history, and that history has shaped the city it is today. We try to recognise those that lived on this land before us as often as we can through land acknowledgments. We are continuously evolving and working to better represent Native American culture in Norfolk. We continue to grow and strengthen our relationships with the active native tribes throughout different projects.
How is the city celebrating Juneteenth this year?
KK: Every year, various organisations throughout Norfolk host Juneteenth events. Juneteenth in the Park is an annual event with a focus on career and professional development. This educational festival is designed to help those in our community with on-site interviews, health, wellness and finance education sessions, live music, presentations and networking opportunities all along Norfolk's waterfront. It's the perfect way to celebrate the day and the growth of the community. We also encourage visitors and locals alike to take the time to explore our city and learn from its history through the Waterways to Freedom. This self-guided tour takes you back in time to see how Norfolk was involved in the Underground Railroad.