Stu McKenzie has recently returned from an expedition photographing the spring migration of the Kazakh eagle hunters in Mongolia. He's an adventurer, army veteran and award-winning photographer, most recently scooping up second place awards for 'Travel Photographer of the Year' and 'In-camera Artistry' at the annual Photography Society Awards. Stu is also an educator – he taught at the Defence School of Photography and now leads photography expeditions everywhere from New Zealand to Namibia.
We caught up with Stu between assignments to discover more about his photography practice.
Q&A WITH STU MCKENZIE
---
You were a cameraman before you became a photographer – what motivated the change?
Stu McKenzie (SM): I originally started photography whilst I served in the British Army. At that time the Army had 38 professional photographers and about three of those were TV cameramen, so after a while I was selected to be one of those cameramen and I found that I was quite good at it. I left the Army in 2013 and became a cameraman for the BBC. However, I missed photography, and having never worked for myself (I'd always been employed within large organisations) I really wanted a new challenge and to have the freedom to select my own projects.
Your photography focusses a lot on remote landscapes – what fascinates you about these places?
SM: There's something about remote locations that's good for the soul. Being in the middle of nowhere, cut off from the rest of the world with no mobile, TV or electricity is simply incredible. Living a simple way of life does something to you; it grounds you and makes you appreciate everything you have. I'm generally a happy person, but when I'm in deepest darkest Mongolia or in the High Arctic then I'm most certainly in my happy place.
What's the most exciting thing about being a travel photographer?
SM: Without a shadow of a doubt the most exciting thing about being a travel photographer is meeting other cultures – the people really make it for me. Living alongside them for a short period is amazing. Often they live a traditional, simple life yet they will give you everything.
On the flip side, what are the biggest challenges?
SM: Each location presents different challenges. Common to all of them is getting there, and often it's a long and sometimes dangerous journey just to arrive. I remember heading to the Russian Arctic to live with and photograph Nenets reindeer herders 200 miles inside the Arctic Circle. One part of the journey was an eight-hour drive on a frozen river. Although it was winter, in places the river had not totally frozen. I really thought on more than one occasion we were going to fall through the thin ice.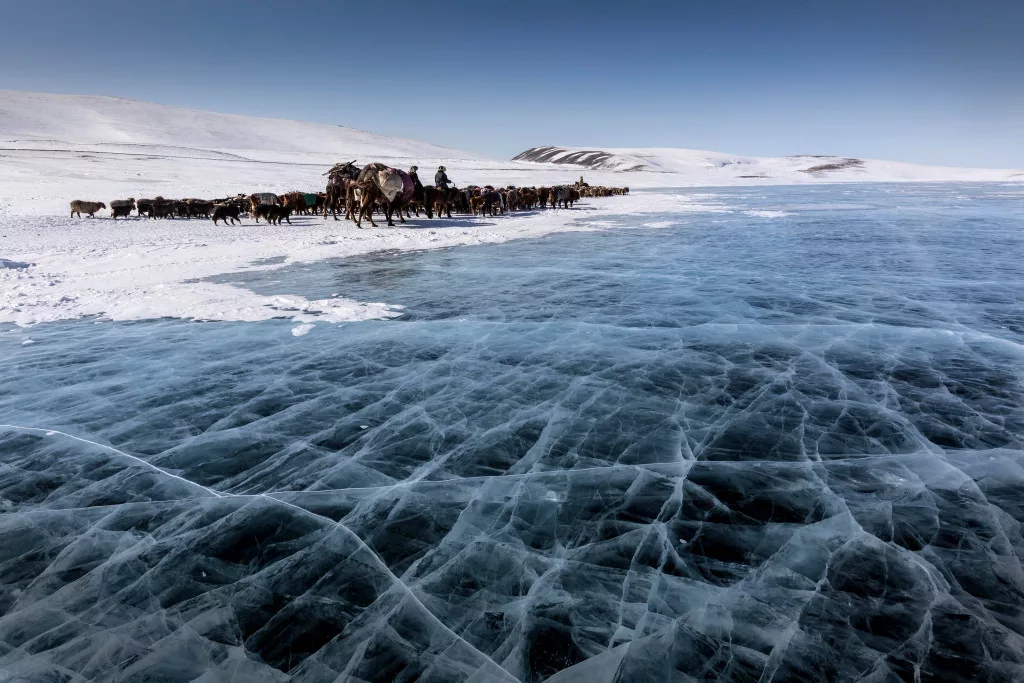 What qualities do you need to succeed as a travel photographer?
SM: There are lots of different qualities you need to succeed as a travel photographer, including determination, photographic ability and good communication skills. However, the one quality that you will need in abundance is emotional intelligence, specifically empathy. It's key if you want to connect to other cultures and be able to convey their story through your photography.
What's been the best place you've travelled to?
SM: I'm not sure I can pick a favourite. Mongolia is special – I've been there a few times and each time it blows me away. I love Africa too; Namibia is simply stunning.
Tell us more about the Edge of Focus photography expeditions you run.
SM: I want to give people a safe and educational expedition that excites them, makes them want to explore and engage with other cultures. Most of the expeditions provide exactly that. Take the expedition to Mongolia for example; participants will take part in the spring migration of Kazakh eagle hunters as they drive their herd 150 kilometres up into the Altai Mountains.
For seven days you live alongside the eagle hunter and his family, walking the 150 kilometres with them as they herd the animals over mountain passes and frozen lakes. It really is a journey of a lifetime.
---
HOW I GOT THIS PHOTO
---
"I took this photo (above) last year in Mongolia. It shows three eagle hunters drinking tea from bowls. It was taken on the final day of the 150-kilometre migration. I noticed that each afternoon, after a full day herding, the men would boil up water and sit and chat whilst drinking tea. I tried to capture this moment several times, but the light and composition wasn't right. On the final day of the migration all the elements came together. Lovely light was coming in through a small window in the hut, the steam from the kettle and the bowls was swirling all over – I knew I had a great shot."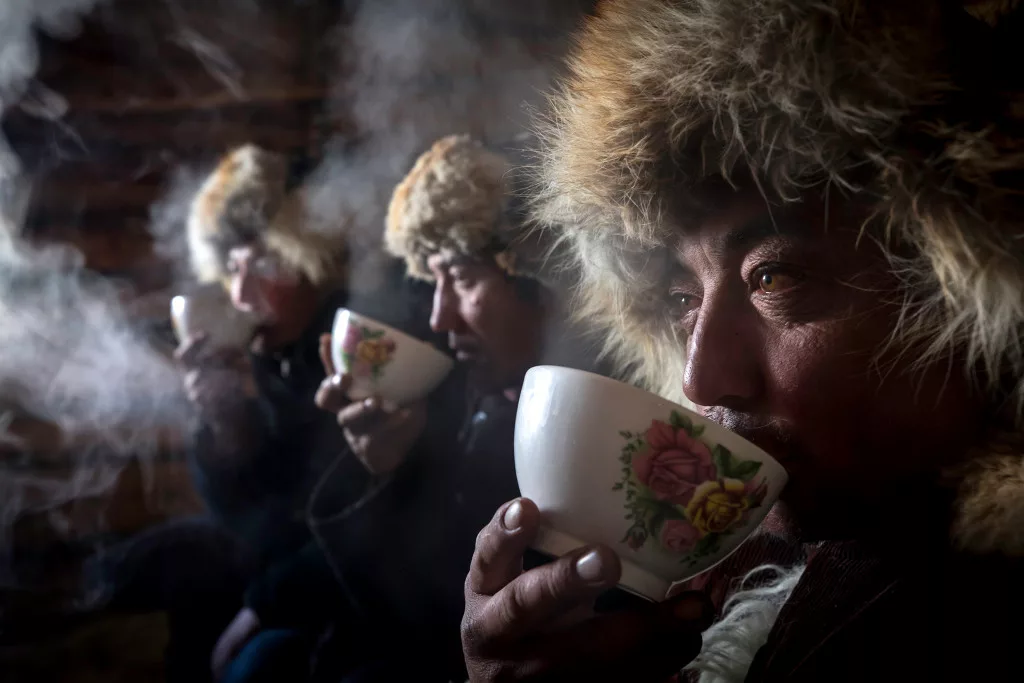 CONNECT WITH STU MCKENZIE
---
You can see more of Stu's work on his website www.stumckenziephotography.com