From developing film in the university dark room to judging the Wanderlust Travel Magazine Photography of the Year competition, we step into the inspiring career and visual world of travel photographer, Kav Dadfar.
A freelance photographer specialising in travel, landscape, documentary and food photography, the work of Kav Dadfar is a celebration of colour and cultures from around the world. Over the past 15 years, Dadfar's images have appeared in esteemed travel publciations such as Condé Nast, National Geographic, Wanderlust travel magazine, Lonely Planet, Rough Guides, American Express, Daily Mail, Sunday Times Travel, The Guardian plus many more, and most recently he has worked as a judge for the prestigious Wanderlust Travel Photo of the Year competition.
As comfortable with words as he is with images, Dadfar has penned over 500 articles on his craft as a travel photographer, and can be heard interviewing influential figures from travel media on the JRNY Travel Podcast. Outside of this work, Dadfar mentors other aspiring photographers by leading workshops around the world as co-Founder of That Wild Idea, alongside previous Behind the Lens interviewee, Jordan Banks. We catch up with Dadfar to find out more.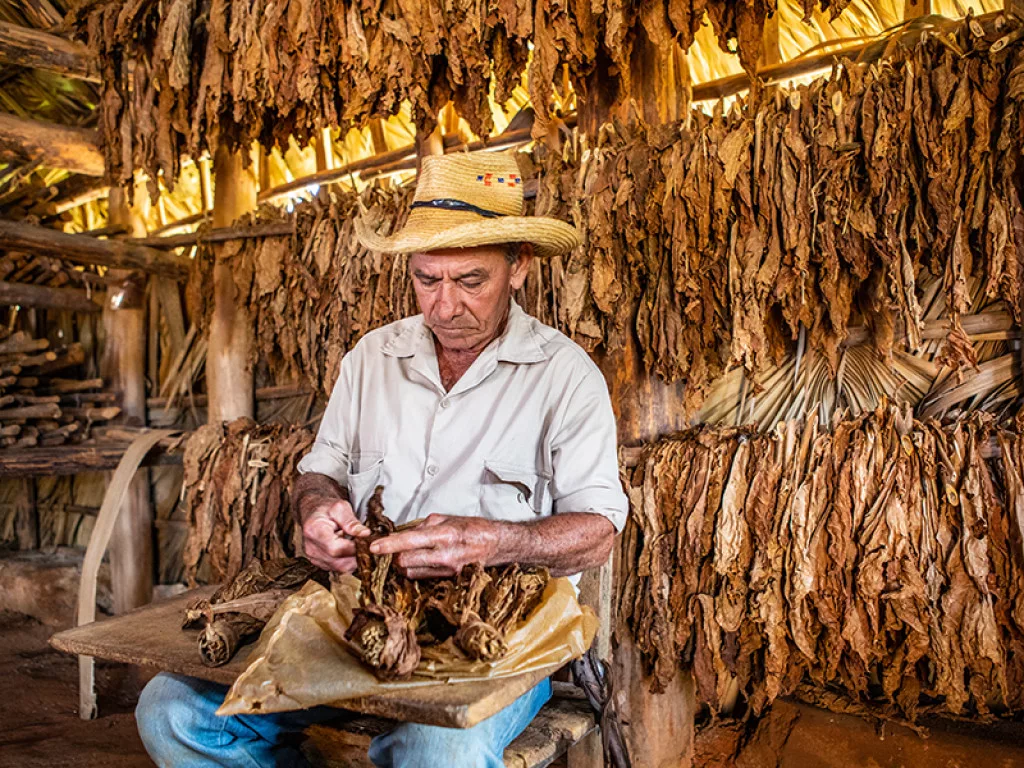 Q&A WITH KAV DADFAR
---
Firstly, what drew you to working in travel photography?
Kav Dadfar (KD): I started learning photography while I was at university. I was studying art direction and design, for which I also had to pass certain creative modules such as calligraphy, art history and photography among others. This was back in the days of film photography so not only did I have to study the creative and technical elements of photography, but I also had to learn how to develop my photos. After university, photography remained a bit of a side hustle for me while I worked in advertising for a few years, but it was when I went travelling around the world 17 years ago that really ignited my passion for travel photography.
What do you find most exciting about travel photography?
KD: It might be strange to say this, but I believe that as a photographer you end up seeing much more of any location than when you are not taking photos since you are always searching for those unique scenarios, or angles, and waiting for the perfect moment before shooting. Sometimes these components all come together to provide you with those memorable moments and when they do, that sense of satisfaction can be overwhelming.
On the flip side, what are the biggest challenges?
KD: As a travel photographer, you are mostly at the mercy of the elements. This means sometimes you end up being frustrated because the light is flat or there are building works spoiling that perfect cityscape. With experience, you learn how to work around these issues to still end up with great shots, but that doesn't stop you from muttering expletives to yourself about the situation.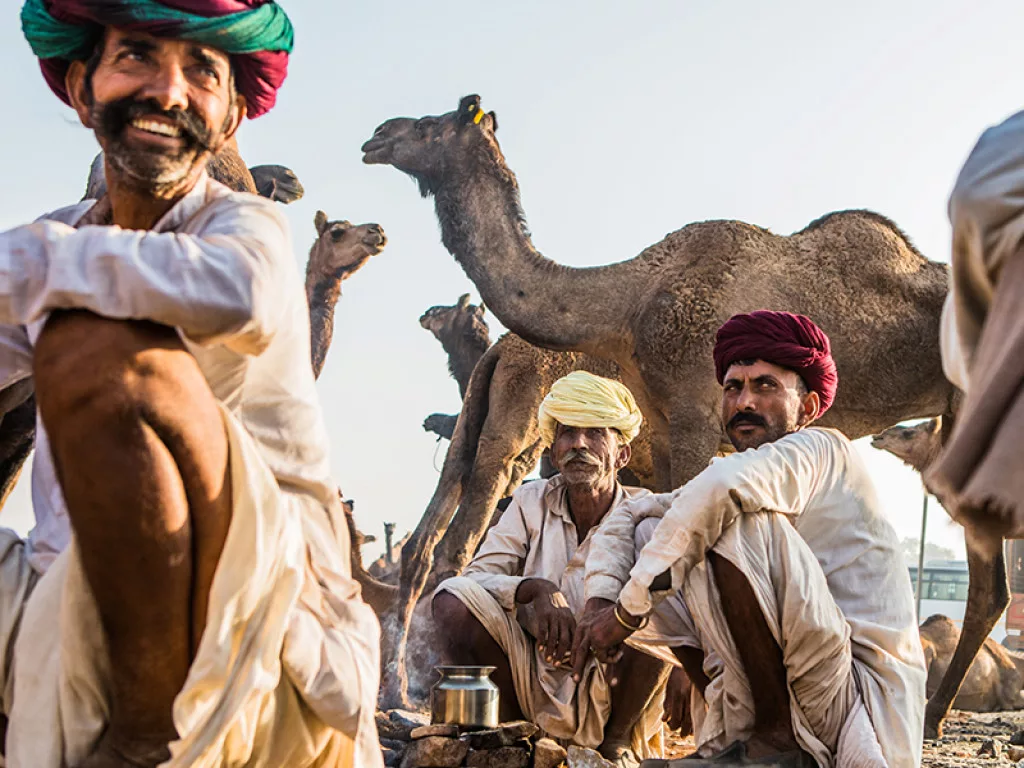 How would you describe your style of photography?
KD: I think my style of photography is very much based on colours. I love photographing scenes where there is an abundance of vibrant colours or beautiful light. I am fascinated by photographing people so a lot of my photos tend to try to mix the scene with a human element added to it.
What has been one of your favourite destinations to capture in your photography?
KD: As someone who enjoys photographing people, India and Cuba are two places that have stood out for me over the years. Both destinations are a haven for photography with so much energy and colour on every street corner. But I also really enjoyed travelling through and photographing the Salta region of Argentina recently for a photo essay in the latest issue of JRNY magazine. This is an area that is rarely visited by foreign tourists who usually head to Patagonia or other well-known destinations. But the landscape here is just as stunning and the crowds far fewer.
Would you say it's important to you to highlight the work of other travel photographers, for instance with JRNY Magazine and the JRNY Travel Podcast? Does this inform and inspire your own work?
KD: I tell people all the time that one of the best things about JRNY has been being able to work with so many amazing writers and photographers. Photography can be a lonely profession and I think that by connecting with other photographers you not only help each other but can also push and inspire each other's work.
Finally, what's next for the future? Are there any new destinations you'd like to cross off your bucket list?
KD: I don't think I have ever met a photographer who didn't have places on their bucket list that they wanted to visit. Argentina was a place that had been on my radar for a long time, and I finally managed to tick that off in 2022. These days my travels tend to be guided by the needs of JRNY so, unfortunately, I'll have to keep future trips under wraps for now. But on a personal note, I'd love to photograph more of Africa especially places like Rwanda and Uganda.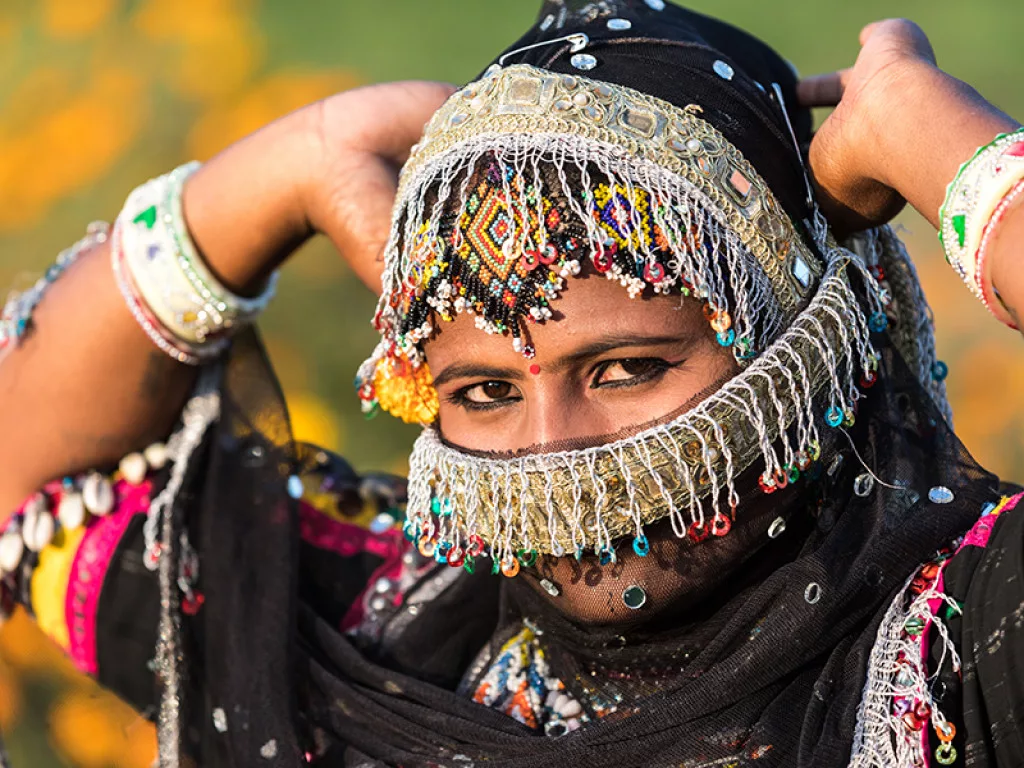 ---
HOW I GOT THIS PHOTO
---
"I visited Bhutan in 2019 and travelled to what is considered to be the spiritual heart of the nation and where Buddhism is believed to have spread through to the rest of the country – Bumthang. I was honoured to be invited to observe and document an evening prayer session at a monastery, where I captured this photograph."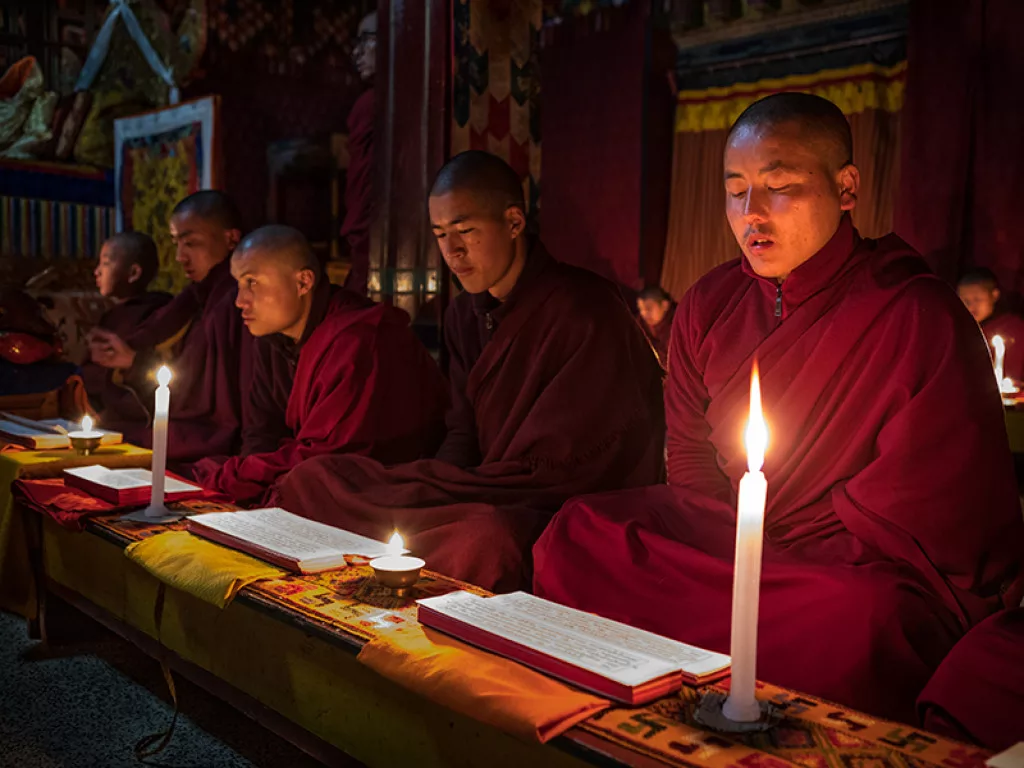 CONNECT WITH KAV DADFAR
---