Unspoiled natural beauty characterises the Azores, with vastly improved connectivity opening up greater access for both commercial and leisure visitors.
AZORES
---
Arquipélago dos Açores, or Azores in short, is a tightknit enclave of islands lying around 1,600 kilometres west of Portugal. The archipelago is renowned for its opportunities to explore the outdoors, boasting natural wonders from volcanoes and canyons to beaches and mud-pots. It is also home to two of Portugal's nine UNESCO World Heritage sites in the form of Pico's vineyards and the old town od Angra do Heroismo on Terceira island.
Made up of nine major landmasses, the Azores is an autonomous region of Portugal and is roughly split into eastern, central and northwestern island groups. Its capital, Ponta Delgada, sits on São Miguel in the eastern group and is the largest city, rebuilt following a tidal wave disaster in 1839. The Azores is, in effect, a mountain range, the highest point reaching 2,351 metres above sea level on Mount Pico, which is a big draw for many tourists seeking to scale the islands' natural landmarks. The latter half of the last century saw a marked improvement in communications and connectivity across the Azores, a problem which had previously led many inhabitants to emigrate to North America. Now, the archipelago welcomes large numbers of visitors who can easily travel between islands by air or boat.
THE BUSINESS END
---
The Azores climate lends itself to intensive agriculture, which forms a major segment of the region's economy. Key exports in this category include cereals like wheat and maize, vegetables and fruit such as pineapple and grapes. The vineyards of Pico Island were designated a UNESCO World Heritage site in 2004, highlighting the important status of winemaking here.
São Miguel is revered for its tea production and is home to two of the only tea plantations in the whole of Europe. Both sites are open to visitors who can explore the tea-making process. Asides food and drink production, tourism represents a growing market. The liberalisation of airspace over the islands of São Miguel and Terceira occurred in March 2015, which led to the number of passengers arriving at Azores airports increasing by 21.2 percent versus the previous year. More than 1.5 million passengers arrived in 2017, an increase of 18.47 percent on 2016 in part driven by an uptick in cruise ship stopovers. In 2017, 86 cruise ships passed through alongside more than 4,000 recreational boating vessels.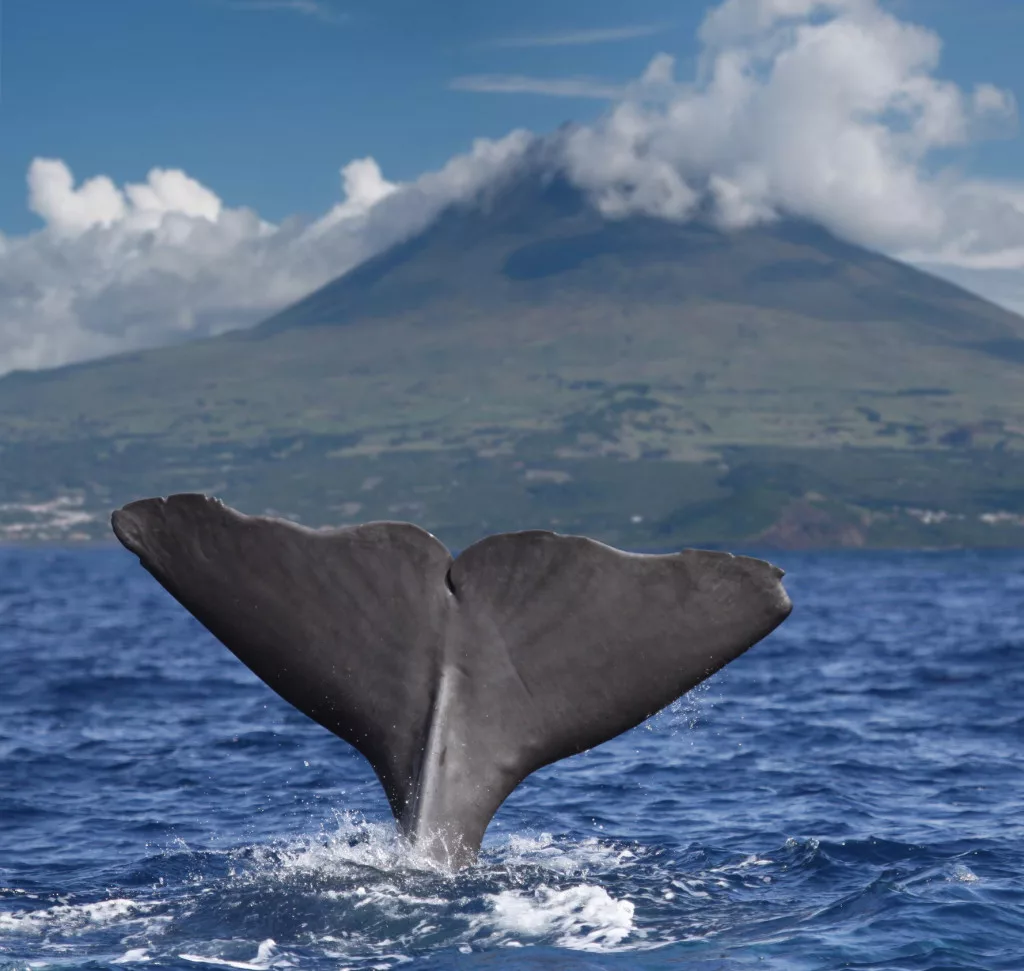 TOURISM INSIGHTS: VISIT AZORES
Visit Azores (ATA) was created in April 2003 in the context of restructuring national tourism promotion, reorganising 15 regional promotional areas into seven.  ATA presents itself as the entity mandated to promote the autonomous region of the Azores in the national and international markets, representing the majority of the economic agents of the tourist sector in the archipelago, namely hoteliers, travel agents, tourist animation companies, rent-a-car, restaurants, as well as official entities, such as municipal councils and associations, among others. Tasked with promoting the autonomous region of the Azores, ATA is responsible for the preparation, presentation and execution of the marketing plan for the Tourism Promotion Agency of the Azores in conjunction with the Regional Directorate for Tourism. The organisation's Chairman, Francisco Coelho, answers our questions. 
Q&A WITH FRANCISCO COELHO, REGIONAL DIRECTORIATE FOR TOURISM, ATA
Tell us a bit more about your core activities.
Francisco Coelho (FC): Visit Azores pursues all that is connected to or involves the promotion of the Azores destination as a tourist destination. We target strategic markets and aim to increase in a sustained way the volume of overnight stays in all the islands of the Azores, as well as increase revenues for all the stakeholders of the sector. Our activities are based on the values of competence, efficiency, cooperation, transparency and fairness towards all shareholders and stakeholders.
What are some of the key issues and topics trending in the tourism sector at the moment?
(FC): Considering the importance of preserving our natural and cultural heritage while at the same time creating fair and lasting wealth, the international imperatives of climate governance towards a global low carbon economy, and the increasing pressure that a growing global population puts on the planet and the region, it is essential to strengthen our tourism strategy with a clear focus on sustainability. This means tourism that is adapted to our local reality and resilient in the face of the global challenges we currently face, and the adoption of a prosperity strategy firmly rooted in the principles of sustainable development.
What are some of the hallmark activities tourists can enjoy in the Azores?
(FC): Visit Azores is committed to attracting travellers who are looking to discover an exclusive island experience and explore a huge range of activities. These include challenging bike tours, record breaking big game fishing, and bird watching unique species and numerous North American migratory birds, especially in the autumn and winter months. The Azores also offers opportunities for canoeing/kayaking in the inner waters of our crater lakes or romantic coastal coves, and exploring some of the world's best canyoning sites with our very own Azores Geopark. The MacKenzie Ross, Bob Cameron and Chris Powell golf courses, unique thalassic and mineral water pools, and 80 hiking trails spanning 800 kilometres, most of which are also ideal for horseback riding, are popular activities. Further, you can enjoy breath-taking paragliding over dormant volcanoes, archaeological, cave and volcanic arch scuba diving that also allows you to see blue sharks, whale sharks and manta rays, great waves for surf and body boarding, and international sailing that showcases our excellent natural conditions for yachting. The Azores is a place of pristine, singular beauty.
What is in store for the industry in the future?
(FC): The archipelago has been enjoying visibility as a tourist attraction and is increasingly standing out as a unique destination due to its natural heritage, capable of captivating the most demanding tourists in terms of environmental quality. The Azorean government's perspective and strategy for managing the current and estimated future tourism growth assures a sustainable destination approach, based on a political commitment to integrate energy, environment and tourism in the same department. It is possible to predict that the levels of growth from supply and demand will continue to improve in a balanced way. The policies to be implemented in accordance with the Azorean government's programme for the next four years make clear that the Azores are perfectly positioned in relation to one of the fastest growing tourism segments in the world – adventure tourism and active nature.
OUT AND ABOUT
---
The Azores was named among the top three best offbeat regions to discover in 2017 by Lonely Planet, which selected the archipelago for its natural charms such as volcanoes, thermal baths and cliffs. Most activities here revolve around exploring the great outdoors, whether it be hot springs on São Miguel, Graciosa and Faial, or trekking up Mount Pico or one of the many pathways on the regional government's classified network. Caving is another big draw for visitors, with 250 known natural caves being accessible across the islands.
For those wanting to experience wildlife, the Azores will not disappoint. Whale watching is a popular activity undertaken by around 50,000 tourists every year, while bird watchers will also be satisfied by common sightings of rare migratory species. Big game fishing and scuba diving provision is another reason why people travel from afar to this region. All of this can be enjoyed thanks to an award-winning network of natural parks and marine reserves which have been established by the regional government, which is actively involved in preserving the unspoiled nature of what the Azores has to offer.
OUTLOOK RECOMMENDS
STAY:
---
Situated in Ponta Delgada, the capital of the Azores on São Miguel Island, Hotel Alcides is a 19-room hotel within easy access by foot to the historical and religious monuments, botanical gardens and other points of interest in the historic city centre. It is also just 10 minutes from João Paulo II International Airport.
Santa Barbara Eco-Beach Resort
EAT:
---
Restaurante Jose do Rego
Taberna Roberto
Quinta dos Sabores
DO:
---
SEE:
---
Arquipelago – Centro De Artes Contemporaneas
GETTING THERE AND AROUND
---
The Azores is uniquely positioned in that it is within easy reach of Europe, America and Brazil. It is also far-better connected than in decades gone by, with airports or airstrips on each of the nine principle islands backed up by numerous seaports. Among the most significant in terms of traffic are Angra do Heroísmo, Ponta Delgada, and Horta. Lajes and Santa Maria became important air bases and centres of communication between the USA and Europe during the Second World War.
Inter-island ferries and flights provide opportunities to island hop, while transport within each is predominantly carried out by taxi or private car hire. There is a network of buses between major settlements on the larger landmasses, but most will recommend hiring your own vehicle to both navigate to the main sights and avoid paying potentially expensive taxi fares. If travelling by taxi, it is advised to negotiate a price before setting off. For travels further afield, there are three international airports, one on São Miguel, Faial and Terceira. Each of these are located within a short car journey from their respective major towns and cities.