Malaysia is a melting pot with a unique culture, a world-renowned food scene and a spectacular landscape of islands, ancient rainforest and mountains.
MALAYSIA
---
For a start, there's the landscape. Imagine 878 islands, ringed with white sand beaches leading down to translucent waters. Vibrant coral reefs lie just offshore, home to a profusion of marine life. Inland are ancient rainforests, the shaded canopy seemingly impenetrable. Take a guided walk to learn about this habitat's astonishing biodiversity. You might even catch sight of a tapir, or a silver-leafed monkey swimming through the jungle canopy. Outdoor enthusiasts will also relish tackling some of region's towering granite mountains or exploring the intricate networks of limestone caves.
Then, there's the culture. Malaysia is a melting point of Malay, Indian, Chinese and aboriginal groups (Orang Asli). There's a packed calendar of religious festivals, including Wesak, or Buddha's birthday, celebrated with processions of flowers and candles. Cities such as Melaka and Georgetown boast fascinating heritage districts where you can experience this fascinating fusion for yourself. Make sure you take time out to try Malaysia's delicious cuisine, which reflects its multicultural population.
Of course, Malaysia has a modern side too. It can be found in the malls, skyscrapers and fine dining restaurants in larger cities, such as the capital Kuala Lumpur.
TOURISM INSIGHTS: MALAYSIA CONVENTION & EXHIBITION BUREAU
---
Malaysia has an ambitious goal: to grow the amount of business events delegate arrivals from five to eight percent of all tourist arrivals. This translates to 2.9 million business tourist arrivals by 2020. The organisation driving the growth of the business travel industry is Malaysia Convention & Exhibition Bureau, which was set up by the Ministry of Tourism, Arts and Culture in 2009.
We interviewed Datuk Zulkefli Haji Sharif, CEO of Malaysia Convention & Exhibition Bureau (MyCEB), about the organisation's achievements and goals.
Q&A WITH DATUK ZULKEFLI HAJI SHARIF, CEO
Can you firstly talk me through the origins of the Malaysia Convention & Exhibition Bureau, how it came about, and its initial vision?
Datuk Zulkefli Haji Sharif (DZHS): The Malaysian government aspires to become the business events hub of the region, in line with its Shared Prosperity Vision 2030 – a goal of moving towards a sustainably developed country, with equitable growth across all levels of incomes, regions and supply chains. The Malaysia Convention & Exhibition Bureau (MyCeb) was set up to drive the growth of the events industry. It aspires to position the country as one of the top five destinations in Asia Pacific for international meetings. It specialises in securing, supporting and maximising yield for all international corporate meetings, incentive travel, association conventions and trade exhibition events in Malaysia. It assists organisations with the bidding process, fosters government and industry collaborations, and provides event support.
Since inception, how has the organisation developed and progressed in terms of its key objectives and the messages it tries to get across?
(DZHS): In December 2016, MyCEB mapped the way forward for Malaysia in business events with the launch of 'Malaysia's Business Events Roadmap: Charting Malaysia's Journey to 2020 and Beyond'. In helping to power Malaysia's knowledge and creative economy, the business events roadmap lays the groundwork, sets up and manages platforms for collaboration and supports the development of strong local hosts. MyCEB hosts a flagship event called Malaysia Business Events Week (MBEW), aiming to continuously raise the bar of industry professionalism. The event provides a platform for stakeholders to come, create and connect while debating issues that impact the future growth and sustainability of the business events industry in Malaysia. As well as their flagship event, MyCEB has becoming increasingly successful in attracting business events to Malaysia. In 2018, the country hosted and supported a total of 300 significant business events, often drawing record attendances. One of the largest was the 9th World Urban Forum, which had more than 24,000 delegates in attendance. These events contributed an estimated $590 million to the economy. From inception to 2018, MyCeb has secured more than 1,110 international events, generating more than $2 billion.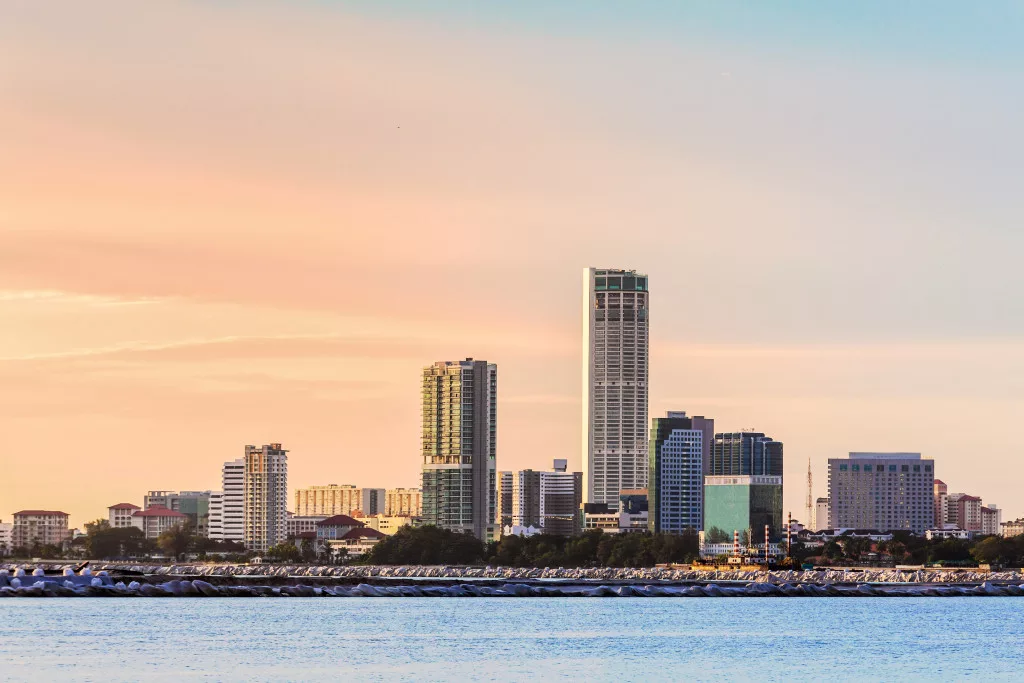 How would you say Malaysia has developed in recent years as a tourism and business travel hub and what are the key reasons behind its growing appeal?
(DZHS): Malaysia's achievements in the business events industry to date attests to the strength of the collaborative effort and commitment of its industry partners. This includes the Ministry of Tourism, Arts and Culture Malaysia and various government agencies, local host associations and key bidding partners, such as Sarawak Convention Bureau. These concerted efforts are complemented by a vibrant mix of exotic cultural, natural, historical, geographical and gastronomical offerings in one destination.
Why, in your opinion, should someone visit Malaysia?
(DZHS): Situated in the heart of Southeast Asia and enjoying year-round sunny tropical weather, Malaysia presents an unparalleled experience – business, education, thought leadership and unique adventures. Malaysia's multicultural appeal, lush rainforests, idyllic islands, intriguing UNESCO World Heritage sites, warm Asian hospitality, luxury resorts and hotels are an amazing experience.
Are there any specific attractions, landmarks or places to eat and drink that you would recommend?
(DZHS): Malaysia has world-renowned attractions that make a trip here immeasurably rewarding. The Petronas Twin Towers, located in Kuala Lumpur, were declared the tallest buildings in the world when they were completed in 1988. This design wonder is joined at the 41st and 42nd floors by a 58-metre long double-decker Sky Bridge. It's a must visit in Kuala Lumpur. One of the most popular tourist destinations is Langkawi, one of Malaysia's most popular islands. This is the place to go for unspoiled beaches and to trek in mountains carpeted in rainforest. Pentai Centang is the most popular beach and has a great nightlife scene. Meanwhile, if you enjoy getting out and about in nature, head to Cameron Highlands. Located at almost 2,000 metres above sea level, Cameron offers visitors a moderate climate with daytime temperatures averaging around 25˚C (dropping to 18 ˚C at night). It provides a cool, scenic escape for city dwellers.
What trends are transforming the tourism industry in Malaysia at present? How are you responding to these trends?
(DZHS): Technology has reshaped Malaysia's travel behaviour. Around the world, young people are more inclined to travel as part of their lifestyle. During the early 2000s, the world became more mobile and globalised for many, and tourists became much more savvy, due to the availability of the internet and social media. Contemporary travellers have the opportunity to review a great variety of packages available on the web before choosing the tourism products that meet their needs, preferences and expectations. Mobile applications greatly facilitate booking and reservation by reducing friction in surveying and purchasing tour or online tickets. These are the kind of topics that get addressed in our meetings and sharing sessions.
How do you see Malaysia developing as a tourism destination over the next year to two years?
(DZHS): Malaysia is developing rapidly as a tourism destination and this will continue in the future. One reason for this is its excellent value for money – accommodation, transportation and food are relatively cheap and competitively priced. According to World Economic Forum's Travel and Tourism Competitive Index 2018, Malaysia is ranked the eighth most price-competitive country in the world. Malaysia will continue to appeal to travelers, thanks to its multi-racial and multi-linguistic diversity. However, with many inhabitants highly proficient in English, delegates and visitors will be able to interact conveniently with the locals.
Are there any plans or projects in the pipeline that you wish to highlight?
(DZHS): Malaysia plans to build a third airport, KLIA3, at the Kuala Lumpur International Airport (KLIA) in five years' time, as the existing main terminal and KLIA2 are nearing their capacity. KLIA and KLIA2 have a combined capacity of 75 million passengers and handled 59 million passengers last year. We also have some fantastic events in the pipeline. One of the largest is the Congress of the Asia Pacific Academy of Ophthalmology in 2021, which will welcome 4,500 delegates. We have every reason to be optimistic about the future.
KUALA LUMPUR IN FOCUS
---
Both multicultural and modern, Kuala Lumpur is Malaysia's intriguing capital. It's known for its futuristic skyscrapers, such as the Petronas Twin Towers, and the even taller The Exchange 106, which is 445 metres tall. The city has some of the largest malls in Asia – vast complexes filled with shops, gyms, prayer rooms and food courts – and a cutting-edge contemporary design scene.
In this city, a drive towards modernity sits alongside a reverence for ancient cultures. Kuala Lumpur is full of historical and religious sites, such as Hindu shrines, mosques and Buddhist temples. The gorgeous Islamic Arts Museum has an impressive collection of the world's most fabulous Islamic textiles, jewellery and scale models of famous buildings.
Then, of course, there's the food. Kuala Lumpur is bursting at the seams with hawker centres and street food markets. But it also has a huge variety of high-end restaurants, serving both innovative and traditional takes on Malaysian and other Asian cuisines.
OUTLOOK RECOMMENDS
EAT:
---
For some of the world's best street food…
For Thai cuisine in rainforest surroundings…
The Terrace at Tamarind Springs
For French fine dining with Asian influences…
Cilantro Restaurant and Wine Bar
For upscale Malay cuisine…
SLEEP:
---
For loft-inspired accommodation with sea views…
For an urban-inspired boutique hotel…
For urban luxury…
Sunway Putra Hotel is a five-star hotel, located in Kuala Lumpur's Chow Kit. Stay in one of 650 luxury air-conditioned rooms, swim in the outdoor pool or relax in the lounge bar. Another accommodation option is the Sunway Velocity Hotel, connected to Sunway Mall and Kuala Lumpur's MRT station network. The hotel boasts an express café and a rooftop infinity hotel, amongst many other attractions.
For heritage suites with river views…
For contemporary chic…
Movenpick Hotel and Convention Centre is a contemporary hotel with Islamic design influences, located a mere 10-minute drive from Kuala Lumpur International Airport. Stay in one of the 333 stylish rooms and enjoy the luxurious facilities on offer, from the conference centre to the onsite spa and swimming pool. There are six restaurants, serving Malaysian and global cuisine.
DO:
---
For tasting Malaysian cuisine…
For a jump with a view…
For limestone caves and Hindu shrines…
For river cruises surrounded by fireflies…
LANDMARK ATTRACTIONS
MOUNT KINABALU
---
The tallest peak between the Himalayas and New Guinea, Mount Kinabalu towers at 4,095 metres. The sheer, granite peaks are often veiled in cloud, but on a clear day you can see the glacier at the summit.
GEORGETOWN
---
Penang's capital is a fascinating fusion of east meets west; a UNESCO-designated heritage site that's renowned for being the food capital of Malaysia. Tuck into a bowl of wan tan me, a dish of barbecue park, noodles, sweet soy sauce and fried won tons – Anthony Bourdain declared it to be delicious!
MULU NATIONAL PARK
---
This is Malaysia's largest national park, encompassing square kilometres of primeval rainforest, its skyline dominated by three dramatic mountains. Underneath these forested slopes is one of the largest limestone cave systems in the world.
GETTING THERE AND AROUND
---
Over 60 airlines, including low-cost carriers, provide direct access from Malaysia to more than 100 destinations worldwide. The network of the national carrier, Malaysia Airlines, spans six continents and includes many domestic airports. There are several international airports, such as Penang and Langkawi, but Kaula Lumpur is the main gateway into the region. It is a 30-minute train journey from airport to city centre by high speed rail. The country has an excellent transport infrastructure, with fantastic roads and efficient railways. Hire a car or take an air-conditioned bus for long distances. Kuala Lumpur has a metro (known as a rapid transit system), making it easy to get around. It's also possible to explore using a taxi or trishaw.