Indulge in the idyllic Indonesian island of Bali, a tropical paradise routinely rated as one of the best travel destinations in the world.
BALI
Known to many but only truly understood by few, first-timers and even seasoned visitors can expect to learn something new on their trip to Bali.
This diverse island of a thousand temples boasts a magical blend of rich, historic culture that permeates throughout, natural beauty including the iconic rice paddies, and weather even warmer than the welcoming reception visitors receive from the native Balinese, who in many ways continue to honour and respect their ancestors and the spirit world.
Bali's tropical climate is characterised by high temperatures and humidity throughout the year, with the distinct dry season running from April to October the best time to visit. The island is a popular and prominent tourist hotspot all year round, however, with something different to discover at each destination, the majority of which are to be found in the south.
Be captivated by Canggu, Bali's most up-and coming destination with something for everyone, purr at Petitenget, the well-known chic commercial district where beach clubs, shops, boutiques, luxury villas and resorts can all be found, or explore some of the island's numerous other sun-kissed southern outposts.
More centrally, immerse yourself in the cultural and artistic mecca of Ubud, where people from all over the globe descend for wellness workshops and seminars that take care of the mind, body and soul. As moving around and spending time in different parts of Bali is both easy and rewarding, not many people stay in just one hotel during their vacation.
From basic guesthouses run by friendly Balinese families to 5-star beach resorts, there is a wide range of accommodation options available. Gregarious travellers and social butterflies can sojourn and flutter in the heart of Bali's bustling nightlife, whilst the island's many boutique hotels, peaceful private villas or rental properties offer a quainter escape.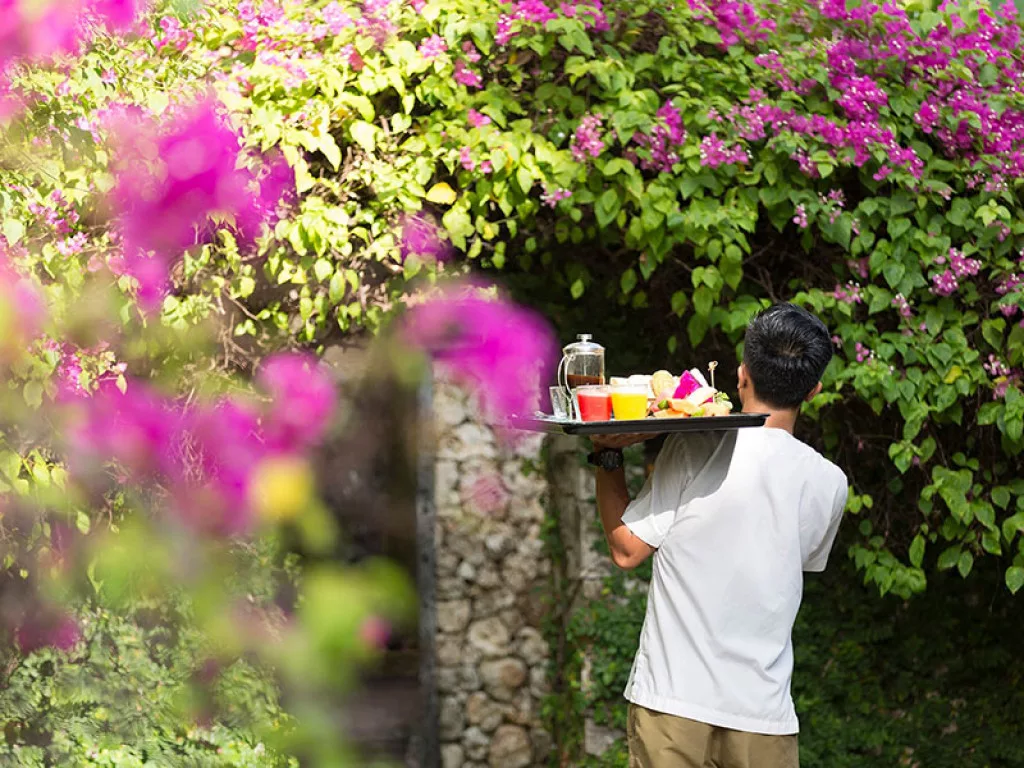 TOURISM INSIGHTS: BALI HOTELS ASSOCIATION
A professional group of star-rated hotels and resorts, the Bali Hotels Association (BHA) promotes the Indonesian province as a desirable tourism destination through the warmth, charm and renowned hospitality of its people, encouraging visitors to embrace and immerse in the true essence of Balinese culture and hospitality.
BHA brings together the General Managers from more than 150 hotels, villas and resorts in Bali, which account for more than 27,000 rooms and almost 36,000 employees in the nation's tourism sector.
The long term prospects of the tourism sector in Bali remain positive despite the impact of COVID-19, which caused overall hotel performance to hit rock bottom in the first few months of the pandemic.
With COVID-19 measures now easing around the world, Bali is likely to face a strong rebound in tourism and subsequently hotels and hospitality, given it is one of the world's most prominent and popular tourist destinations.
In support of Bali as a destination, members of BHA exchange information on matters of interest, have a common voice on issues pertaining to the Balinese tourism and hospitality industries, and facilitate the development of communities, education, and environmental initiatives in the province.
Fransiska Handoko, Chairwoman, discusses a new era and vision for BHA in response to the COVID-19 pandemic, and details the association's community and marketing programmes.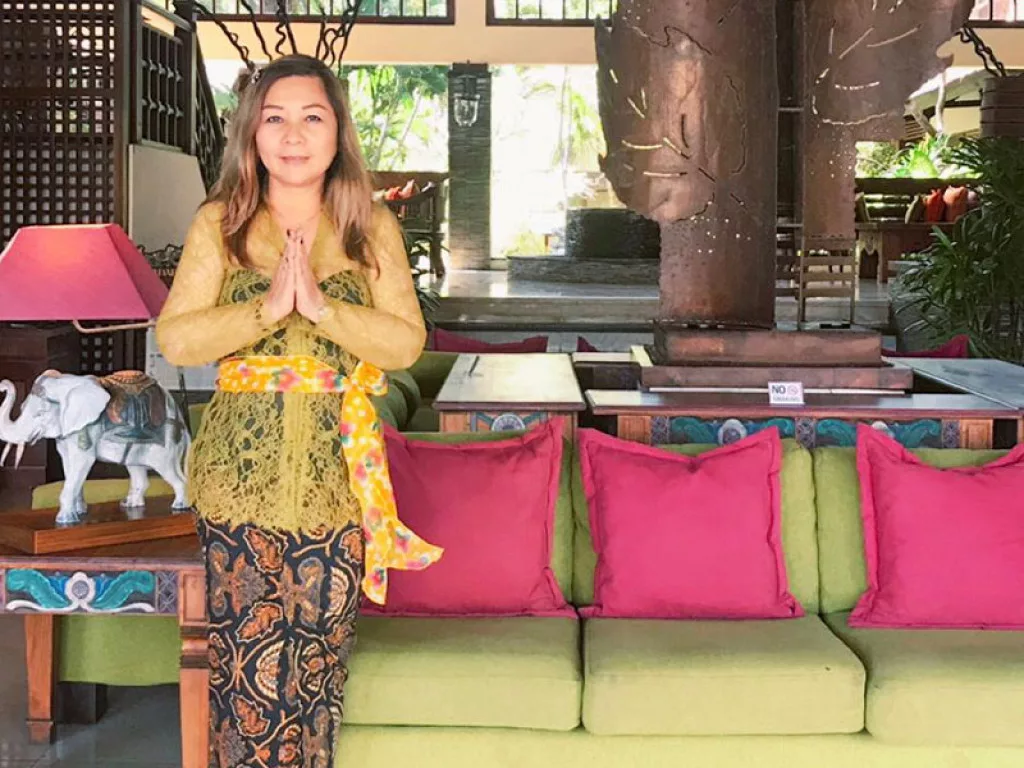 Q&A WITH FRANSISKA HANDOKO, CHAIRWOMAN, BALI HOTELS ASSOCIATION
Can you talk us through the origins of Bali Hotels Association and its objectives?
Fransiska Handoko, Chairwoman (FH): Bali Hotels Association (BHA) is a non-profit organisation established in 2002 after the Bali bombings. Its initial objective was to assist the destination, as well as the Balinese people, through programmes set up for those working in the industry alongside the community in general to rebuild and rebrand the destination. Over the years, the association has evolved based on the challenges and opportunities faced by the destination, demands from our members and their employees, and shifts in industry standards.
How have the association's objectives adapted and adjusted due to the COVID-19 pandemic?
FH: BHA envisions 2023 as a new era for Bali tourism, focusing on quality and thus continuing to advocate service excellence and sustainable best practices in the industry. Over the years, BHA has been actively participating in shaping the tourism landscape in Bali through long term education opportunities, reciprocal hotel-government relations, and various initiatives such as the Sustainable Food Festival, zero waste campaigns, and collaborations with local communities to minimise our environmental footprint. One of BHA's key focuses for 2023 is driving the use of quality local produce by connecting hotel teams with sustainable local suppliers.
What has been done by BHA to drive its new visions?
FH: To assist in driving BHA's vision for 2023, the association has completed several upgrades on its website – balihotelsassociation.com. The upgrade will leverage the current website to BHA members and partners, and continue to provide a trusted voice for future guests coming to Bali.
Website upgrades include the BHA Newsroom section, which was recently revamped with a more user-friendly navigation, allowing member hotels and travellers to easily access accurate and verified travel information. Our Hotels & Resorts section now enables guests to browse star-rated hotels per destination. Essential data and upgraded visuals of each hotel aim to inspire and simplify travel planning, with more information just one click away. A new, more comprehensive BHA Career section will allow member hotels to advertise their job openings and talented candidates to apply directly on the platform, thus reducing the hiring process time.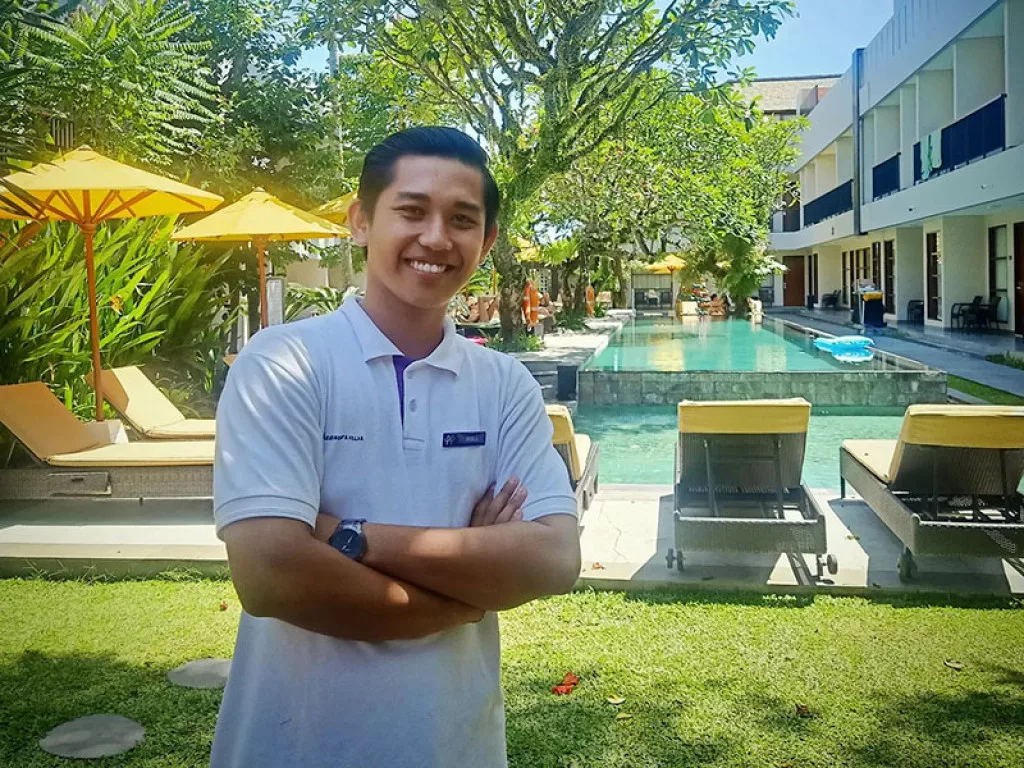 What other programmes does BHA have in relation to the community and marketing?
FH: BHA visits Bali's orphanages three times a year. During each visit, BHA supports the orphanages with school supplies, dried food, clothes and linen donations.
BHA also has CSR wallets, where guests, hotel members and the public can donate cash to support renovation projects and specific needs from the orphanages. BHA members in cooperation with Bali Red Cross also organise blood drive events, which are open to hotel employees, guests and the general public.
In terms of marketing, BHA keeps promoting Bali and its unique culture through targeted social media campaigns. BHA also shares hotel members' posts related to culture, community, local events, as well as activities organised by the association itself.
BHA is also resuming its sales event calendar with the organisation of a Sales Mission to Australia in March 2023, while similar events are currently in the planning stage for other source markets as well.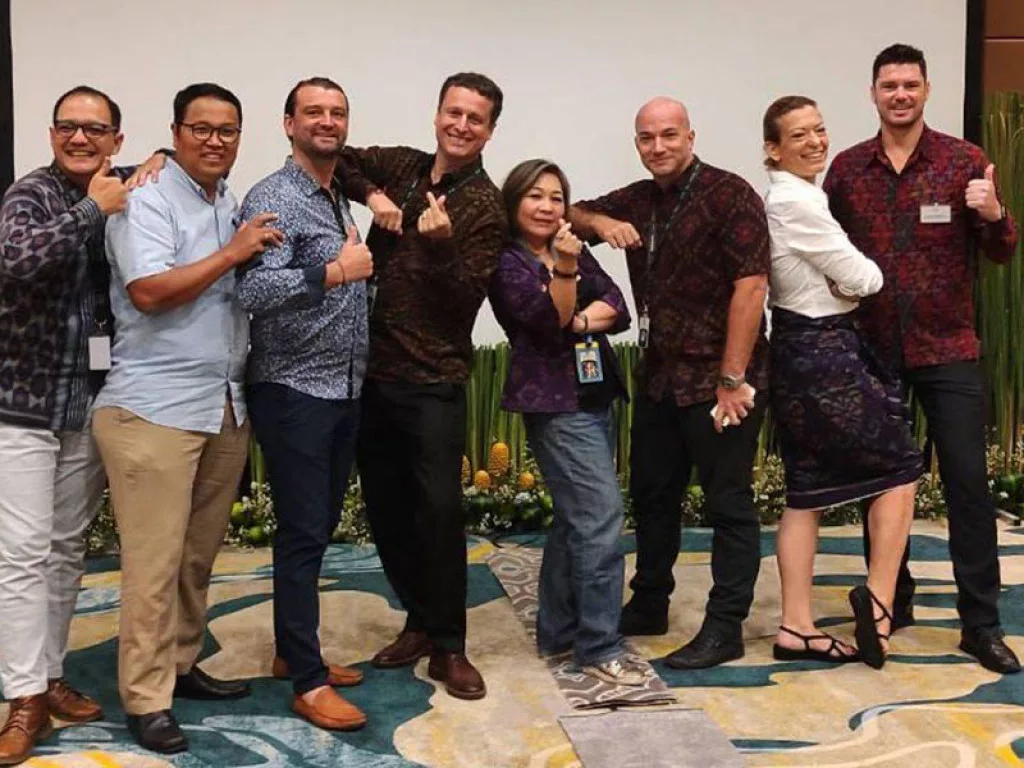 OUTLOOK RECOMMENDS
SLEEP:
FOR AN INDULGENT, ALLURING GETAWAY…
Perched above the tree line and nestled between lush tropical gardens on a pristine cliffside, AYANA Segara Bali introduces a looser kind of luxury.
Designed to allow for sweeping views of Jimbaran Bay at every moment, the rooms at AYANA Segara combine an undeniable sense of cliff top cool with a rich, natural aesthetic of clean, modern lines accented by rich materials that celebrate the local region. Indoor-outdoor spaces are offered with each of the hotel's rooms and suites, complete with private terraces and large nature framing windows that welcome in the sweet smell of lush tropical trees and the cool Indian Ocean breeze.
Mornings at AYANA Segara begin with a hearty breakfast at Karang Restaurant, followed by a selection of mouth-watering Mediterranean dishes alive with colour and organic vegetables. Into the evening, handcrafted cocktails can be enjoyed amidst the glow of unbeatable golden sunsets at Luna, AYANA Segara's newest rooftop bar, or at the largest indoor-outdoor pool in Bali. Located adjacent to AYANA Resort, this new hotel is just a quick tram ride away from AYANA's renowned, one-of-a-kind facilities. There are various restaurants, bars, and entertainment venues strategically located throughout this 90-hectare integrated resort, perfect for a personalised romantic dinner or culinary journey.
SEMINYAK IN FOCUS
Shop, dine and party at Bali's most famous holiday spot, Seminyak. Located between Legian and Canggu, Seminyak is a true melting pot of lavish accommodation, high-end restaurants and exciting beach clubs, flocked to by backpackers and partygoers alike.
Bali's hippest beach town is popular among travellers looking for a more upscale and sophisticated alternative to Kuta when it comes to partying, dining and shopping.
Rapid development in recent years has made Seminyak almost as busy as Kuta without sacrificing its unique character and culture, such as the many street names that derive from the hotels and restaurants first opened in the area.
Of the many international chefs that have settled in Bali to open restaurants, most have done so along the streets of Seminyak. Jalan Laksmana, also known as "Eat Street", is at the heart of a vibrant food scene. Great restaurants of all types can be found throughout the area, including local family-owned eateries known as warungs, making Seminyak the ideal location for food enthusiasts to explore.
Seminyak is also famed for its dazzling sunsets and beautiful beaches, which are adorned with dozens of trendy beach bars and clubs. Offering everything you would expect from an upbeat holiday destination, DJs and bands are invited here from the world over to play for fashionable crowds, who should be aware of a cover charge upon entry at some venues.
Reservations are recommended prior to arrival if you plan to visit the resort's beach clubs, bars or restaurants, as most places are usually full and booked up during sunset hours.
LANDMARK ATTRACTIONS
TIRTA EMPUL TEMPLE
Known locally as Pura Tirta Empul (Holy Spring in Balinese), the temple is considered sacred by the Balinese Hindu community. It sports several holy springs, whose blessed waters are said to purify those who bathe there. Tirta Empul was founded in 926 AD and is still actively used to this day, with tourists welcome to experience and participate in purification rituals at this place of worship.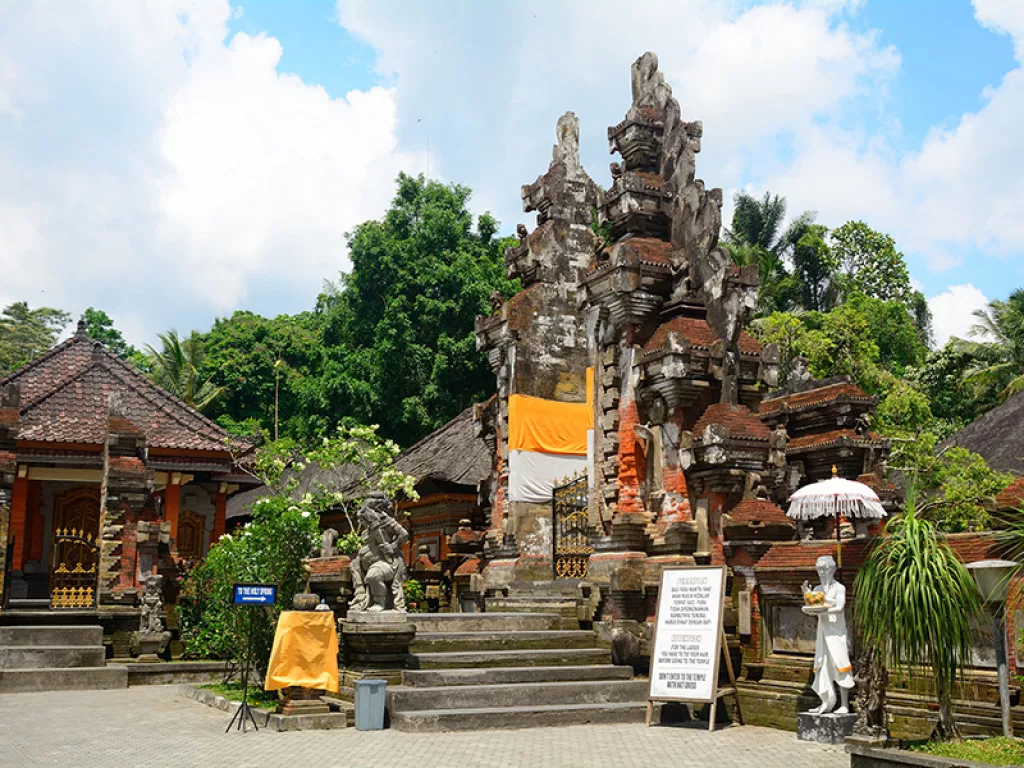 JATILUWIH RICE TERRACES
Bali's largest rice terraces follow the flowing hillside topography of the Batukaru mountain range. The stunning beauty of these rice terraces is manifested in the iconic Subak irrigation system, which has been developed all over the island since the 11th century based on the Hindu belief of being in harmony with nature in order to yield optimal results upon harvesting.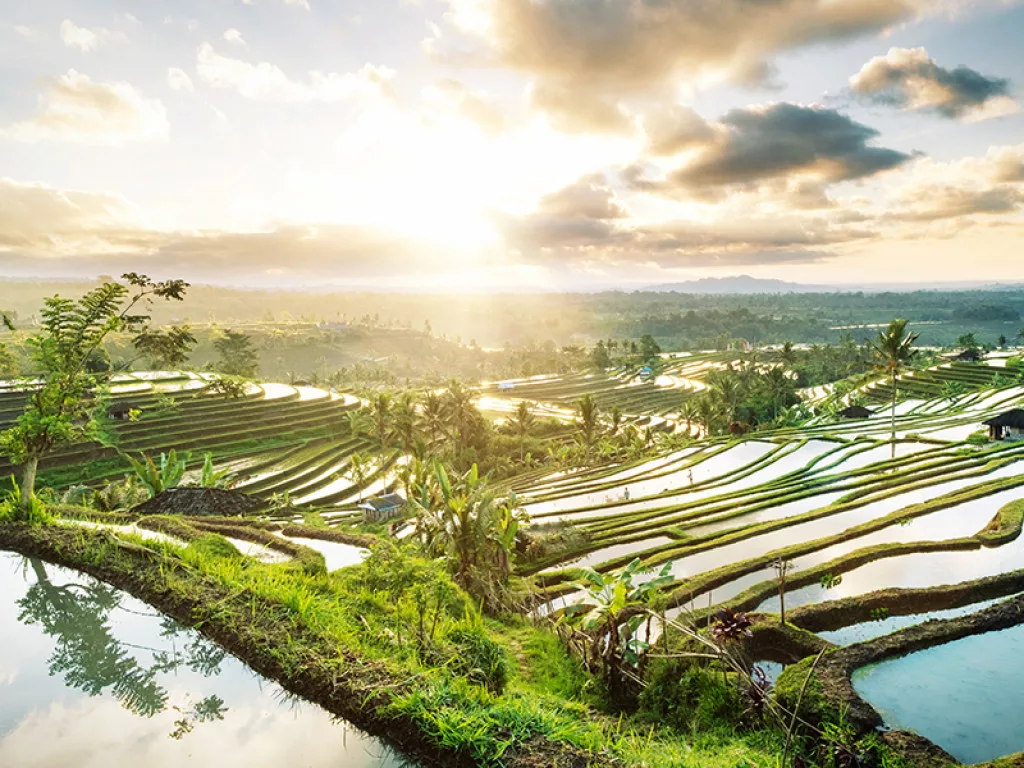 KUTA BEACH
One of the best spots to enjoy Bali's famous sunsets, Kuta Beach is located on the island's southwestern coast. During and after the sun going down, the beach plays host to friendly football and volleyball matches, spontaneous beach bars, and even fire dancers. In the day, surf or swim in the glistening ocean waters, or simply relax on the beach's inviting golden sands.
GETTING TO AND AROUND
Bali is easy to get to from almost anywhere in the world, with many airlines flying directly to the island's only airport, Ngurah Rai International.
Although Bali is relatively small in size, it can take a long time to travel across once you arrive, as there is no metro or rail system, and traffic jams are common in the densely populated southern and central areas.
Those capable on two wheels should therefore consider renting a scooter or motorcycle to visit Bali's swathe of shops, restaurants and beaches at your own pace.
This is both a fun and incredibly affordable option for getting around the island, with a 125cc scooter only costing up to around IDR80,000 per day and fuel prices in Indonesia also being incredibly cheap. It is important, however, to rent from businesses with a good track record, with the newest models, insurance, and good communication.
Alternatively, public buses connect most Balinese towns, though a long journey across the island is likely to be time consuming and involve several changes. Tourist-class bus service routes, however, are operated by Kura-Kura around southern Bali and up to Ubud, an easy and convenient option.
Taxis, meanwhile, are relatively inexpensive in Bali. Bluebird Taxis has a desk outside the arrivals section at Ngurah Rai International Airport, and the journey to your hotel is a fixed rate. Visitors can also rely on ride-hailing apps such as Grab, which are often about half the price of metered taxis.