The glistening gem of the Caribbean Sea, Barbados is an infinitely vibrant island nation possessing a bounty of wondrous natural beauty and gracious hospitality.
BARBADOS
With an unrivalled combination of relaxation spots and tranquil natural beauty, twinned with a cultural passion for all things sport, music, food and historic intrigue, Barbados exists as a buzzing hive of vibrancy and pleasure in all its many forms.
The island is home to a wealth of pristine beaches, cinematically idyllic scenery, delicious food and the friendliest people anywhere in the world.
The beauty of Barbados is that it boasts something for everyone. Whether you're a history buff, veracious foodie, thrill-seeker or a tree-hugger, you will certainly feel right at home in this dazzling tropical haven.
On a purely geographical level it may be a small island, but the possibilities are truly endless, and the overall experience promises to be larger than life in every way.
Each diverse segment of Barbados has its own story – every meal is a culinary celebration, and each day delivers new experiences, discoveries and memories to fuel a lifetime.
Swim with the serene sea turtles, sample the world's oldest recorded rum or take a dip with locals at the natural beach "jacuzzi" Hot Pot. Intrepid visitors can hike through the idyllic East Coast, dine sumptuously along the West Coast and sing karaoke into the early hours of the morning on the fun-loving and raucous South Coast, as all four corners of the island provide fresh excitement and a new transformative experience at every turn.
Alternatively, play dominoes at one of the 1,500 rum shops on the island and dig into some delicious roast breadfruit, dripping in butter from one of the many roadside food stalls.
With such an assorted swathe of activities and experiences on offer, it is no surprise that travellers keep returning fervently every year in their masses. Many tourists may expect Barbados to be a once-in-a-lifetime type of trip, but most quickly discover that it is the kind of place you want to return to, time and time again.
TOURISM INSIGHTS: BARBADOS TOURISM MARKETING
The key functions of Barbados Tourism Marketing Inc. (BTMI) are to promote, assist and facilitate the ongoing and efficient development of all forms of tourism on the island. BTMI designs and implements suitable marketing strategies for the effective promotion of the tourism industry and makes provision for adequate, safe and suitable air and sea passenger transport services to and from Barbados.
Alongside this, the organisation aims to encourage the establishment of high-quality amenities and new facilities which are considered necessary for the total and complete enjoyment of Barbados as a tourist destination, whilst also aiming to carry out and collect a constant stream of market intelligence in order to inform the needs of the tourism industry moving forward.
In this interview with BTMI, we examine the company's goals and visions for the future and discover in detail why Barbados is now considered a truly unmissable destination. Kyle Gittens, Marketing Manager for the organisation also describes to us the vast multitude of experiences and activities available for visitors to the bustling, vibrant island paradise, as well as digging deeper into the new trends currently transforming and influencing the tourism industry as a whole.
Q&A WITH KYLE GITTENS, MARKETING MANAGER, BARBADOS TOURISM MARKETING
Outlook Travel (OT): Why was Barbados Tourism Marketing founded and what was its initial vision?
Kyle Gittens, Marketing Manager (KG): The BTMI serves to position Barbados as the Caribbean's premier tourism destination through captivating marketing strategies. The BTMI prioritises a high-quality travel experience, through the provision of suitable transport services to and from Barbados for passengers travelling by either air or sea. With the holistic development of the industry in mind, the creative team executes thorough market research into the needs of the ideal traveller and gives special focus to ensure the island has the best amenities for an authentic and enjoyable Barbadian stay.
The first positive attempt to organise tourism as a worthwhile industry and to promote Barbados as a winter resort came in 1932 when the Publicity Committee was formed. It was an association of Barbadian businessmen and hoteliers who, in conjunction with the government, underwrote the promotion of Barbados abroad. The committee also encouraged owners of hotels and restaurants to raise their standards and services.
In 1958, in order to promote the tourist trade on a year-round basis the Barbados Tourist Board, a statutory body, was formed. The Board, with offices in London, New York and Toronto, has been carrying out its important tasks by advertising in overseas publications including North American and European prestige magazines.
In 2014, the Barbados government announced its newest division of tourism affairs, the Barbados Tourism Marketing Inc. (BTMI) – a bold new organisation focused on keeping the island top of mind in the dynamic and ever-changing tourism industry.
What are your organisation's current goals?
KG: Our vision sees Barbados elevated to the top of its capacity as a globally competitive, warm-weather destination, with tourism sustainably enhancing the quality of life of visitors and Barbadians together.
How do you promote off-season travel?
KG: We are showing the world that Barbados is indeed a 365-day destination. We have a list of events year-round that are held during the on-season and off-season to promote the destination. For instance, during the off-season we have our Crop Over Festival, which is held from July to August. This festival attracts people from all over the globe including celebrities like Lewis Hamilton and our very own national hero, Rihanna. We also have the Barbados Food and Rum Festival, which is hosted in October and in May there is Rally Barbados where drivers from all over the globe flock to the island to compete.
Are there any interesting projects in the pipeline you wish to highlight?
KG: Yes, we have a number of new and interesting projects in the pipeline and among these is the redevelopment of the historic Sam Lord's Castle on the southeast coast of Barbados which will be a Wyndham Grand property soon, adding more than 400 rooms to our current room stock.
Why, in your opinion, should someone visit Barbados?
KG: Barbados is a diverse destination which offers myriad experiences for every type of traveller. The island is rich in cultural, heritage, sporting, culinary and eco experiences. As the culinary capital of the Caribbean, Barbados has over 400 restaurants and eateries for every foodie to try. Furthermore, it is the birthplace of rum so it's home to the best rum punches and finest rum anywhere in the world.
Barbados is also a sporting destination and a great motorsport island, so there is a range of sporting activities available including karting, eco adventures, nature trails and more to explore. With the most scenic landscapes, Barbados is also the perfect backdrop for a romantic getaway or a destination wedding. There's something for everyone in Barbados.
What trends are transforming the tourism industry in Barbados and how are you utilising them?
KG: One of the main trends that we are utilising to transform Barbados' tourism industry is data. We are utilising the power of data to drive our marketing strategies and strategically engage with target audiences. Barbados Tourism Marketing is partnering with MasterCard International Inc. to be part of its Tourism Insights Tool Platform. Tourism Insights uses machine learning (ML) algorithms and human expertise to capture timely and useful data by MasterCard users, which is then analysed to help track trends and investigate emerging or growing markets. This can be used to increase visitor spend and gain an edge in the very competitive tourism industry. Barbados will be the first country in the Caribbean to adopt the Tourism Insight platform joining locations like Paris, London, Madrid, Seville, Greece, New York and Tokyo.
Are you optimistic about the future of the tourism industry in Barbados?
KG: In conclusion, we are extremely optimistic about the future of tourism in Barbados and building new partnerships in our source markets.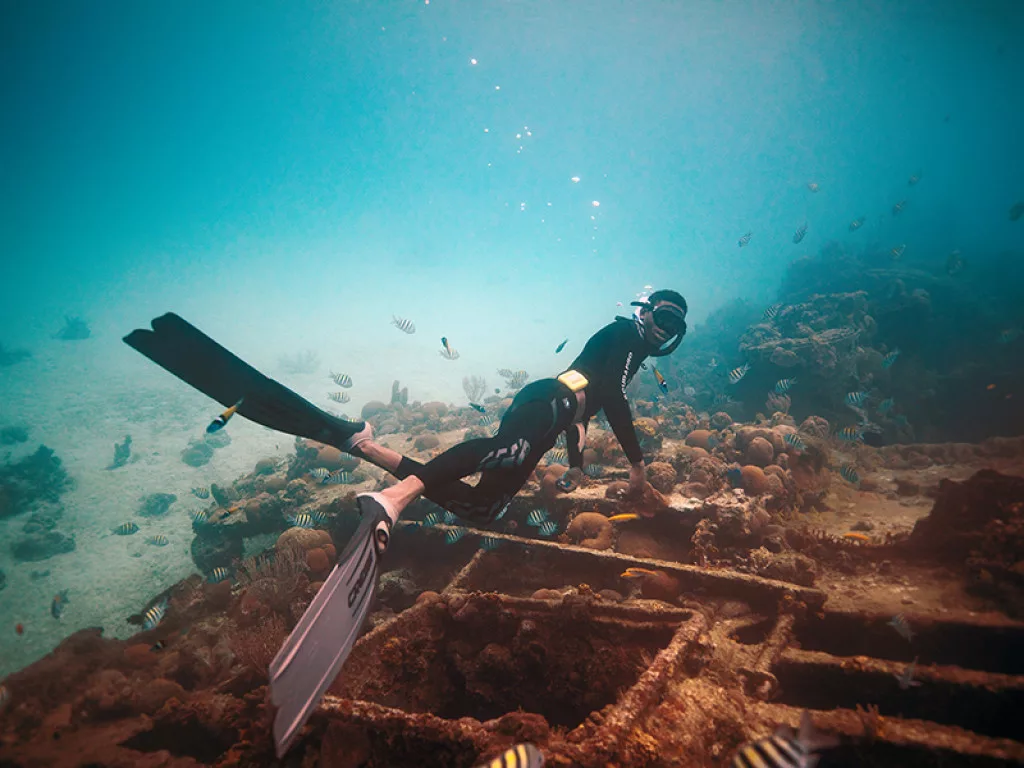 OUTLOOK RECOMMENDS
Do:
For daily dive trips and private boat charters…
Barbados Blue provides a comprehensive range of breathtaking scuba diving classes. Adventurous explorers can rent scuba and snorkelling gear, as well as underwater digital cameras.
A certified PADI 5-Star service, activities include scuba diving, snorkelling, freediving, coral first-aid, water sports and more!
The dive shop is located at the Hilton Hotel on Needhams's Point which gives easy access to both the south and west coasts of Barbados. This is the perfect pursuit for nature enthusiasts and thrill seekers, with convenient hotel pickup available as well.
Barbados Blue Water Sports is also the hub for the volunteer project Save Barbados Coral Reefs, which continues to undertake noble marine conservation work.
For luxury private charter services…
Executive Air Ltd. offers the Caribbean traveller a unique travel option of private or shared charter services throughout the region, as well as non-scheduled flights from its base in Barbados. Intrepid explorers can also peruse a choice of aerial tours of Barbados and snorkelling tours of the distinctly beautiful Grenadines Islands.
For high-octane, adrenaline fuelled driving experiences…
Bushy Park
For a highly reputable, family-owned and customer-friendly luxury retailer…
The Royal Shop boasts over 40 years in the watch and jewellery retail business. With its flagship store in Bridgetown, the capital city of Barbados, visit the exclusive and authorised dealers of Rolex and Tudor timepieces, all at amazing duty-free prices, amongst a relaxing and enjoyable shopping experience.
Sleep:
For an exceptional colonial resort in St. James, Barbados…
Elegant Hotels/Marriott International is situated on the finest stretch of Barbados' elegant west coast, with soaring palm trees, lagoon-style pools and serene tropical gardens. Known for its relaxing atmosphere, its sophisticated ambience extends to all 96 tastefully appointed guest rooms and suites.
For authentic Barbadian culinary experiences throughout your stay…
Barbados Beach Club serves up iconic tastes of the Caribbean with warm Bajan hospitality. Choose from two on-site restaurants offering an array of international cuisine to satisfy your tastebuds throughout the day. Then, enjoy an evening of entertainment every night of your stay at this luxury resort.
BARBADOS IN FOCUS
Cricket
Barbados offers a diverse selection of sports all year round, along with a climate that favours the island's passion for outdoor competitive action. Whether as a tourist you decide to participate or simply lay back and spectate, Barbados' sporting heritage will deeply enrich your Caribbean holiday experience, with the locals' infectious passion for various games proving impossible to resist.
Throughout the year, Barbados hosts a busy calendar of world-class sporting events across the island. However, it is cricket that is the number one national passion and visitors will witness it played by all ages on the crowded streets, all the way to the stunning beaches, as well as by international celebrities on the manicured grounds of the Barbados Cricket Association's esteemed Kensington Oval.
Thousands of Barbadians, and other West Indians, as well as global visitors, flock here to witness powerful batsmen and towering fast bowlers do battle in world-class matches. One of the international capitals of cricket, Barbados always contributes a large contingent to the West Indies cricket team and has produced some of the all-time legends of the sport such as Garry Sobers and Clyde Walcott.
Cricket enthusiasts can always catch a captivating game at almost any time in Barbados, from a crucial International Test Match or One-Day International at Kensington Oval, an exciting local First Division match, or a friendly game on the beach or village field.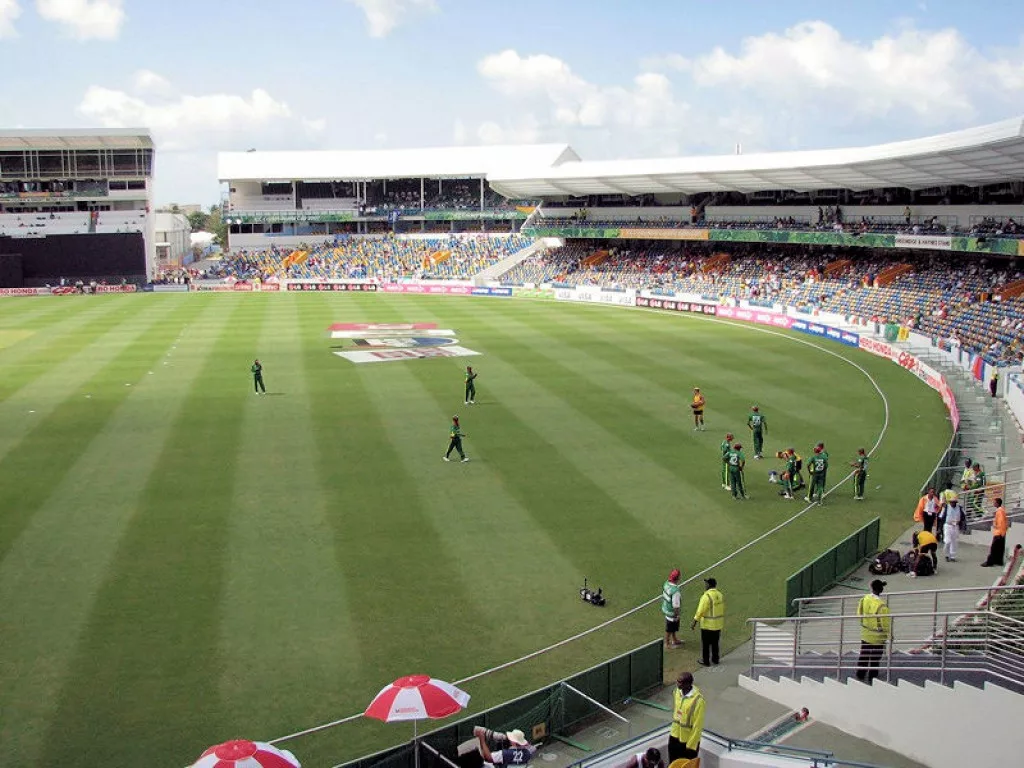 LANDMARK ATTRACTIONS
Rihanna Drive
Located on the outskirts of Bridgetown is the house and community where iconic billionaire businesswoman and world-renowned entertainer Rihanna grew up. Formerly known as Westbury New Road, the name changed in 2017 to celebrate the national hero and share a part of her childhood with the world. This is now a must-visit destination for any avid Rihanna superfan.
The Animal Flower Cave/ Harrison's Cave
Barbados is home to an array of fascinating caves to explore. The island's lone accessible sea cave, given the name "Animal Flower Cave", comes from the sea anemones found in the pools of the cave. Elsewhere, Harrison's Cave is Barbados' greatest natural wonder located in the central uplands of the island. This crystallised, limestone cave is characterised by flowing streams, deep pools of crystal-clear water and towering columns.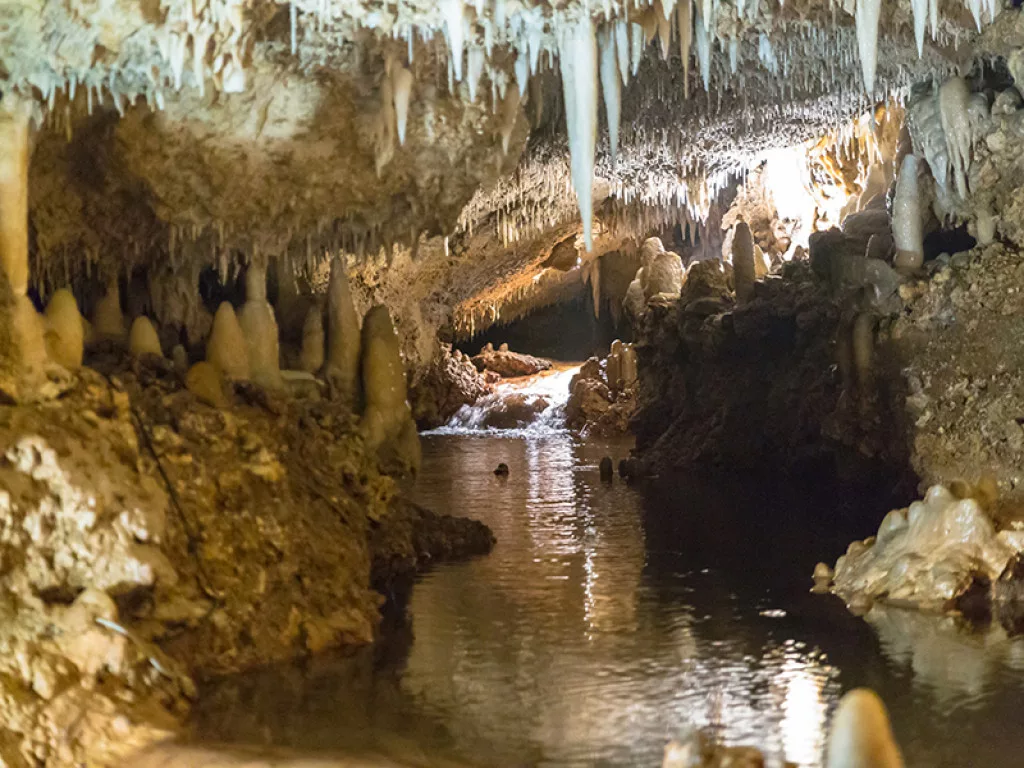 Mount Gay Distillery
Barbados Is the birthplace of rum and the famous location where Mount Gay Rum has been carefully distilled for over 300 years. The Mount Gay distillery is where it all began and through guided tours visitors can enjoy unparalleled access to the working estate, the lands, original well, molasses house, fermentation house, distillation house and bonds.
GETTING TO AND AROUND
Want to enjoy Barbados in a totally different way? Visitors can now travel from site to site on one of the island's many buses. By the time you've reached your hotel or residence, you are guaranteed to have come across a bus, which still remains Barbados' least expensive and convenient method to travel anywhere on the island.
These large buses which are owned by the government of Barbados are hard to miss, painted blue with striped, yellow sides, and they can be found zooming up every major route in both rural and urban Barbados, as regular as clockwork and covering almost every inch of the island.
With direct flights from the UK, US, Canada, and other Caribbean islands, Barbados is easily accessible by air as well as by sea.
As one of the world's top holiday choices, Barbados is a very popular destination, particularly during the winter, due to its radiant Caribbean climate. Every year thousands of visitors board the plane to paradise; flights to Barbados are therefore both frequent and flexible.
Bridgetown is the stunning sea port capital city of the island and welcomes many luxury liners and cruise ships every year where thousands of passengers are decanted with a keen thirst for the full experience of Barbados.
Carnival is the world's most popular cruise line, with 24 ships operating three to 18 day voyages all across the Bahamas and the Caribbean, allowing guests to roam the seas in the ultimate lap of luxury.