Sri Lanka is a small island nation, but packed with cultural, culinary and natural phenomena, home to no fewer than eight UNESCO World Heritage Sites.
SRI LANKA
---
You'll struggle to find a destination as small and navigable as Sri Lanka with so many significant cultural and natural sights.
The country, nestled off the southeast coast of India, houses eight UNESCO World Heritage Sights, the world's oldest living human-planted tree, herds of beautiful Asian elephants and spectacular forest-clad hills – just some of the attractions on offer to visitors.
Formerly known as Ceylon, Sri Lanka has historically served as a vital maritime crossroads in the region, a key outpost for European colonial settlers who traded the likes of tea, rubber and coconut in enormous volumes. In 1948, after almost 150 years of British rule, the country became an independent nation, admitted to the United Nations in 1955.
Today's Sri Lanka welcomes tourists in their millions, visitors won over by the natural diversity, local culture and vibrant cuisine to be found here. It is one of the easiest Asian countries to get around, thanks in part to the proximity of major sites, yet maintains a largely uncrowded feel.
Last but not least are the sandy beaches. Picturesquely golden and surrounding the entire island, you'll never be far from a quiet getaway and world-class surfing and diving scene.
THE BUSINESS END
---
A major impact of the colonial period was to establish Sri Lanka as a prolific producer of three major exports – tea, rubber and coconut.
The British in particular pressed the development of plantation agriculture, although today the production of rice is the most important economic activity of vast numbers of rural Sri Lankans – since independence, paddy production has increased markedly.
Tea is the main plantation crop and a famous national export, with some of the crops grown in higher altitude areas supplying some of the best quality black tea in the world.
A range of liberalisation policies saw some state industry privatised in a bid to attract foreign investment, the tourism trade flourishing under these policies.
Today it is the third largest foreign exchange earner in the country, earning an estimated $4.3 billion in 2018 thanks to a record 2.3 million tourist arrivals. This trend looks set to continue, with estimates suggesting that $223 million of projects were approved last year.
Global hotel chains such as Marriott, Shangri-La, Six Senses, and Mövenpick have all started building or operating hotels in Sri Lanka, joining Hilton which had previously been the only global player in the country.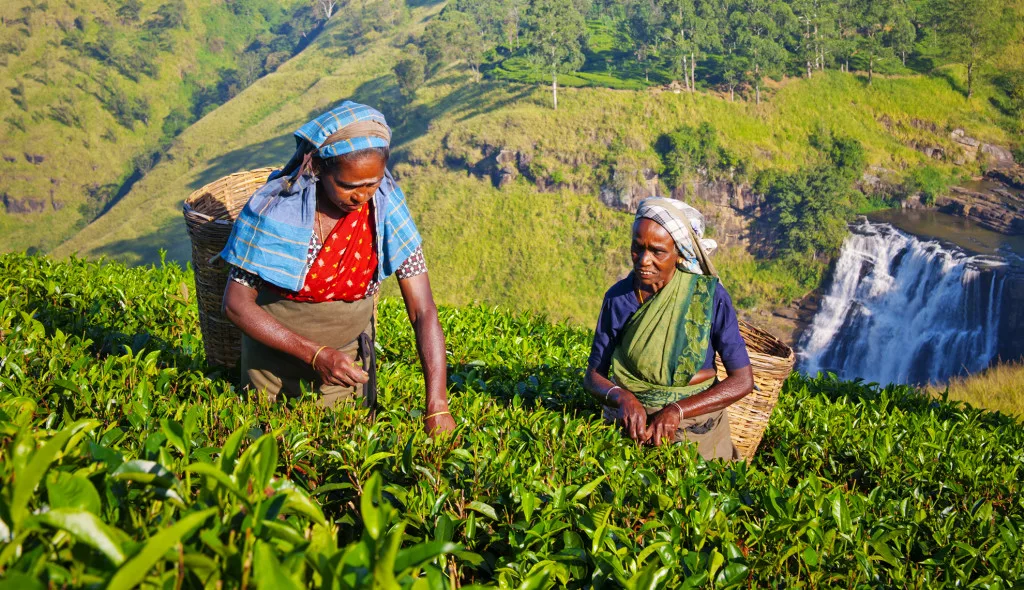 TOURISM INSIGHTS: THE TOURIST HOTELS ASSOCIAITON OF SRI LANKA
---
Operating with a wide remit to promote the tourism and hotels industry in the country, the Tourist Hotels Association of Sri Lanka (THASL) unites the interest of hotels and accommodation providers spread right across the country, its membership around 200.
Sanath Ukwatte is the organisation's President, and he took time out to answer our questions about its work and the tourism scene in Sri Lanka more widely.
Q&A WITH SANATH UKWATTE, PRESIDENT, THASL
Can you firstly talk me through the origins of The Hotels Association of Sri Lanka, how it came about, and its initial vision?
Sanath Ukwatte (SU): The Tourist Hotels Association of Sri Lanka, then known as The Ceylon Tourist Hotels Association, was formed in 1965, a year before the establishment of the Ceylon Tourist Board – the event is celebrated as a significant milestone in the evolvement of the modern tourism industry in Sri Lanka. THASL began with a total of 720 graded rooms with a total bed capacity of 1,200 for the purpose of advancement of the tourism industry. The association has resiliently prevailed in its mission to uplift the local tourism industry in the midst of insurgencies, natural disasters, epidemics and a three-decade long civil war. Today, THASL is the apex body of the entire hotel industry in the country. Its membership presently stands at 200 hotels and resorts located in different parts of the country, comprising reputed international hotel brands, leading local hotel chains, proprietorships and stand-alone properties, ranging from Colombo five-star city hotels to all other star categories including top end boutique properties.
Since inception, how has the organisation developed and progressed in terms of its key objectives and the messages it tries to get across?
(SU): There are five key objectives of the association. First is to promote and foster tourism and the tourist hotel industry in Sri Lanka for the promotion of commerce and economic development of Sri Lanka. Second is to co-operate with the Government of Sri Lanka on all measures for the promotion and improvement of the tourist hotel industry, and to advise the government and any statutory or other authority on appropriate measures and incentives necessary to encourage and stimulate the sector. Third is to organise, finance and participate with local and international organisations for the promotion and improvement of tourism and the hotel industry and for the furtherance of the association's objectives. Fourth is to affiliate with any organisation in Sri Lanka or overseas which have objectives similar to those of this association. And finally, our aim is to do all such things as may be necessary, incidental or conducive to the interests or benefits of tourism in Sri Lanka, to conduct any kind of business with the aim of promoting and increasing the tourism/tourist hotels industry and the benefits of the members of the association.
Why, in your opinion, should someone visit Sri Lanka?
(SU): Sri Lanka is unlike any other country. It has a lot to offer, it is diverse and different. Within a few hours from the airport, you can reach diverse destinations from the warm beaches to the mountains to wildlife parks, bustling life experiences and traditional villages, and UNESCO heritage sites. Sri Lanka is home to the largest mammals in the world – the blue whale and the Asian elephant. Sri Lankans are among the friendliest people in the world and we are warm and welcoming. Sri Lanka is your perfect destination.
What are the best ways of getting around the country?
(SU): If you wish to sight see and experience the local way of life, I would suggest the train. However, for the convenience of time, we have air taxis available to most parts of the country.
What trends are transforming the tourism industry in Sri Lanka at present? How are you responding to these trends?
(SU): We see that visitors are now opting for more experiential and healthy holidays. Visitors are looking for authentic ways to experience the country – they are concerned about the environment and also what they eat. Sri Lanka is developing practices of taking care of the environment and hotels are taking initiatives to ban single use plastic by March 2020. Hotels are also creating authentic Sri Lankan experiences and are incorporating more healthy food in their buffets – vegan buffets are available in most hotels.
How do you see Sri Lanka developing as a business travel hub over the next year to two years?
(SU): Sri Lanka needs a lot of infrastructure development to accommodate MICE and large events. At the moment, we have the BMICH and the Nelum Pokuna that are capable of hosting large conference and events. However, this will not suffice, but I do believe that as the demand for Sri Lanka grows the infrastructure too will develop. Sri Lanka's strategic location connecting the two sides of the world serves for its advantage – we are a part of the One Belt One Road project which aims to invest in infrastructure and other services to increase connectivity from Asia to beyond. Also, projects like Colombo Port City can potentially develop Sri Lanka into an economically vibrant Indian Ocean hub. There are many hotel projects due to come up in Sri Lanka in the next few years. Over 300 new hotel projects have been approved by the government which will add approximately 20,000 rooms nights offering a more diverse product for visitors.
Are you optimistic about the future of the tourism industry in Sri Lanka?
(SU): Yes, despite the recent unfortunate incidents, I am very positive that we will bounce back and the tourism industry will flourish in time to come.
COLOMBO IN FOCUS
---
Colombo is the capital of Sri Lanka and carries with it a long history as a port on the ancient east to west trading routes, ruled successively by the Portuguese, Dutch and British colonialists who realised its strategic value.
Subject to a modern and ongoing construction boom, Colombo's skyline is an ever-evolving mix of modern and colonial influences.
Awash with markets, galleries and shops, the Sri Lankan capital is also one of the country's most exciting places to eat and drink, with local food and tiny cafes forming a highlight for any visitor. Street food is also notoriously good here, and well worth trying out.
The National Museum is a must-visit, with galleries dating back to 1877 and a ninth century stone Buddha greeting guests on arrival. Presented inside are numerous exhibitions of arts, carvings and paraphernalia such as swords and guns.
On the business side of things, Colombo is undoubtedly the most important economic centre in Sri Lanka.
The Sri Lanka Exhibition & Convention Centre is conveniently located around 20 kilometres away from Bandaranaike International Airport, and just 200 metres from the country's highest building, the World Trade Centre. The meetings and events venue offers around 4,000 square metres of space.
OUTLOOK RECOMMENDS
ACCOMODATION
---
Situated around 45 minutes from Bandaranaike International Airport, the Hilton Colombo is located in the heart of the Sri Lankan capital's business district. As well as spacious rooms, the hotel offers a grand ballroom which can seat up to 900 people, as well as several other business and meetings facilities.
Centara Ceysands Resort and Spa
FOOD AND DRINK
---
NATURE
---
MUSEUMS
---
GETTING TO AND AROUND
---
The major transit hub serving Sri Lanka is Bandaranaike International Airport, sat 30 kilometres north of Colombo.
SriLankan Airlines is the country's national carrier, operating a vast network across Asia and into the Middle East with a safety record comparable to many well-respected international airlines. Local flights are mostly served by Cinnamon Air.
Mattala Rajapaksa International Airport is near the south coast, 15 kilometres north of Hambantota, but is something of a ghost town with just one scheduled flight to Dubai being operated each day.
Once landed in the country, the quickest way to get up and down to the major settlements is by getting on another aircraft. However, these are infrequent and can be expensive, so public transport represents a more affordable and frequent bet.
Trains are tipped as the best way to travel longer distances and provide a great way to see the Sri Lankan countryside. Although these can be slow, they are very reasonably priced and cover most major towns and cities on three major rail lines.
Buses are another option. Covering 80 percent of the nation's road network, routes are operated by state and private organisations, the latter often using more modern vehicles with air conditioning.