As the official body responsible for promoting Nicaragua on a global scale as a go-to tourist destination, the Nicaraguan Tourism Board (INTUR) offers some expert insight into why this Central American gem should be top of your travel wish list. Minister, Yaosca Calderón, tells us more.
Q&A WITH YAOSCA CALDERON, MINISTER, NICARAGUAN TOURISM BOARD
---
Firstly, could you provide us with a brief introduction to INTUR and your goals for 2023?
Yaosca Calderón, Minister (YC): In addition to showcasing Nicaragua as a worldwide tourist destination, the Nicaraguan Tourism Board (INTUR) coordinates and facilitates the effective growth and sustainable development of the country's tourism industry as a priority of the government, maintaining a balance between human, economic and environmental protection and increasing the flow of tourism with an emphasis on small and medium businesses.
This year, we are working closely with our priority markets of Latin America, North America and Europe, and soon we will start branching into the Chinese market. We are also engaged in our international strategic plan where the country will be participating in fairs, roadshows and collaborations around the world, with new alliances with airlines and promotional activities through the Central American Tourism Promotion Agency (CATA).
In your opinion, why should someone visit Nicaragua?
YC: Nicaragua offers the hospitality of its people and a friendly way of life that is manifested in security, how the country welcomes tourists, and the tranquillity of its environment, which translates into a feeling of well-being, peace and harmony.
But we also offer many activities. Nicaragua has a wealth of natural treasures, like our lakes, lagoons, volcanoes, waterfalls, mountains, and natural reserves. If you are looking for adventure tourism, Nicaragua has it all, including rappelling, trekking, hiking, kayaking, and our most popular activity – sandboarding down the active Cerro Negro volcano.
For those who love the sun and the beach, Nicaragua is surrounded by the Pacific Ocean and the Caribbean Sea. The beaches of the Pacific are perfect for surfing, while the Caribbean side is ideal for diving and snorkelling.
Our colonial cities are another reason to visit, including the stunning destinations of Granada and León which were founded in 1524 and preserve the architecture and colonial style from the arrival of the Spanish.
Finally, our delicious gastronomy is truly diverse, depending on which part of the country you are in. In the Pacific region, typical food is based on corn products, while the Caribbean primarily relies on coconut milk and oil, with a rich variety of seafood wherever you are.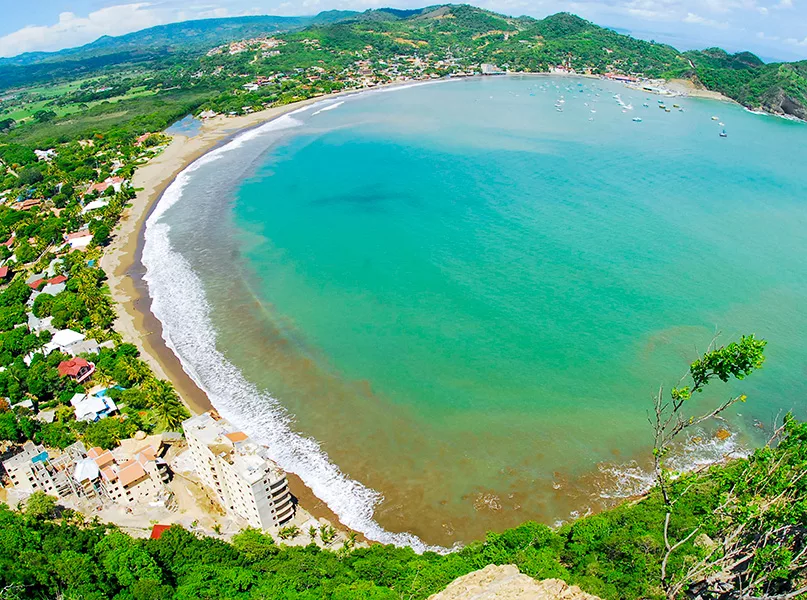 Could you name one overlooked spot in the country that you would recommend to a first-time visitor?
YC: It´s difficult to list only one spot, but I would highly recommend Ometepe Island. The island is a Biosphere Reserve located on Lake Nicaragua, and has two volcanoes, Concepción and Maderas. You must also visit the Corn Islands in the Southern Caribbean region of Nicaragua, which are a paradise with crystal clear waters and white sand. If you prefer something closer to the capital, I recommend the Patrimonial City of Granada, with its colourful streets and churches that boast authentic architecture. For a unique experience, try the Masaya Volcano, where you can see a real lava flow in motion at night.
How does tourism in Nicaragua incorporate sustainable or eco-friendly travel experiences?
YC: Nicaragua has developed a strategy of responsible, sustainable, inclusive and accessible tourism for all, where people are at the centre of all our policies and strategies. The development of rural community tourism is promoted to seek the benefit of the communities and the well-being of the environment, in addition to rescuing and enhancing our natural and cultural attractions that offer an experiential encounter for tourists.
What are some of the other major trends transforming tourism in the country?
YC: The coordinated work model between the public and private sectors, implemented by our government, has encouraged entrepreneurship in our country. As a result, the local economy has been revitalised throughout the territory, working directly and in accompaniment with protagonists in all areas of their development. This includes the creation and conditioning of new tourist products, such as 12 nationwide tourist routes. Economic benefits, training, participation in fairs, meetings, and worktables to market their products have allowed the continued motivation of Nicaragua's economic sector.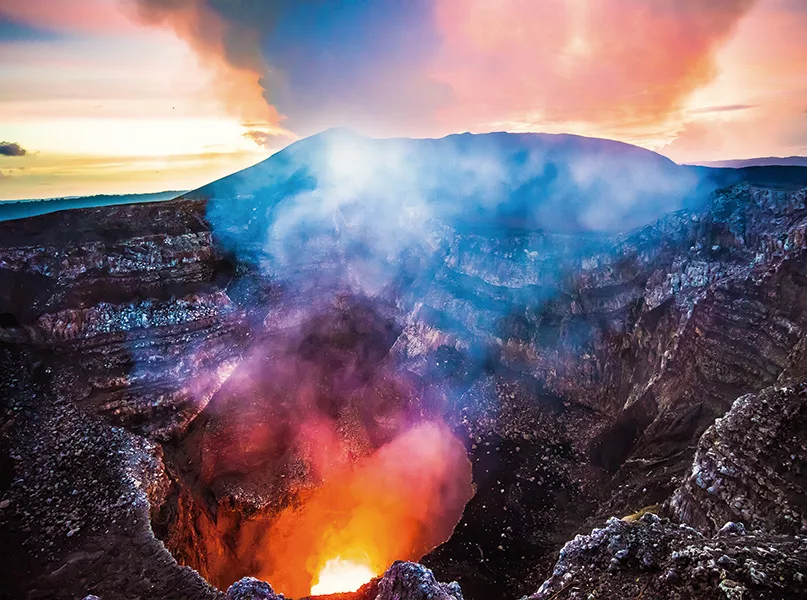 Are you optimistic for the future of tourism in Nicaragua and how do you forecast its development?
YC: Tourism in Nicaragua is growing. We have exceeded the levels of tourist arrivals in comparison with the COVID-19 pandemic period, and our air connections with priority markets have been restored. It is a gradual and positive process in which various tourism products have been created in coordination with the private sector, working and providing support to improve and strengthen conditions for Nicaraguan families and international tourists.
Finally, what makes 2023/24 the ideal time to visit Nicaragua?
YC: Our privileged geographical location, good security, excellent roads, exceptional year-round climate, natural beauty, infrastructure, and new hotel investments all position Nicaragua as an attractive destination to live an enriching and unique experience. Every corner of the country has something to surprise you and I can assure that you will be warmly welcomed by the Nicaraguan people.