An unspoilt Eden of soaring volcanoes, otherworldly wilderness and charming hospitality, buckle up for adventure in Central America's underrated gem of Nicaragua.
NICARAGUA
---
As the largest country in Central America, Nicaragua's greatest calling card is how it preserves the authentic character of the Nicaraguans. Indeed, this is a country that prides itself on congeniality and its exceptionally welcoming attitude to visitors and guests. As such, those who do come here are rewarded with the warm hospitality of its people – known locally as 'Nicas' – and a sense of having discovered a hidden gem beyond the reaches of mainstream tourism.
Undeniably, Nicaragua's appeal lies in its cornucopia of natural wonders, ranging from pristine rainforests to towering active volcanoes, golden sand beaches and cloudforest reserves that support a kaleidoscopic array of flora and fauna, with the likes of toucans, jaguars, sloths, and sea turtles gliding amongst the coral reefs of the Caribbean coast.
Sun-seekers and beach bums will rejoice in the swathe of beaches along the country's two coastlines. While the Caribbean coast is a haven for snorkelling and diving, including the breath-taking Corn Islands, the historic base of British buccaneers, the majority of Nicaraguans reside in the western Pacific region between the coast and the oft-overlooked capital of Managua. Here, you will find a landscape with over 20 volcanoes and the two largest lakes in Central America, before reaching the coast and its popular surfing enclaves such as San Juan del Sur. It is easy to see where the moniker of 'the land of lakes and volcanoes' originates.
Although the entire country is a captivating cultural footprint of colonial cities, tantalising food and folk traditions embodied by a colourful arts and crafts scene, be sure to start or end your visit with a day in Managua – not just for its urban appeal, but as a gateway to some of the country's most impressive natural sights.
TOURISM INSIGHTS: NICARAGUAN TOURISM BOARD (INTUR)
---
As the official body responsible for promoting Nicaragua on a global scale as a go-to tourist destination, the Nicaraguan Tourism Board (INTUR) offers some expert insight into why this Central American gem should be top of your travel wish list. Minister, Yaosca Calderón, tells us more.
Firstly, could you provide us with a brief introduction to INTUR and your goals for 2023?
Yaosca Calderón, Minister (YC): In addition to showcasing Nicaragua as a worldwide tourist destination, INTUR coordinates and facilitates the effective growth and sustainable development of the country's tourism industry as a priority of the government, maintaining a balance between human, economic and environmental protection and increasing the flow of tourism with an emphasis on small and medium businesses.
This year, we are working closely with our priority markets of Latin America, North America and Europe, and soon we will start branching into the Chinese market. We are also engaged in our international strategic plan where the country will be participating in fairs, roadshows and collaborations around the world, with new alliances with airlines and promotional activities through the Central American Tourism Promotion Agency (CATA).
In your opinion, why should someone visit Nicaragua?
YC: Nicaragua offers the hospitality of its people and a friendly way of life that is manifested in security, how the country welcomes tourists, and the tranquillity of its environment, which translates into a feeling of well-being, peace and harmony.
But we also offer many activities. Nicaragua has a wealth of natural treasures, like our lakes, lagoons, volcanoes, waterfalls, mountains, and natural reserves. If you are looking for adventure tourism, Nicaragua has it all, including rappelling, trekking, hiking, kayaking, and our most popular activity – sandboarding down the active Cerro Negro volcano.
For those who love the sun and the beach, Nicaragua is surrounded by the Pacific Ocean and the Caribbean Sea. The beaches of the Pacific are perfect for surfing, while the Caribbean side is ideal for diving and snorkelling.
Our colonial cities are another reason to visit, including the stunning destinations of Granada and León which were founded in 1524 and preserve the architecture and colonial style from the arrival of the Spanish.
Finally, our delicious gastronomy is truly diverse, depending on which part of the country you are in. In the Pacific region, typical food is based on corn products, while the Caribbean primarily relies on coconut milk and oil, with a rich variety of seafood wherever you are.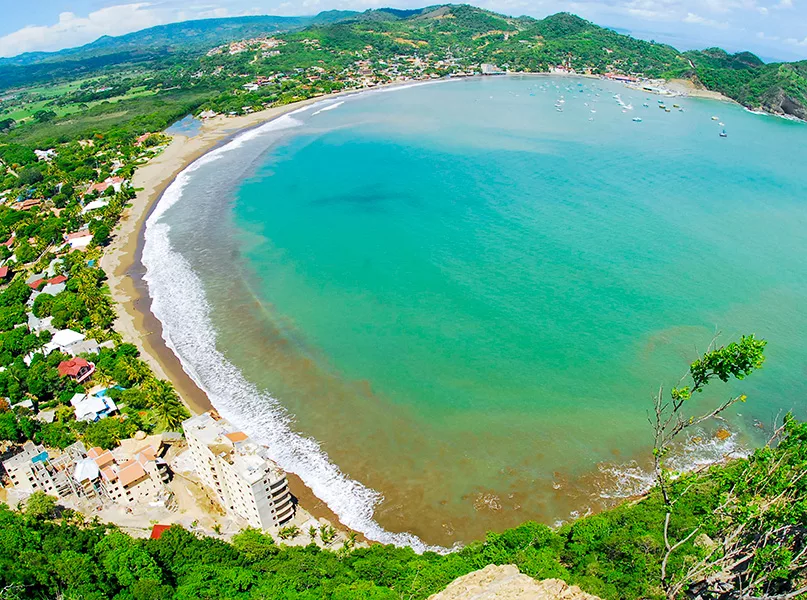 Could you name one overlooked spot in the country that you would recommend to a first-time visitor?
YC: It´s difficult to list only one spot, but I would highly recommend Ometepe Island. The island is a Biosphere Reserve located on Lake Nicaragua, and has two volcanoes, Concepción and Maderas. You must also visit the Corn Islands in the Southern Caribbean region of Nicaragua, which are a paradise with crystal clear waters and white sand. If you prefer something closer to the capital, I recommend the Patrimonial City of Granada, with its colourful streets and churches that boast authentic architecture. For a unique experience, try the Masaya Volcano, where you can see a real lava flow in motion at night.
How does tourism in Nicaragua incorporate sustainable or eco-friendly travel experiences?
YC: Nicaragua has developed a strategy of responsible, sustainable, inclusive and accessible tourism for all, where people are at the centre of all our policies and strategies. The development of rural community tourism is promoted to seek the benefit of the communities and the well-being of the environment, in addition to rescuing and enhancing our natural and cultural attractions that offer an experiential encounter for tourists.
What are some of the other major trends transforming tourism in the country?
YC: The coordinated work model between the public and private sectors, implemented by our government, has encouraged entrepreneurship in our country. As a result, the local economy has been revitalised throughout the territory, working directly and in accompaniment with protagonists in all areas of their development. This includes the creation and conditioning of new tourist products, such as 12 nationwide tourist routes. Economic benefits, training, participation in fairs, meetings, and worktables to market their products have allowed the continued motivation of Nicaragua's economic sector.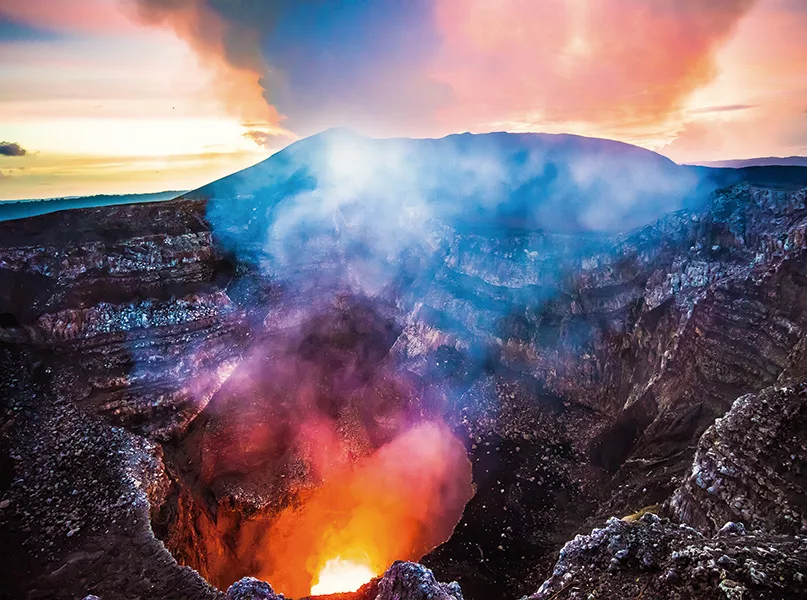 Are you optimistic for the future of tourism in Nicaragua and how do you forecast its development?
YC: Tourism in Nicaragua is growing. We have exceeded the levels of tourist arrivals in comparison with the COVID-19 pandemic period, and our air connections with priority markets have been restored. It is a gradual and positive process in which various tourism products have been created in coordination with the private sector, working and providing support to improve and strengthen conditions for Nicaraguan families and international tourists.
Finally, what makes 2023/24 the ideal time to visit Nicaragua?
YC: Our privileged geographical location, good security, excellent roads, exceptional year-round climate, natural beauty, infrastructure, and new hotel investments all position Nicaragua as an attractive destination to live an enriching and unique experience. Every corner of the country has something to surprise you and I can assure that you will be warmly welcomed by the Nicaraguan people.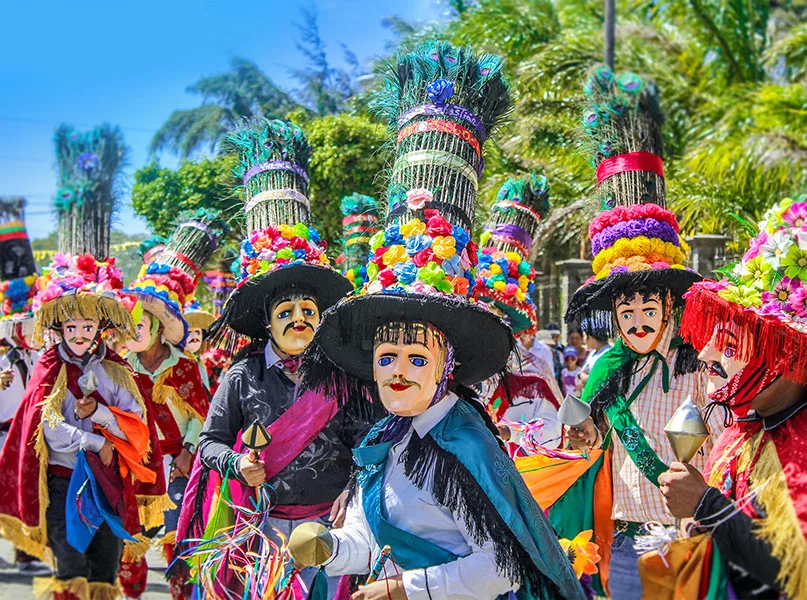 NICARAGUA'S COLONIAL CITIES IN FOCUS
---
Nicaragua is unique in having been colonised by both the Spanish and the British. Today, this historic legacy is best appreciated in the architectural splendour of the country's cities and churches, which have been constructed on these lands over the past 300 years.
Founded in 1524, Granada is the oldest city in Nicaragua and stands out as one of its most popular attractions. Its cobblestone streets, lined with houses clad with elegant, sweeping balconies and vast double doors, are like wandering through a time capsule into a bygone era. Many tourists choose to use Granada as a base for their stay in Nicaragua, thanks to its historic attractions, laidback café culture, and proximity to other locations in the surrounding countryside, such as the Parque Nacional Archipiélago Zapatera, which is home to one of the most impressive collections of petroglyphs and statues in the country.
An equally appealing magnet to those seeking to explore Nicaragua's colonial history, is the creative and cosmopolitan city of Santiago de los Caballeros de León, more commonly known as León. As Nicaragua's second largest city, located just 93 kilometres from the capital of Managua, León is known as the University City, thanks to its vibrant student population. Visually, it stands out for its evocative array of Baroque churches, quaint cobbled lanes and faded mansions. León is also renowned for its political history, once considered the passionate home of revolution in Nicaragua. Today, it celebrates a burgeoning reputation as a cultural capital that hosts art collections, eclectic gastronomy, captivating nightlife and an edgy student scene.
Both of these colonial cities encapsulate the combination of religion and history and blossom into places of pilgrimage during Holy Week. Throughout both Granada and León, visitors cannot help but admire the majestic beauty of their foundations and the captivating melange of pre-Columbian cultures merged with European influences.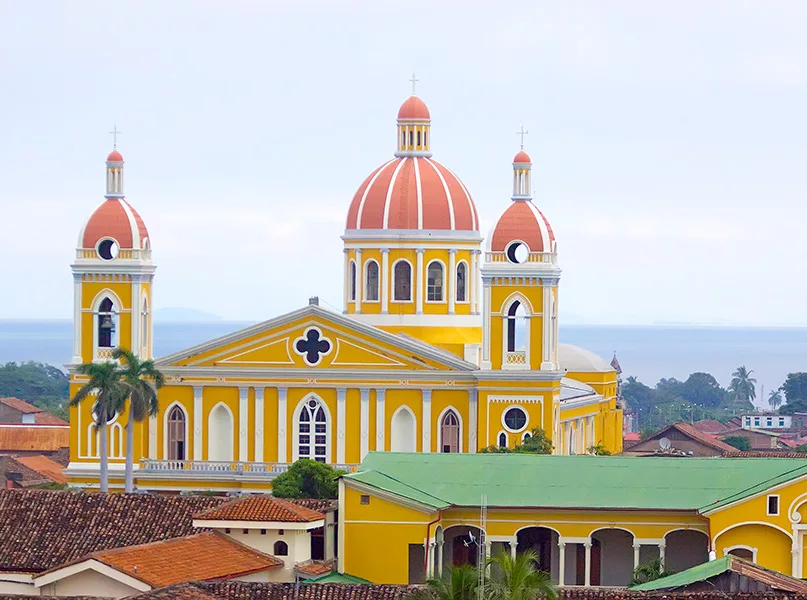 LANDMARK ATTRACTIONS
---
San Juan del Sur
A surf lover's paradise, this rustic fishing village boasts an undeniable laidback charm and the best beaches in Nicaragua. Found on the Pacific Coast, spanning a horseshoe-shaped bay bordered by rainforest choked mountains, turtles can be seen hatching on these golden beaches between September and April. The bustling port town also showcases an array of hotels and restaurants, and a lively nightlife scene.
Ometepe Island
The largest freshwater island in the world, Ometepe can be found on the inland sea of Lake Nicaragua. An unspoilt Eden of natural wonders and pristine landscapes – thanks to its isolated location reached only by regular ferries and its protected status as a Biosphere Reserve – the island's silhouette is defined by the two soaring volcanoes of Maderas and Concepción.
Cerro Negro
As Nicaragua's youngest volcano, a climb up Cerro Negro should feature on the itinerary of any thrillseeker. Located in the department of León, adrenaline junkies flock here to sandboard down its dramatic slopes on narrow wooden planks, reaching speeds of up to 60 kilometres per hour. Other thrills include mountain biking, hiking, or simply admiring the jaw dropping panoramic views.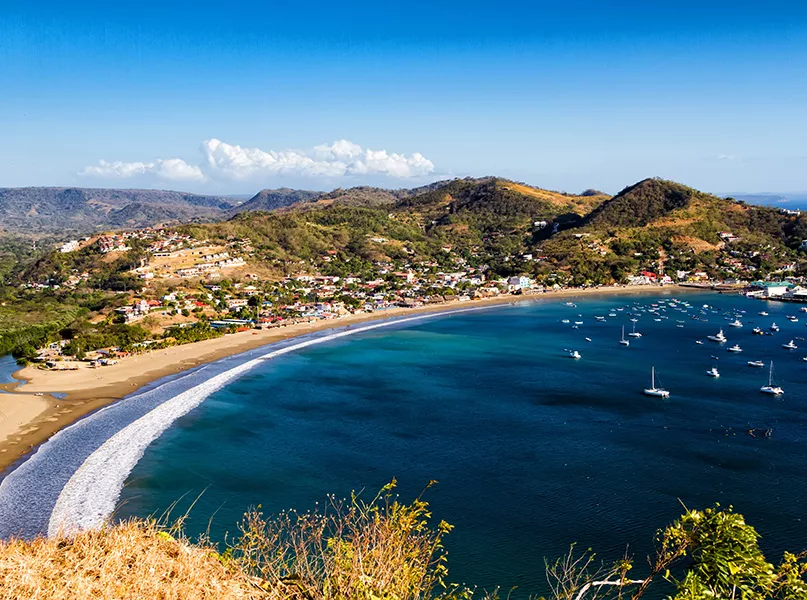 GETTING THERE AND AROUND
---
Augusto C. Sandino International Airport (MGA), located just nine kilometres outside the city of Managua, is Nicaragua's primary transport hub. Connecting flights from neighbouring capitals land here, alongside strategic international connections with direct services from major US cities including Houston, Atlanta and Miami.
For getting around the country itself, you may choose to do so either by plane, boat, car rental or bus. MGA is the hub for most domestic flights, which are the best way to reach further flung destinations such as the Corn Islands and Puerto Cabezas.
Managua itself is famously difficult to navigate, and taxi hire here is generally considered the most effective option. This is also car hire central for those seeking independence in exploring the country at their leisure. Nicaragua generally boasts a good road network, particularly thanks to the Pan-American Highway, although inevitably, more rural destinations may require journeying along rustic dirt tracks. Alternatively, bus travel is a fantastically feasible and budget-friendly option, with a well-connected network running throughout the country. This can range from comfortable air-conditioned inter-city coaches to minivans or the local buses that make use of iconic yellow North American school buses. Although the latter may not be the most comfortable or quickest means of travel, it is sure to provide an unforgettable and authentic Nicaraguan experience.
It is likely that at some stage, your Nicaragua itinerary will include boat travel, since this provides an essential link for navigating the country's lakes and waterways, especially along the Atlantic Coast. Typically used by tourists, a cargo boat connects Granada and San Carlos, bypassing Ometepe Island, while smaller vessels – known locally as pangas – serve routes between Bluefields and Pearl Lagoon or El Rama.