Salto de Jimenoa Uno
---
This is the most picturesque of the three waterfalls near Jarabacoa. In fact, it is so photogenic that the opening scene of Jurassic Park was filmed here! The 60-metre cascade tumbles into a natural pool below. On a sweltering day, the cool, crystal-clear water invites you to swim with the surrounding rainforest, adding to the ambience. This serene and natural oasis is perfect for connecting with the Dominican Republic's dramatic landscape, and the scenic views are the perfect opportunity for photographers and nature enthusiasts.
Colonial Zone
---
The UNESCO World Heritage Site is the historic heart of Santo Domingo. It is renowned for its well-preserved colonial architecture and impressive landmarks such as Catedral Primada de America – the first cathedral in the Americas. The European settlement hosts cultural events and festivals throughout the year and has a beautiful square lined with restaurants and cafés overlooking the Ozama River. It is advisable to book a guided tour, which can provide stories to appreciate the country's heritage fully.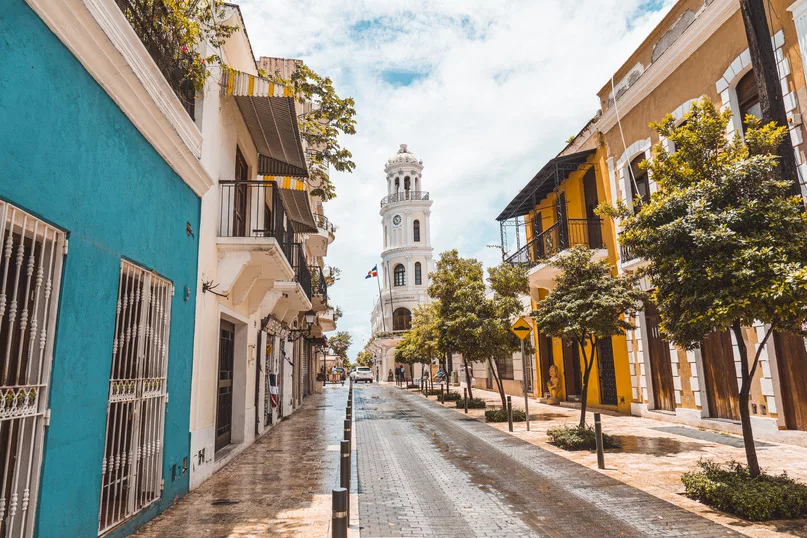 Parque Nacional del Este (Eastern National Park)
---
This national park is home to diverse ecosystems, including 500 flower species and 300 birds. Beaches, tropical forests, and marine life all comprise this varied landscape. It's an excellent place for hiking, bird watching, and snorkelling. During the walk, you will be privileged to see protected species, such as the sea grape, the autograph tree, and the kiawe tree, and endangered species, such as the Hispaniola solenodon.