Do:
---
FOR AN EXCITING EXCURSION…
Cayo Levantado, also known as Bacardi Island, in Samaná Bay, is so-called due to a commercial the famous rum brand's iconic commercial being filmed here. Boat taxis depart regularly from the Samaná port on the Avenida Marina. Spend the day swimming, sunbathing, kayaking, or paddle boarding, and enjoy the fresh fish.
FOR A CLIMB WITH A VISTA…
Pico Duarte is the highest peak in the Caribbean, and hiking to its summit is a challenging but rewarding adventure for outdoor aficionados. The hike offers spectacular views of the Dominican Republic's mountainous interior.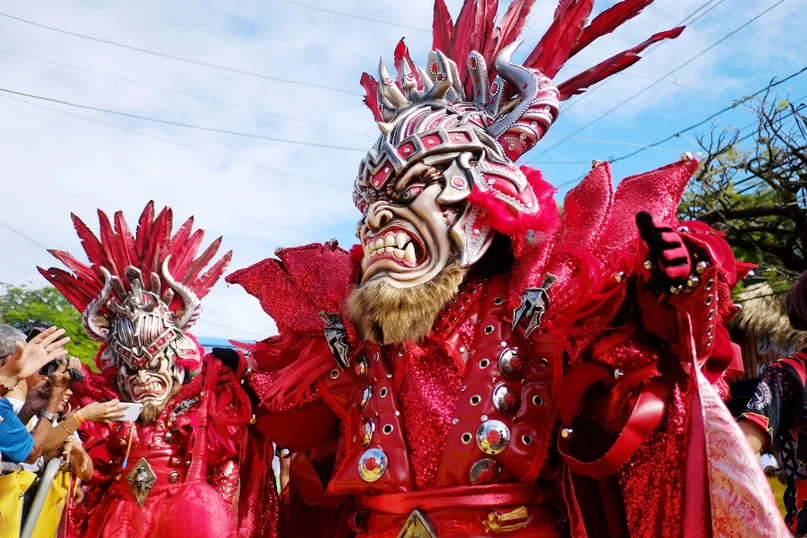 Eat:
---
FOR UNIQUE AND ELEGANT DINING…
AAA Three Diamond Award-winning La Yola Restaurant serves the freshest Mediterranean cuisine and seafood. Modelled on a fishing boat, the restaurant is perched on the sea at the Marina Puntacana Resort & Club, combining magnificent surroundings with sensational food.
The gated beachfront resort has a choice of accommodations in convenient locations, including the only AAA Five Diamond awarded hotel in the Dominican Republic, offering privacy, elegance, and personal service; it also features Oscar de la Renta's first resort boutique. The Six Senses Spa will relax, revive, and rejuvenate, and there are plenty of activities with the golfing experience and three miles of white sandy shoreline.
FOR TRADITIONAL DISHES WITH A TWIST…
Buche Perico pays tribute to Dominican gastronomy in one of the city's colonial-style buildings, once an old foundry. Spread under a magnificent glasshouse which lights up when night falls the restaurant's menu whets your appetite with fish ceviche, octopus carpaccio, fresh tuna served with saffron risotto, and the signature Buche Perico – a Moca corn and sausage stew.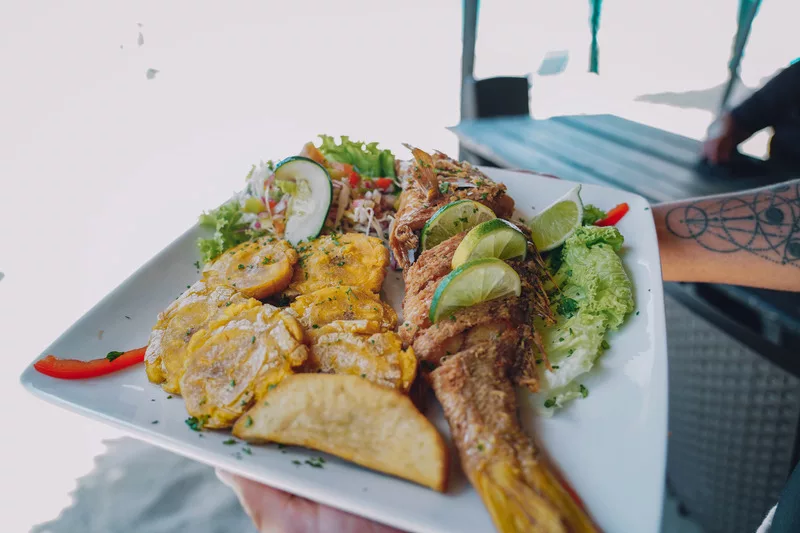 Sleep:
---
For Beachfront opulence…
In a gated community, luxury villas are dotted around a pastoral terrain spanning 250 acres, where nature meets Caribbean elegance at the Sea Horse Ranch.
The prestigious and tranquil resort has upscale villas with private pools, and some have ocean views. The spacious accommodation resembles a lavish private home with high-quality finishes and attention to detail.
Located in Cabarete, the resort includes a range of amenities and full concierge service. It is also conveniently close to Gregorio Luperón International Airport in Puerto Plata.
Enjoy dining in one of the best sunset settings in the area at The Beach Club, a gourmet oceanfront with panoramic views. Its seasonal menu is influenced by flavours from around the world including the Mediterranean and Caribbean.
There are also opportunities to relax and unwind in one of the secluded private beach coves or refresh yourself with a swim in the pool. If you are feeling more adventurous, Sea Horse Ranch has an equestrian centre that will take you along the pristine beaches and tropical forests, suitable for both advanced riders and novices. Alternatively, why not try the tennis club with five clay courts and private lessons?
Sea Horse Ranch is known for its exclusivity and privacy, making it a sought-after destination for discerning travellers.