From the bustling inner-city streets of New Delhi to the picturesque terrain in the north, India is home to some of the world's most fascinating culture and scenery.
INDIA
---
Renowned as one of the world's most breath-taking countries, it's no surprise that India is often referred to as a vibrant, spiritual, colourful, chaotic and awe-inspiring place. Defined by its diverse and rich culture that is worlds apart from western civilisation, India has largely operated throughout history as a self-contained nation, with Hinduist and ancient Indus influences visible across the country.
More recent times, namely the period between 1958 and 1947, are categorised by colonialism, the impacts of which are equally evident. The Indian government retained the parliamentary system that was implemented during these years, for example, while English remains among the more widely spoken of the country's 14 national languages.
As the world's second most populous country, India is home to an innumerable number of different ethnicities, tribes and religions that are spread across all four corners of the expansive country, making it arguably the world's most diverse nation. From Rajasthan in the northwest where you can find brightly coloured sari's and majestic palaces, to Portuguese Goa in the south with its westernised beaches and resorts, the Asian powerhouse truly has something for everyone. Simply put, India is no less than an entangled assault on the senses, an experience that can't be rivalled by many other places across the globe.
THE BUSINESS END
---
India's economy is best described as a developing mixed economy. Since achieving independence, the government has continued to promote this model, playing a key role as a central planner, regulator, and economic manager, evident in the country's technological nous and simultaneous reliance upon the industrial and agricultural sectors. Continuing to capitalise on its high economic potential across a large range of segments, the country has become the world's sixth largest nation in terms of nominal GDP and the third most substantial in terms of purchasing power parity.
However, owed to a large wealth gap and other economic issues, India remains a developing nation – something that will continue to be a major challenge for the government over the coming years. Its service sector in particular has been crucial in overcoming this, having maintained an annual growth rate of nine percent since 2001, now accounting for more than half of the country's GDP. National tourism has been a core part of this, generating roughly $210 billion or 9.4 percent of the nation's GDP in 2017 and supporting more than 41.6 million jobs, equating to eight percent of total employment, according to the World Travel & Tourism Council.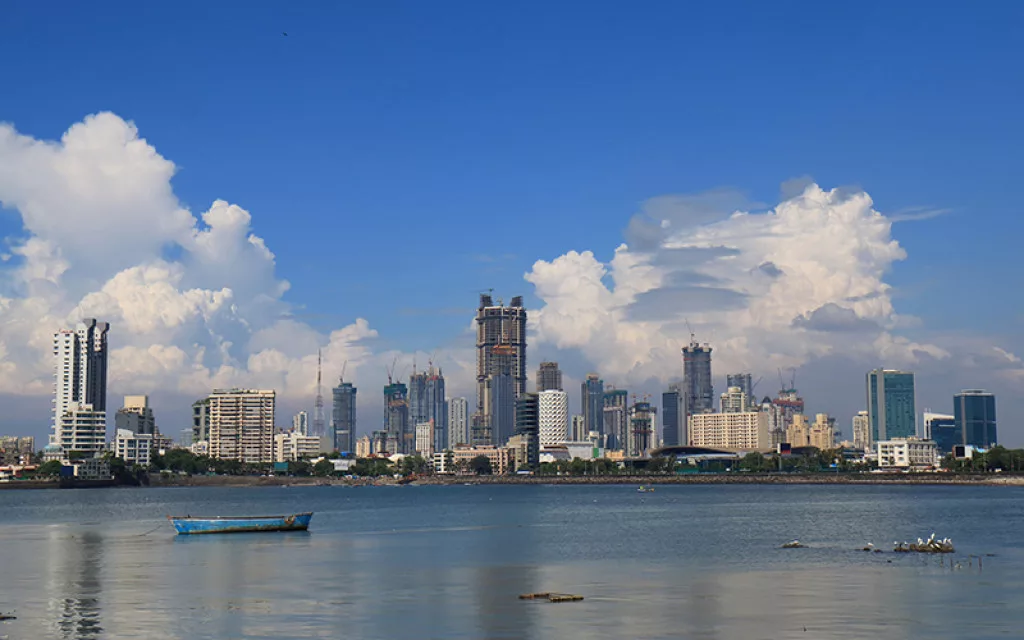 TOURISM INSIGHTS: INDIAN EXHIBITION INDUSTRY ASSOCIATION
---
One organisation that has played a key role in powering this rapid growth is the Indian Exhibition Industry Association (IEIA). Providing the platform for organisers, managers and facilities providers and more to come together in the aim of facilitating progress throughout India's business travel and exhibition segment, the organisation has been fundamental to this progression in recent years. Speaking to its Executive Director Nidhi Sharma, we find out what to expect from the business travel industry in India for 2019 and beyond.
Can you firstly talk me through the origins of the Indian Exhibition Industry Association, how it came about, and its initial vision?
Nidhi Sharma (NS): The Indian Exhibition Industry Association (IEIA) was formed in 2006 when a few industry players came together to create a common platform for all stakeholders. This platform became fundamental in helping to address the concerns facing the industry and in enabling progress within the sector.
Since inception, how has the Indian Exhibition Industry Association developed and progressed in terms of its key objectives and the messages it tries to get across?
(NS): With its mandate of promoting the exhibition industry in India, IEIA has been continuously endeavoured to achieve sector progress through various initiatives since its inception. The association has come a long way in creating an identity for the Indian exhibition industry, both nationally and internationally as a potential global market leader. IEIA has also been promoting exhibitions as the most effective marketing medium, by way of various campaigns and outreach programmes resulting in the growth of the industry and the region, owing to the multiplier effect brought in by these exhibitions on India's overall economy.
How would you say India has developed in recent years as a business travel hub and what are the key reasons behind its growing appeal?
(NS): As per reports from GBTA (Global Business Travel Association), India is poised to rise to sixth in the global business travel sector in 2019, up from 10th in 2015, with forecasts of continued double-digit business travel spending growth in the country. The business travel segment has been one of the fastest growing sectors in India in the recent years which can be attributed to infrastructure developments, technological advancements, political and regulatory measures being taken by the government, along with the demographic advantage, and the high purchasing power of the Indian middle class. The exhibition sector is also emerging as a leading market globally.

Why, in your opinion, should someone visit India?
(NS): From a tourism point of view, India is one of the oldest civilisations in the world, and its rich culture and heritage offers a multitude of tourist attractions to business travellers. There is a wide range of amazing destinations including historical sites, MICE destinations, mountain ranges, beaches and deserts all in the same country, which act as attraction for visitors of all kinds. Considering the interests of the business traveller, India is also one of the fastest growing market places in the world and is one of the major global economic powers that is helping to drive the world economy forward, offering great avenues for business travellers visiting our country. There are purpose-built state-of-the-art exhibition and convention venues in the country, including IEML in Delhi NCR, BIEC in Bengaluru, HITEX in Hyderabad, BEC in Mumbai, JECC in Jaipur, Mahatama Mandir, Helipad & Gujarat University Exhibition Centre in Gujarat, and many more which support the country's MICE sector.
Are there any specific attractions, landmarks or places to eat and drink that you would recommend?
(NS): There is a myriad of options available across the country, including 36 world heritage sites, 103 national parks, places like Delhi as a historical city, Agra for the Taj Mahal and Hyderabad as the best MICE city in the country. Alongside these world-renowned destinations, the state of Kerala is infamous for its backwaters and Rajasthan is famous for its forts and palaces, while northeast India has made a name from its tea plantations, Goa from its beaches and Himachal from the hills. There's an extensive list of places to enjoy and explore, all of which offer a different variant of cuisines.

What trends are transforming the tourism industry in India at present? How are you responding to these trends?
(NS): Increasing digitisation and the use of social media are the top two trends that are shaping the tourism industry in India. Additionally, 'Bleisure' is the key buzzword which combines leisure with business travel and is boosting tourism industry growth across the country.
How do you see India developing as a business travel hub over the next year to two years?
(NS): India has high growth prospects as a business travel hub. Currently positioned as the third largest business travel market in the APAC region after China and Japan, it is likely that it will emerge as a leader in the near future. Equally, according to a report from KPMG, business travel spending in India is expected to grow threefold by 2020, up from the $30 billion seen in 2015. The exhibition industry itself comprises a major chunk of the business events, with 750 professional shows held across the country annually, helping to boost overall economic growth. With 22 purpose-built venues, and new expansions and projects taking place, India is attracting many events and exhibitions from all corners of the world.

Are there any plans or projects in the pipeline that you wish to highlight?
(NS): There is an increasing focus on infrastructure development, with expansions and new projects coming up in the country. India's International Convention & Exhibition Centre coming up in Dwarka will become the country's largest MICE venue and is likely be operational by 2020. Further, HITEX is set to be launched as the country's largest pillarless hall, with exhibitions and convention facilities expected to take place under the same roof. BIEC has also recently added a new hall, expanding its the maximum indoor capacity, while Pragati Maidan is also looking at completely revamping its exhibition and convention facilities. These steps towards infrastructure developments are certainly adding to India's position as a preferred MICE destination.
Are you optimistic about the future of the tourism industry in India?
(NS): Definitely. The tourism industry in India is sure to have a bright future. The unique amalgam of tradition and culture, beauty and nature, style and splendour, and technology and infrastructure all support this. Specifically, the MICE sector has a lot to offer to business travellers which, supported by the proactive measures taken by the government, are bound to make India a top destination for all MICE activities.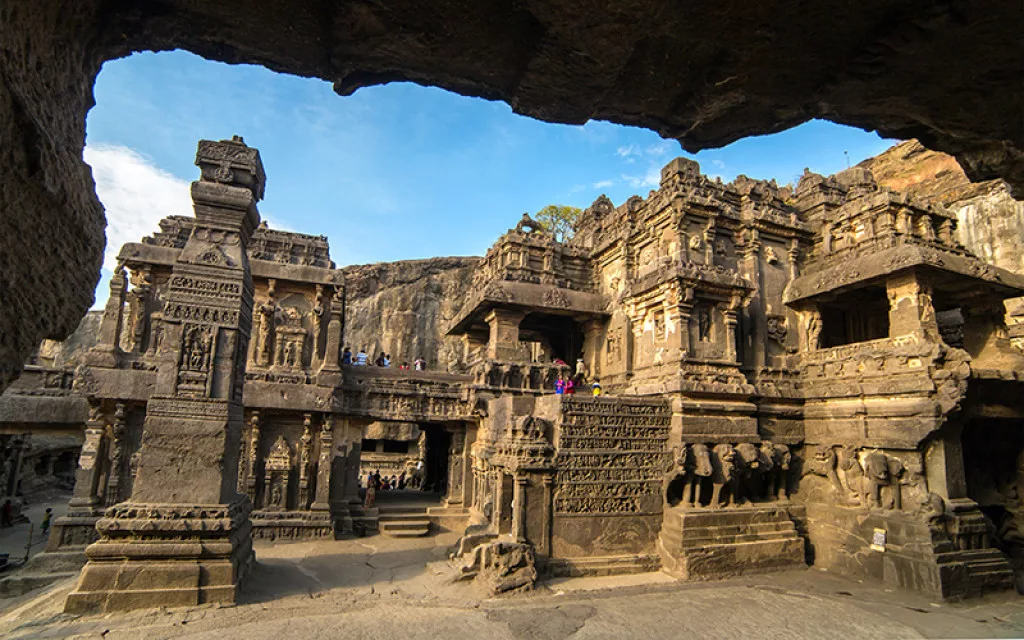 OUTLOOK RECOMMENDS
MICE EVENTS:
---
Messe Frankfurt Trade Fairs India
Hyderabad Marriott Hotel & Convention Centre
STAY IN NEW DELHI:
---
STAY IN MUMBAI:
---
NATURE:
---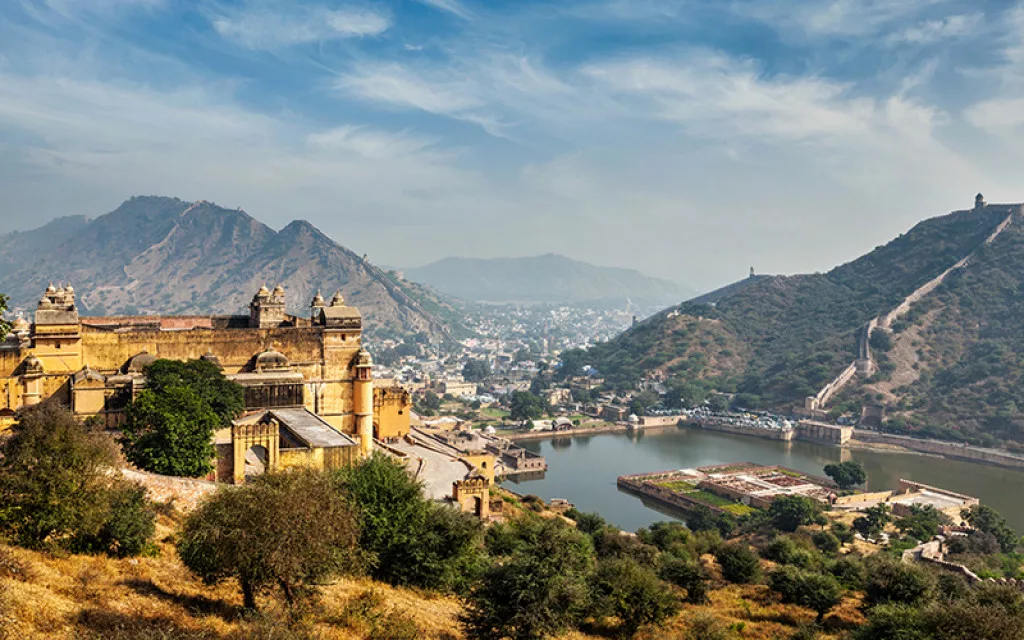 GETTING THERE AND AROUND
---
Owed to the substantial growth in India's tourism sector, the country's air travel industry has witnessed massive growth and expansion. Last year, Mumbai's Chhatrapati Shivaji International Airport broke the record for the most flights handled in a single day, with over 1,000 planes taking off and landing at the site in just 24 hours. Equally, the Indira Gandhi International Airport that is based in the capital handled well over 65 million passengers in the year ended June 2018, making it the country's busiest airport.
Alongside the this substantial and thriving air travel scene, India is extremely well connected through its extensive rail network. Indian Railways is the company that oversees the operation of this network, employing 1.5 million people and monitoring the operation of around 20,000 working trains on a daily basis. A great way to absorb the Indian landscape, rail travel can be perfect for people looking to immerse themselves in the culture and scenery of the country.
The conditions of the country's roads, on the other hand, are largely hit and miss and can often leave a lot to be desired. However, travelling via the roads in and around the major urban areas can be the easiest solution for certain tourists, and in these cases, either hiring a car or using taxi services such as Ola and Uber are recommended.