Visit Kivalo and you will be overtaken by the rich green of the mangrove forest that surrounds the village, hear the echoing calls of the diminutive mouse lemur scurrying through the underbrush, and savour the sticky-sweet tang of organic honey made by local farmers.
Kivalo, a small fishing village located in the Northeast of Morondava, may not have been a name familiar to most 20 years ago. However, it has become notable in recent years due to its success in sustainable and inclusive conservation through ecotourism.
Focusing on the discovery of nature, the local eco-guides of Kivalo have put ecotourism at the heart of their climate change initiatives in the Menabe region. Not only are the guides trained by the Association of Guides from Morondava, but they, along with the dedication and hard work of the rest of the village, have been able to help restore over 56 hectares (ha) of mangroves over the course of the past 15 years, and currently manage over 5,000 ha of mangroves in the region.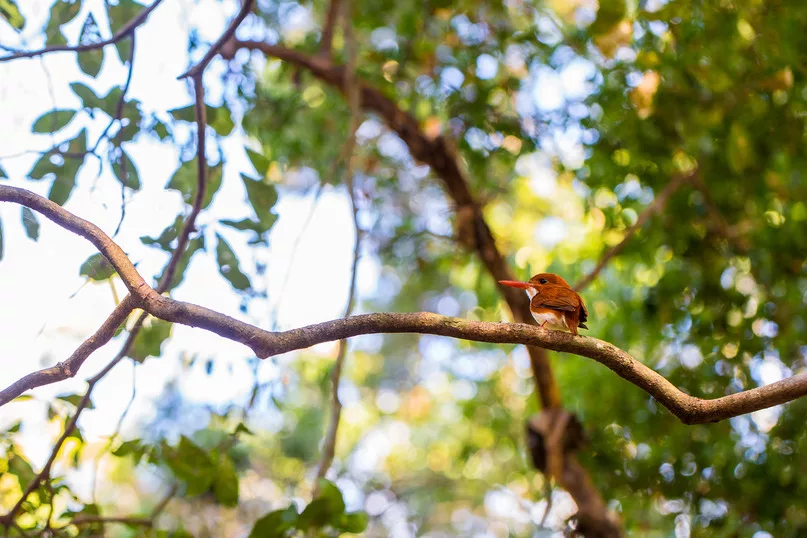 Because of this splurge of tourism and interest in the ecosystem and life of Kivalo, the village itself has greatly improved its infrastructure, with villagers now having ready access to clean water and sanitation facilities. They have also been able to open a chalet restaurant completely run and managed by local women to feed all those who come to visit.
By showcasing both the natural beauty and ecological importance of mangroves, Kivalo serves as a leading example of nature conservation that benefits both the environment and the people.