Home to an unprecedented number of endemic species and unparalleled natural beauty, Madagascar boasts an opportunity like no other for those looking for an extraordinary adventure.
MADAGASCAR
---
Take a step into a world unlike any other, with rain forests so lush they offer vibrant hues no painting can compare, beaches so crystal it's like looking through glass, and trees so ancient and towering you'll have a hard time believing you haven't stepped back in time.
After splitting from the continent of Africa an estimated 160 million years ago, Madagascar is the fourth largest island in the world at 144 million acres. Having developed its own distinct ecosystem, the island possesses extraordinary wildlife with approximately 95 percent of its reptiles, 89 percent of its plant life, and 92 percent of its mammals existing nowhere else on Earth.
Madagascar is considered such a hotspot for biodiversity that it is often referred to by scientists as the "eighth continent", with 4,800 miles of coastline and dozens of islands and islets that are home to the world's second largest coral reef system and mangrove ecosystem.
With everything from tropical dry forests, flourishing rain forests, plateaus, and deserts, Madagascar is undoubtedly a dream destination for outdoor enthusiasts and those looking for a location teeming with unique opportunities for adventure.
Some of Madagascar's most famous residents are its lemurs, with over 110 species found exclusively on the island. In addition to these peculiar wide-eyed primates, you can also find the native Malagasy giant chameleon wondering throughout the leafy bush, the stunning comet orchids that stopped even Charles Darwin in his tracks, and the soaring Baobab, also known as the "trees of life", that have been the source of folklore and myths for centuries.
Madagascar is not a country to overlook when searching for somewhere new to visit. You won't regret the unique opportunities, friendly culture, and never-ending coast that this island offers.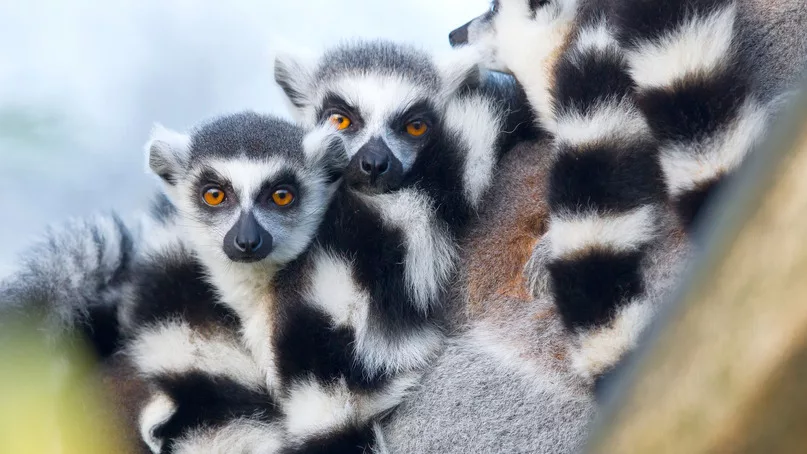 TOURISM INSIGHTS: MADAGASCAR NATIONAL TOURISM BOARD (ONTM)
---
With Madagascar being truly unique in its diverse and distinctive ecosystem, the attempt to produce a thriving tourism industry that also emphasises the growth of local communities and sustainable development is at the heart of ONTM's ambitions.
We speak to Executive Director, Jimmy Joharison, about the ways in which ONTM is promoting sustainable growth in Madagascar and increasing recognition of the tourism potential of this abundant and lush country.
Q&A WITH JIMMY JOHARISON, EXECUTIVE DIRECTOR
---
When was the tourism board founded and what are your key goals?
JJ: ONTM is a non-profit organisation that was created in 2003 under the supervision of the Ministry of Tourism. Its key goals are to promote the destination and enhance Madagascar's international image.
In your opinion, why should someone visit Madagascar?
JJ: Madagascar is a unique destination, and the fourth largest island in the world. The "Treasure Island" combines breathtaking scenery with one of the world's most precious mega-biodiversities. In fact, five percent of the planet's plant and animal species are found only in Madagascar. Thanks to its welcoming population living in a different place, it's possible to take away incomparable images and memories and understand just how much this destination can satisfy many aspirations. Madagascar also offers a multitude of activities to suit all tastes.
What kind of travellers does the island primarily attract?
JJ: Madagascar appeals to a wide variety of travellers. Nature and wildlife lovers are particularly attracted by the country's exceptional biodiversity and endemic species. We boast over 100 species of lemurs – the majority of which are endemic – along with 294 bird species, 43 National Parks, dozens of islets, and the world's second-largest reef.
Adventure seekers are well catered for with activities such as hiking and trekking in remote regions, whilst culture-minded travellers love Madagascar because they can engage with local communities and discover the country's traditional customs, gastronomy, and art.
The island is also perfect for water sports enthusiasts such as kite surfers, surfers, and scuba divers who are also drawn to Madagascar. Indeed, our island has an abundance of ideal spots for these nautical activities, such as Sakalava Bay in the north, where the wind blows all year round, Nosy Tanikely, renowned for its incredible seabed, and Lavanono in the south, which offers a sumptuous backdrop for surfing enthusiasts. Photographers, researchers, and those seeking off-the-beaten-track experiences also find Madagascar an attractive destination.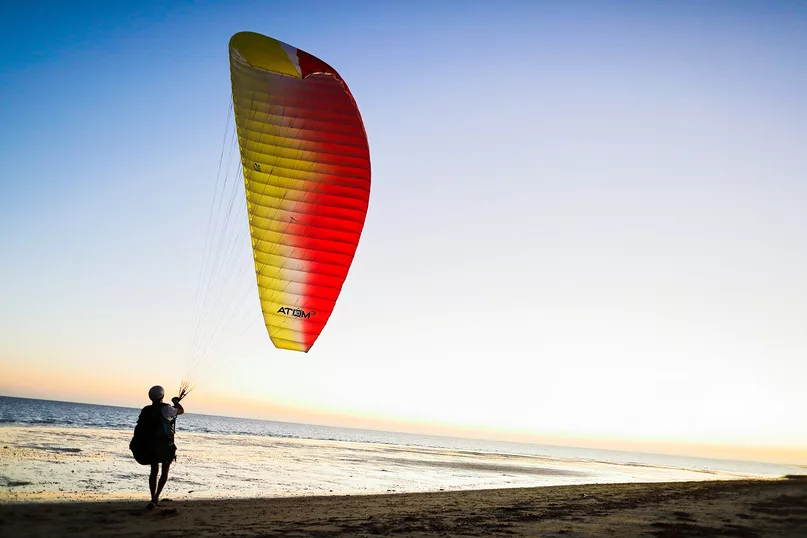 How does the country incorporate responsible travel?
JJ: Responsible travel is one of our core concerns. Madagascar is a "green" destination and has been named Indian Ocean's Leading Green Destination at the World Travel Awards for six consecutive years. This implies that the country has everything it takes to promote truly responsible tourism. Numerous initiatives are underway to conserve its biodiversity, including those led by the country's various non-governmental organisations (NGOs).
The development of ecotourism products is also a step in this direction, involving both tourism operators and local communities. However, the notion of sustainable and responsible tourism remains everyone's business; public and private institutions, tourism operators, and the local population must all take measures to perpetuate it. National and international tourists must also, of course, adopt good practices to preserve the environment and contribute to local socio-economic development.
Are there any sustainable or eco-friendly travel experiences that you would like to highlight?
JJ: Madagascar offers several environmentally friendly travel experiences. For example, visitors can explore protected areas and national parks where conservation efforts are paramount. We have 21 wetlands of international importance, classified by the Ramsar Convention on Wetlands as offering important ecological services to the local population. Many accommodations and tour operators have adopted eco-friendly practices, such as using renewable energy sources, minimising waste, and supporting local communities. Community-based tourism initiatives provide opportunities for travellers to engage directly with local people, contributing to their socio-economic development.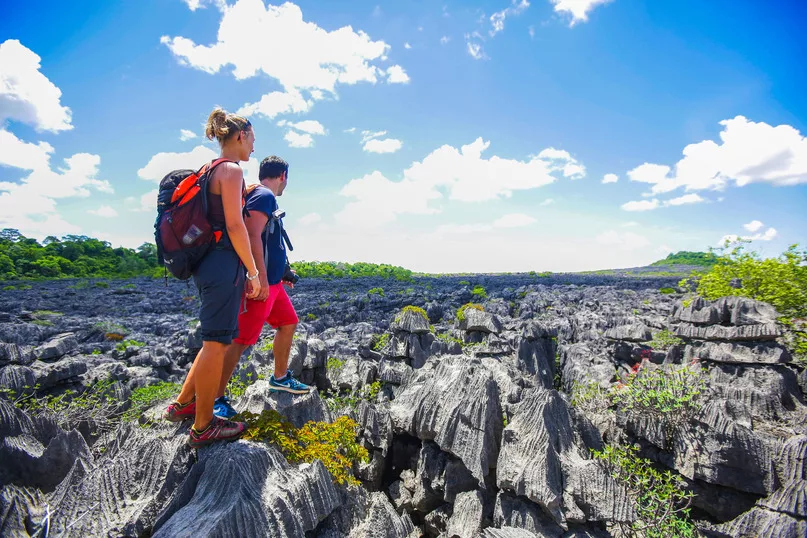 Could you share with us one overlooked destination, landmark, or place that you would recommend to a first-time visitor?
JJ: Madagascar is a multi-faceted destination, so it really depends on your expectations. Our country is home to some wonderful and varied tourist sites. We have UNESCO World Heritage Sites such as the Tsingy de Bemaraha, a fascinating place to discover, the Royal Hill of Ambohimanga, and the Rainforests of the Atsinanana, but there are many other tourist attractions to enjoy.
Finally, what are your hopes for the development of tourism in Madagascar?
JJ: Our hopes for the development of tourism in Madagascar revolve around sustainable growth and increased recognition of the country's tourism potential. We are also striving to diversify both our target markets and tourism products, and strengthen our promotional efforts to attract more international tourists. Finally, we envision a thriving tourism industry that benefits local communities, preserves our natural and cultural heritage, and contributes to the sustainable development of Madagascar.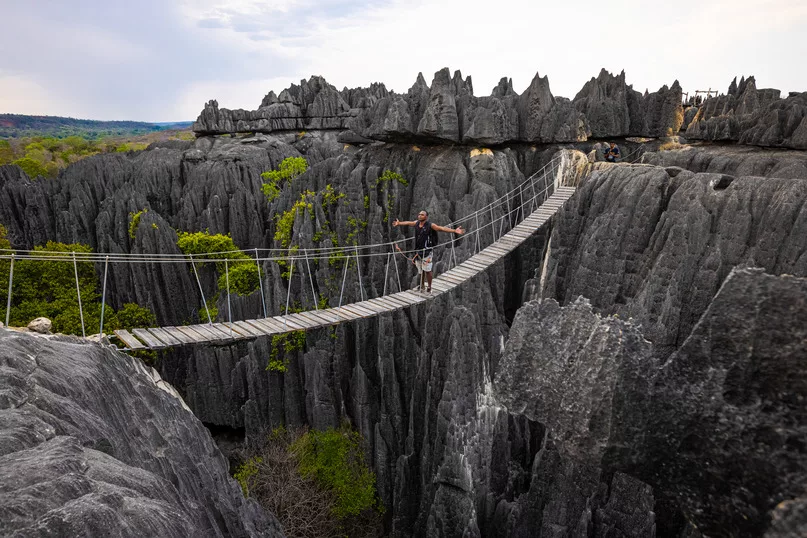 KIVALO IN FOCUS
---
Visit Kivalo and you will be overtaken by the rich green of the mangrove forest that surrounds the village, hear the echoing calls of the diminutive mouse lemur scurrying through the underbrush, and savour the sticky-sweet tang of organic honey made by local farmers.
Kivalo, a small fishing village located in the Northeast of Morondava, may not have been a name familiar to most 20 years ago. However, it has become notable in recent years due to its success in sustainable and inclusive conservation through ecotourism.
Focusing on the discovery of nature, the local eco-guides of Kivalo have put ecotourism at the heart of their climate change initiatives in the Menabe region. Not only are the guides trained by the Association of Guides from Morondava, but they, along with the dedication and hard work of the rest of the village, have been able to help restore over 56 hectares (ha) of mangroves over the course of the past 15 years, and currently manage over 5,000 ha of mangroves in the region.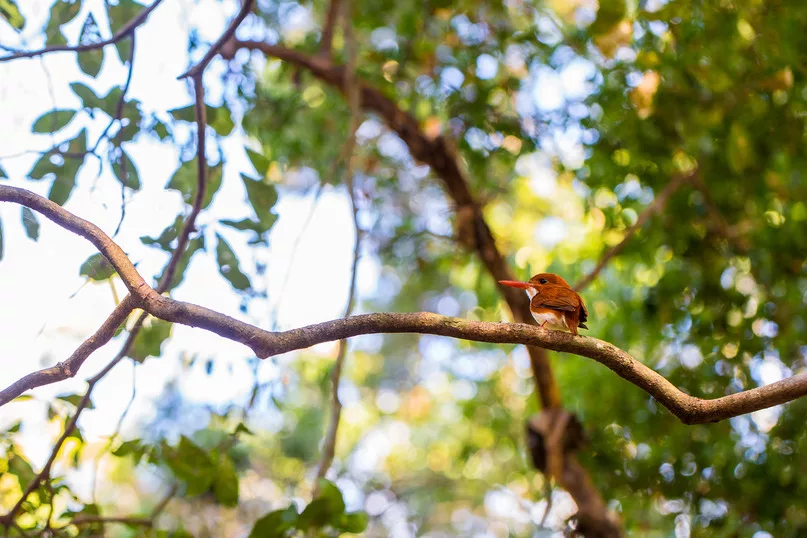 Because of this splurge of tourism and interest in the ecosystem and life of Kivalo, the village itself has greatly improved its infrastructure, with villagers now having ready access to clean water and sanitation facilities. They have also been able to open a chalet restaurant completely run and managed by local women to feed all those who come to visit.
By showcasing both the natural beauty and ecological importance of mangroves, Kivalo serves as a leading example of nature conservation that benefits both the environment and the people.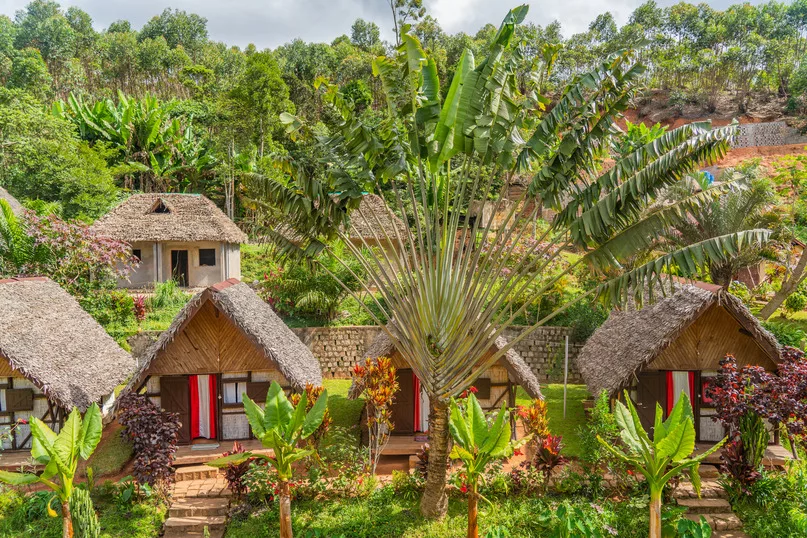 OUTLOOK RECOMMENDS
Eat:
---
FOR A GENUINE TASTE OF MALAGASY FOOD…
Known for its authentic seafood and friendly home-style atmosphere, Chez Mama in Nosy Be Island has been around for over a decade and appeals to both locals and tourists alike. With traditional food prepared daily, experience dishes such as sliced carpaccio with pepper, freshly caught shrimp, Romazava, and Poulet sauce.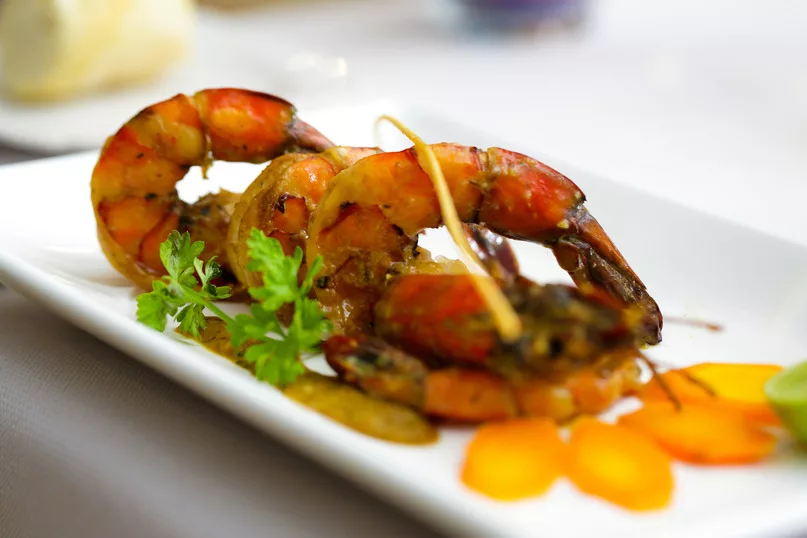 Do:
---
FOR AN AFTERNOON OF EXPLORATION…
In the capital city of Antananarivo, Zoma Market is the second-largest open-air market with many treasures waiting to be found. Not only do you have the chance to meet and engage with people on a more personal level, but you can find hand-crafted jewellery, wood carvings, embroidery, and never-ending food stalls that host a variety of different meats, fish, fruits, and vegetables.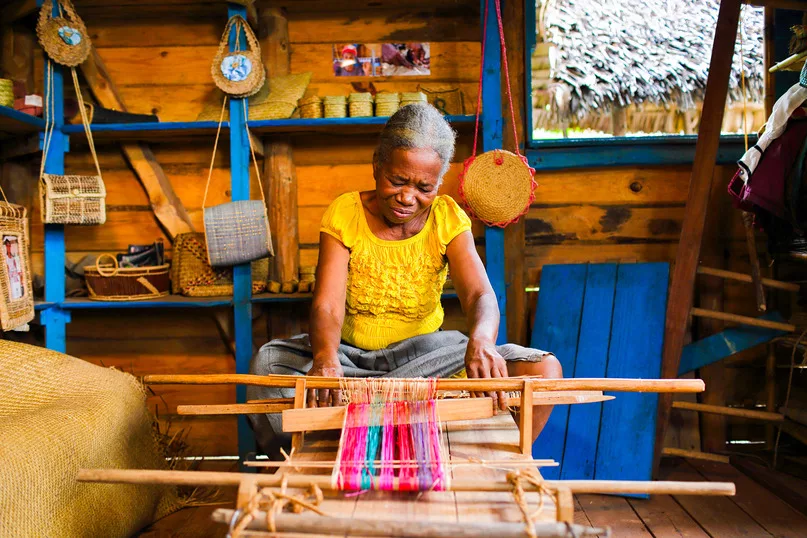 Sleep:
---
FOR A NEW GENERATION OF LUXURY ECOLODGES…
Nestled in a protected nature preserve on private Baobab Beach, the Eden Lodge is a preserved landscape where forest and ocean meet. As the first 100 percent solar hotel in the world, it is a model of ecological tourism and boasts not only white sand and turquoise waters, but also hatching sea turtles, wild lemurs, and rare birds that habitat the exceptional scenery.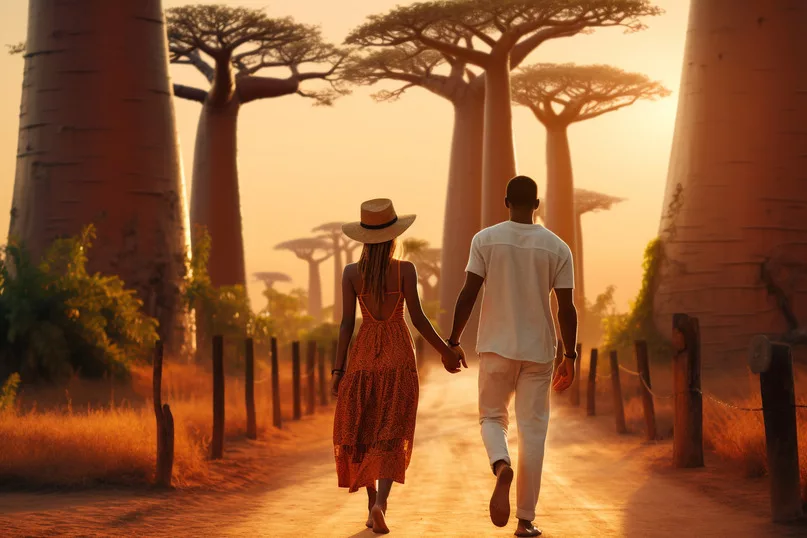 LANDMARK ATTRACTIONS
FIVEAMA Women's Association in the Ankarana Park
---
For an authentic ecotourism experience equipped with bungalows, eco-shops, museums of local culture, and a circuit of the sacred lakes of Mahamasina, the FIVEAMA Women's Association in the Ankarana National Park offers a genuine and rewarding discovery of the Antakarana culture in the heart of nature.
Tsingy Stone Forests
---
Meaning "the place where one cannot walk barefoot", Tsingy Stone Forest is a truly unique UNESCO World Heritage Site comprised of limestone rock formations often described as "needle-like" in structure. Besides the distinctive formation, this rocky forest is home to rare and endangered lemurs and birds, along with the spectacular canyon of the Manambolo River.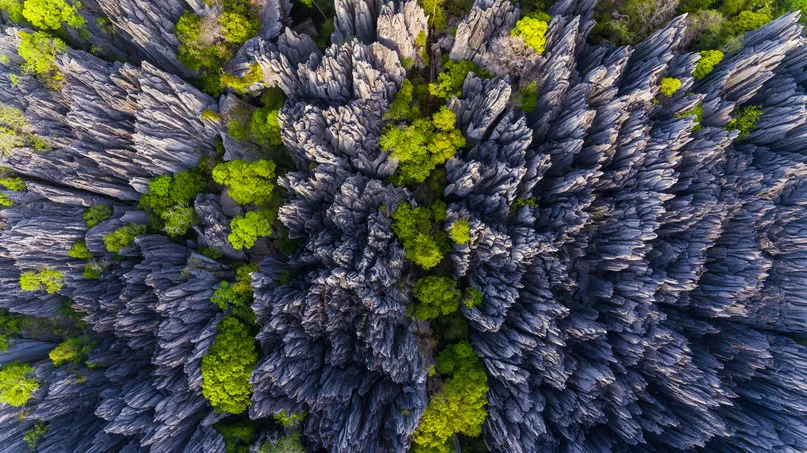 Pirate Cemetery on Île Sainte-Marie
---
Once a pirate haven, this island is just four miles off the east coast of Madagascar and a great trip for adventure seekers. Hosting the world's only pirate cemetery, legend has it that the various inlets and bays were used to hide boats and that an estimated 1,000 pirates inhabited the island for over 100 years.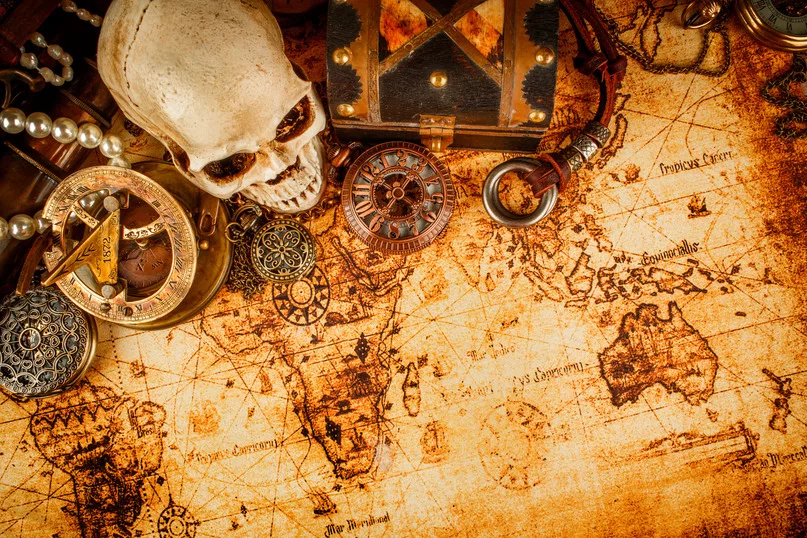 GETTING THERE AND AROUND
---
Being an island, Madagascar is most commonly accessed via plane, with the main airport being Ivato International Airport in the capital city of Antananarivo, located 16 kilometres northwest of the city centre. Unless you are travelling from South Africa or Paris, finding a direct flight is uncommon, and you are likely going to find yourself with a layover in a neighbouring country. On the island, Madagascar Airlines has a notably good safety record and a network of flights that travel to most of the major towns and islands.
It is also possible to venture into the scenic landscape with cruise operators such as Costa Cruises or MSC Cruises, who will take you from island to island to enjoy all the different adventures that Madagascar has to offer.
Once in the country, it is a general rule that people fly around the north and drive in the south, as in Northern Madagascar the distances are expansive and the roads are poor. When driving, it is highly recommended to hire a car or driver, as not only will this allow you much more freedom and flexibility in travelling, but many of the drivers double up as local guides, providing you with the ability to integrate yourself within the community and culture on a more personal level.
For a more affordable option, there are shared taxis referred to as "brousse" or "bush taxis", which are privately or cooperatively owned minibuses that run on regular services with timetables that are (vaguely) adhered to. Depending on the taxi, you can reserve seats and look forward to regular comfort stops and meal breaks throughout the journey.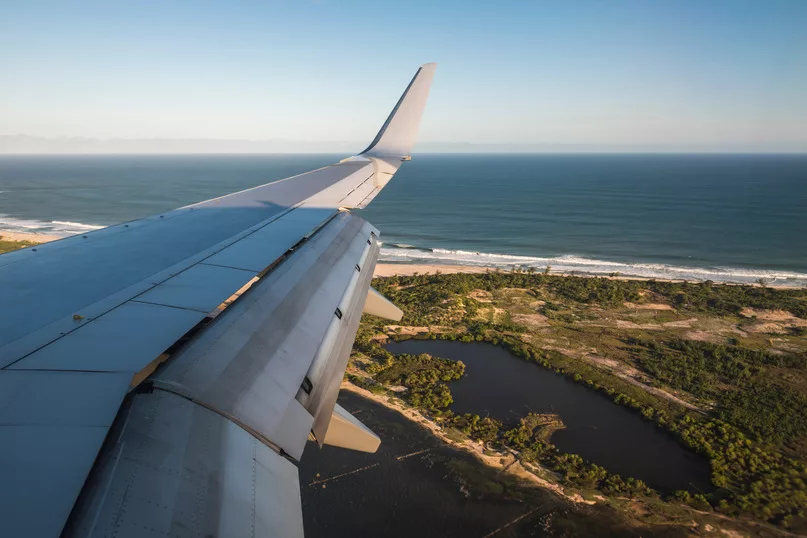 VIEW THE MADAGASCAR TRAVEL GUIDE