Superkilen Park
---
Having turned an entire city block electric pink, Superkilen Park was designed in 2012 in Copenhagen's most diverse neighbourhood to celebrate tolerance and unity through futuristic art. This ultra-modern, multicultural celebration mixes street design elements from over 50 countries, culminating in benches from Brazil, streetlamps from Iraq, a dustbin from England, and more, designed to bring people from different backgrounds together.
Glyptoteket
---
Located in the heart of old-town Copenhagen, Glyptoteket is a museum like no other, with a rich collection of over 10,000 pieces that offer new angles on life, culture, and civilisation. Built with the intent to be an oasis for the people of the city, Glyptoteket boasts the largest collection of impressionist masterpieces and the ever-stunning Winter Garden, iconic for its palm trees and honey-coloured dome.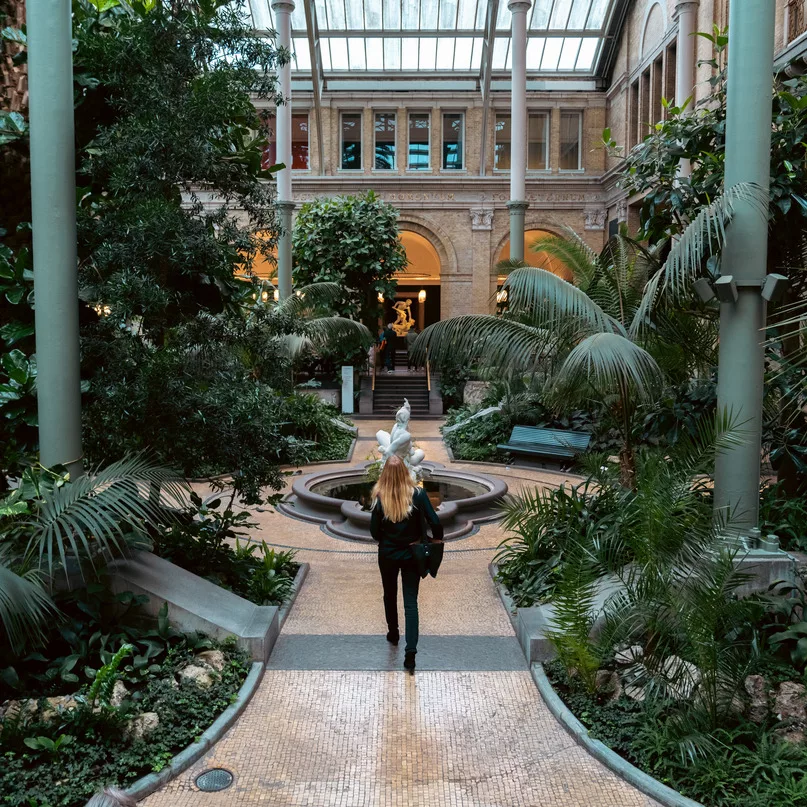 The Round Tower
---
Constructed in the early 17th century when Denmark was famous for its astronomical achievements, the Round Tower is the oldest functioning observatory in Europe.
Escape the crowds and walk up the wide spiral path which, according to legend, a Russian Tsar once rode up on a horse, and venture out onto the outdoor platform that encircles that tower with unparalleled views of the city.