The Danish capital of Copenhagen is a city that will not only welcome you to come here, but really to become here.
COPENHAGEN
---
"If Copenhagen was a person, that person would be generous, beautiful, elderly but with a flair. A human being that has certain propensities for quarrelling, filled with imagination, and with an appetite for the new and with respect for the old," according to Danish actress Connie Nielsen.
Copenhagen sets itself apart as an extraordinarily unique city, mixing royal history, modern architecture, and centuries' worth of culture into a destination known for its sustainable way of living and legendary gastronomic endeavours.
This buzzing capital of Denmark is a beacon for approachable luxury, and in 2023 was named one of the best places to visit by Travel + Leisure, along with being named a UNESCO World Capital of Architecture for its celebrated design wonders.
Experience the "Copenhagen way of living", and explore how modern, innovative food meets traditional Danish cuisine, lose yourself in the endless galleries of world-renowned museums, and dance the night away with the vibrant, bustling nightlife of the city.
There is no wrong time of year to visit, as even in the dead of winter, Copenhagen is the epitome of a Christmas wonderland and truly showcases the untranslatable meaning of hygge, with candles, cosiness, and fresh apple cider that will warm you to the core.
As one of the world's most ambitious green front runners, Copenhagen uses its sustainable efforts to create opportunities that enhance the quality of urban outdoor life. The people living here are known for being some of the happiest in the world, and for plenty of good reasons. Since 2020, the city has boasted municipal fruit trees where anyone and everyone can pick blueberries, blackberries, and apples for free, with extensive bicycle paths for people to easily transport around the city, and endless greenery to ensure that every breath is a fresh one.
Take advantage of this wonderous destination and be charmed by all that Copenhagen has to offer. There's always something new to experience here, and the adventure is yours for the taking.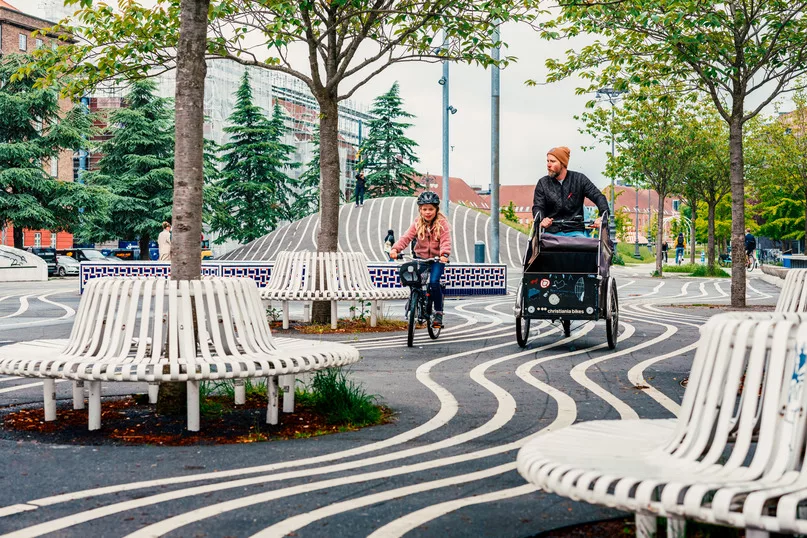 TOURISM INSIGHTS: WONDERFUL COPENHAGEN
---
Founded in 1992, Wonderful Copenhagen is a foundation that aims to drive tourism development in a sustainable direction, while promoting both business and leisure tourism in this historical yet increasingly modern city.
We talk with Rikke Holm Petersen, Director of Communications at Wonderful Copenhagen, about everything this city has to offer, along with the unique appeal that lends itself to such a destination.
Always top of the charts in terms of overall quality of life, sustainability, and mouthwatering food, Copenhagen is a city you cannot miss when looking for a new travel adventure.
Q&A WITH RIKKE HOLM PETERSEN, DIRECTOR OF COMMUNICATIONS
---
Can you introduce us to Wonderful Copenhagen and tell us how you promote and develop both business and leisure tourism in the capital?
Rikke Holm Petersen, Director of Communications (RHP): Wonderful Copenhagen is the official tourism organisation of Denmark's capital region. We work within four main areas: communication, development, convention, and cruise.
For us, the overall ambition is to support balanced tourism growth that benefits both local life and businesses. Therefore, a primary strategic goal is to spread out tourism over the year and geographically in the region. We know that the visitors who see more areas of the city are happier with their stay, and we also want to increase mobility so that more areas benefit from having visitors, whilst helping alleviate visitor pressure on the most popular places.
Copenhagen is a city with many highlights and attractions, yet we find that the best attraction is local life itself and what we like to call the Copenhagen way. Therefore, we encourage and guide visitors to be temporary locals and dive into the local life while they are in town. This could be by joining a communal dinner, going for a bike ride, swimming in the harbour, or simply just enjoying a hot beverage at the local coffee house.
Our core stories all circle around sustainable development and how to create a better world. This could be regarding our bike culture, the focus on innovative and green cuisine, or how the city has managed to clean up the harbour, which is now a recreative haven for swimmers, kayakers, and many other activities.
Wonderful Copenhagen promotes the Danish capital region in many ways; we organise more than 250 press visits every year, run the VisitCopenhagen channels, and produce several campaigns, which aim to attract visitors and inspire them to not only visit Copenhagen but to become part of the city as temporary locals.
When it comes to business tourism, Copenhagen is one of the world's most popular congress and meeting destinations. The city is often praised for being a safe place with a great public transport system and world-class infrastructure that includes a plethora of venues and hotels. Adding to that, Copenhagen is an innovative city with several strongholds and key industries, including life science and ICT. All the above makes Copenhagen a very attractive destination for international associations and meeting planners looking for their next congress location.
Finally, we have developed an extensive legacy programme called Copenhagen Legacy Lab, which focuses on ensuring long-term positive value and change from international congresses and events. This could be encouraging more seniors to play badminton and be physically active and social, or raising awareness on the need for more wind power, etc.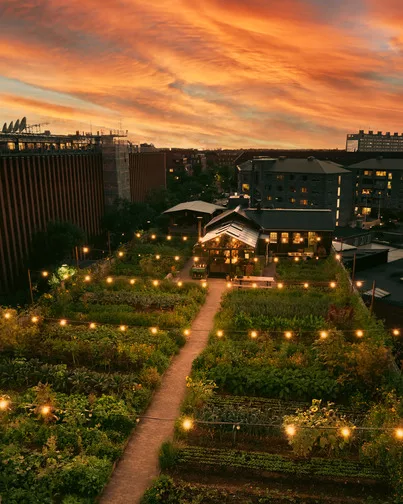 Can you tell us more about Wonderful Copenhagen's aim to drive tourism development in a sustainable direction?
RHP: We believe that tourism must be a force for good; hence, our sustainability strategy is called Tourism for Good. It aims for tourism in Greater Copenhagen to positively impact local and global sustainable development. We work with the triple bottom line, focusing on environmental, social, and economic sustainability.
These four key areas are broadening tourism, impacting the choices of tourists, leading by example through our own operations, and, finally, creating larger strategic partnerships to encourage more people and organisations to partake. This means that we focus on getting everyone on board, as is the case with our Planet Copenhagen manifest or the cruise sustainability manifest. This is also reflected in our focus on our own daily food waste and inspiring visitors to make more sustainable choices while visiting, and maybe even return to their home countries inspired by some of the solutions we have in Copenhagen.
We help operators and hotels to achieve green certifications as the first certified Green Tourism Organisation in the World.
As one of the most sustainable cities in the world, what eco-friendly choices can tourists make when visiting Copenhagen?
RHP: There are many eco-friendly choices you can make as a tourist when visiting Copenhagen. Luckily, you don't have to do too much, as many of the wider choices have already been made for you, ensuring green energy and sustainable solutions for the heating and cooling of hotels and a great focus on food waste, recycling, and environmentally friendly practices.
However, we suggest that you travel by public transport, which is affordable, efficient, and clean. The driverless, electric metro is second to none and runs 24 hours a day. Travellers can also try the electric harbour buses for great views and emission-free city sailing, and of course, jump on a bike and ride on Copenhagen's many dedicated bike paths – Copenhagen ranks as the world's most bike-friendly city for a reason.
You should, of course, also explore the city from the canals. Another recommendation could be the solar-driven GoBoats, built from recycled materials, or you can go fully green and jump in a free Green Kayak and explore the harbour, while cleaning the trash you find on your way. Speaking of trash, you should, of course, also make your way to Copenhill, a ski slope and view platform on top of a state of the art waste-to-energy plant.
Copenhagen also has a blooming vegetarian food scene where you can eat at urban gardens like Øens Have or Gro Spiseri. I would also recommend trying the innovative vegan cuisines of Bistro Lupa or Ark.
As a final note, we have developed an app with sustainable suggestions called Planet Copenhagen, which offers you tips on how to have a sustainable stay while visiting.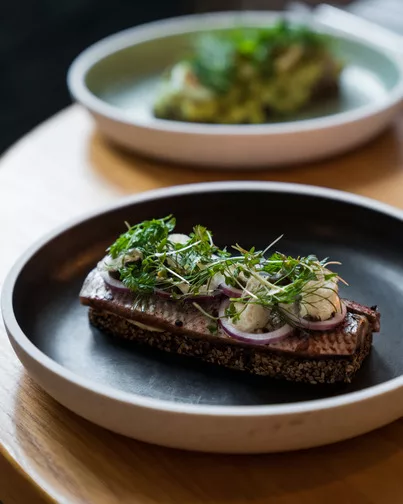 What makes Copenhagen a world-class gastro destination with a thriving culinary scene?
RHP: Today, Copenhagen is one of the world's most interesting gastronomic destinations, with both Noma and Geranium having held the title of World's Best Restaurant in recent years. This, however, wasn't always the case, but thanks to the opening of Noma 20 years ago, the restaurant scene hit a turning point when a group of chefs wrote the New Nordic Food Manifest. Since then, Copenhagen has become the epicentre of food innovation, with a strong focus on creating deliciousness out of local ingredients in season. Today, the movement has become much broader, and many of the chefs who once roamed in Noma's kitchen have now opened their own restaurants. The movement has inspired beer brewing and a sourdough revolution – to name a few – and currently, Copenhagen is experiencing what we call the new Asian wave, with many former Noma chefs opening high-quality Asian restaurants, but still with a Nordic touch and local ingredients.
Also worth mentioning is the evolution of an innovative approach to the local favourite Smørrebrød, or open-faced sandwiches as they are called. Today, the traditional versions have been supplemented with many new and beautiful variants, which are both pleasing the eye as well as the tastebuds.
Equally, what aspects of Copenhagen's rich history would you recommend for culture vultures visiting the city?
RHP: This year, Copenhagen has been selected as the UNESCO World Capital of Architecture, and I think it's worth visiting Design Museum Denmark and the Danish Architecture Centre (DAC) to explore and learn about our long history with architecture and design.
A hidden yet magical gem could also be Cisternerne, an underground water reservoir that has been turned into an art space, currently exhibiting Korean artist Kimsooja.
I would also recommend a 30-minute train ride to Elsinore to visit Hamlet's Castle, Kronborg, and the Maritime Museum, where you can explore the impressive interactive exhibition but also experience how architect Bjarke Ingels turned the old dry dock into a modern museum.
Why else, in your opinion, should someone visit Copenhagen? What makes it different to other European cities?
RHP: Copenhagen is all about the atmosphere and way of life. In the city, you don't take a taxi, you ride a bike. You visit to explore the attractions, but also to hang out in the local neighbourhoods and go for a swim in the harbour and a run in the parks. Copenhagen is, in many ways, a very stylish city but in an interestingly laid-back way. Few people wear business suits, and the city oozes a kind of approachable luxury. It is a democratic and generous city that invites everyone to enjoy the harbourfront, rooftop gyms, and open space, and will welcome you to not only come here but really to become here.
What is your personal favourite landmark or attraction in Copenhagen?
RHP: Difficult question, but the multicultural urban space of Superkilen in Nørrebro, created using artefacts from all over the world, is very befitting for one of the most diverse areas in Copenhagen and also a great area to explore the food scene or just hang out. Another suggestion could be Glyptoteket, a stunning art museum created by the Carlsberg family. The museum is home to an iconic winter garden, which is amongst the most beautiful spaces in Copenhagen.
Finally, how do you see the tourism sector in Copenhagen developing in the rest of 2023 and beyond?
RHP: There is a great interest in Copenhagen's tourism offerings, and the sector will most definitely evolve further. We aim to shape the development of tourism so that it continues to be with local support, just as we focus on creating an even closer tie with both locals and visitors, as we strive to share the things that we believe make Copenhagen the greatest city to live and visit.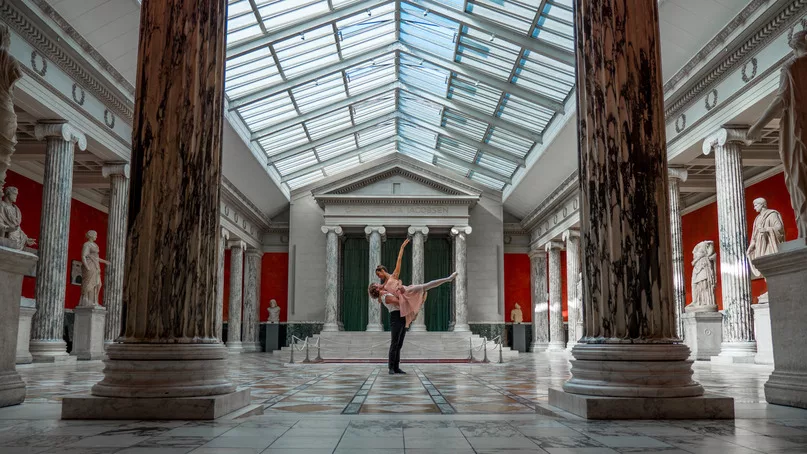 KRONBORG CASTLE IN FOCUS
---
Immortalised as "Elsinore" in William Shakespeare's Hamlet, Kronborg Castle in the town of Helsingør has been home to lavish parties, dramatic events, infamous tragedies, devastating war, and impassioned love since the Danish king, Frederick II, ordered the expansion of the tollhouse into a royal residence in the late 16th century.
It is debated whether William Shakespeare himself visited Kronborg Castle; however, he undoubtedly heard the rumours of the decadent lifestyle of the court and the sumptuous architecture that was erected throughout the castle halls.
This Renaissance castle, one hour north of Copenhagen, once controlled the waterways at the narrowest point between Sweden and Denmark. Despite being burnt down almost completely in 1629 and then bombed and looted only a mere 30 years later, it remains in its vital position rising in front of the harbour, admired for its beauty and feared for its strength.
Once you pass the Baroque green-copper spires and seemingly bottomless moat, you can explore the opulent ballrooms where banquets consisting of 65 courses once took place; view the magnificent tapestries that King Frederick II commissioned in an attempt to outdo his 16th-century rival, Swedish King Erik XIV; and brave the maze of crypts and casemates where you will meet Holger the Dane, who sits asleep until the day he must rise and defend the mother country, until then, lit only by the flickering light of damp sconces.
This UNESCO World Heritage Site is not to be missed. Dawn your finest Renaissance gown, dust off your golden crown, and venture to this unforgettable destination.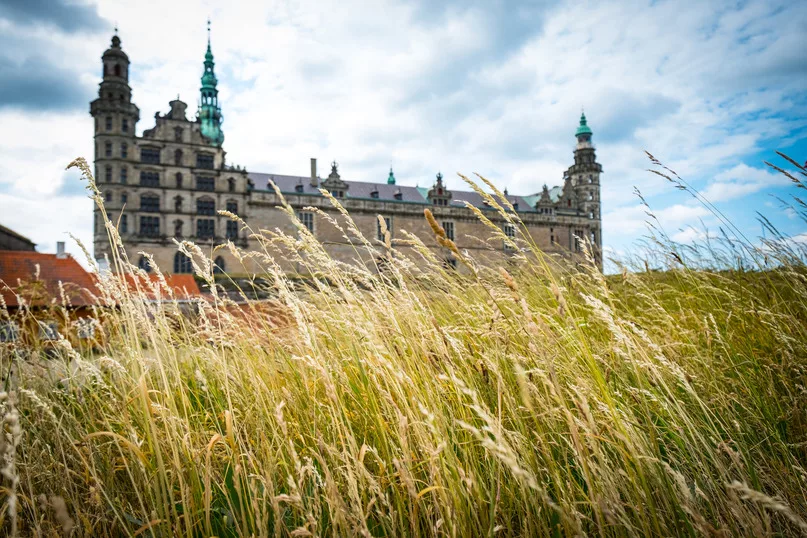 OUTLOOK RECOMMENDS
Eat:
---
FOR INNOVATIVE STREET FOOD…
As the largest street food market in the Nordics, Reffen is a spot that cannot be missed on your Copenhagen itinerary. Filled with enthusiastic chefs and creative artisans who share their passion for food and craftsmanship, this is a remarkable place to sit along the water and explore a gastronomic experience like no other.
FOR A UNIQUE COFFEE EXPERIENCE…
Located in the middle of Istedgade, Kaffe is a local coffee bar and grocery store where you can get breakfast, snacks, drinks, and speciality coffee from all over Europe. Coined the unofficial "best coffee in Copenhagen", this tight-knit shop is the epitome of an authentically intimate experience, absolutely worth an afternoon trip.
Do:
---
FOR AN ARCHITECTURAL GEM…
Affectionately known as "The Snail" due to its curving form, Kastrup Sea Bath is a fully accessible outdoor swimming facility located on a former brownfield site. Completely free to the public and open year-round, this is the perfect retreat for swimming, sunbathing, doing a polar plunge, and taking the opportunity for leisure and reflection.
FOR A VIEW FROM THE WATER…
Copenhagen's history and daily life are inevitably intertwined with the water and canals that maze through the city. Kayak Republic offers you the opportunity to immerse yourself in the aquatic charm of the waterways and go beyond recreational kayaking to explore the secrets and hidden stories of such an iconic city.
FOR COMFORT AND AFFORDABILITY…
If you are looking for a stylish yet affordable stay directly in the centre of Copenhagen, a&o Hostels is the place to go. Located in the vibrant student district of Nørrebro, this hostel boasts 270 rooms with 670 beds, an XXL lobby, 24/7 front desk service, a library to browse through travel tips and novels, and a "students only" area where you can quietly focus on your studies. As the first a&o in Denmark, this hostel presents itself in a design concept called "a&o next generation," where you have the option of staying in the hostel with lockable cupboards or booking a single, double, or family room for a private experience.
---
FOR A BOUTIQUE EXPERIENCE IN THE HEART OF THE CITY…
Located in a historically rich building that is artfully preserved and inspired by the unique elements of the city, Hotel Skt. Annae offers an atmosphere of authentic Copenhagen warmth and vitality from the moment you enter. Offering a rooftop terrace, rental bikes, and a Nordic-inspired breakfast buffet, this hotel is unlike any other.
---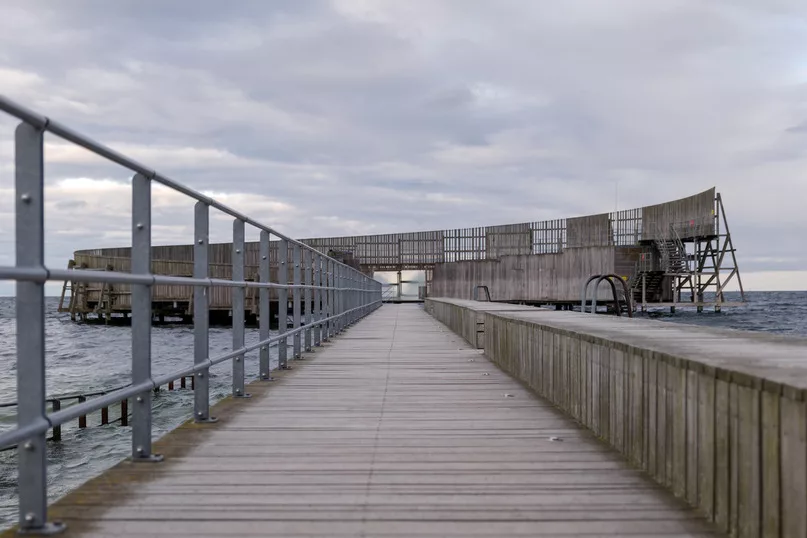 LANDMARK ATTRACTIONS
Superkilen Park
---
Having turned an entire city block electric pink, Superkilen Park was designed in 2012 in Copenhagen's most diverse neighbourhood to celebrate tolerance and unity through futuristic art. This ultra-modern, multicultural celebration mixes street design elements from over 50 countries, culminating in benches from Brazil, streetlamps from Iraq, a dustbin from England, and more, designed to bring people from different backgrounds together.
Glyptoteket
---
Located in the heart of old-town Copenhagen, Glyptoteket is a museum like no other, with a rich collection of over 10,000 pieces that offer new angles on life, culture, and civilisation. Built with the intent to be an oasis for the people of the city, Glyptoteket boasts the largest collection of impressionist masterpieces and the ever-stunning Winter Garden, iconic for its palm trees and honey-coloured dome.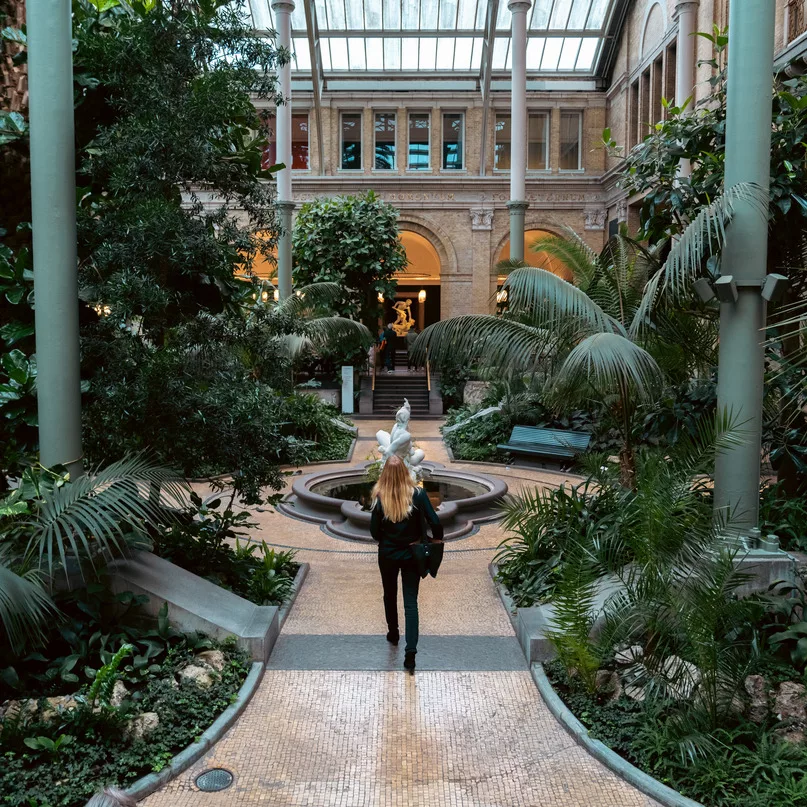 The Round Tower
---
Constructed in the early 17th century when Denmark was famous for its astronomical achievements, the Round Tower is the oldest functioning observatory in Europe.
Escape the crowds and walk up the wide spiral path which, according to legend, a Russian Tsar once rode up on a horse, and venture out onto the outdoor platform that encircles that tower with unparalleled views of the city.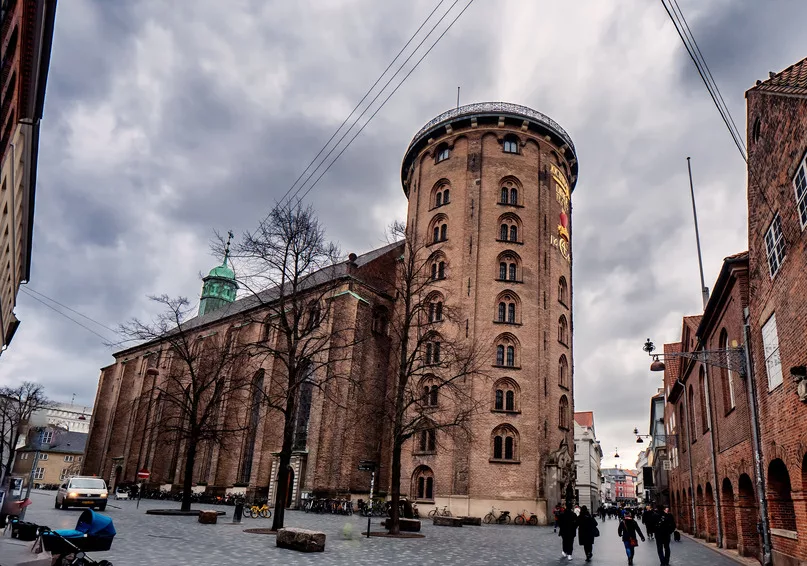 GETTING THERE AND AROUND
---
The public transport infrastructure of Copenhagen is among the most efficient and reliable in the world, consistently being developed and improved to ensure reliability and ease.
The airport itself, Kastrup, is the largest in Scandinavia and has prided itself on being carbon neutral since 2019. Located only eight kilometres (km) from the city centre, the regional train or metro will transport you from the airport to the centre of Copenhagen within 15 minutes.
Once in the centre, there are a myriad of public transportation options to choose from, with one of the most iconic being the bicycle.
Copenhagen has earned the title of the "best bike city in the world" for reasons evident as soon as you enter the city limits. With approximately 382km of bicycle lanes, it comes as no surprise that the number of bikes far outweighs the number of cars within the city.
Convenient, quick, and sustainable, these bikes can be rented from local shops, hotels, and even from the street. Truly a cyclist's paradise, this form of transportation has been ingrained in the culture of Copenhagen. Just be sure to avoid angry looks from residents by making certain you follow local cycling rules!
Besides the popular bicycle, the city offers a clean and timely metro, S-train, and buses (including water buses), all of which can be accessed with the same ticket. The Harbour Bus will allow you a panoramic view of the city from the water and has been running on green electricity since 2020.
Don't forget to take advantage of the pedestrian-focused atmosphere, put on some comfortable shoes, and walk nearly anywhere. You'll find shops and pathways only accessible by foot and create unparalleled memories with the adventures you find.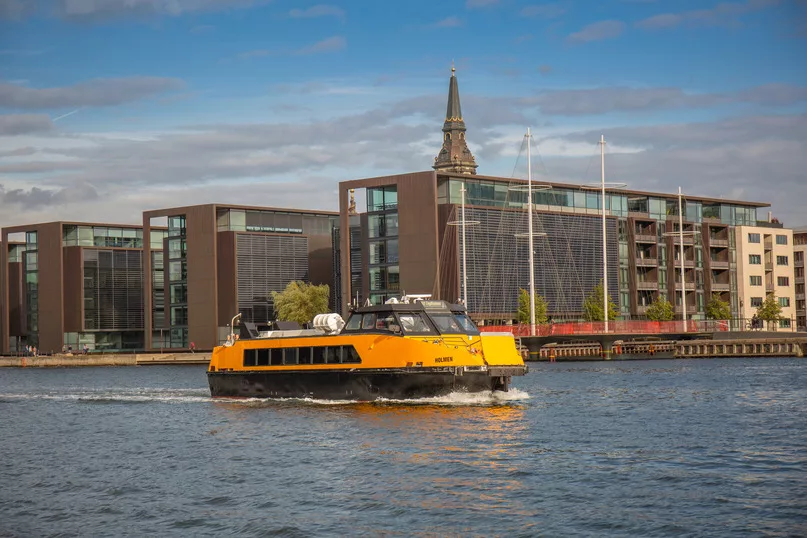 VIEW THE COPENHAGEN TRAVEL GUIDE