At the crossroads of Europe and North America, Tourisme Montréal is positioning Canada's second-largest city as a leading international-calibre destination. President and CEO, Yves Lalumière, outlines the appeal of this young and effortlessly cool cosmopolis.
Q&A WITH YVES LALUMIÈRE, PRESIDENT AND CEO, TOURISME MONTRÉAL
---
Firstly, can you talk us through the origins of Tourisme Montréal, your initial vision and current goals?
Yves Lalumière, President and CEO (YL): Tourisme Montréal is one of the oldest, if not the oldest, tourism convention office in North America. We were established in 1919 and celebrated our 100th anniversary four years ago. In terms of vision and current goals, we've really changed from a traditional tourist office to investing in the product. We're now very much a destination management organisation (DMO), and we put part of our budget into festivals. We hold over 120 festivals every year, including Just for Laughs, the Osheaga Music and Arts Festival, and the Festival International de Jazz de Montréal, which is the world's biggest jazz festival. There are tonnes of festivals in our city in the summer and even in the winter as well. We're also heavily circus-dominated; Cirque du Soleil was founded here, and we've got two other circus troupes.
Our vision is to invest in our strategic assets as much as possible and create what we call a harmonious destination. Tourism will double in size over the next 20 years; it's going to grow about 4.3 percent year over year, and about 6.2 percent in the luxury market, so we want to make sure that the destination is a harmonious one. We have our visitor's promise, which is a commitment to live harmoniously alongside locals during their trip, as well as a carbon footprint calculator on our site, and accreditation for events that are zero emission. We rank as number one in North America and the third metropolis in the world in terms of the Global Destination Sustainability Index, so we're a very good example of a diversified and purposeful tourism office and do a lot in terms of the attractivity of the destination. The vision is to make sure our residents and visitors have commonality and can live together.
What are the key demographics and types of people that Montréal appeals to?
YL: We're second behind Boston in terms of the number of university students. We have 200,000 students, so it is a very young city and visitors describe Montréal as "effortlessly cool" and a "dish with attitude". We're a fun, cool city with a high quality of life, and there is very much a young, family vibe that resides here, so that is the key demographic. We're also very diversified and truly international, with direct flights from 150 destinations around the world, and we host the most international events in North America. We have a luxury lifestyle product that is transforming itself as well, whether it's hotels or restaurants, so we're also a good luxury and international destination.
Why, in your opinion, should someone visit Montréal? What makes it different to other North American destinations?
YL: First, we're a four-season destination. We don't suffer any complex in relation to winter; we have a winter attitude, or "wintertude". We've actually got an outside electronic music festival in the winter called Igloofest, as well as the Montréal en Lumière festival of light. The summer is also filled with hundreds of festivals, three circus troupes, three orchestras, more than 60 museums all year round, 1,000 kilometres (km) of bike pathway, 1,500 parks and a mountain, so we've positioned Montréal as a wide-open playground. We're a year-round destination and I think that one of the trends you'll see is more and more places varying their seasonality. We also attract digital nomads because the cost of living here is very affordable, so you get a lot more for your money.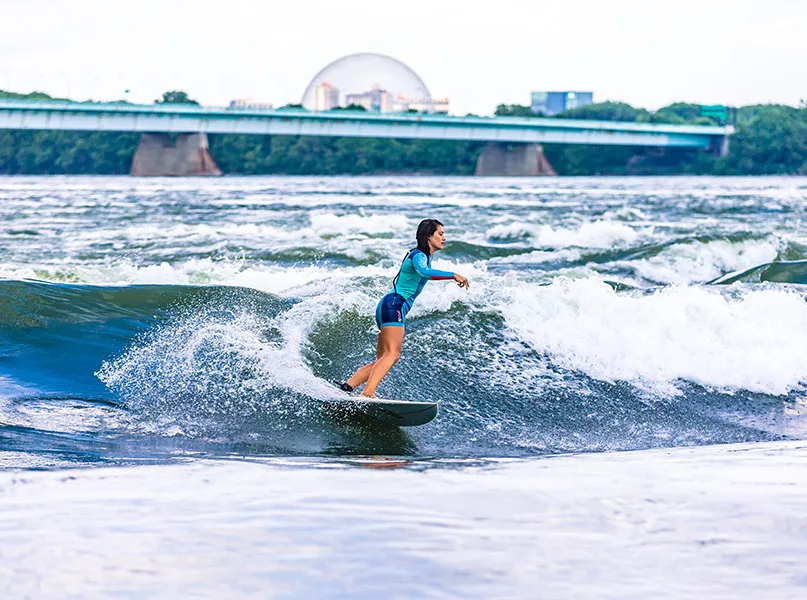 What all-new, awe-inspiring attractions can visitors enjoy in the city?
YL: During the COVID-19 pandemic, we invested in some of our strategic assets. We've invested CAD$1,500,000 in The Ring, a beautiful, Instagrammable landmark in the centre of downtown Montréal. We've also invested in three enormous steel giants, that go in different parts of the city during the MONTRÉAL COMPLÈTEMENT CiRQUE festival, as well as a brand-new winter ice rink. The Leonard Cohen mural in Montréal is unlike any other and can be viewed from the mountain – it's just amazing. Through the Murelles project, we've also started adding murals and public installations to alleyways in downtown Montréal to make them friendly and safe for visitors. We've got about 15 ready to go in the next three to four years. There has been a lot of investment into the product to generate a cool vibe for people to enjoy.
As home to one of North America's most vibrant culinary scenes, what are some must-eats for travelling foodies?
YL: A recent survey showed that Montréal has 40 percent of Canada's top 100 restaurants, which is quite a lot. The other thing is that we have 57 different types of cuisine, so we are truly international in terms of our selection of restaurants. MTLàTABLE is Montréal's annual Restaurant Week with a set list of participating restaurants and menus, and we also have La Poutine Week. We've launched the Office Montréalais de la Gastronomie (Montréal Office of Gastronomy) and are very much pushing gastronomy at a reasonable price.
Equally, what is there to explore in Montréal's thriving arts scene?
YL: There's a lot of public art outside. Montréal is a bit of North America and a bit of Europe; not many cities in North America have that international feel. We've got three orchestras – the Montréal Symphony Orchestra, the Orchestre Métropolitain, and we've got the McGill University Orchestra.
We are the circus capital of the world, home not only to the Cirque du Soleil, but also two other circuses and many other troupes that are in Montréal and travel internationally. Then you've got the theatre and Les Grands Ballets, so there's probably about 75 activities every day in terms of the cultural scene.
We call ourselves the cultural capital of Canada and we subsidise about 60 of the city's 120 festivals, some of which are musicals, some are comedy festivals, and some are related to gastronomy as well.
We also invest in the murals and wall lightings in downtown Montréal, so it's very much an artistic community here.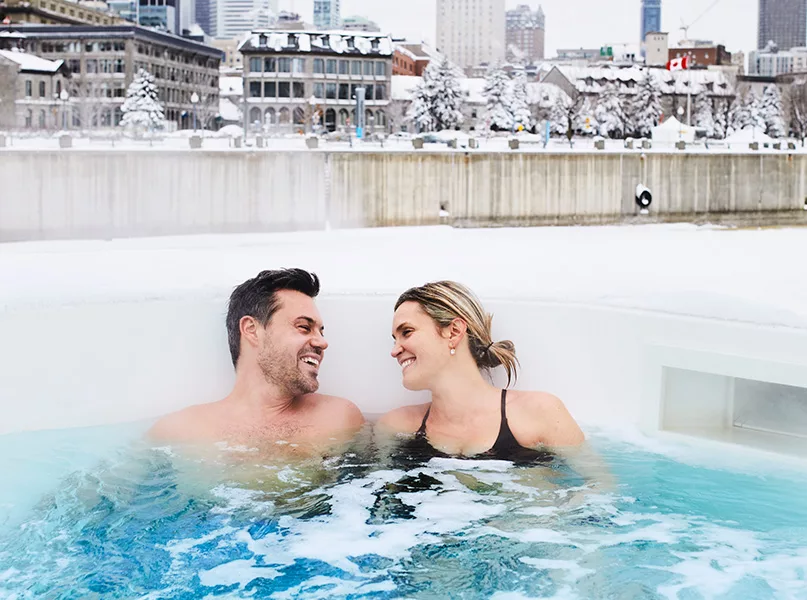 What trends are transforming the tourism industry in Montréal and how are you utilising them?
YL: People are spending more time in Montréal, not only because of the value but also because it's a young city. You'll see a lot of digital nomads that decide to work out of Montréal. We are also seeing more leisure travellers, and a resurgence in business travel.
We're getting more and more international flights, and Emirates is launching a new daily service from Dubai in July, so international visitors will continue to boom. We see companies now budgeting for attractions in the city and I think that's a very nice touch, especially as Montréal offers so much in terms of cultural events.
How do you forecast the tourism sector in Montréal developing in 2023?
YL: This year is going to be very strong in terms of international visitors. The UK and France are particularly robust markets, with about 700,000 visitors between them, and we're very pleased with the London market.
We always say that we're at the crossroads of America and Europe. We're really the francophone metropolis of North America, and the only major city that speaks French.
Then, of course, we expect a very strong year from the US both by car and air. We've increased our promotional investment in California, New York, and obviously the francophone market. We're probably going to be 20 percent over our 2019 revenue because people are spending more money and have more savings.