With a cityscape of gabled façades, legacies from its 17th century Golden Age, explore the elaborate canals and artistic heritage of Amsterdam, a dam fine city.
AMSTERDAM
Built around intricate canals, Amsterdam is unique and unforgettable. The 17th century capital of Holland is full of breath-taking architecture, and world-famous museums and theatres, with a wealth of history to accompany your journey through this lively city.
Split into 26 neighbourhoods and eight districts, each with its own distinct vibe and history, Amsterdam has the scope to provide visitors to the city with many different types of experiences. Amsterdam is well served by a public transport network of trams, metros, trains, buses, ferries and canal buses, making it easy to tour its neighbourhoods.
Although travelling on water has the advantage of the relaxing view of the historic narrow houses, cycling is part of the city's character, and there are numerous bike paths to explore.
The impressive houses that line the canals – a UNESCO World Heritage Site – were built during the Golden Age of Amsterdam, and are a picturesque imposition on the cityscape. The romantic bridges that cross the canals are just as important as the labyrinth of waterways and are luminated at night as if to highlight their beauty.
Amsterdam has a lot to offer in terms of art, history and culture. As well as the Anne Frank House, there are myriad art galleries and museums where visitors can appreciate Dutch masters such as Rembrandt and Vermeer. The collection of 17th century Dutch paintings in The Rijksmuseum is worth a few hours of anyone's time with its unparalleled collection. Although, classic paintings are not the only artistry in the city, as more contemporary art, including Piet Mondrian, is on display in the Stedelijk Museum for a modern aesthetic.
Amsterdam will charm you with its gentle world of cobbles and bakeries, and excite you with its vibrant nightlife and modern adventures.
---
DID YOU KNOW?
Amsterdam stands on 11 million wooden poles
Amsterdam has more bikes than residents
Amsterdam has more canals than Venice and more bridges than Paris
The city covers 84.7 square miles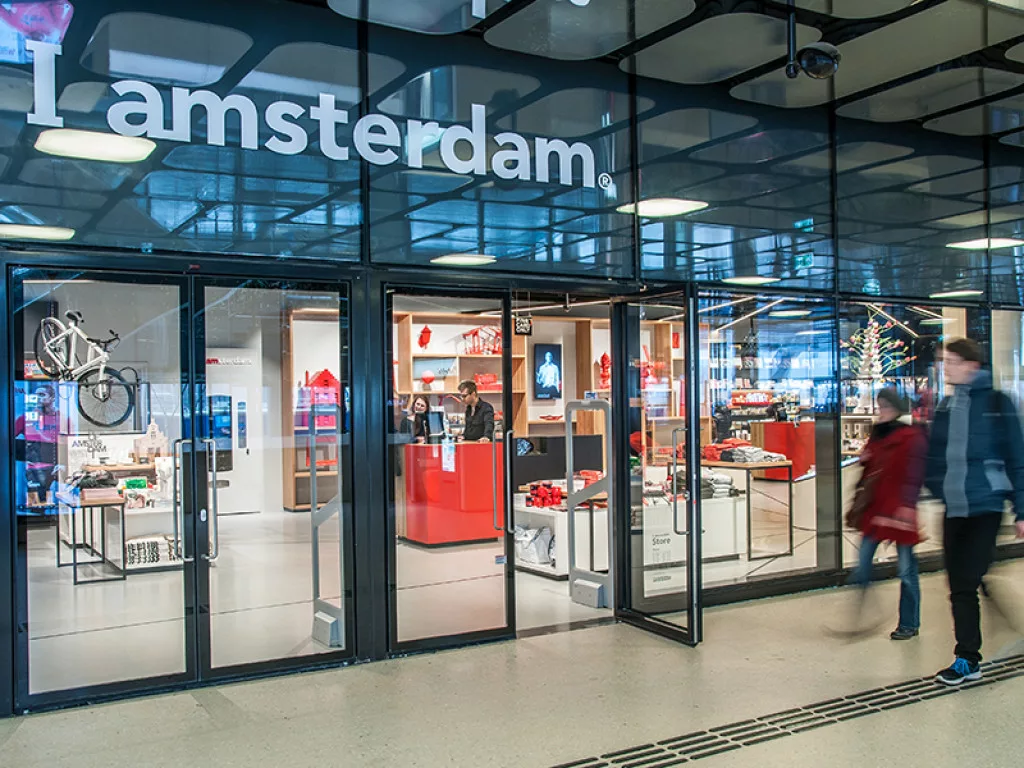 ---
TOURISM INSIGHTS: AMSTERDAM&PARTNERS
amsterdam&partners is dedicated to building a realistic reputation of the Amsterdam Metropolitan Area, guiding visitors on a cultural journey. The company tell stories and collect data to improve the visitor experience and the liveability of the area's residents.
Its network is made up of more than 800 partners, including government authorities and cultural organisations, tourism industry and knowledge institutions.
'I amsterdam' is the motto of the Amsterdam brand. It expresses diversity, cohesion, and the freedom to be who you want to be and to love who you want to love. The aim is to create a regenerative visitor economy that adds value, actively focusing on visitors who come for conferences and culture, in the broadest sense.
Through the not-for-profit organisation, visitors can purchase a digital I am City Card to explore all corners of Amsterdam. This includes public transport, more than 70 museums, a canal cruise and bicycle rental and much more.
Geerte Udo, Director of amsterdam&partners, tells us more.
Q&A WITH GEERTE UDO, DIRECTOR, AMSTERDAM&PARTNERS
Can you talk us through the origin of amsterdam&partners?
Geerte Udo, Director (GU): amsterdam&partners is a public-private foundation. Our organisation was founded in 2013 under the name Amsterdam Marketing. This organisation was the result of a merger of Amsterdam Uitburo, Amsterdam Partners, and Amsterdam Tourism & Congress Bureau. In March 2019, we continued under the name amsterdam&partners. We focus on the key target groups of residents, businesses (including conventions, talent, and scale ups) and business and leisure visitors.
Our mission is to contribute to the quality of life, attractiveness and prosperity of a sustainable and inclusive Amsterdam Metropolitan Area by building a better reputation while guiding residents, businesses and visitors.

How does amsterdam&partners seek to enhance Amsterdam's reputation?
GU: Our approach consists of storytelling based on insights. We hope to inspire, inform and activate our target groups by telling the right story, through the right channel, to the right person at the right time. We connect partners from the Amsterdam Metropolitan Area and share knowledge locally, nationally and internationally.
We also use different platforms for different target audiences, through a combination of offline and online links. You can find us online through our website www.iamsterdam.com or on Instagram, Facebook, TikTok, YouTube, Twitter, or LinkedIn. We also have an I Amsterdam City Guide and Amsterdam Area Guide, both are printed magazines that steer residents, business and visitors through Amsterdam and its Metropolitan Area.
Why, in your opinion, should someone visit Amsterdam?
GU: Amsterdam is a very diverse city; it has an open mind and free spirit. You can be who you want to be and love who you want to love as long as you respect each other – this creates a unique atmosphere in the city. It has a rich history and is a front runner in many innovations. It has a well-known city centre and interesting neighbourhoods, and let's not forget the Metropolitan Area!
The Metropolitan Area is of very high quality and has a diverse selection of culture to explore. In Amsterdam you can find renowned museums, and world class stage performances, from classic to very modern, well-known to up and coming, during the day and through the night. We also have great culinary offerings!
What kind of travellers does the city appeal to the most?
GU: Most of the visitors love to explore and discover new things – culture lovers, free thinkers, people that love to be inspired and broaden their perspective.
Unfortunately, we also attract a specific audience who come specifically for the stag parties. They harm the liveability of the residents, so visitors who only come to get drunk cause a nuisance and treat the city and its inhabitants disrespectfully. In a friendly way, we ask them to stay away.
What does Amsterdam have to offer in terms of sustainable or eco-friendly experiences? Do you have any goals in place with regard to this?
GU: Amsterdam has always been a city of creativity and innovation with a spirit of commerce, which helps us to transform to a more social and ecological sustainable Metropolitan Area for residents and visitors.
We want to achieve a fast transformation to sustainable mobility, and support travelling by train over plane wherever possible.
All taxis and canal boats in the city centre must be electric by 2025, and of course, we are the number one city of bicycles. A number of hotels have an active policy on sustainability, reducing waste and saving energy, therefore, the social impact on their neighbourhoods is growing very fast. They know this is the future of our city.
Lastly, we have a fast-growing number of restaurants that serve more local and biological food, offering vast amounts of vegetarian and vegan options.
What trends are currently transforming tourism in Amsterdam? Do you have any predictions for 2023?
GU: We are developing many neighbourhoods in order to increase the quality of life and also the quality of visits at the same time.
There is a huge transformation plan for the old city centre to make it more liveable and less attractive for audiences that bring nuisance to our city. We are investing in more culture in lesser-known areas, and better connectivity, again, for residents, businesses and visitors alike.
Are you optimistic about the future of the tourism industry in Amsterdam, particularly with regards to bouncing back from the COVID-19 pandemic?
GU: We are optimistic if the industry quickly changes into a more social, ecological and economic sustainable place. We bounced back from the pandemic but would love to welcome more culturally orientated visitors – the kind of tourists who are curious to go off the beaten track and discover new experiences, neighbourhoods and the Metropolitan Area.
In addition, we welcome more repeat visitors and would like less visitors that use our city only as a backdrop for their party.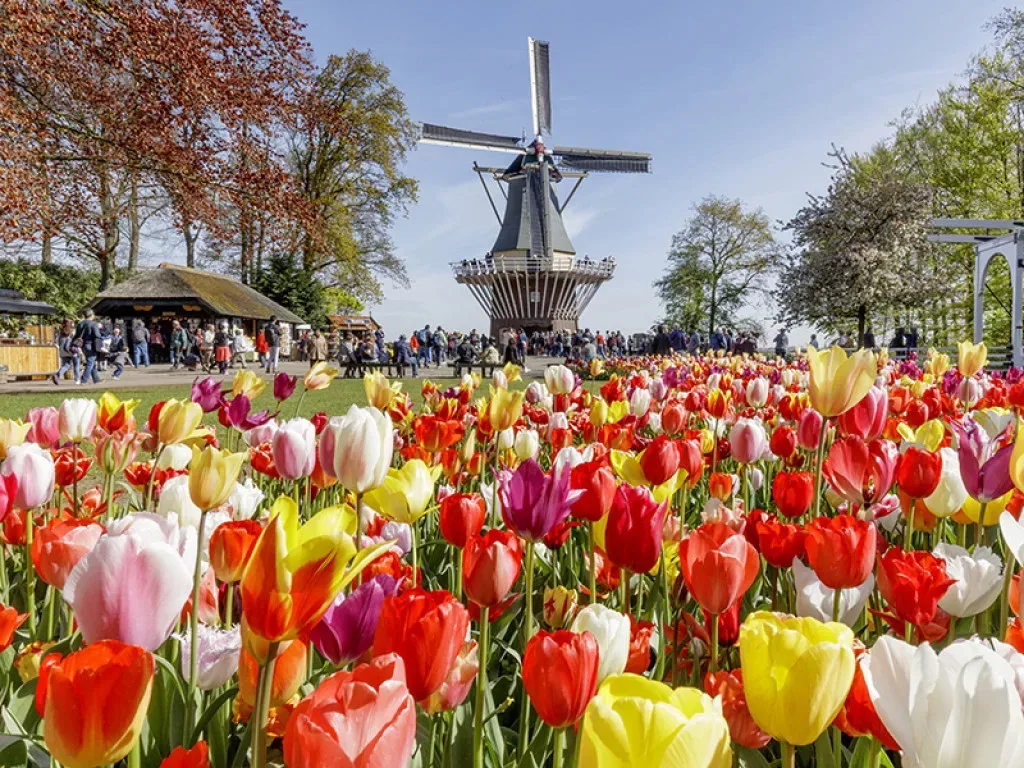 AMSTERDAM NOORD IN FOCUS
This neighbourhood is a true multi-faceted treat which is accessible on the free ferry from behind Central Station. It boasts green spaces dotted with cycle paths – an idyllic way to experience the Dutch countryside. The route will lead you to quaint villages known for their authentic stolpboerderijen, which are traditional farmhouses with cheese-cover shaped roofs.
The spectacular scenery is accompanied by Het Twiske – a stunning nature area perfect for swimming, boating and bird-spotting. Continuing the theme of nature, Noorderpark is ideal for cultural and family activities. It has a brightly coloured community centre that hosts workshops, and the pavilions regularly stage live music.
For a sensory experience, Van der Pek street market is buzzing with colours, stalls and people. A futuristic sight will await you opposite Central Station – the Eye Filmmuseum is a cinema, museum, film archive, and modern icon, with an on-site restaurant.
The options to stop and refuel are plenty and varied. Oedipus Brewing Tap Room has a long-standing reputation for house-brewed beers and The Beef Chief's award-winning burgers. It is worth surrounding yourself with its vibrant terrace and colourful taproom for an evening of tastebud tempting delights.
On the 19th floor of A'dam Lookout, you will find a completely different gastronomic experience. Moon restaurant will literally turn your head – it revolves so guests can enjoy a 360-degree view of the city centre, harbour, and horizon. Using local and seasonal produce mixed with exotic fare, Moon takes you on a culinary and literal adventure.
This unique area invites you to expect the unexpected!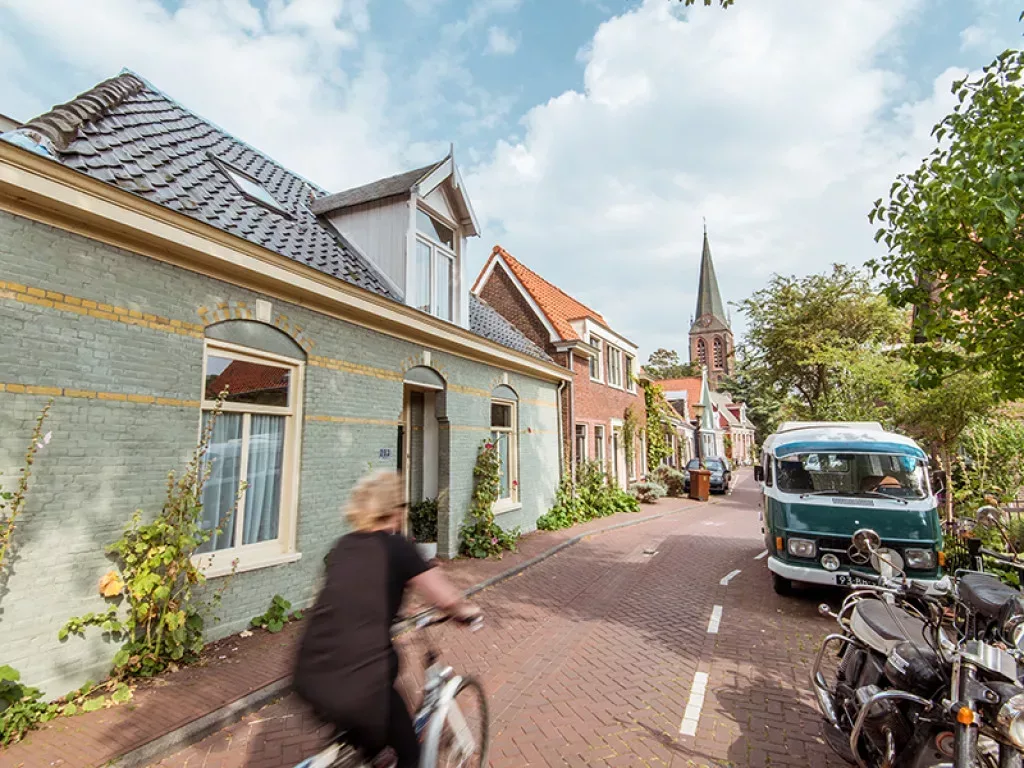 OUTLOOK RECOMMENDS
Eat:
FOR A BIT OF DUTCH COURAGE…
Cosy cocktail bar Dutch Courage features the world's first kopstootje vending machine, the centuries old drinking ritual that consists of jenever paired with a cold beer on the side. The juniper flavoured jenever liquor is stocked in over 150 varieties and mixed into delicious cocktails. Its moniker dates back to the Eighty Years War when English soldiers witnessed the Dutch taking gulps of jenever to take the edge off morning battles.
FOR A STYLISH STEAK…
Do:
FOR STOPPING TO SMELL THE ROSES…
One of the oldest botanical gardens in the world is the Hortus Botanicus, containing more than 6,000 different plants. It is a quiet and relaxing place to visit, with a recently renovated orangery, monumental trees, and a beautiful café. Not forgetting the famous tulips, the best time to see these colourful blooms is in spring.
FOR SWINGING ON TOP OF THE WORLD…
At 85 metres tall, the A'dam Lookout offers an unparalleled view of Central Amsterdam with Rotterdam on one side and North Holland on the other. There are two swing chairs, and it is a great way to unwind after sunset.
Sleep:
FOR A POP CULTURE MOMENT…
The Hilton Amsterdam is where John Lennon and Yoko Ono staged their famous "bed-in" protest, and there is even an eponymous suite. The canal-side hotel is in a quiet neighbourhood near the Rijksmuseum and Van Gogh Museum. It offers cocktails, dining, and a fitness centre with a sauna and steam room.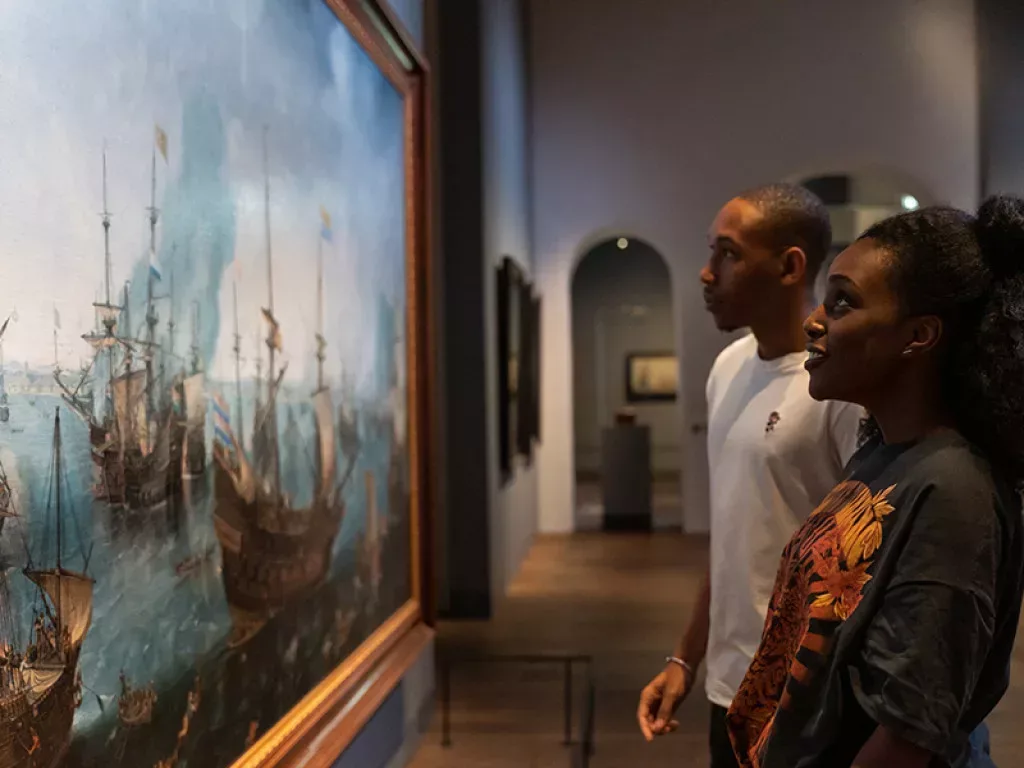 LANDMARK ATTRACTIONS
Amsterdam Beach – Amsterdam has one of the most unspoilt coastlines in Northern Europe. Whether you are looking for relaxation, dune exploration, adventurous water sports, beach bars or impressive wildlife, it is a city that has everything. Amsterdam Beach makes the perfect day trip for swimming or sunbathing, watching or walking. The seaside landscape even has towns and harbours, so there is something for every palate.
The Zaanse Schans – The open-air museum is accessible all year round with a collection of historic windmills. While the free outdoor park can be visited any time of the year, the majority of the windmills are open to the public from April to October. The unique village of windmills also has wooden houses and barns. It is 15 kilometres north of the centre of Amsterdam, and lets you experience Holland in the year 1850.
Oude Kerk – The church, built around the year 1200, is the oldest building in the capital and is known as 'Amsterdam's living room' as it was a meeting place for all walks of life. Admire the 33 stained glass windows, which come alive on a sunny day, and marvel at the interior. In addition to the paintings and furniture, learn about the number of interesting graves which are a part of the building.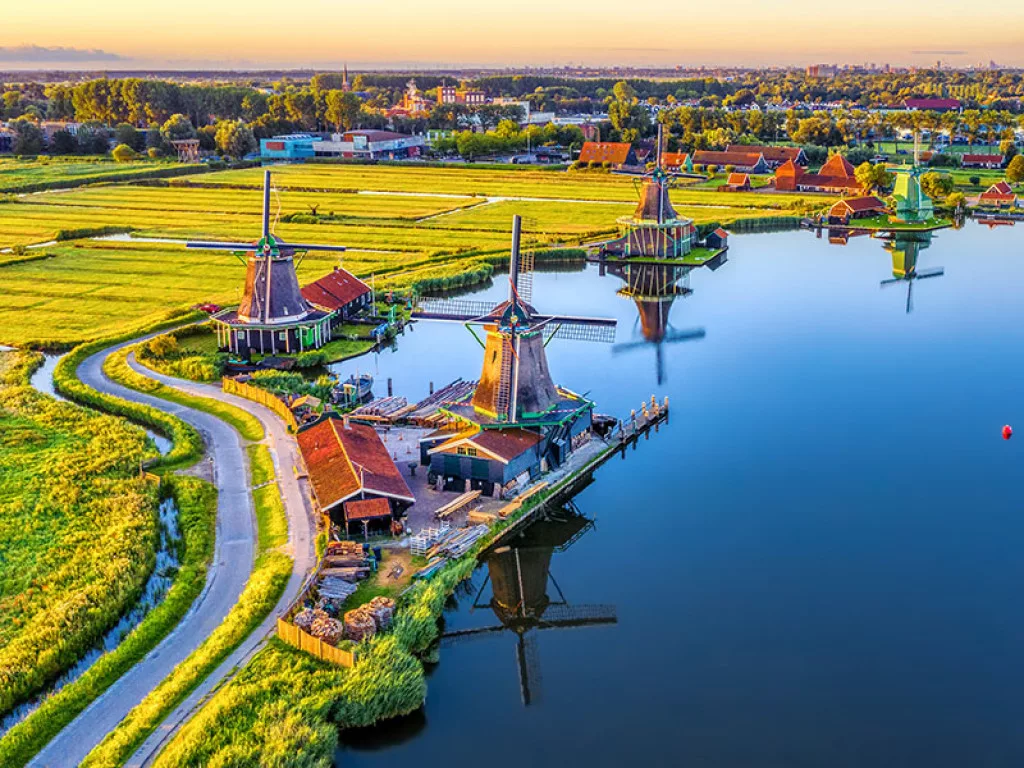 GETTING THERE AND AROUND
As one of the easiest European cities to traverse, Amsterdam boasts an impressive public transport network. It includes metros, buses, trams, ferries, and trains which can be accessed with an OV chip card. As a compact city, almost everything is in walking distance.
For an alternative way to travel around Amsterdam, boat tours along the canal routes are a fun way of seeing the beautiful buildings. Ferries are free for foot, bike and moped passengers, no ticket required – just hop aboard!
Amsterdam Airport Schiphol is the main airport international airport of the Netherlands, and it is located 20 kilometres away in the town of Haarlemmermeer. Getting from the airport to the centre of Amsterdam is possible by bus, train, or taxi, and flying to Schiphol Airport from London only takes an hour and 15 minutes.
Amsterdam has some stunning cycling routes with plenty of bicycle hire locations dotted around the city, and the average daily rental price is €10. The bonus of cycling or walking is experiencing the scenic quality of the journey.
Arriving by ferry into the Hook of Holland is another option. The sailing duration is around seven hours from England, however, travelling by Eurostar takes just under four hours.
Travel from European destinations is achievable by air, rail, or road – either by car or bus.