The diverse culture, captivating history and endless natural beauty of South Africa's Limpopo is ready to be explored.
LIMPOPO
---
Limpopo is often perceived to be the no-man's land of South Africa. Wild and raw, it is for this reason, however, that the region is so captivating, showcasing some of the continent's most stunning flora and fauna. With a landmass larger than that of Portugal, Austria or Serbia, South Africa's northernmost province is characterised by a historical culture, expansive plains and endless national parks which entangle rushing rivers and rocky outcrops. Seven of South Africa's 11 official languages are spoken here, owed to the area's vast number of ethnic groupings. Yet despite this, the region merely accounts for roughly 10 percent of the national population, instead inhabited by an array of exotic wildlife, from rhinos to antelope to elephants.
Ecotourism takes centre stage, evidenced by the Waterberg region, home to hectares upon hectares of beautiful, unspoilt scenery. Meanwhile, shifting from the rural to the urban, you're most likely to find yourself in Polokwane. The provincial capital, it is South Africa's largest hub north of Gauteng, and was one of the major host cities of the historic 2010 FIFA World Cup. Whether you're looking for business, culture, nature or indeed sport, Limpopo has something for everyone.
THE BUSINESS END
---
Aside from its recent role in the world's most famous international sporting event, Polokwane is also known for sterling accommodation, agreeable weather and a bustling centre. Bordered by Botswana to the west, Zimbabwe to the north and Mozambique to the east, the entire province is favourably situated for trade with access to key strategic locations such as the Maputo Port. In addition, the capital lies on the N1 highway that connects South Africa to the rest of the continent via Zimbabwe to the north.
In terms of industrial prowess, Limpopo is home to 41 percent of South Africa's platinum group metals, 90 percent of the country's red granite resources and roughly 50 percent of national coal reserves, alongside substantial antimony assets. As such, it may come as no surprise that 400 prospecting and mining licenses have been granted across the region, the sector accounting for 27 percent of provincial GDP.
Mining aside, Limpopo also harbours fruitful manufacturing and agricultural industries that contribute to its overall economic success. The latter of the two benefits from an abundance of naturally growing tropical fruit such as avocados, mangos and litchis in the east and vast quantities of livestock farms in the northern and western regions.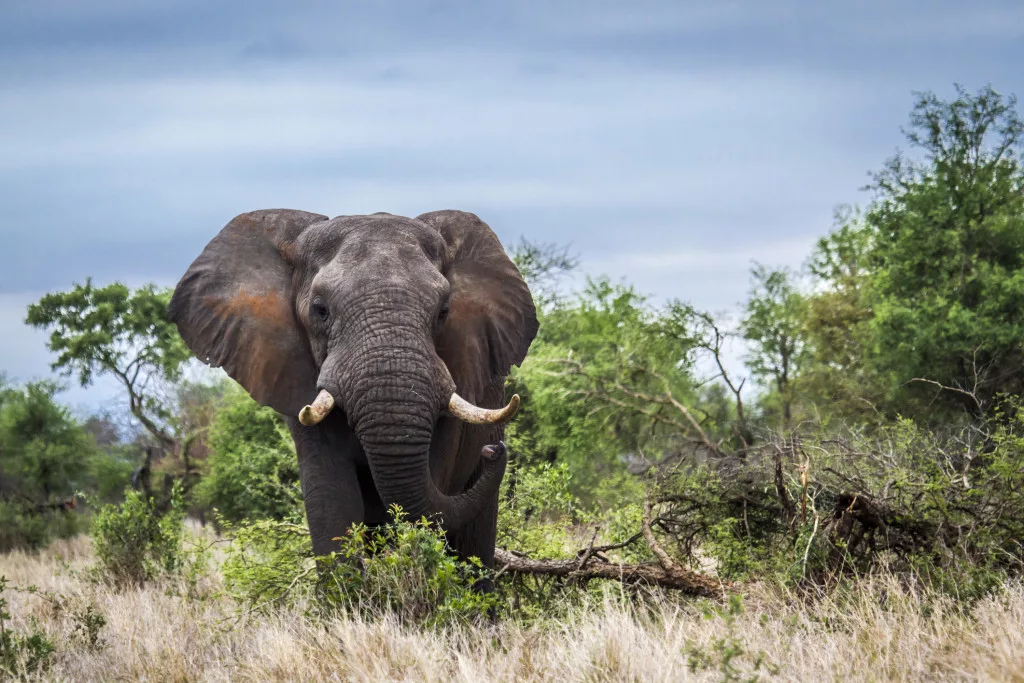 POLOKWANE IN FOCUS
---
The provincial capital of Limpopo, Polokwane is a modern city located just three hours from Johannesburg and two hours from Kruger National Park, acting as the country's northernmost economic and social hub. Wandering its famously broad streets, strewn with jacaranda and coral trees and parks on either side, will reveal a breadth of hidden treasures, be it indigenous markets, major shopping centres or an assortment of cultural attractions. The latter of is one of the city's key selling points. With traditional paintings from Venda, Tsonga and Pedi artists showcased in the Polokwane Art Museum and the Sculpture Art Park home to the works of the indigenous African groups and Boers, it's easy to take a tour of the city's and indeed province's captivating history.
The Hugh Exton Photographic Museum is particularly worth visiting, home to a collection of 22,000 images including photographs of the first five years of the city on celluloid. Much like art and culture, sport is another of the city's popular attractions, and The Peter Mokaba Stadium, named after South Africa's former deputy minister in Nelson Mandela's government, is the epicentre for this. Able to accommodate a capacity of 45,000 people with ease, the facility has seen a multitude of proclaimed football and rugby matches both locally and internationally.
OUTLOOK RECOMMENDS
STAY:
---
Protea Hotel by Marriott Polokwane Ranch Resort
EAT:
---
NATURE:
---
DO:
---
Bakone Malapa Northern Sotho Open-Air Museum
Hugh Exton Photographic Museum
Polokwane Art Museum

Operated by Sun International, Meropa Casino and Entertainment World is described as a Morrocan-style fiesta of fun. It is located in Polokwane and serves as a one-stop shop entertainment destination, also housing a three-star hotel, bird and reptile park, spa treatment centre and multiple dining venues. The casino itself has more than 400 slot machines and 17 gaming tables.
FLY:
---
GETTING THERE AND AROUND
---
For international travellers, the easiest way to reach Limpopo is via the OR Tambo International Airport in Johannesburg, located 330 kilometres to the southwest.
From here, national operator Airlink offers five daily flights to the Polokwane International Airport – a transit hub located five kilometres north of the city that handles approximately 5,000 aircraft and 38,000 passengers each year.
From Polokwane, getting around presents itself as a relatively easy prospect. Within the city itself, walking, taxi, rental car and public transport are all viable, accessible options, the former being preferred in many cases when exploring the centre.
Equally, if you're looking to experience some of the province's abundant nature-centric attractions, there are numerous tour operators offering a multitude of different experiences. Tembele Tours, Nhlamulo Destinations, Q&M Tours and Magoebaskloof Tourism, for example, provide a variety of trips and activities, from mountain biking and canyoning to horse-back riding and good, old fashioned guided tours.