Home to two-thirds of Vanuatu's total population, Port Vila is rich with many different cultures, such as British, Chinese, Vietnamese, and French, the latter of which has the most dominant influence on the city's appearance, making it a cultural mosaic.
PORT VILA IN FOCUS
---
Positioned between a blissful lagoon and a tropical harbour, Port Vila is popular with yachties, cruise-goers, and expats who all bask in the assorted landscape. If you delve deeper into the heart of this compact and energetic city, you will easily come across one of Port Vila's outdoor markets (also known as Mama's Market), with a vibrancy that shines through in the plethora of unique stalls selling local fruit, brightly-coloured dresses, and classic fish markets.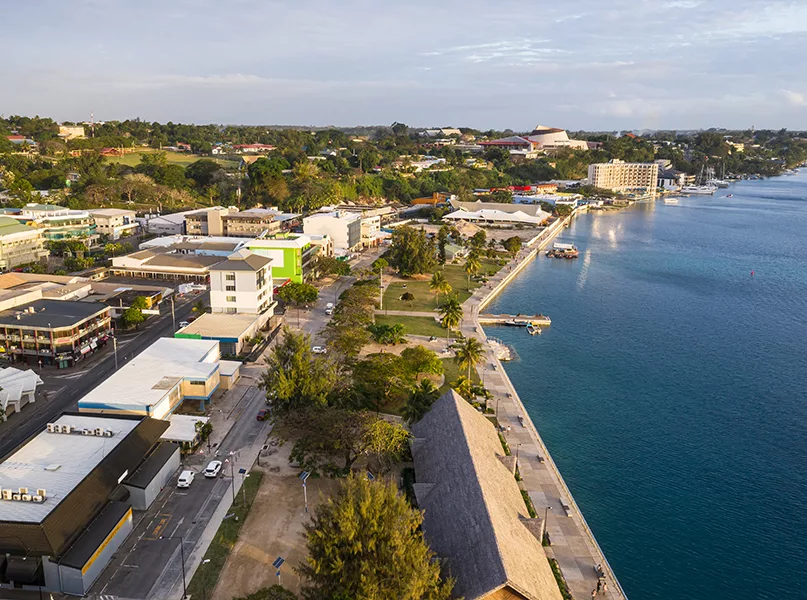 To take a break from the chaotic markets and inner streets, be sure to visit the National Museum of Vanuatu. A widely-regarded attraction across the Asia Pacific region, the museum is situated in a magnificent traditional building, heralding some impressive historic artefacts including tamtam (also known as slit gongs or drums), outrigger canoes, ceremonial headdresses, shell jewellery, and the intricate designs of Lapita and Wusi pottery.
Port Vila strikes the perfect balance as a lively city just a stone's throw away from rolling beaches and optimum diving spots, making it the perfect place to start your Vanuatu adventure.