Japanese Garden Dive Spot
---
A zen-like experience, this extremely pretty dive spot leading into a breathtaking marine environment looks as though it has been tended to meticulously by Japanese gardeners. Featuring a bottom of gently undulating sand, coral outcrops, sea fans, and a forest of sea fronds plus masses of fish, this location will appeal to all divers or varying skill and experience.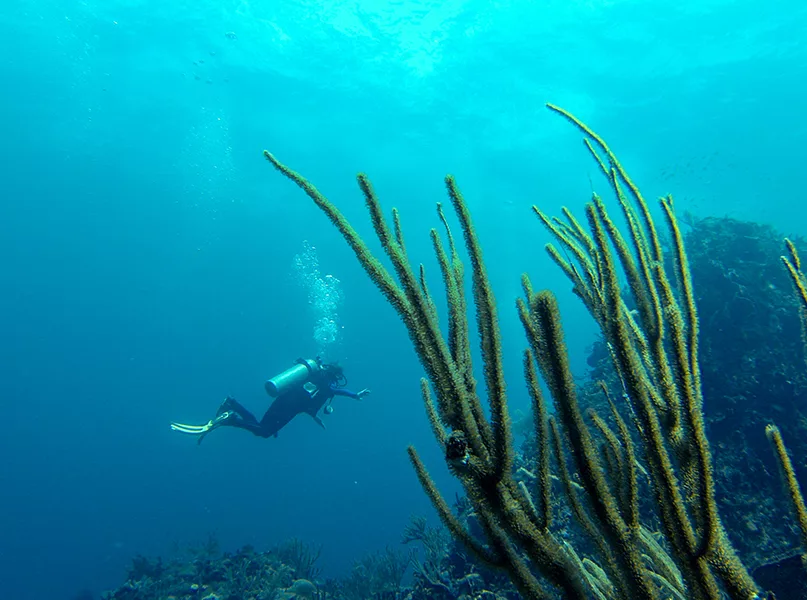 La Soufriere Volcano
---
At over 4,000 feet above sea level, the active La Soufriere volcano dominates the landscape of mainland St Vincent. It has long captured the imagination of adventure seekers with the famed Daniel Defoe, author of the adventure novel, Robinson Crusoe, writing about its majesty. La Soufriere experienced a series of explosive eruptions in April 2021 and is currently deemed to be out of its explosive phase. However, explorers are discouraged from hiking until further notice by the local authorities, and instead encouraged to observe from a safe distance.