Tasked with enhancing the burgeoning travel industry within SVG, St Vincent and the Grenadines Tourism Authority (SVGTA) is nurturing the growth and popularity of this idyllic haven. We get the full story from CEO, Glen Beache.
Q&A WITH GLEN BEACHE, CEO, SVGTA
---
Can you talk me through the origins of SVGTA and its initial vision?
Glen Beache, CEO (GB): The organisation is here to promote SVG as a tourism destination and to set standards for the industry within the country. Alongside this, it carries out tourism research in terms of potential visitors, what type of traveller we attract, and where we look at as our main source markets.
We ensure that the correct standards are in place, whether that's our tour guides, hotels, travel agents, tour operators, or taxi drivers. We also analyse statistics in terms of the numbers coming into SVG and we did play a crucial role in negotiations to bring major airlines into the nation once our first international airport opened six years ago.
I tell my staff that tourism is no different to being a doctor, an engineer, or a lawyer. It's an industry that continuously changes and we must work hard to keep up-to-date with exactly what's going on in the sector.
As we continue to grow as an organisation, we always look at where we are and how we can change things and continue to look at diversifying. So far, I think we've done a fairly good job, but there's always room for improvement.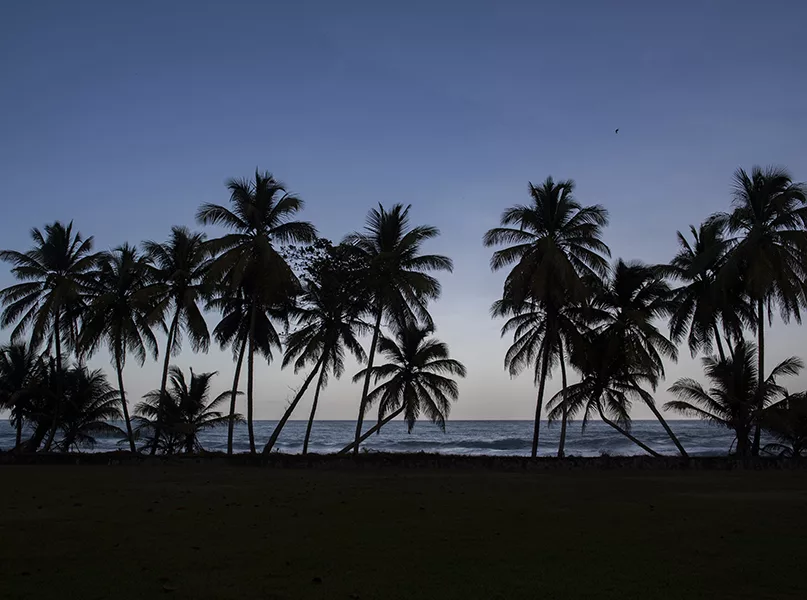 What are your organisation's current goals and how do you plan to achieve them?
GB: Where most organisations usually look at the visitor numbers as an indicator of success, we tend to look at things a bit differently. Compared to our neighbours, the immediate competition being the Caribbean, we're still relatively new to the tourism industry, but in terms of how we look at success, it's not just the data we're measuring ourselves by.
There's more to success than just numbers, and if you have visitors who have genuinely had a great time, that's going to translate to data eventually because there's no better marketing than word of mouth.
I love nothing better than to see somebody write something from the heart expressing how happy they were with their visit to SVG.
Why, in your opinion, should someone visit St. Vincent and the Grenadines and what defines the country?
GB: Every nationality believes that their country is the most beautiful and that the people are the friendliest, warmest, and most welcoming, and in this way, SVG is no different. However, on a deeper level, SVG is the most diverse destination in the Caribbean.
The mainland of St. Vincent is volcanic and features a lot of black sand beaches, whereas in the Grenadines we have the stunning contrast of coral islands with pristine white sand beaches. One of the things that people don't realise about black sand beaches, especially where the waves break, is that on a sunny day, the water is clearer than that of a white sand beach. I usually say that the perfect poster for SVG is a black sand beach that merges into a white sand beach.
Similarly, our tagline is "SVG, the Caribbean you're looking for", which alludes to our fantastic breadth of diversity.
If I say the word Caribbean, it brings up a certain image in your head and I don't think people realise how powerful the word Caribbean is. It immediately paints a vivid picture, whether it's a white sand beach, mango tree, blue waters, or beautiful sunshine, but everybody has a different image of what the islands mean to them, and whatever that image is to you, SVG offers it.
We're one of the few Caribbean islands where you drive around and still have the coconut trees on the side of the road, and the mango trees and greenery are unspoiled because we care so much about the sustainability of our home.
Furthermore, our four main niche markets are sailing, diving, romantic getaways and honeymoons, and adventurers who come for the incredible nature trails and hikes. We truly cater for all sorts of travellers.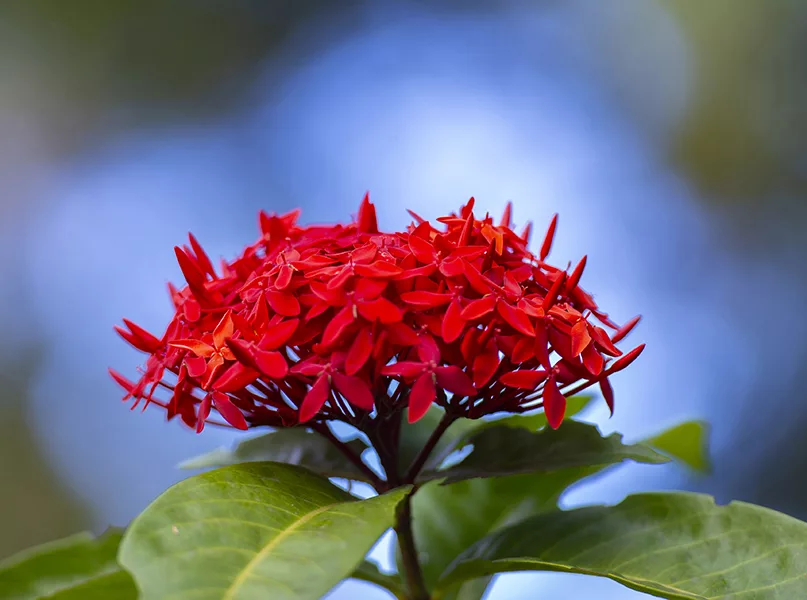 Are you optimistic about the future of the tourism industry in SVG, particularly with regards to bouncing back from the COVID-19 pandemic?
GB: The COVID-19 pandemic has taught us not to take things for granted. I'm always optimistic and as much as we complain sometimes, human nature shows that we're fighters and tend to come back stronger after dealing with different challenges.
I look for that silver lining, and one of the things that the last few years has shown us is that we have certain things we take for granted.
I think tourism has come back with a vengeance. People talk about revenge travelling and are now seeking out experiences and things they've always wanted to do, whether it's diving or other activities and destinations they had always wanted to explore. Some people were probably living together for years, and after the COVID-19 pandemic decided to get married because they realised how life is so precious to them, so overall I'm very optimistic.
That's not to say we won't have other challenges in the future. For example, if you look at the weather over the past few months, this is the hottest the world has been over the past 100 years.
I also believe that education is not just about what you do in school; it's about travelling and experiencing new cultures, and having an appreciation for what's different, which is vitally important for young people around the world to embrace.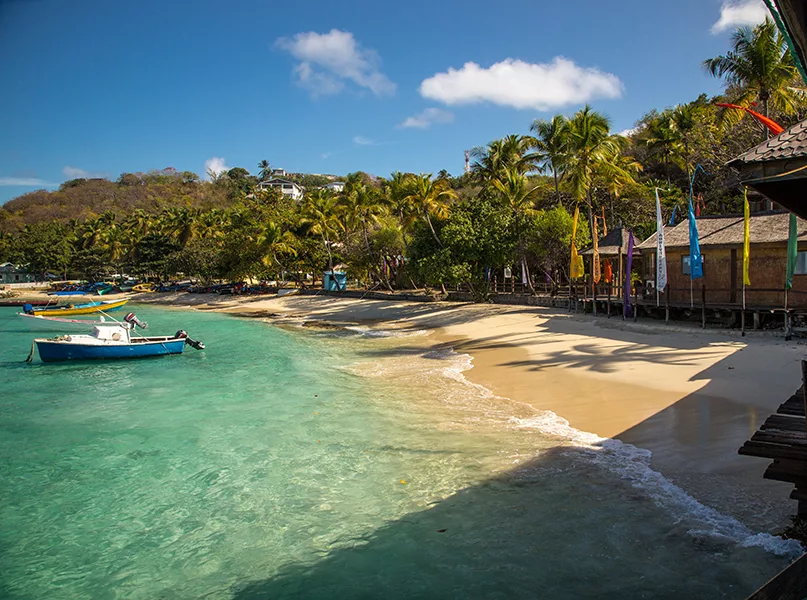 Are there any particularly unique experiences or underrated activities that the country has to offer, which are perhaps lesser known?
GB: The Tobago Cays is something truly amazing to see. The water there is some of the clearest you'll find in the world, and certainly the clearest you'll find in the Caribbean.
The three islands that make up the Cays are surrounded by the Horseshoe Reef, where you can swim with turtles and scuba dive. It's a wonderful experience.
The last one I will recommend is Salt Whistle Bay, an oasis of calm compared with the exposed waters of the Cays. It's not a big beach, but the quality of the sand and water is incomparable. I've travelled a lot and I'm yet to find a beach as pristine as this one.