Q&A WITH SOSTEN YOBE LINGWALANYA, DEPUTY DIRECTOR OF TOURISM, MALAWI DEPT. OF TOURISM
---
Firstly, please introduce us to the Malawi Dept. of Tourism and your vision and mission?
Sosten Yobe Lingwalanya, Deputy Director of Tourism (SL): Our vision and mission is to ensure that the development and promotion of the sector is done in a sustainable, manner that brings meaningful socio-economic benefits to the areas visited, contributes effectively to the reduction of poverty, and is enjoyable to both present and future hosts and visitors.
Malawi is one of Africa's smallest yet most beautiful countries, and possibly the continent's most underrated travel destination. If you're looking for somewhere to take your breath away with awe-inspiring, stunning natural beauty, rich culture, friendly people, and plenty of adventure, then Malawi is the place for you.
What unique experiences can tourists expect from Malawi today?
SL: Firstly, I would say the peaceful, accessible scenery and our pleasant climate. For the maximum experience in a short amount of time, you can go on an authentic African trip in a safe environment and discover the land in various ways. The Malawian people are renowned for their kind-heartedness by nature, so you can experience hospitality in its purest form and feel the 'Warm Heart of Africa!'
As one of the major attractions of Africa, Lake Malawi National Park is proudly a UNESCO World Heritage site and the first freshwater national park worldwide. Malawi is also ideally suited for outdoor sports, with conditions perfect for a wide variety of activities. Water lovers can go snorkelling, diving, or kayaking; and if land is more your thing, there are plenty of opportunities to go hiking, cycling, horse riding, climbing, trekking, and mountain biking.
Our rich cultural heritage can be seen on the old trade routes of the Livingstone Trail and particularly at the UNESCO World Heritage Site at Mt. Chongoni, where you can see depictions of rock art and paintings of the farmer communities of the Late Stone Age and the Iron Age period. Chongoni Rock Art Area, located in the Central Region of Malawi, consists of 127 sites in the forested hills of the Malawi plateau and is a highlight for any visitor to the region.
Local delicacies include enjoying fresh fish of Lake Malawi, such as the chambo, and if you can, try the fried fish in gravy. The gravy is a curry spice blend with a fruit chutney. Enjoy an aromatic cup of original Malawian coffee or home-brewed tea (the country is the second largest tea producer in Africa) or a double shot of Malawi Gin and Tonic (MGT) on the rocks.
You can also participate in local events like the famous Lake of Stars festival, a unique, immersive adventure through curated music, talks, poetry, theatre, film, and wellness activities from Malawi and across the globe.
Furthermore, there's the Likoma festival on Likoma Island, Malawi's annual island festival which is accompanied by a ship cruise from any port on Malawi's mainland. Apart from the cruise to the island, patrons can also enjoy a boat cruise to the Chizumulu Islands and Mozambique, play beach games, race canoes, and go sightseeing.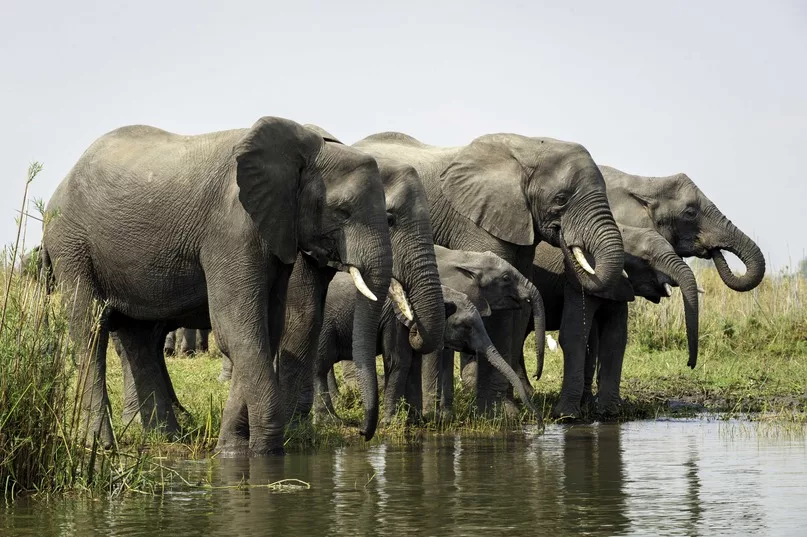 How has Malawi transformed its wildlife areas into thrilling Big Five destinations?
SL: Malawi has achieved phenomenal success in wildlife conservation through remarkable public-private partnership programmes that have resulted in the revival of Malawi's wildlife protected areas. The initiatives have included better conservation programmes for Malawi's national parks and wildlife reserve areas and the successful translocation of wildlife species that were considered extinct in Malawi.
Since 2006, Malawi's national parks have seen a major transformation in wildlife numbers, with rhinos and elephants being reintroduced into the Majete Wildlife Reserve, followed by leopard and lion in 2011 to 2012, and giraffe and cheetah in 2018.
Then in 2016, Malawi saw one of the largest elephant translocations in history, when around 500 elephants and more than 2,000 other large mammals were moved from Liwonde National Park and the Majete Wildlife Reserve to the resurgent Nkhotakota Wildlife Reserve. Once suffering from serious poaching and mismanagement, this reserve is now flourishing and tourism here is steadily on the increase.
Malawi is now amongst the 15 countries in the world that is home to the renowned 'Big Five' wildlife. Malawi is considered one of the emerging wildlife destinations in East and Southern Africa, with its strength premised on low-volume tourism in the wildlife-protected areas.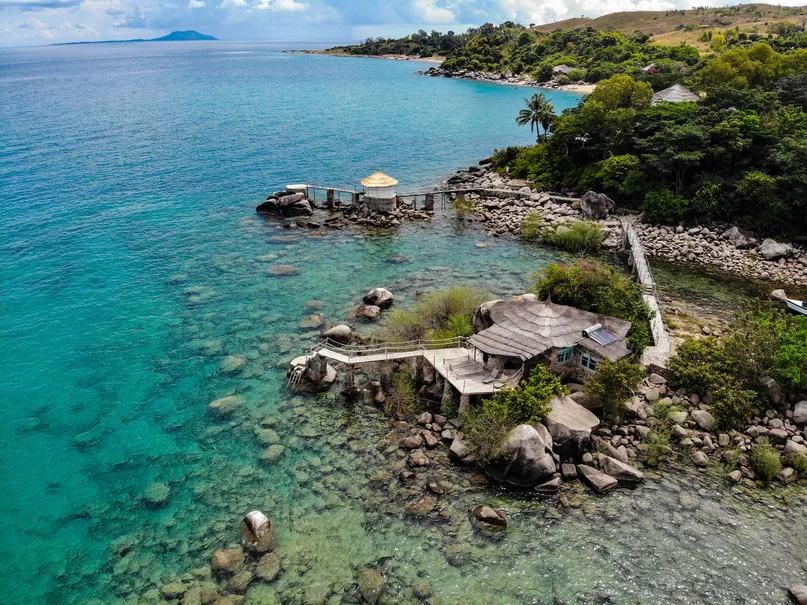 What would you say makes Malawi's landscape special?
SL: Malawi is positioned as an emerging multi-experience African destination, providing a diverse range of tourism activities for travellers seeking an authentic African travel experience in a relatively small geographical area.
One of the strengths of Malawi's tourism product is its diversified landscape and scenery, which is influenced by the great rift valley. There are a variety of landscapes that have inspired some of the greatest authors that ever walked the earth, particulary J.R.R. Tolkien, a British author of an epic high fantasy novel "Lord of the Rings". Moreover, the habitats, climates and cultural assets, are across relatively little surface and short distances, making Malawi comparatively less crowded.
We pride ourselves on providing a peaceful and tolerant environment, where you can feel the warmth of neighbourly social interaction and build authentic relationships with each other.
What other aspects of Malawi's rich cultural heritage would you also recommend to visitors?
SL: We must never overlook the impact slavery has had on our people, so I'd recommend a visit to Nkhotakota, a town that was prosperous as a slave depot for Arab slave traders in the 19th century. Along a similar theme, there are memorial sights to remember the Scottish missionary and explorer David Livingstone.
Malawi is further world-famous for its tea, coffee and sugar plantations and there's always an opportunity to taste local culinary products in every village you travel through, as well as the diversity of local arts at markets, handicrafts activities like pottery making, and attending ceremonies and rituals.
Finally, what makes Malawi the place to visit in 2023?
SL: Malawi is a country just waiting to be discovered; it's an off the beaten track destination that offers something to see and do for everyone. If you want to enjoy a holiday away from the crowds, Malawi is the place to be to enjoy a natural paradise without everybody else.