Blue holes
---
As nature's very own swimming pools, these majestic bodies of water must be seen to be believed. The sparkling pockets of water occur when freshwater springs trickle from the very top of the islands' mountains over thousands of years. Therefore, take a dip for a swimming experience like no other, but remember to bring cash as some guides charge an entrance fee.
Vanuatu Cultural Centre
---
To truly understand the culture that is so ingrained in Vanuatu, the centre plays a pivotal role in preserving, protecting, and promoting the variety of cultures across the archipelago. Therefore, if you are looking for something to do in Port Vila, learn about the Indigenous culture of Vanuatu, spanning sand drawing, land diving, and more.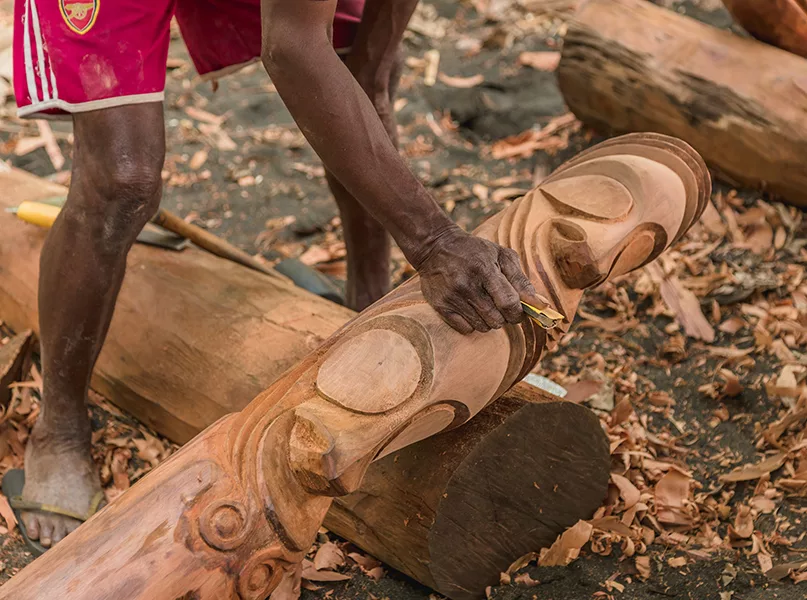 Mount Yasur
---
As a mighty active volcano on the island of Tanna, this fantastic natural landform gives tourists the unique opportunity to stand on the volcano's edge and gaze at dancing lava as it rises and falls. The 400-metre crater is only accessible by foot, however, regular tours are held in which guides can drive travellers to the nearest checkpoint, where they can enjoy an equally spectacular viewpoint.