THE WORLD'S MOST INSTAGRAMMABLE CABINS
The Outlook Travel team go global and explore the world's most instagrammable cabins, because 'eco' doesn't have to mean rustic.
HOSHINOYA KARUIZAWA, JAPAN
---
In a world where 'social distancing' and 'self-isolating' have become commonly used words, the concept of 'getting away from it all' has suddenly acquired new resonance. But even before the onset of COVID-19, there has been a rise in cabin culture – an interest in building or staying in secluded cabins. So what explains the appeal?
According to 'cabinologist' Dale Mulfinger, an architect who has helped build more than a hundred cabins, they're "places of human bonding".
"You don't want oversized bedrooms. You don't want to promote people staying in their rooms, you want them to come out and be working on the puzzle at the table. There's less focus on bedrooms and baths, and more focus on a communal great room," he says.
People are moving from more traditional wooden dwellings to experimenting with different materials and more a contemporary architectural style.
"They're interested in the simplicity of it. They don't want a cluttered life, cluttered with stuff. Modern represents that to them," Dale explains.
Here are our five favourite cabins, where you can spend some time getting away from it all.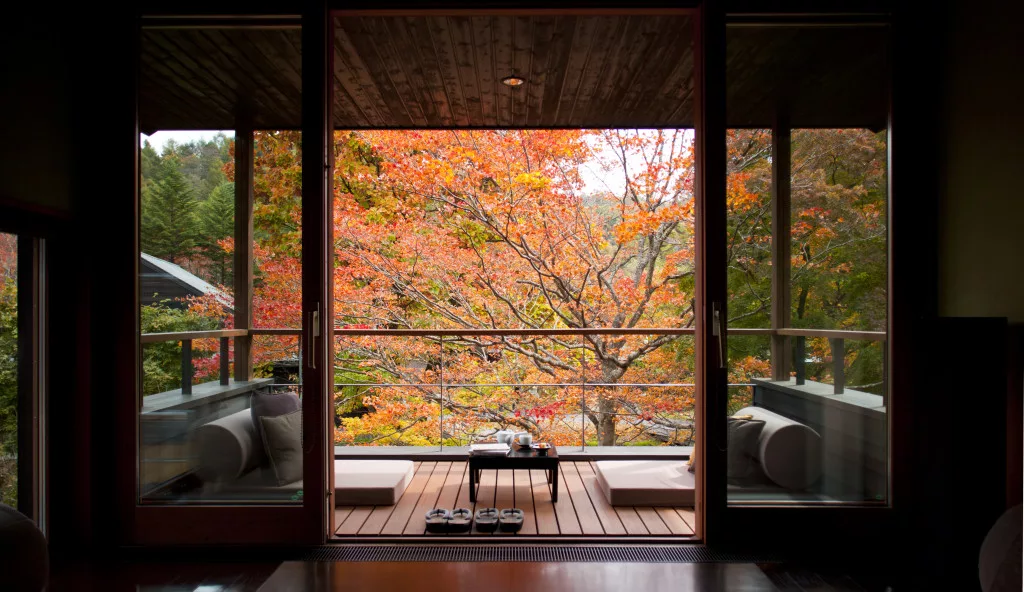 TYE HAUS
---
Tye Haus is a gorgeous A-frame cabin located in the heart Mt. Baker-Snoqualmie National Forest in the American state of Washington. It's surrounded by mountains and pine forest, bisected with hundreds of trails to different summits and waterfalls. Hiking is a popular activity, for those who can bring themselves to leave the cabin.
The cabin boasts a welcoming sitting room with a gas fireplace, and a sleeping loft with two comfortable beds. There's also an outdoor firepit and a four-person hot tub, so you can soak under the stars.
WHERE: Timberlane Village, Skyomish, Washington
WEB: www.tyerivercabinco.com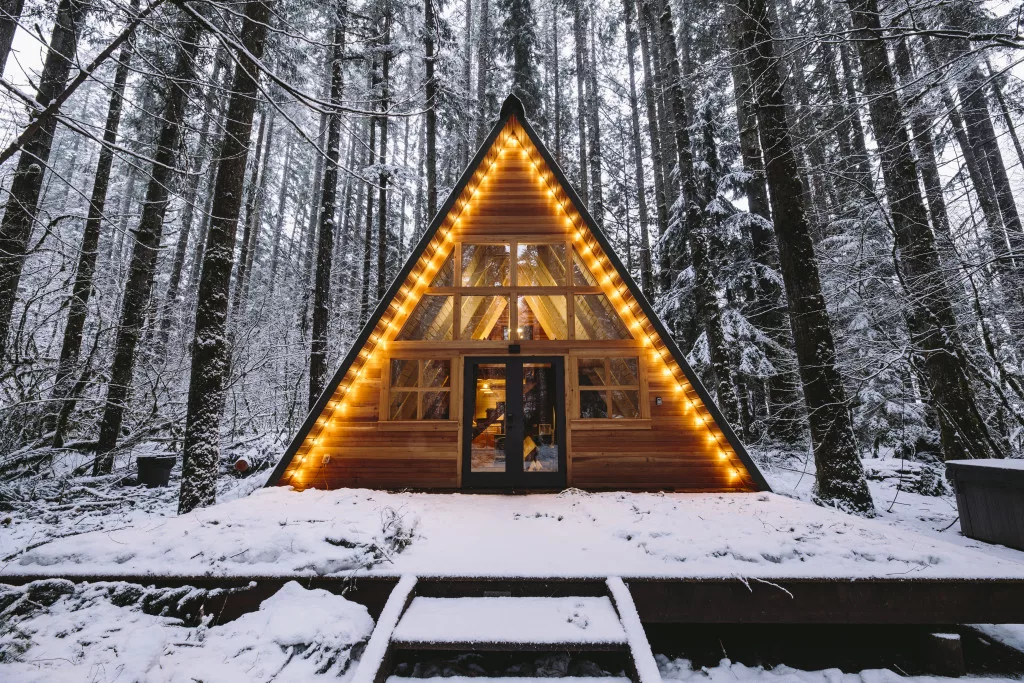 MANSHAUSEN SEA CABINS
---
Manshausen is a unique island resort, located on the dramatic Steigen Archipelago in northern Norway. It was founded by polar explorer Børge Ousland, to discover "the harmony between people and nature".

The resort's four sea cabins, created by famed designer Snorre Stinessen, have won several architecture awards. Three of the cabins are perched on a stone jetty and the fourth on a natural ledge – all have wonderful panoramic views of the surrounding sea and mountains. The cabins are constructed from natural materials and have bespoke bathrooms, double-beds and a kitchen. They also feature floor-to-ceiling windows so you can soak up the scenery while staying warm. On clear nights you can sometimes see the Northern Lights.
The resort has a private hot tub that can be rented. Boats, kayaks, bikes, scuba diving equipment and snowshoes can also be rented locally.
WHERE: Manshausen Island, 8283, Norway
WEB: www.manshausen.no/en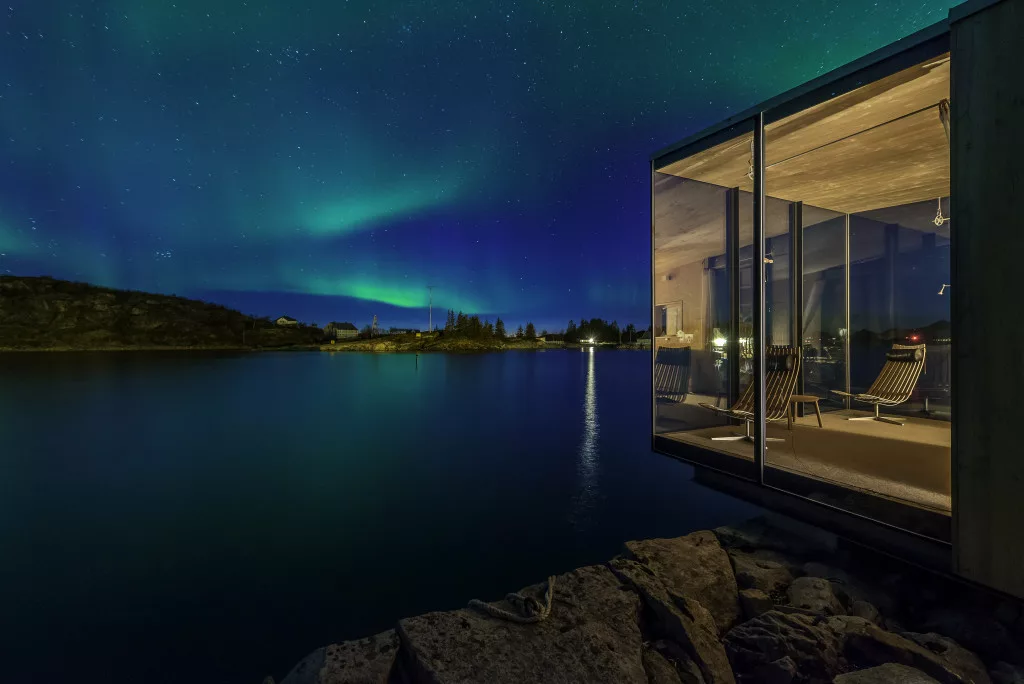 LOVE CABINS
---
The Love Cabins are tucked away among 600 acres of bushland in Australia's awe-inspiring Blue Mountains. They're the perfect spot for those who want a wilderness experience without skimping on creature comforts.
Each of the nine cabins is completely unique. The Enchanted Cave is set into the bedrock of the mountain, with a roaring fireplace and a spa bathroom with hand-carved natural rock tiles. The Wollemi Wilderness Treehouse lets you fulfil a childhood fantasy of living in the trees, albeit with a private spa and treetop fireplace. You'll have amazing views of the Blue Mountains and the rainforest too.
There are plenty of activities on offer, ranging from a day-long hike to a guided tour of a nearby glow worm colony. Or you can opt for an in-cabin massage or reflexology session.
WHERE: Nr Bilpin, New South Wales, Australia
WEB: www.hostunusual.com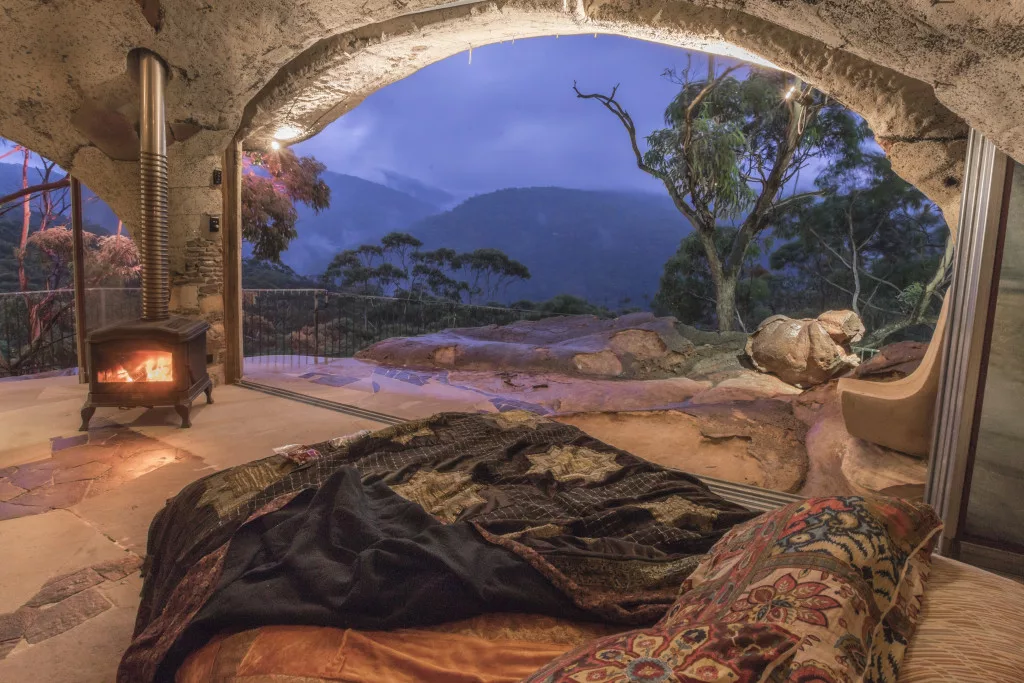 PEMBROKESHIRE HOUSEBOAT
---
This handcrafted rustic-chic cabin floats serenely upon a large freshwater pond in southwest Wales. It's based on an organic farm, which has 300 acres of woodland, grassland and moorland for you to explore. You'll have complete seclusion, aside from the odd moorhen. Enjoy the watery views and beautiful sunsets from the wraparound terrace.
The cabin boasts rustic Scandi-style interiors, with an open plan living room, bedroom, modern kitchen and bathroom. Thoughtful touches include bouquets of wildflowers and breakfast hampers of delicious farm produce. This is a fantastic place for a retreat – it's completely off-grid, with PV panels providing LED lighting and power.
WHERE: Dragonfly Camping, Kilgetty, Pembrokeshire, Wales
WEB: www.kiphideaways.com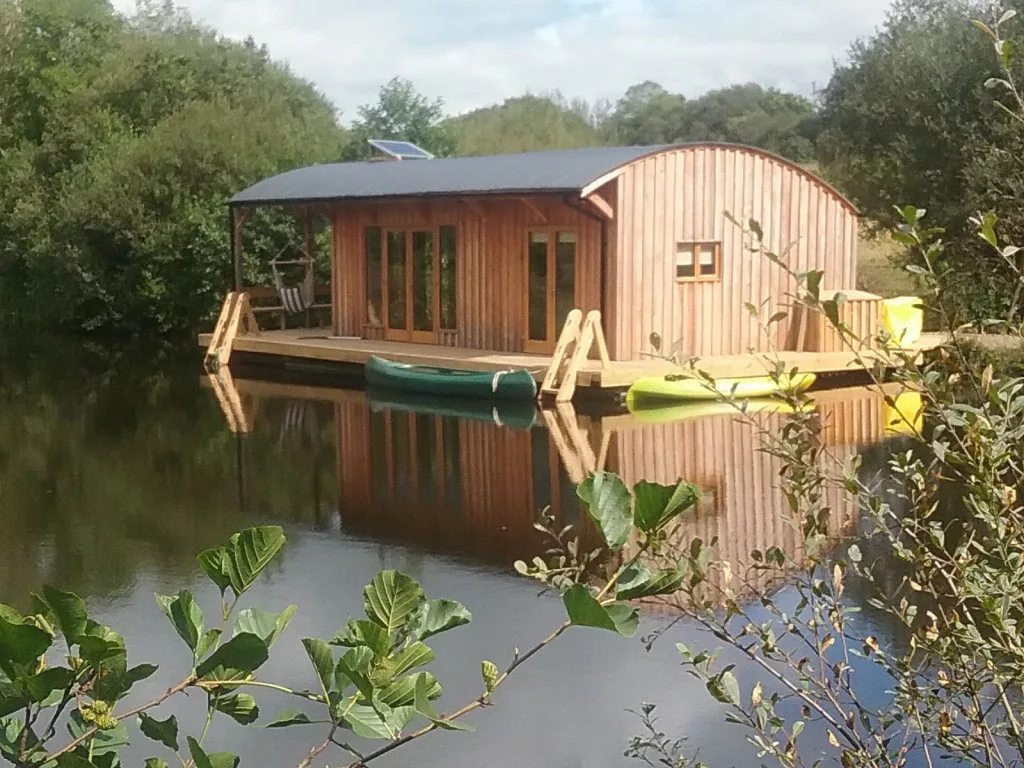 HOSHINOYA KARUIZAWA
---
If you're looking for the comfort and amenities of a luxury hotel with the secluded feel of cabin living, Hoshinoya Karuizawa comes highly recommended. It's a serene resort village surrounded by forests and a river, just over two hours' drive from Tokyo. The resort is powered by hydroelectric systems that run on the water trickling down nearby Mount Asama, and geothermal springs power its spa baths
The open-plan cabin-style rooms have a design aesthetic that has evolved out of Japan's past; cool minimalism that relies on natural materials and shades. Many rooms have high timbered ceilings, open fireplaces and geothermal underfloor heating; some have their own private gardens and all offer floor-to-ceiling views of the surrounding forest. Head to the two spa cabins by the lake for a beauty treatment, or to the meditation hot spring for a relaxing soak. This is a resort dedicated to relaxing and unwinding in beautiful natural surroundings.
WHERE: Nagakura, Kitasaku District, Japan
WEB: www.hoshinoya.com/karuizaw