We take a look at five of the most essential European road trips for any traveller, from the views of the Rhine to the heart of Catalonia.
1. ROAD-TRIPPING ALONG
THE RHINE
Route: Düsseldorf – Mainz
Distance: 146 miles
---
Savour a taste of Germany on a journey along the scenic banks of the Rhine Valley. Follow a route that snakes a path between forest-coated cliffs crowned with fairy-tale style castles. Encounter the formidable riverside cities of Düsseldorf, Cologne and Bonn and steep fields that nourish some of Germany's finest wine-producing grapes. Discover Gothic churches and picturesque timber-framed houses offering an authentic glimpse of Medieval Germany.
Be sure to leave the car at the roadside to enjoy a river cruise along the breadths of the mighty Rhine. We recommend allowing roughly one week to accomplish the journey at a leisurely pace.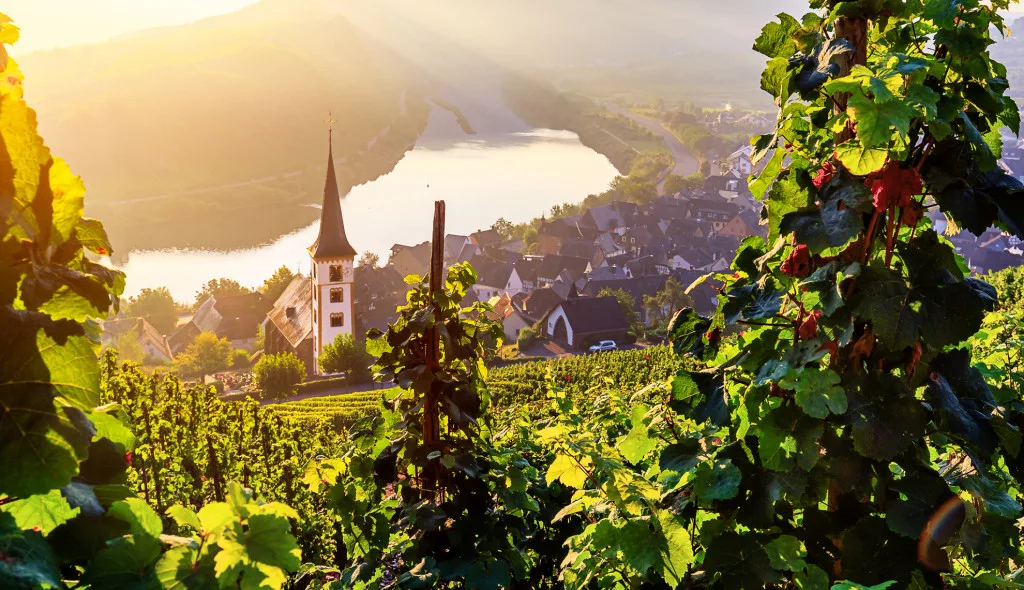 2. NORTH COAST 500
Route: Inverness – Inverness
Distance: 516 miles
---
Scotland's answer to Route 66, this epic circular route is widely acknowledged as the UK's greatest. Best enjoyed over at least five days, skirt the eastern seaboard from the Highland capital of Inverness, encountering ruins of historic castles along a wild coastline dotted with quaint fishing hamlets and on to the mist-shrouded mountain peaks of Wester Ross.
Get your fill of the Highland Spirit as you motor through the most northerly parts of the UK and the dramatic north-western scenery of Sutherland – Europe's 'last great wilderness'. For those with more time on their hands, be sure to venture into the route's interior, where munro climbing, loch swimming and traditional Scottish experiences such as peat-whiskey tasting, and creel fishing await.
A truly year-round destination, booking accommodation and planning your route is essential even during the quieter months, when you can expect suitably dreich weather for the true Scottish experience.
Why not take the stress out of planning your own road trip, and book through an operator? Wilderness Scotland offers the self-drive North Coast 500 from £935pp based on four sharing, including seven nights' B&B accommodation, two days of privately guided hiking, Kylesku boat trip and Loch Ness cruise and route notes and maps.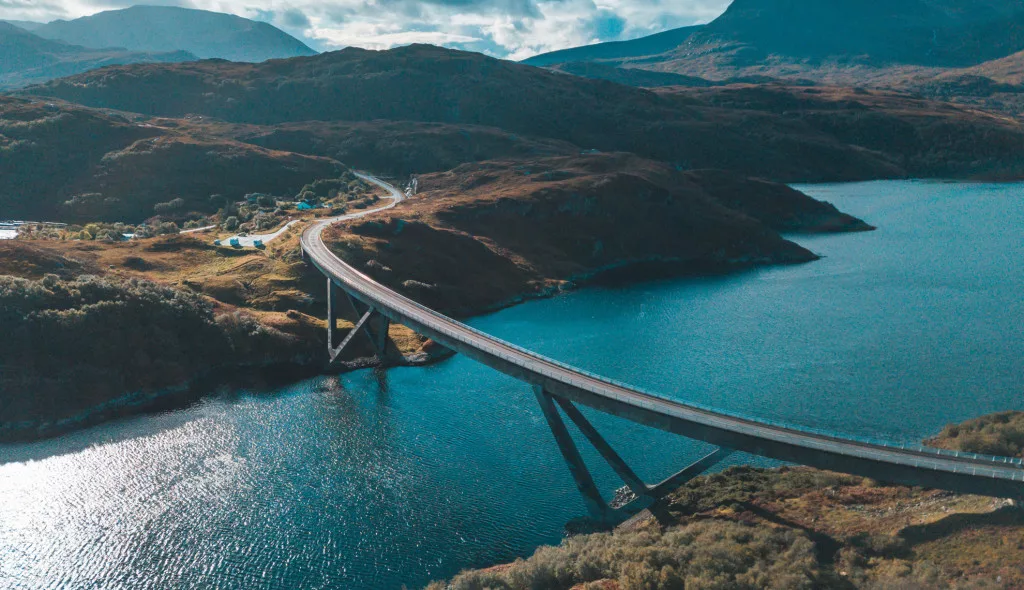 3. THE NATIONALE 7
Route: Paris – Saint Tropez
Distance: 600 miles
---
Journey from the City of Love to the French Riviera along a route so iconic, that a song of the same name was penned in its honour by legendary French chanteur Charles Trenet. Your journey will lead you through the hometown of Coco Chanel, and on to the gothic basilica of St Maximin-la-Sainte-Baume, whose crypt preserves the remains of Mary Magdelene herself.
Pass through Burgundy, the Rhône valley and the quintessentially French Provençale countryside bypassing scenic swathes of vineyards, before approaching the golden shores of the Côte d'Azur. As a well-worn route, there are plenty of restaurants and roadside accommodation to choose from.
A potent symbol from a bygone era of hedonism, the Nationale 7 is now having a resurgence in popularity after its heyday of history-making traffic jams. Ending with a scenic stretch along the Mediterranean, clocking up both Cannes and Nice, this is an experience you're unlikely to forget.
Book exclusive private accommodation along the Nationale 7 and stay in style on a four-day journey. Learn more and enjoy excellent restaurant recommendations with Escape to Hidden Chic.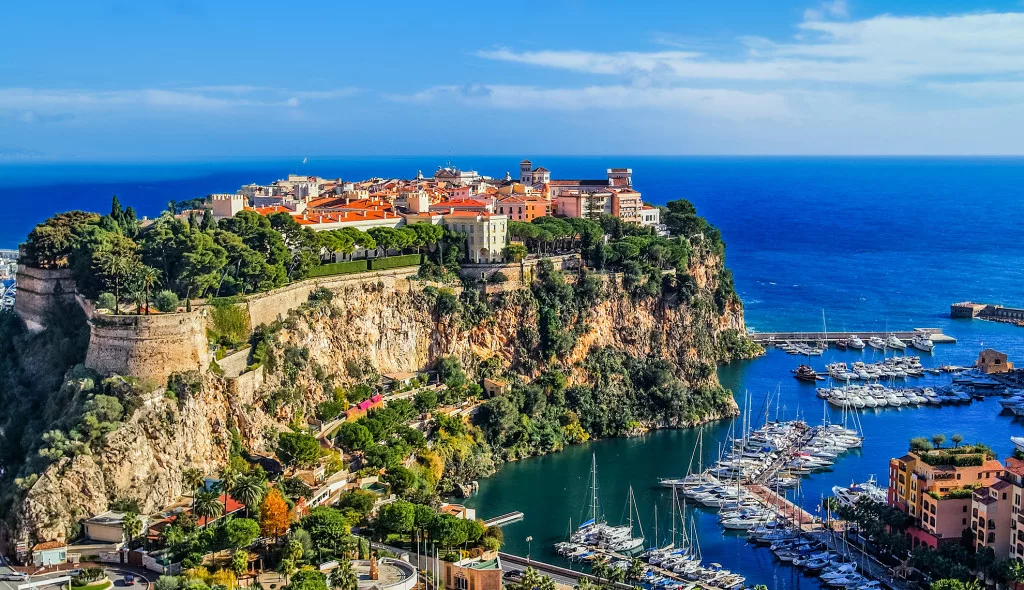 4. THE GRAND TOUR OF SWITZERLAND
Route: Zurich – Zurich
Distance: 1,000 miles
---
Something of an Alpine odyssey, the Grand Tour of Switzerland traverses five mountain passes, clocking up 12 UNESCO World Heritage Sites, two biospheres and the banks of 22 lakes. From the lowlands of Lake Maggiore to the heights of the Furka Pass, this ambitious voyage is only possible between the months of April and October.
From mountain villages to moated castles, glaciers to cities of culture, this itinerary promises an unrivalled concentration of attractions. A world first, the route is also the premier road trip designed to cater to electric vehicles, with a network of charging stations dotted throughout the trip for a clean driving experience.
Visit the Grand Tour of Switzerland website to get planning.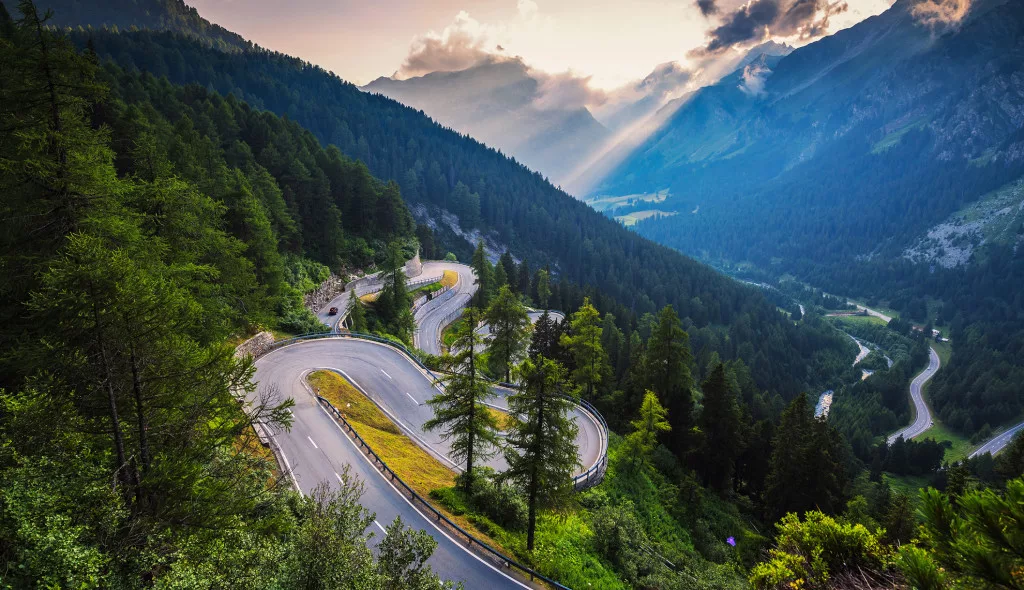 5. GRAND TOUR OF CATALONIA
Route: Barcelona – Barcelona
Distance: 1,242 miles
---
A circular route weaving through the heart of one of Spain's most enigmatic regions, this Grand Tour is a journey that showcases the art, history, gastronomy, landscapes, and vibrant culture of the unique territory of Catalonia. Nestled between the Mediterranean and the Pyrenees, this enriching journey has been helpfully separated into five different sections by the Catalonia Tourist Board, so that you can adjust your course accordingly.
In the beating heart of Barcelona, encounter the artistic legacy of Gaudí and Dalí. On the road, satiate your appetite with authentic Catalan home cooking, like pa amb tomàquet or Michelin-starred meals, to be accompanied with a world-famous culture of wine-making that has been established since Roman times. Just a few of the highlights along the route include Montserrat, Tarragona, and the Cap de Creus Natural Park to name just a few.
Learn more and plan your Grand Tour of Catalonia with the Catalan Tourist Board.