As wellness experiences become more popular than ever, we explore the best yoga retreats that 2022 has to offer for Yogis of all levels.
Yoga Retreats: Five of the Best
In the context of COVID-19, stress levels for many have been at an all-time high. This unprecedented crisis has inevitably contributed to the increasing demand for wellness tourism, as more and more travellers seek experiences that will enhance their wellbeing. Indeed, a recent survey from American Express found that 68 percent of world travellers are likely to plan their next trip around the concept of wellness.
From the peaks of the Himalayas to the rolling fields of Southwest England, we round up some of the best yoga retreats of 2022 for those hoping to inject a much-needed dose of wellness and serenity into their New Year.
---
1. Wild Swimming and Farm to Fork Dining – Our Retreat
Where: Somerset, UK
Length: Two days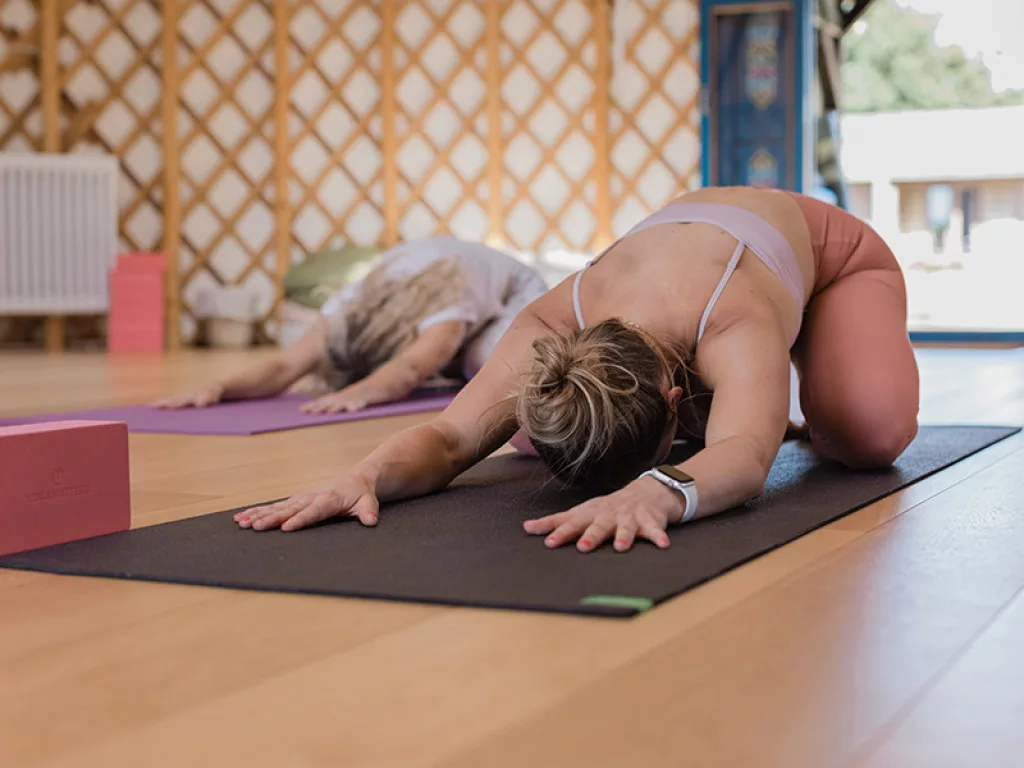 A wellbeing retreat and regenerative farm stay, the 42 Acres farmhouse in Somerset offers the perfect location to nourish, restore, and reconnect. Hidden away amongst the countryside, this experience encourages guests to switch off on a digital detox and connect with nature. Retreaters can expect mornings spent practicing meditation, breathwork and mindful yoga, and afternoons of wild swimming in the estate's lakes. Guided walks will also lead you through secluded woodland, followed by Pilates and restorative yoga sessions later in the day. Whilst nourishing your body through exercise, your diet will consist of meals prepared by following a farm to fork philosophy, made with the freshest produce from the surrounding vegetable gardens.
The two-day retreat takes place throughout 2022, with dates running from January through to November.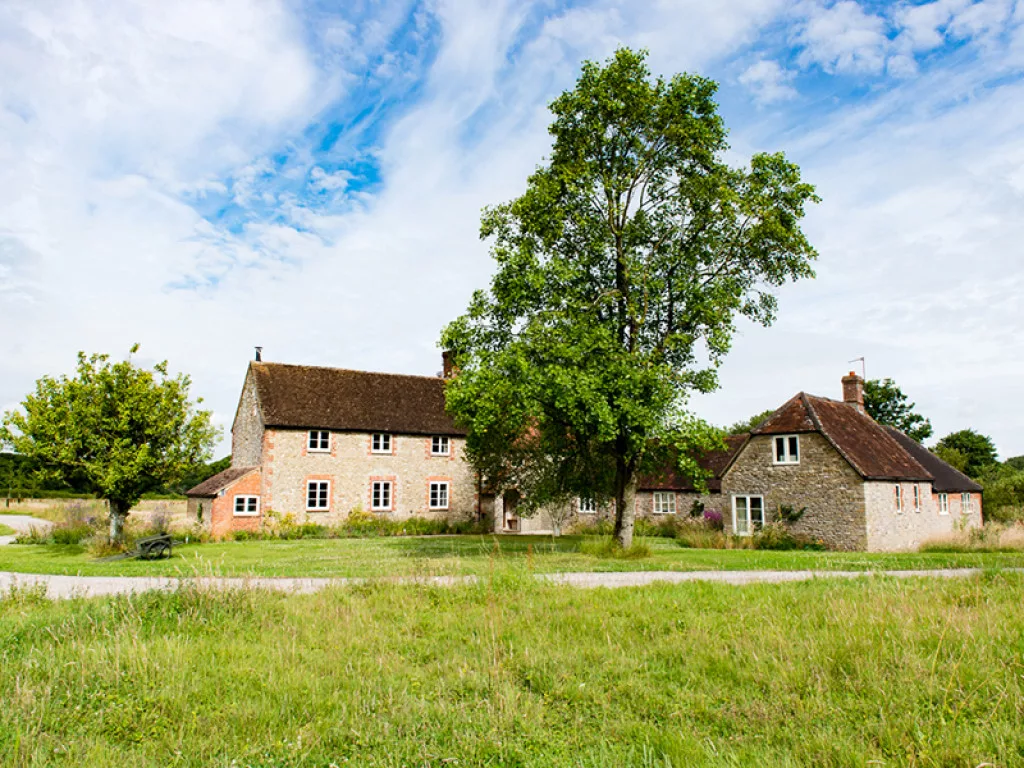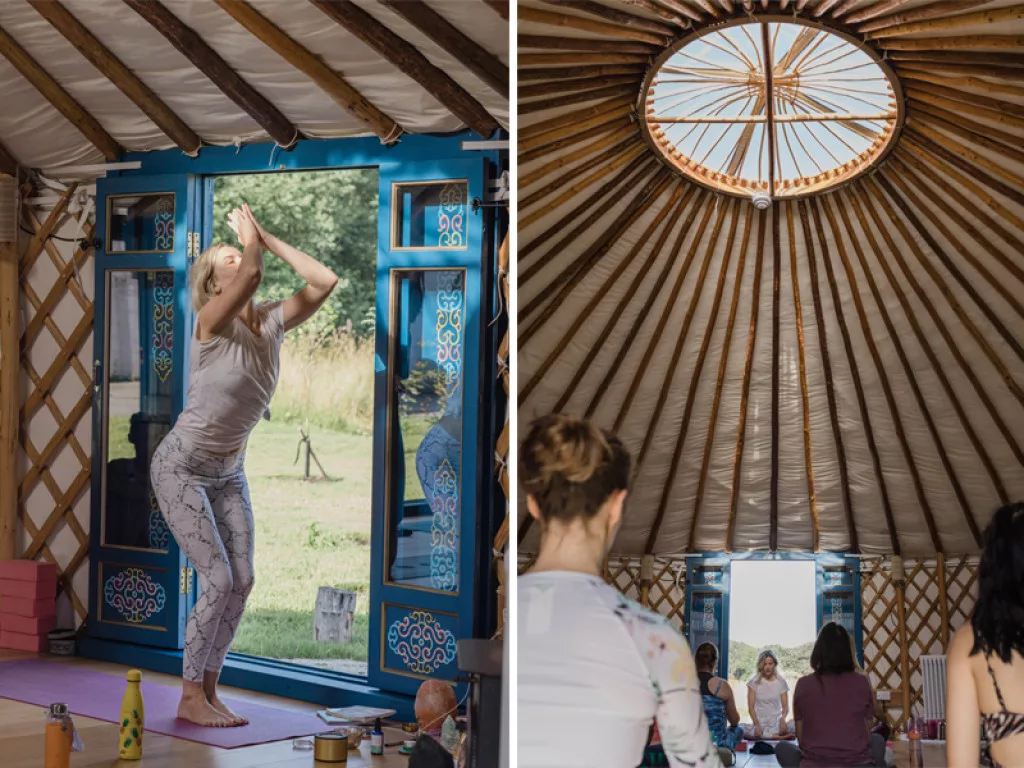 ---
2. Wellness Ibiza Break, Bring it Back by Black Tomato
Where: Es Vedrá, Ibiza
Length: Six days
'Bring it Back' by Black Tomato offers a curated collection of transformational trips centred on key human needs. Answering the need for wellness, this private break in Ibiza aims to encourage a healthier outlook on life through masterclasses in the macrobiotic lifestyle including daily personalised yoga and meditation sessions with a world-class guru.
This tailormade escape takes place on the unpopulated island of Es Vedrá, off Ibiza's coast. Here is the chance to reset your lifestyle in a holistic way and affect a meaningful change that lasts.
Ibiza & the Balearics luxury wellness package by Black Tomato


---
3. Nature Reflection Retreat by Mantis
Where: Costa Rica
Length: Five days
The Origins Luxury Lodge in Costa Rica offers an eco-stay in ultimate comfort. This exclusive property by Mantis runs a wellness yoga retreat programme from late April to early May 2022. The programme is led by Andrew Sealy, a yoga and Acro yoga master, and includes daily yoga and meditation classes as well as three vegan meals a day. Guests can also enjoy other activities including horseback riding, a sustainable garden tour, and hikes to the nearby Oro waterfall.
Reconnect with yourself amidst swathes of primary rain forest and enjoy nutritious farm-to-table cuisine.
Nature Reflection Retreat, Origins Lodge by Mantis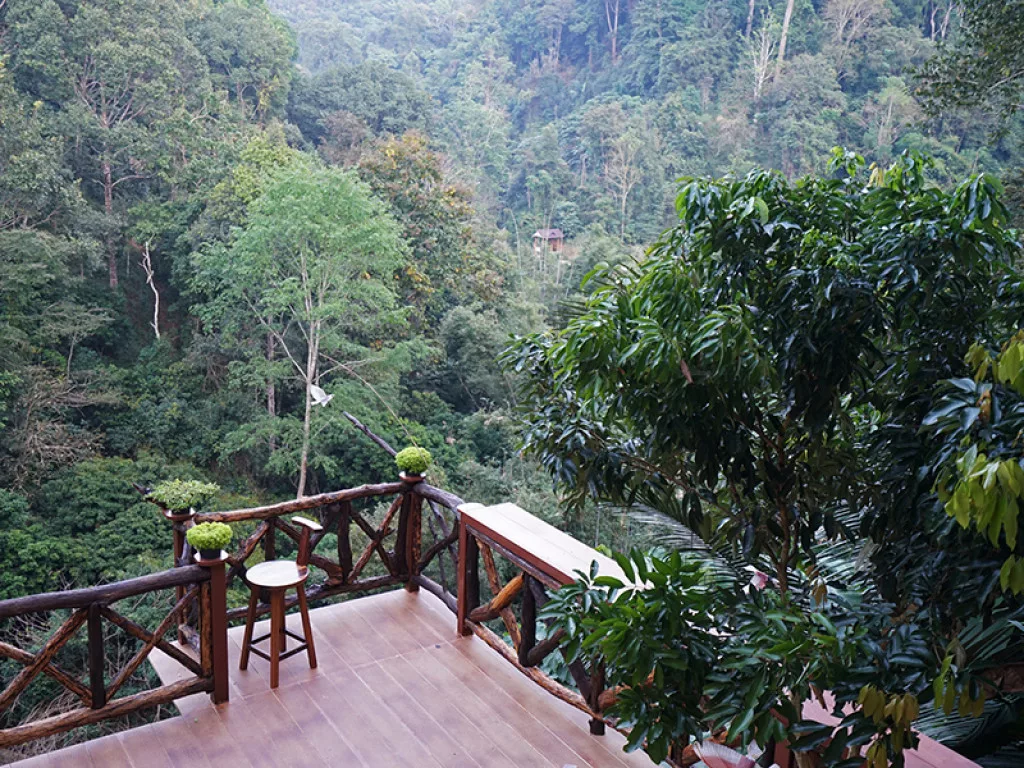 ---
4. Yoga at Ananda in the Himalayas
Where: Uttarakhand, India
Length: Five days plus
The Ananda luxury destination spa resort offers a wide range of yoga programmes that invite you to cultivate the ancient discipline of yogic practices and recharge yourself by enhancing clarity of thought. Comprehensive programmes vary for the level of your discipline and range from five days up to two weeks. No matter the level or length, all stays include an individual Ayurvedic wellness consultation, scheduled wellness activities including yoga, Pranayama, meditation and use of the hydrotherapy facilities.
Stretch and strengthen your muscles through a series of ancient postures, while breathing training helps to re-energise your mind and prepares you for an instant inner peace that will be installed in your everyday life. Restore your balance and rediscover your true inner persona at Ananda.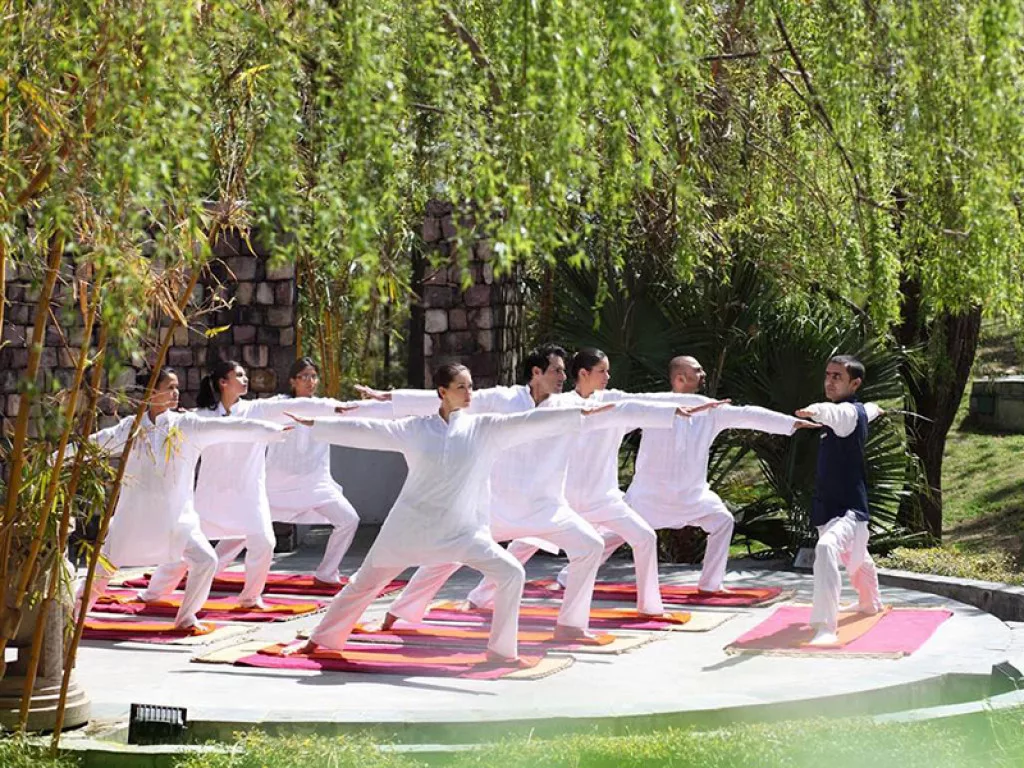 ---
5. The Winter Yin Yoga Retreat
Where: Val d'Isère, France
Length: Five days
This five-day programme promises ultimate relaxation in the heart of the mountains. Taking advantage of the New Moon uplift and designed to nurture a reconnection with your Yin energy, escape with a daily agenda of yoga classes and meditation under the guidance of Camille Satya. Guests can enjoy a complete wellness experience with pampering sessions at the Sisley Spa combined with guided exercises in Hatha Yoga, Yin Yoga, New Moon Yoga, and mountain facing meditations.
The retreat takes place in the five-star comfort of the Les Barmes de l'Ours Hotel & Spa at the Le Tigre Yoga Club and occurs from late January to early February. This rejuvenating practice is sure to deliver the thoughtfulness and energy to see you through the dark days of winter.
Hotel Les Barmes Winter Yin Yoga Retreat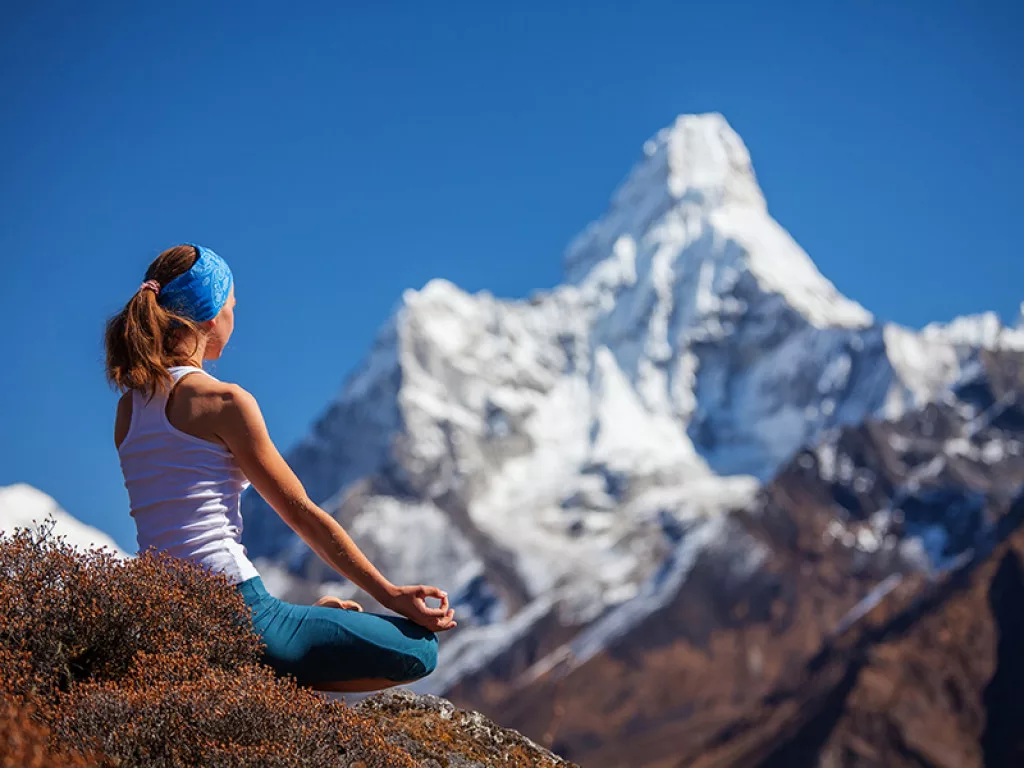 ---
Yoga Mats by Liforme
Your travel companion of choice for any wellness escape, Liforme's world-leading yoga mats cater to Yogis of all shapes and sizes. Liforme offers four collections of eco-friendly and body-kind, non-toxic mats that are available in Regular, Travel, and Mini-Pad sizes.
A trailblazing product, the unique physiology-based alignment design aids balance whilst a specially-engineered surface prevents slipping during practice.
Ease your conscience with a Liforme purchase, since all mats biodegrade in landfill conditions after the end of life, effectively turning into fertiliser. Liforme's 'Giving Back' collection has also been created in partnership with the company's longstanding charities who receive a donation from every sale.
Browse the collection at www.liforme.com