Featuring lush rice terraces, world-class hotels and culturally astounding ancient architecture, Bali is one of the world's most iconic tourist destinations.
BALI
---
Bali is a destination for everyone. Popular amongst holidaymakers, yoga enthusiasts, digital nomads and honeymooners alike, the island is nothing less than 5,780 square kilometres of paradise nestled within the Indonesian archipelago.
From north to south, east to west, you'll find an unending list of idyllic, white sand beaches and a national aura characterised by ancient artistic flair, spiritual energy, exotic sunsets and some of the most magnificent terraced rice fields that you'll ever see.
Indeed, such scenery and the region's warm, humid climate attract many sun-seekers looking for relaxation. Yet others come for the abundance of activities available, and rightly so.
Experience the thrills offered by a fantastic array of water sports, from muck diving to white water rafting, the exhilaration of treetop swings and ziplines, and a huge number of other attractions including iconic temples, historic caves and bustling markets.
Friendly local and international guides are always available to lend a hand who are chatty, happy and knowledgeable about the best eateries and touristic experiences.
In short, whatever you're after, you'll probably find it in Bali. By virtue of its very nature, it makes for the perfect getaway.
THE BUSINESS END
---
It may come as no surprise that tourism is the key driver of Bali's economy.
According to 2018's figures, 6,511,660 people arrived at the Ngurah Rai International Airport throughout 2018 – a 10 percent increase on 2017's numbers.
The rising swathes of international visitors that are descending upon the island each and every year have transformed the destination in recent times. The standard of living has vastly improved, with poverty and unemployment falling.
New spectacular entertainment spots, restaurants and hospitality infrastructures are built year upon year, this alongside an abundance of other tourism-related commercial opportunities laying the foundations for prosperity across the region.
Local arts such as music, painting, carving and dance, for example, have flourished in recent years, backed by a growing intrigue from tourists. Meanwhile, tax revenues have increased, enabling the government to fund coherent strategies related to the industry's sustainable and continued development.
Granted, there are some challenges posed by the rise of tourism, be it overcrowding and/or adverse environmental affects in a few of the country's major hotspots, but the benefits are undoubted and have helped to transform Bali for the better in numerous ways.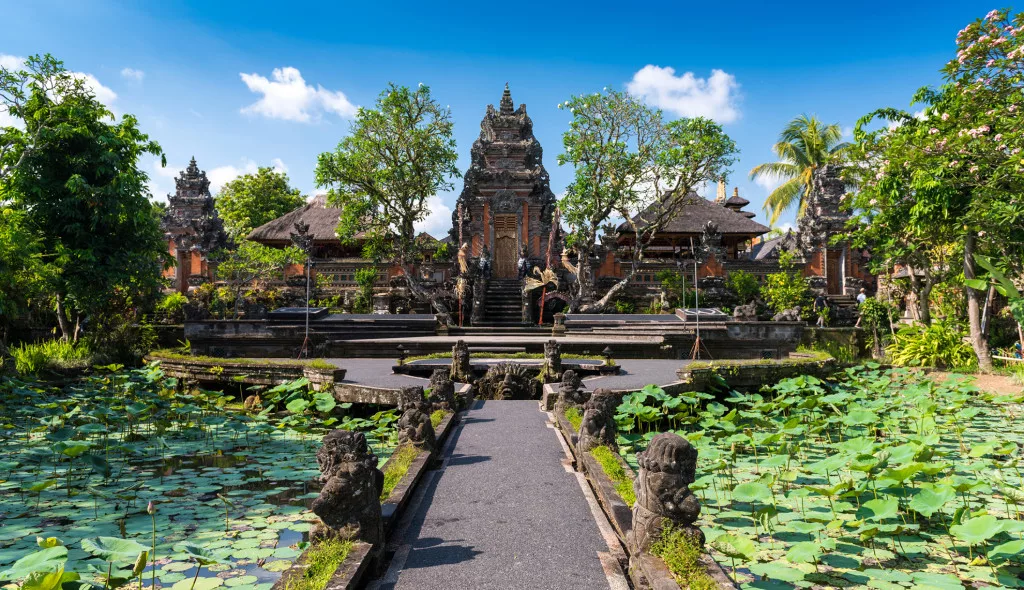 TOURISM INSIGHTS: BALI HOTELS ASSOCIATION
---
One organisation tasked with supporting this tourism thriving industry is the Bali Hotels Association (BHA).
Initially launched in the 1990s (formerly known as Casa Grande until 2002), the organisation has been crucial in helping to propel Bali's marketing strategy, leading the paradise island to becoming one of the world's most preeminent tourist destinations.
Here, Ricky Putra, Chairman of the Association, gives his own take on this integral role and highlights some of the key prospects and landmarks that Bali has to offer.
Q&A WITH RICKY PUTRA, CHAIRMAN, BALI HOTELS ASSOCIATION
Asia Outlook: Can you firstly talk me through the origins of the Bali Hotels Association, how it came about, and its initial vision?
Ricky Putra (RP): BHA was born in the early 90's as Casa Grande, Bali Chapter. At that time, the association was made up of General Managers of (mostly) five-star hotels. It was more of an informal club where they could meet on a regular basis and exchange points of views or matters related with their hotels. It evolved to BHA in 2002 after the Bali bombing. Bali was in crisis and the members of Casa Grande got together to face the daunting task of helping the victims, their employees and families, both from overseas and Indonesia, who were faced with very hard times. Some of them were direct victims, and all of them suffered from the aftermath of the extreme drop in business. A new direction was set, focused on marketing of the destination, security and safety, community relations (to re-build trust) and sports and cultural activities to give pride back to the hotel employees. Meanwhile, the environment and best practices, government relations, scholarship to channel funds that were received to further develop future Indonesian executives, and education to improve the level of service in some of the lower-end hotels were also key objectives.
Since inception, how has the Bali Hotels Association developed and progressed in terms of its key objectives and the messages it tries to get across?
(RP): We've been helping our members by providing reliable, current information and assistance in the prevention and combatting of any crises and developing local executives as hotelier candidates through scholarship programmes, as mentioned. These candidates have been attending tourism school in Bali and we also provide regular trainings for employees of our hotel members to develop their skills. Our focus on environment has also been effective. We have conducted regular clean-ups, provided energy saving benchmarking, launched a green champion forum to share on green initiatives as reference to hotel members, and encouraged members to adopt environmental initiatives to reduce waste. This includes Soap for Hope where used soaps are processed to make new ones and shared to disadvantaged people, Say No to Plastic Bags, Waste Management System programmes and more. In addition, we've stayed abreast of all regulations and always tried to influence them positively where possible.
How would you say Bali has developed in recent years as a business travel hub and what are the key reasons behind its growing appeal?
(RP): Bali is more a place for meeting and incentives than a business hub as such. MICE has always been a key component of the market mix and with the wide range of top-notch accommodation, world-class dining venues, exceptional sceneries and international night scene, yet still with a highly cultural component, it is a logical choice for so many organisers.
Why, in your opinion, should someone visit Bali?
(RP): Firstly, I'd like to highlight the exceptional choices in accommodation, from hostels and bed and breakfasts to high end luxurious resorts. There's an abundance of food options from all over the world at all price levels to accompany this. We offer Indonesian, Thai, Japanese, Indian, Korean, French, Italian, German, and all the other cuisines that were born from the fusion of one with the other. The nightlife is great, and there are many adventure activities on offer such as scuba diving, surfing, hiking, mountain biking and rafting. The wide choices of city-like areas with fantastic internet connectivity options and the abundance of places to be in harmony with nature are also both highlights.
Are there any specific attractions, landmarks or places to eat and drink that you would recommend?
(RP): There are numerous attractions, but to name a few, I'd recommend the Menjangan area (West national park), the Jati Luwih rice terraces and Bali Safari and Marine Park. In terms of food and drink, three of my favourite restaurants are Cibo! Cucina-Delia-Gelateria in Tibubeneng, Nagisa Izakaya Experience in Tanjung Benoa and Bumbu Bali in Badung.
Are you optimistic about the future of the tourism industry in Bali?
(RP): Absolutely. Bali is a beautiful and ever evolving destination that keeps attracting so many great minds that feel in communion with the island and want it to always be better and more modernised.
UBUD IN FOCUS
---
Ubud is one of the most popular destinations in Bali, but one that still allows you to feel as if you're in a world of your own.
Home to some of the island's most incredible waterfalls and famed for its bright, rice-terrace laden landscape, the electric atmosphere offered by this famous town and its surroundings are not to be missed.
The island's upland epicentre has retained every part of its awe-inspiring ambience despite growing visitor numbers, the central highstreets laden with temples, quaint cafes and one of the country's most infamous markets. Its genuine culture and architecture have largely been protected, something that's admirable against the backdrop of widespread economic prosperity.
Such is no better reflected than by the town's preeminent attraction – the Sacred Monkey Forest Sanctuary.
Home to 700 grey long-tailed macaques, this wildlife reserve features several ancient temples and dense tropical foliage, allowing visitors to see the monkeys in their natural habitat swinging through the canopies. The Forest has also been acclaimed for its conservation and research efforts, helping to observe the species' health, diets and breeding habits.
OUTLOOK RECOMMENDS
HOSPITALITY:
---
Mercure Bali Sanur Resort boasts one of the largest private beach front resorts in Sanur. Set right on one of Bali's most beautiful, calm and white sand beaches and surrounded by five hectares of tropical gardens, this tranquil destination exhibits authentic Balinese heritage and hospitality.
The award-winning AYANA Resort and Spa Bali is a world-class resort located on 90 hectares of cliff top land perched above Jimbaran Bay, just 10 kilometres from Bali Airport. Its ocean front views are complemented by white sand beaches, majestic sunsets, 19 restaurants and bars, 12 swimming pools and more.
RESTAURANTS:
---
TOUR OPERATORS:
---
MUSEUMS:
---
GETTING TO AND AROUND BALI
---
Many travellers choose to arrange all their travel arrangements with the hotel(s) of their choice, but for those who prefer to welcome the day to day spontaneously, there are plenty of travel options available.
The local hotspots such as Ubud and Downtown Denpasar are small enough to get around on foot, and offer the chance to soak up the smells, sights and atmosphere that Balinese urban life has to offer.
Travelling further afield, either in between these epicentres or to other key landmarks dotted across the island, is also an easy task. Many opt to rent bikes or motorbikes, while both traditional taxis and ride hailing cabs from mobile app Grab are never much more than a stone's throw away.
Car rentals are another option, but the country's often busy and somewhat chaotic roads can make this a daunting task to those used to a Western commute.
"Avoid driving or riding by yourself at all costs, if possible," affirms Putra. "While it may look like the last frontier of freedom, things can easily go wrong. Hiring a car with a driver or taking taxis is less expensive and less hassle."