A professional group of star-rated hotels and resorts, the Bali Hotels Association (BHA) promotes the Indonesian province as a desirable tourism destination through the warmth, charm and renowned hospitality of its people, encouraging visitors to embrace and immerse in the true essence of Balinese culture and hospitality.
BALI HOTELS ASSOCIATION
BHA brings together the General Managers from more than 150 hotels, villas and resorts in Bali, which account for more than 27,000 rooms and almost 36,000 employees in the nation's tourism sector.
The long term prospects of the tourism sector in Bali remain positive despite the impact of COVID-19, which caused overall hotel performance to hit rock bottom in the first few months of the pandemic.
With COVID-19 measures now easing around the world, Bali is likely to face a strong rebound in tourism and subsequently hotels and hospitality, given it is one of the world's most prominent and popular tourist destinations.
In support of Bali as a destination, members of BHA exchange information on matters of interest, have a common voice on issues pertaining to the Balinese tourism and hospitality industries, and facilitate the development of communities, education, and environmental initiatives in the province.
Fransiska Handoko, Chairwoman, discusses a new era and vision for BHA in response to the COVID-19 pandemic, and details the association's community and marketing programmes.
Q&A WITH FRANSISKA HANDOKO, CHAIRWOMAN, BALI HOTELS ASSOCIATION
Can you talk us through the origins of Bali Hotels Association and its objectives?
Fransiska Handoko, Chairwoman (FH): Bali Hotels Association (BHA) is a non-profit organisation established in 2002 after the Bali bombings. Its initial objective was to assist the destination, as well as the Balinese people, through programmes set up for those working in the industry alongside the community in general to rebuild and rebrand the destination. Over the years, the association has evolved based on the challenges and opportunities faced by the destination, demands from our members and their employees, and shifts in industry standards.
How have the association's objectives adapted and adjusted due to the COVID-19 pandemic?
(FH): BHA envisions 2023 as a new era for Bali tourism, focusing on quality and thus continuing to advocate service excellence and sustainable best practices in the industry. Over the years, BHA has been actively participating in shaping the tourism landscape in Bali through long term education opportunities, reciprocal hotel-government relations, and various initiatives such as the Sustainable Food Festival, zero waste campaigns, and collaborations with local communities to minimise our environmental footprint. One of BHA's key focuses for 2023 is driving the use of quality local produce by connecting hotel teams with sustainable local suppliers.
What has been done by BHA to drive its new visions?
(FH): To assist in driving BHA's vision for 2023, the association has completed several upgrades on its website – balihotelsassociation.com. The upgrade will leverage the current website to BHA members and partners, and continue to provide a trusted voice for future guests coming to Bali.
Website upgrades include the BHA Newsroom section, which was recently revamped with a more user-friendly navigation, allowing member hotels and travellers to easily access accurate and verified travel information. Our Hotels & Resorts section now enables guests to browse star-rated hotels per destination. Essential data and upgraded visuals of each hotel aim to inspire and simplify travel planning, with more information just one click away. A new, more comprehensive BHA Career section will allow member hotels to advertise their job openings and talented candidates to apply directly on the platform, thus reducing the hiring process time.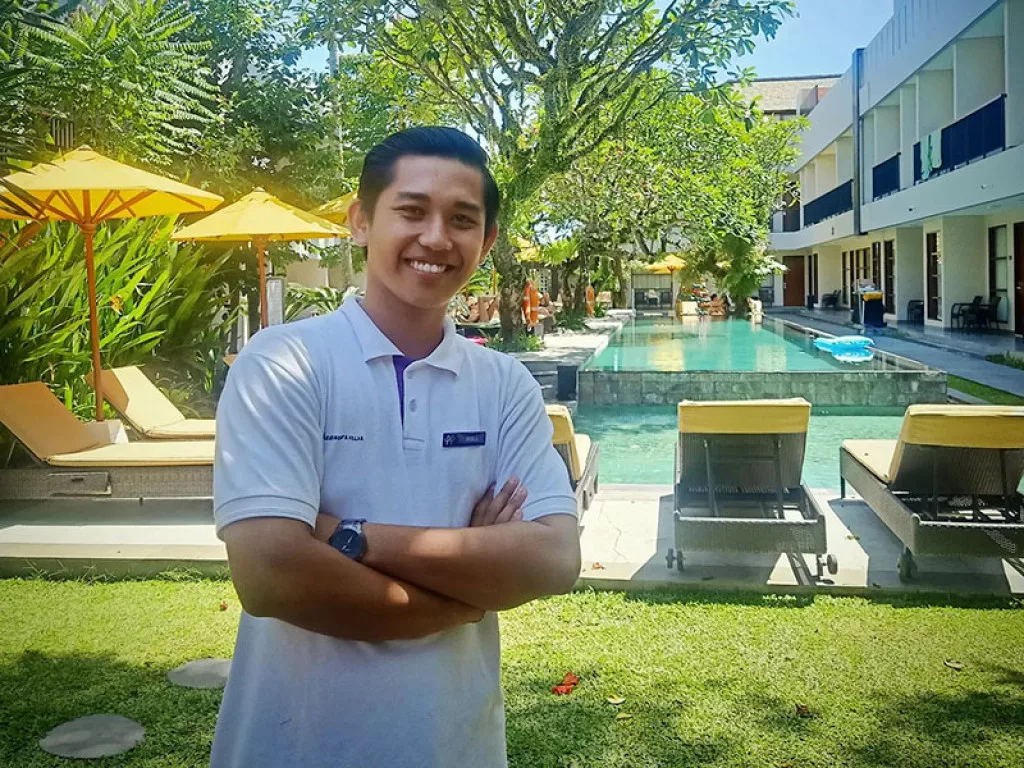 What other programmes does BHA have in relation to the community and marketing?
(FH): BHA visits Bali's orphanages three times a year. During each visit, BHA supports the orphanages with school supplies, dried food, clothes and linen donations.
BHA also has CSR wallets, where guests, hotel members and the public can donate cash to support renovation projects and specific needs from the orphanages. BHA members in cooperation with Bali Red Cross also organise blood drive events, which are open to hotel employees, guests and the general public.
In terms of marketing, BHA keeps promoting Bali and its unique culture through targeted social media campaigns. BHA also shares hotel members' posts related to culture, community, local events, as well as activities organised by the association itself.
BHA is also resuming its sales event calendar with the organisation of a Sales Mission to Australia in March 2023, while similar events are currently in the planning stage for other source markets as well.