TIRTA EMPUL TEMPLE
Known locally as Pura Tirta Empul (Holy Spring in Balinese), the temple is considered sacred by the Balinese Hindu community. It sports several holy springs, whose blessed waters are said to purify those who bathe there. Tirta Empul was founded in 926 AD and is still actively used to this day, with tourists welcome to experience and participate in purification rituals at this place of worship.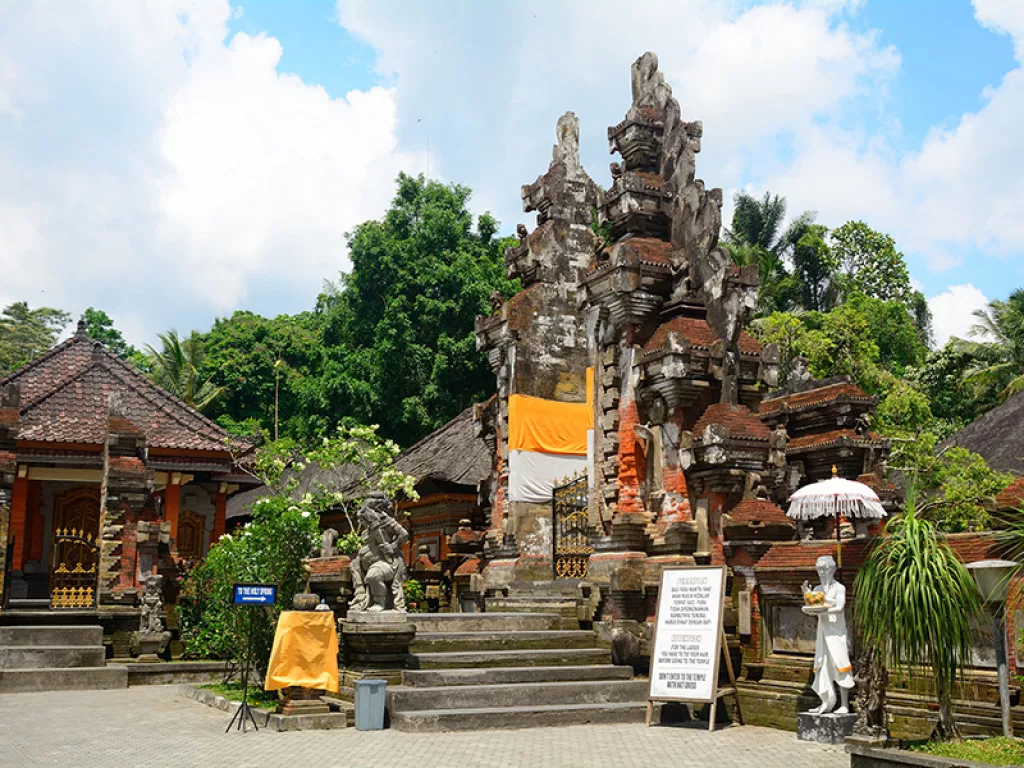 JATILUWIH RICE TERRACES
Bali's largest rice terraces follow the flowing hillside topography of the Batukaru mountain range. The stunning beauty of these rice terraces is manifested in the iconic Subak irrigation system, which has been developed all over the island since the 11th century based on the Hindu belief of being in harmony with nature in order to yield optimal results upon harvesting.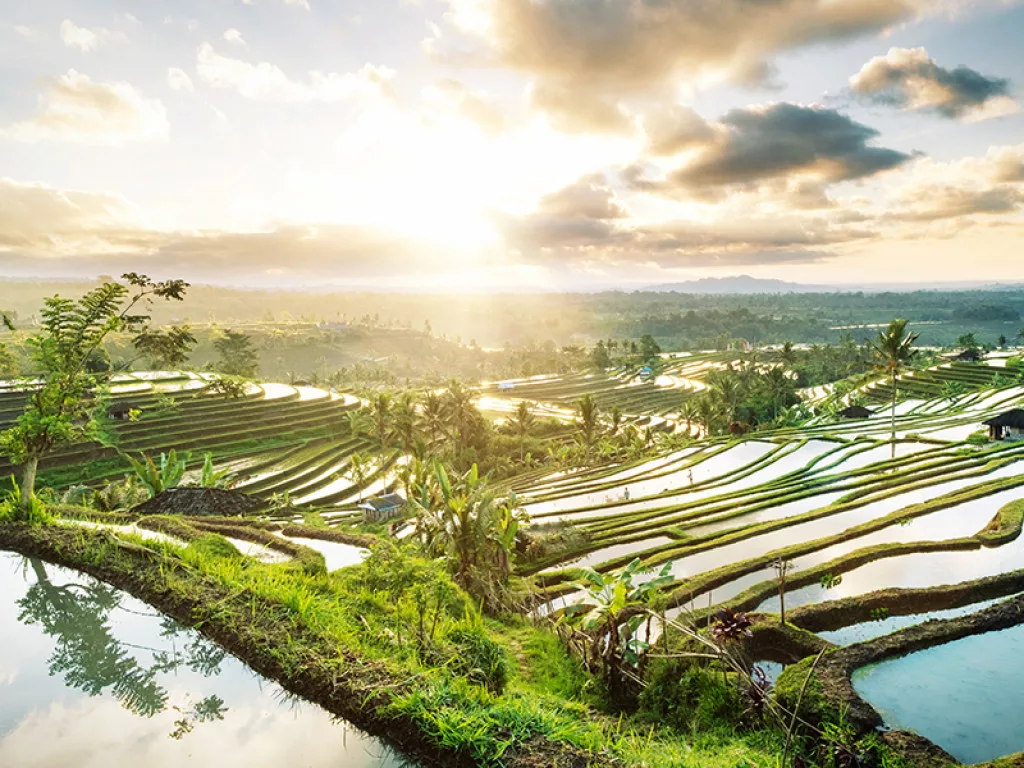 KUTA BEACH
One of the best spots to enjoy Bali's famous sunsets, Kuta Beach is located on the island's southwestern coast. During and after the sun going down, the beach plays host to friendly football and volleyball matches, spontaneous beach bars, and even fire dancers. In the day, surf or swim in the glistening ocean waters, or simply relax on the beach's inviting golden sands.