Tourism Fiji, initially known as the Fiji Visitors Bureau, is the national marketing arm of the Fijian Government. It was established in 1984 with the purpose of promoting and marketing Fiji as an idyllic tourist destination. The organisation works closely with the Fijian government and industry stakeholders to develop and enhance the nation's blossoming tourism industry.
The initial vision of the organisation was to position Fiji as a more desirable and unique travel destination, with the goal of attracting international visitors and stimulating economic growth via tourism revenues.
In the early years of its inception, Tourism Fiji focused on developing marketing campaigns to raise awareness about the island as an emerging tourist destination. The company worked diligently to highlight the country's stunning array of pristine beaches, crystal-clear waters, vibrant coral reefs, lush landscapes and unique traditions. The overarching goal was to differentiate Fiji from other comparative destinations in the South Pacific, by creating a distinctive image of paradise.
As a direct result of the organisation's ongoing success, the Fijian tourism industry contributes significantly to the national economy as the country's largest foreign exchange earner.
Q&A WITH BRENT HILL, CEO, TOURISM FIJI
---
What are Tourism Fiji's current goals and how do you plan to achieve them?
Brent Hill, CEO (BH): Today, the organisation aims to promote Fiji as a premier travel destination to existing and emerging markets across the world. We do this by showcasing the country's natural beauty, unique experiences and vibrant culture.
We also aim to foster sustainable tourism practices that benefit local communities and preserve Fiji's natural environment. We recognise the vital importance of striking a balance between tourism development and environmental conservation to ensure the long-term viability of the industry and the best outcomes for Fiji's people.
Over the years, Tourism Fiji has expanded its promotional efforts beyond traditional marketing channels. We have embraced digital marketing strategies, social media platforms, large-scale partnerships, activations, and collaborations with travel agents and airlines to reach a wider audience and increase visitor arrivals.
Tourism Fiji is also actively engaged in partnerships with the private sector, including resorts, hotels, and tour operators, to develop the destination further, enhance the overall visitor experience and promote tourism-related businesses in Fiji.
Why, in your opinion, should someone visit Fiji, and what for you defines the country?
BH: There are incredible accommodation options in places so beautiful they will take your breath away. But, from my perspective, Fiji embodies the essence of happiness in its purest form – and this is our key point of difference from other island paradise destinations. Here, happiness truly comes naturally and effortlessly. This is evident in how people live, in their deep familial bonds, the culture of sharing, their connection to nature and the ability to live in tune with the seasons. Fiji captivates visitors with its pristine natural environment, including stunning beaches and lush forests, which reminds them of the joy of connecting with nature. Adventure seekers find exhilaration in Fiji's diving, waterfalls, and thrilling activities. Additionally, the warm hospitality of the Fijian people fosters a sense of belonging and happiness through a culture that makes all visitors feel at home. In Fiji, you enter as a visitor but leave as part of a new family, or what we call 'Vuvale'.
As a culturally vibrant nation, what type of travellers does Fiji typically attract?
BH: Fiji has a magnetic pull on a diverse range of travellers due to our own diversity of people and environments. We attract beach and resort enthusiasts, honeymooners and romantic getaways as well as adventure seekers, cultural explorers, eco-tourists, nature lovers, and family vacationers. We also appeal to luxury seekers, as we have some of the most stunning luxury properties in the world, many of them offering a sense of seclusion and privacy that's hard to match. Fiji has also welcomed quite a few celebrities who love to get lost on its secluded islands.
Our appeal extends from young travellers seeking excitement to multigenerational visitors in pursuit of shared experiences. These examples merely scratch the surface of the kinds of travellers Fiji attracts.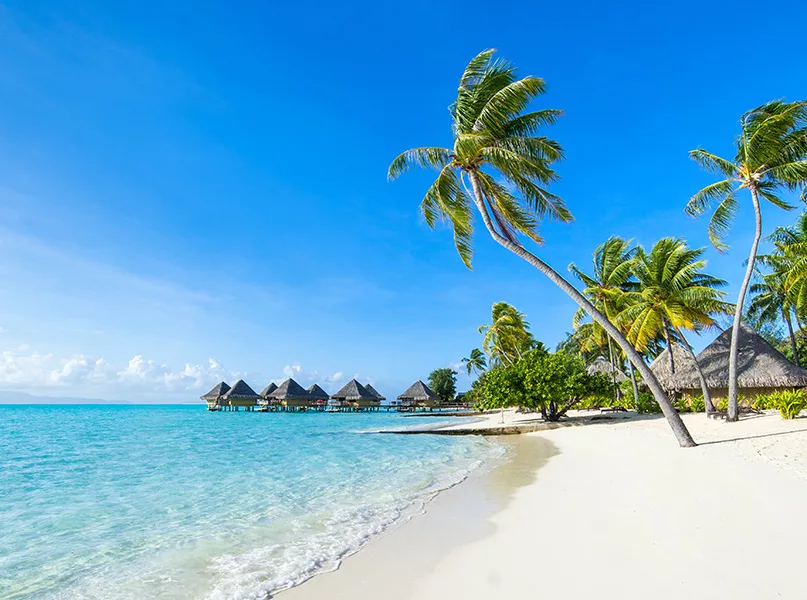 What does Fiji offer in terms of sustainable or eco-friendly travel experiences? Do you have any environmental goals in place?
BH: Tourism Fiji has taken significant steps to promote responsible tourism practices and safeguard Fiji's environment and culture. Our dedicated Sustainability Officer spearheads our sustainability initiatives, which aim to encourage operators to adopt environmentally friendly practices and support local communities.
This year we partnered with the Pacific Recycling Foundation to raise awareness and promote recycling initiatives within the industry. As a result, Marriott Fiji became a part of the I-Recycle Hub initiative which will see specially designed bins built and placed in pilot locations at the properties. The bins require sorting at the disposal stage with the aim to promote recycling. This collaboration aligns with our vision of responsible waste management and environmental stewardship.
As a destination, Fiji places great importance on marine conservation, sustainable accommodation, community-based tourism, protected areas and national parks. Our focus on sustainable development ensures that tourism in Fiji goes hand in hand with preserving the environment, empowering local communities, and fostering long-term sustainability.
Just a few examples include Six Senses Fiji in the Mamanuca Islands, which offers eco-friendly accommodation powered by solar energy. It prioritises organic produce, protects local wildlife, conserves rainwater, practices composting, and creates natural cleaning products. The hotel also has a Sustainability Fund which supports education, disaster relief, renovations, and provides clean water and medical equipment to communities.
Plantation Island Resort is dedicated to marine conservation and sustainability. It nurtures giant clams, engages in seaweed farming, and participates in mangrove planting. In addition, it implements initiatives to protect reefs and restore coral, promote eco-friendly travel, and involve guests in clean-up campaigns. The resort has also banned single-use plastic shopping bags and eliminated plastic straws.
Koko Savusavu in Northern Fiji provides sustainable accommodation focusing on organic practices. It incorporates farm-to-table principles, engages in beekeeping, and participates in the Fiji Tree Planting Initiative. Rainwater harvesting has also been implemented, and the hotel directs plant-based food waste to compost, minimising waste and resource utilisation.
This is just a taster of the sustainable efforts taking place in Fiji's tourism industry, driving growth alongside care for our natural resources and protection of our culture.
What recent trends are currently transforming tourism in Fiji?
BH: Fiji has seen remarkable growth since reopening its borders in a post-COVID-19 era, with tourists spending more, extending their stays, and expressing higher satisfaction levels. The demand for flights and accommodation has been strong, leading to increased profitability and greater industry confidence. Even during traditionally slower periods, there has been a surge in demand, indicating high interest in visiting Fiji.
The success of the Investment in Tourism Summit earlier this year showcased the growing interest in expanding the country's tourism sector, with exciting new projects discussed. Additionally, the rise in business and conference travel highlights the trend of combining work and leisure experiences.
The evolving landscape of travel reflects a global shift in consumer behaviour towards sustainable and meaningful travel experiences, which we are absolutely seeing in Fiji. Tourists today seek authentic encounters, connecting with local communities, exploring beyond resorts, and engaging in new activities. To meet these new consumer demands, the industry continues to embrace sustainable practices and develop new experiences that allow our visitors to immerse themselves more deeply in our culture and environment.
Are you optimistic about the future of the tourism industry in Fiji, particularly with regard to bouncing back from the COVID-19 pandemic?
BH: The future of Fiji's tourism industry looks very promising, as we continue to bounce back from the challenges posed by the COVID-19 pandemic. In 2022, we achieved a significant recovery, with 71 percent of pre-pandemic visitor arrivals returning and generating 73 percent of tourism earnings. This positive trend has continued in 2023, with the first quarter surpassing pre-pandemic levels. Fiji is now on a path of growth and renewal.
Since reopening, Fiji has embraced more than 900,000 visitors. Among these, our Australian friends hold a special place as a crucial market for us. We received the highest number of Australian visitors ever in Fiji during December 2022. Meanwhile, our Kiwi mates have also been flocking to our shores in record numbers from New Zealand, and we're delighted to witness growth from the UK, Europe, and the revitalised Asian markets too.
Recently, we celebrated the return of flights from Tokyo, Japan, Hong Kong and China, after a three-year absence. We are also witnessing a monthly increase in Canadian arrivals, thanks to the introduction of direct flights from Vancouver. The opening of a new route from Canberra in July 2023 was also very welcomed.
Increasing visitor numbers and new flight routes demonstrate a strong recovery for Fiji's tourism industry, providing optimism for the future. This is evident in the investments that are currently underway, adding to the hote