Come the end of spring, the rains begin to cease in PNG and the delights of hiking become far more accessible to intrepid explorers. One particularly enjoyable example is the Kokoda Track – a 60-mile mountain trek bejewelled with cascading waterfalls, rickety rope bridges, and colourful villages. We learn more about the adventures that await in PNG with Eric Mossan Uvovo, CEO of the PNGTPA.
Q&A WITH ERIC MOSSMAN, CEO, PNGTPA
---
What are the major trends transforming tourism in PNG today?
Eric Mossman, CEO (EM): Since the global COVID-19 pandemic, tourism in PNG has seen some positive growth, particularly with domestic tourism in the hospitality industry space. We've seen an increase of local tour operators and tourism small and medium-sized enterprises (SMEs), as well as the diversification of products by existing travel businesses to meet the demands of local visitors.
Much of this has been enabled through online marketing efforts. For the PNGTPA, we have partnered with two of our biggest commercial airlines, Air Niugini and PNG Air, to develop several all-inclusive domestic travel packages covering flights, accommodation, and tours.
Furthermore, with air transportation being the only viable way to travel into the farther reaches of PNG, the local airlines have benefitted greatly from domestic tourism.
Meetings, incentives, conferences, and exhibitions (MICE) tourism is also increasing in PNG, prompting the hospitality industry to increase and enhance venues to meet the needs of clients – from large-scale events like corporate conventions, fashion shows, and entertainment, to small-scale events like craft markets, workshops, and more. The PNGTPA has been very supportive of initiatives that support local SMEs.
Cruise tourism is on the rise too. By the end of 2023, PNG will have received 100 cruise vessels including both liner and expeditionary passenger cruise ships. We have been working closely with relevant public sector bodies to ensure facilities, infrastructure, and capacity are adequate enough to cater for our cruise arrivals, especially in the provinces of Milne Bay, Madang, Morobe, and East New Britain.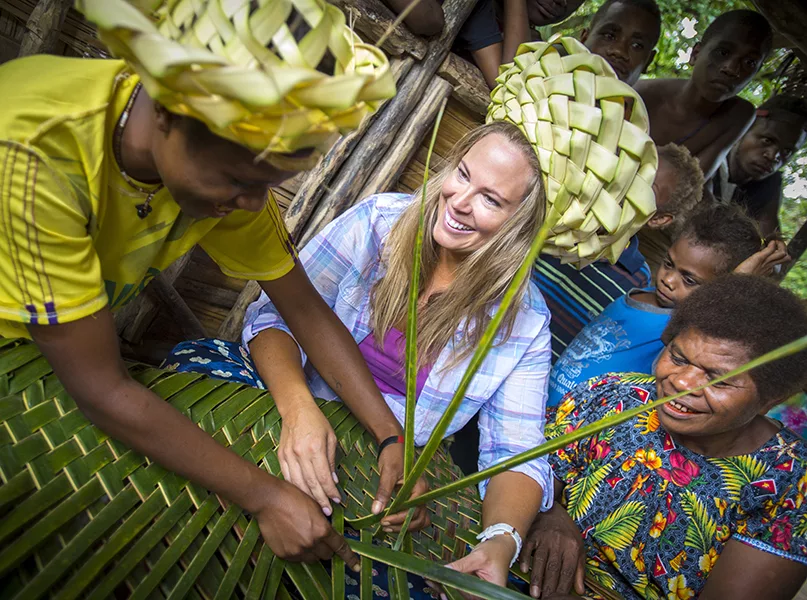 Are there any new markets that you would like to appeal to, and why?
EM: One of the first to comes to mind is the United Arab Emirates (UAE), particularly since our country's participation at the Expo2020 in Dubai, which has led us to look closely at UAE, Saudi Arabia, and the other Gulf Cooperation Council (GCC) markets. Understanding their cultural needs and travel habits will be key.
The Chinese travel market also remains of significant interest to us because of the massive number of outbound tourists recorded globally before the COVID-19 pandemic. We had an established a destination marketing representative office in Shanghai, and in the coming year, we hope to reestablish this tourism office, depending on the availability of funding.
How does the country cater to sustainable and eco-friendly travel experiences?
EM: The PNGTPA is always supportive of sustainable tourism, especially investing in projects promoting ecotourism and the conservation of our natural environment, including flora and fauna. Many of our industry members range from natural and zoological parks to operators in the diving, surfing, trekking, and cultural niches – as such, through sponsorships and using our own platforms, such as the National Tourism Organisation (NTO), we help advocate for sustainable tourism.
Environmentally friendly practices also form the basis of our Tourism Sector Development Plan (TSDP) 2022-2026, which seeks to revive and grow a resilient, inclusive, and sustainable tourism sector in PNG.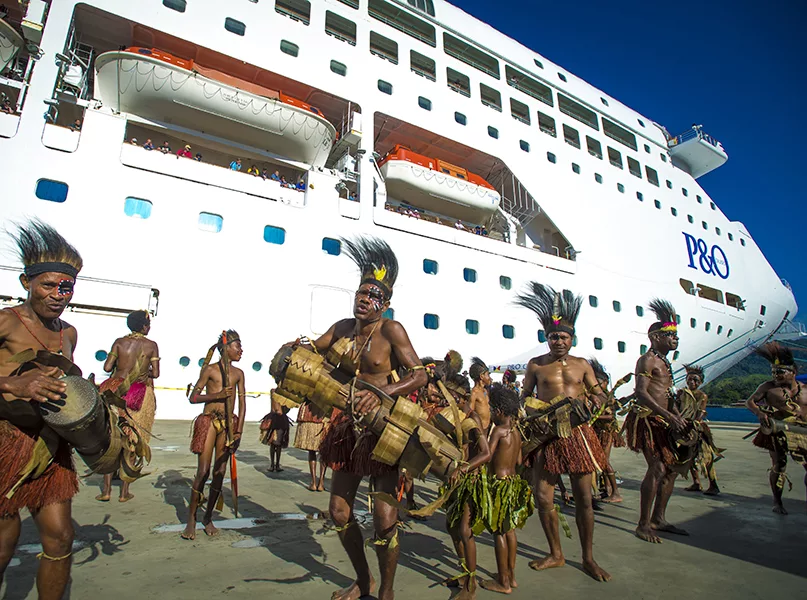 What would you say makes PNG stand out as a destination of choice?
EM: Our destination brand speaks volumes of what PNG can offer travellers: 'A Million Different Journeys'. We are in essence an adventure destination. We want people to make a connection with PNG, enough to prompt them to spend time here, and to find out for themselves just what a uniquely special place it is.
The depth and breadth of PNG and the experiences it provides are beyond the perception of most people, with its many disparate cultures and hundreds of islands with vast tracts of mountains, forests, and jungles; the overwhelming scale of the place – to the aeons of unchanged tribal and village customs, are both awe-inspiring and incomparable.
PNG also offers deep and meaningful experiences with strong connections to nature, self, people, community, culture, and history. We believe no time in PNG is without connection. Our country is a place of personal challenges and life-changing adventures; a place not so much for tourists, but for travellers, where customs, values, kinships, legend, and magic have evolved over hundreds of years, intertwined and still underpinning the unique and engaging culture of our land.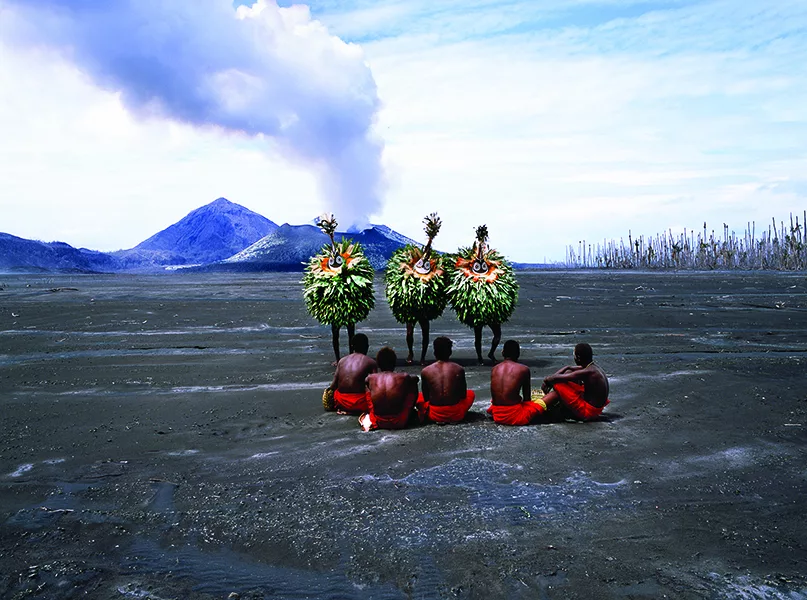 What are your organisation's current goals?
EM: Our TSDP 2022-2026 is framed on the recognition that tourism is a key renewable resource sector of PNG's economy and vital to achieving the country's overall national development goals.
Could you share with us one overlooked destination, landmark, or place that you would recommend to a first-time visitor?
EM: Manus Province and the Admiralty Islands are some of the farthest archipelago islands from the mainland of PNG. This destination has several nature-based niche tourism products that would appeal to any off-the-grid adventure-seeking traveller – from local island village stays, conservation projects, bird watching, surfing, and cultural experiences – to the importance of the New Guinea campaign, which according to Australian military historian, John Laffin, "was arguably the most arduous (battle) fought by any Allied troops during World War II".
Finally, what are your hopes for the development of tourism in PNG?
EM: My hopes for the development of tourism in PNG is that we accomplish most – if not all – that we have meticulously put together in our TSDP 2022-2026, which is the culmination of two years of consultation and planning with our tourism industry and various government stakeholders.
I wish to see PNG's tourism sector increase exponentially in its economic value to the country, and most of all I wish to see our citizens thrive in the tourism space – as business owners and travellers themselves.