The Grand Etang National Park
---
Venture into the central highlands of Grenada through mahogany-lined trails covered with lush ferns and scattered with the favourite chubby-cheeked Mona monkey to reach a view you cannot get anywhere else on the island.
Set in the crater of an extinct volcano, Grand Etang Lake is a naturally occurring body of water where you can admire the shimmering fish or hike to the cascading Seven Sisters Waterfall to take a dip in the evergreen interior.
Tree-to-Bar Chocolate Tour
---
Belmont Estate offers an immersive and informative tour that explores the history and art of handcrafted organic chocolate from tree to bar. Experience the touch, taste, scents, sights, and sounds of cocoa, and enjoy the signature blended drink, "The Chocolate Monkey". This walking tour will allow you the unique opportunity to become involved in creating this "food of the gods".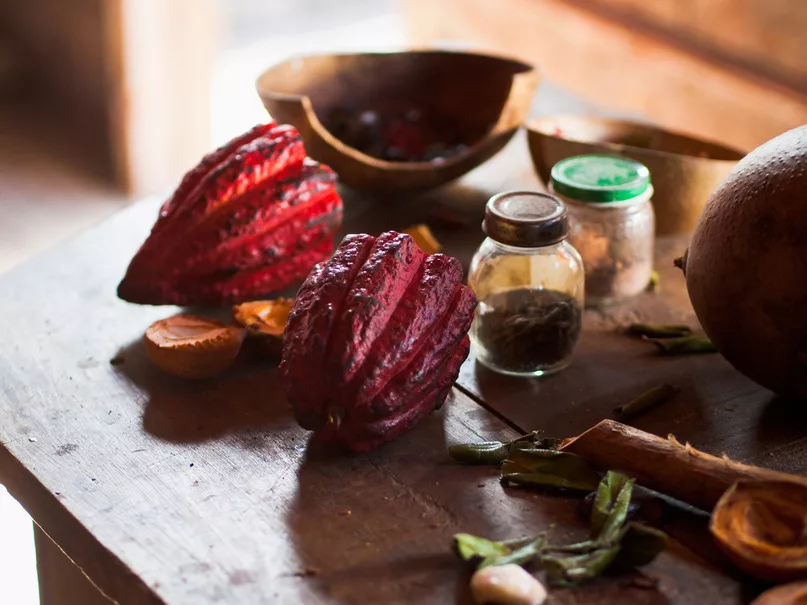 The Titanic of the Caribbean
---
The mighty Bianca C, a 600-foot-long Italian liner, caught ablaze after an explosion in the boiler room in 1961 and subsequently sunk to the bottom of Pink Gin Beach, where it still rests today upright in the sand. Known as the "Titanic of the Caribbean", this shipwreck is home to some of the best scuba diving in the area, boasting eagle rays, reef sharks, barracudas, and the remnants of a once magnificent ship.