Surrounded by opalescent water, never-ending beds of vibrant coral, and darting fish synchronised in acquatic dance, the Grenada Underwater Sculpture Park masterfully combines modern art with nature.
GRENADA UNDERWATER SCULPTURE PARK
---
An unforgettable and almost otherworldly experience, the Grenada Underwater Sculpture Park was constructed by eco-artist Jason de Caires Taylor in 2006 after the devastation of Hurricane Ivan two years prior. This underwater park consists of 75 sculptures located five to eight metres deep across 800 square metres of the Molinere-Beauséjour Marine Reserve off the island's west coast.
Listed as one of National Geographic's 25 Wonders of the World, these sculptures are made of pH-neutral cement to not only minimise the impact on the water but also to allow coral and polyps to cling and regrow after the natural disaster that wiped out so much of the ecosystem. Not only does this allow the marine life in this bay to flourish, but it also promotes ecotourism for those that are up for the underwater escapade.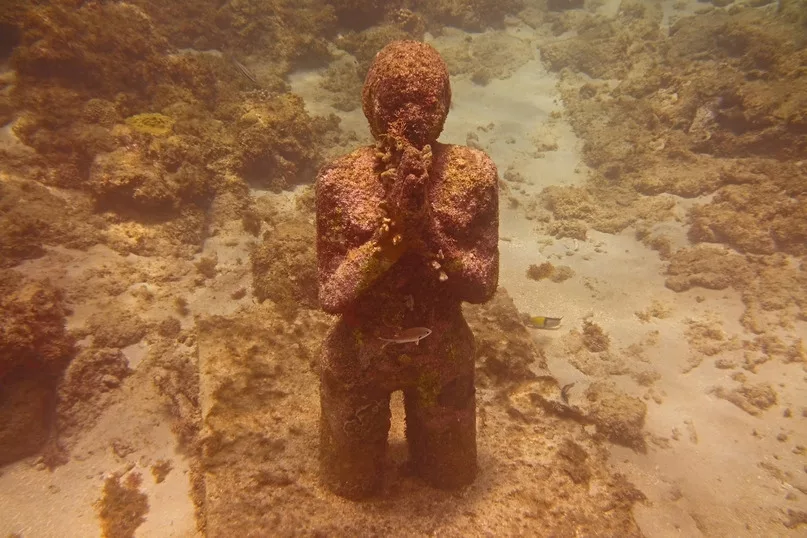 There are multiple viewing options for those looking to venture into this unique art display. Scuba diving is undoubtedly the best way to get up close and personal with the sculptures. Despite the slightly more advanced nature of this mode of adventure, plenty of tours are available for those seeking guidance. Additionally, snorkelling tours and cruises are abundant and are often organised straight from your hotel. There is also the option of taking a boat with a glass bottom for those looking to explore the underwater world without an oxygen limitation.
No matter how you choose to visit these expansive and ethereal figures, this experience is absolutely unmissable and should be at the top of your to-do list.